How to Start a Home Care Business
The home care business in the United States will produce over $110 billion in revenue in 2021 and grow at an annualized rate of 5.1% to $140.8 billion by 2026 according to IBISWorld, a global market research firm.
We think those kinds of numbers suggest that home care is an exciting business to be in.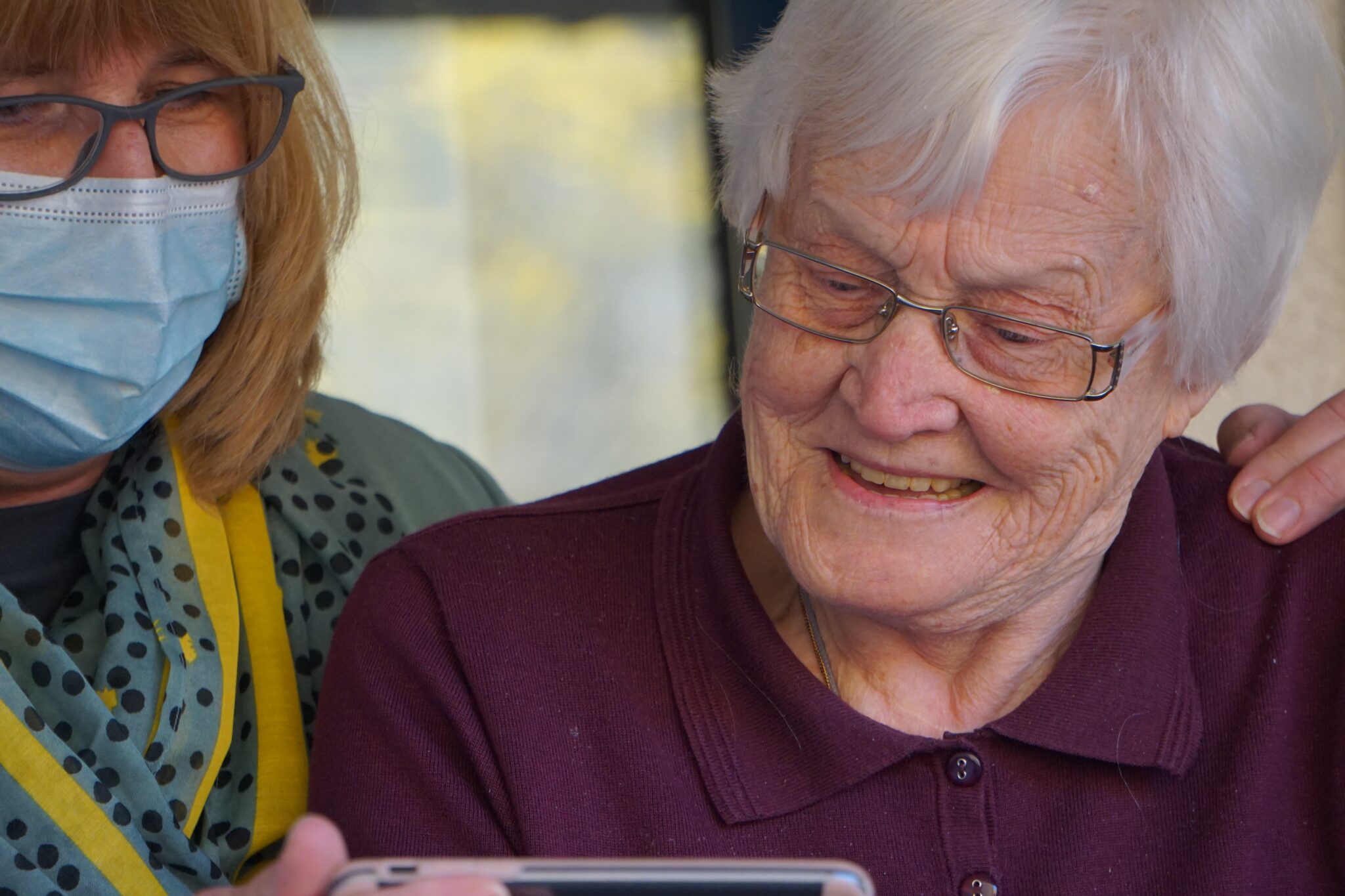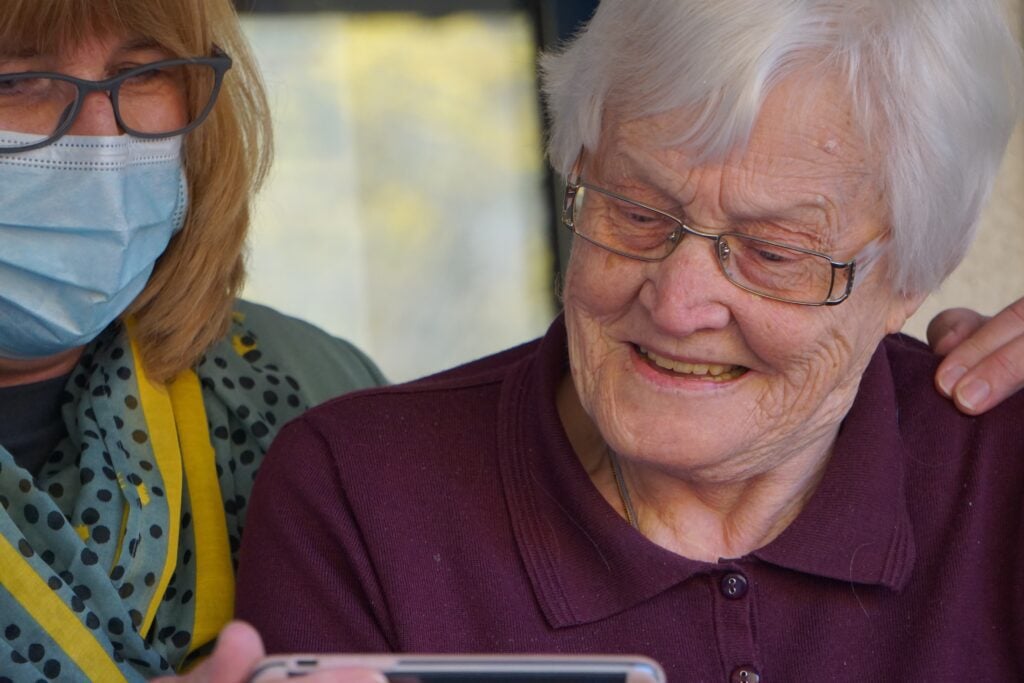 According to Statista, a leading provider of market data, home care refers to medical treatment or assistive care for patients who do not require hospitalization or other inpatient care but do need additional support to live safely at home.
In-home care services can help someone who is aging and needs assistance to live independently, is managing chronic health issues, is recovering from a medical setback, or has special needs or a disability.
Many home care professionals or the companies for whom they work require special licensing, while others do not. Once you have decided the type of services you intend to provide, the types of patients you intend to serve, and the state in which you intend to focus your efforts, you will be able to determine the licensing requirements for your business.
As you progress, you will need to develop a business plan to document your intentions and your path forward. Let's examine some essential components of your business plan.
Description of Services
Home care can be broken down between medical and non-medical.
Medical services typically include:
Traditional nursing care
Administering in-home physical therapy
Providing in-home hospice care
Administering in-home occupational and vocational therapy
Providing in-home dietary and nutritional services
Administering speech therapy
Other medical services
You should assume that, in all instances, providers of medical in-home care must be licensed by an agency of the state in which you operate.
Non-medical services can include:
Providing homemaker and companion services
Personal care (daily living activities)
Caregiver respite
Medication management
Caring for pets & plants
Managing mail & paying bills
Many other services
Sometimes, home care includes services provided outside the home. For example:
Going for a drive to enjoy a picnic or to stop at an outdoor cafe on a nice day
Going out for a movie and popcorn
Visiting an exhibit at the local museum;
Having lunch at the client's favorite restaurant
People watching at the mall
Exploring a farmer's market and trying new foods
Reading up on the area's local history and then going on a visit to a historical site
Visiting Senior Centers with activities on day trips
As you can see, both medical and non-medical home care include a wide range of services. No matter how you intend to participate in the industry, the market is large, and the need is great.
Describe the Target Market
Once you have determined the services you intend to offer, then it is imperative that you figure out who your target "customers" will be and the size of that market.
You must match your target customer to the services you intend to offer. One of the most important issues to consider here is: "who is paying you?"
Generally, the choice is private pay or government reimbursement. Private pay means that the client herself, or the client's family, or the family's insurance company pays for your services.
Government reimbursement means that you will be paid by Medicare, Medicaid, or a state-provided insurance fund. Private pay usually pays better, while the market for government-paid patients is always much larger.
Next, you will need to determine whether your target client requires non-medical or medical services. You probably already know the answer to this based on your training or past experience.
As we address in the Market/Competitor Research & Analysis page of our website, "You need to think about such questions as: What are the demographics and psychographics of your target audiences? How can you best reach them? What kinds of concerns do they have? How do they like to be marketed and sold to?" Here are some helpful tips:
The QuickFacts section of the United States Census Bureau website provides statistics for all states and counties, and for cities and towns with a population of 5,000 or more. Here, you can find out the percentage of the population of your town or city of people over 65, your town's median household income, or even your town's per capita income.
City-Data.com collects and analyzes data from government and private sources. For example, say you want to provide private-pay services (not reimbursed by government insurance such as Medicaid) and you are trying to decide if you should concentrate your efforts on Scottsdale, Arizona, or Glendale, Arizona. City-Data will tell you how many seniors are between 65-74; 75-84, and over 85 in each city. The site will also tell you the number of households in each median household income category. For example, in Scottsdale, there are 11,907 households that have a median household income between $100,000 and $149,999, while in Glendale there are 11,396 households in the same income bracket. Wow, pretty close.
There are many other subscriber-only resources that our firm has access to, so if you need more sophisticated market research that you do not have access to, it may be more cost-effective to hire us rather than purchase an industry report from which you may only need a small amount of information.
Competitive Landscape
Now that you have determined the types of services you intend to provide and you have defined your target customers, you had better take a good look at the competitive landscape. It is critically important for you to know as much about your competitors as you can learn. For example:
Who will you be competing with?
What services do they provide or not provide?
How much do they charge?
What is their reputation?
Are they locally owned or are they a big national corporation?
What are your competitive advantages and weaknesses?
You will find many of the answers you seek simply by visiting your competitors' websites. You can also learn a great deal by networking with other firms that provide services to seniors. More on that when we discuss marketing your services.
Staffing
Staffing is a very complex challenge in the home care business. The reason is that it is impossible to know the needs of the next client that requires your services. Does the new client require someone to stop by once a week to do laundry, light housework, and drive the client to doctor appointments, or does the client require 16-hours a day, 7-days a week of in-home care. Multiply that by the 5-10 or more clients and therein lies the staffing dilemma.
Most workers in the home care industry are compensated on an hourly basis, remember that, like any other kind of worker, home care workers take vacations, get sick, must care for a sick child, or sometimes simply do not show up for work.
Chances are, you will spend more time on staffing issues than any other issue in your business. Below are the five biggest staffing issues that you will face:
Licensing – Happily, you will find that most in-home care workers will come to you with licenses in hand.
Training – Just because they are licensed does not mean they are trained, or at least trained to the standards that you require. Never stop training. Never forget that caregiving is just another term for customer service. The "customer" experience is perhaps more important in this industry than in any other industry you can imagine. It will define your business. There is plenty of help out there for caregiver training. One training company we are familiar with is called Home Care Pulse (we have no affiliation with them). They provide online training, instructor-led training, and many other related services.
Recruiting – Recruiting is made easier by the widespread availability of recruiting websites such as Jooble. A recruiting agency called Home Care Pulse provides a free resource titled 101 Ways to Recruit New Caregivers. By the way, this is a good place to give a shout-out to immigrants. They work hard, generally seem to be caring individuals, and have a reputation for loyalty. Want to meet some really fine people, spend some time with the Iraqi and Afghan folks who have immigrated to the US in the past 10 years and are continuing to migrate to America.
Compensation – As mentioned earlier, most home caregivers are hourly workers. Wages are typically determined by geography, experience, and the type of care provided.
Retention – Retention is the secret sauce of caregiving business success. As in any business, take care of your workers and they will take care of you. Give them all the training they want and can handle, pay at the top of the scale, and always show them how much you appreciate them.
Equipment, Software & Systems
In the home care business, you spend so much time worrying about staffing, training, and customer service that it is easy to forget that this is a real business that must be constantly measured and managed.
Here's a great tip. Start with a health care management software solution that provides the ideal combination of a cloud-based back-office system and a point-of-care app, which will positively enable both the administrative and the field sides of the business.
One of the many available solutions describes its features and benefits for administration and for the workers in the field as follows:
Administration
A dashboard will monitor key indicators and the numbers you need to know
Maintain positive cash flow by monitoring financial metrics
Streamlined, efficient technology will improve patient, family, and staff satisfaction
Adhere to regulatory compliance with built-in checks for mandatory items
Manage referrals with a CRM platform
Streamline scheduling process with automated workflows
Dramatically reduce QA time with documentation that is complete, compliant, and consistent from the start
Accurately produce complete point-of-care documentation
Drive more accurate claims and guard against denials and takebacks
In the Field
Reduce after-hours "homework" by easily documenting at the point-of-care
Provide the most intimate patient care without any barriers (like laptops or binders)
Ensure documentation completeness, accuracy, and compliance with intelligent prompts and validation checks
Save time by using built-in best-practice care plans
Most of these solutions charge on a per-user basis so the cost will grow as you grow your business.
Develop a Winning Marketing Plan
You will need a winning marketing plan that will create awareness for the business, establish your brand just the way you want it, build on your great reputation, and bring prospective customers into your sales channel.
Below are some marketing strategies you can employ that will be effective and not break your bank account:
Start with an honest, informative website. Think about what your visitors care about. They don't care how big you are. They care about how you will care for their elderly Mom or their disabled child.
Become a social media expert and get involved. Launch a Facebook page, Twitter account, and Instagram. Get out there.
Network with other providers of senior and disabled services. Get referrals.
Understand the importance of Google and Yelp reviews.
Create customer evangelists who will make your business successful through evangelism marketing.
Consider hiring a good brand identity agency. With the expertise they have, you can get professional help with SEO, email marketing, PPC ads, landing page optimization, and other marketing methods that help in building a strong and reputable brand.
Sales Prowess
In the home care business, selling is a full-time, all-hands-on-deck endeavor. What does this mean? This means that everyone in your company must know how to sell your services. That means you, your bookkeeper, and each one of your caregivers. All caregivers should be armed with business cards, printed brochures, and enough information to get the prospect or prospect's family connected to you. By the way, if your caregivers love working for you, they will always be your best salespeople.
Ready to Launch
What did we forget to mention? What else do you need to know? Let us know in our feedback form. As you can see from the list below, our "How to…" articles have been well received by our readers. If there is a "How to…" article that you would like us to write, let us know about that as well.
Related "How To" Articles
Did you like this article? Read some of our other guides for other industries: