Our valued clients in the bar, lounge & restaurant sectors have provided enthusiastic feedback:

Costa Vida Fresh Mexican Grill
Mexican Restaurant Chain
Calgary, Alberta
A new, Calgary, Alberta based company has entered into a master franchise agreement with Costa Vida Fresh Mexican Grill, a branded chain of fast, casual Mexican restaurants headquartered in Salt Lake City, Utah to own and operate Costa Vida branded franchises throughout Canada. The first store is under construction and a total of 17 will be opened by the end of 2013. The founders will fund a large part of the capital required to build the first 17 stores with investment capital and to do so, they required investor-grade documents to communicate the business and investment opportunity. "We weren't able to give Cayenne as much time as they would have liked to prepare our business plan, financial forecast and investor presentation but they really came through for us," said the company's President and Founder. "We are very proud of our documents and know that they will impress our investors as much as they impress us."
Fleur de Houblon
Neighborhood Restaurant
Austin, TX
Fleur de Houblon will be a new, unique neighborhood restaurant providing a relaxed yet exceptional dining experience and a place where mature friends can meet and have a good time. Fleur de Houblon will be a chef driven, somewhat eclectic engagement where patrons will want to return again and again. The restaurant will be known for exceptional food and service, all provided at a fair price. "I have been opening new restaurants for myself and for others for the past 30 years and I am more excited about this concept than any I have done," said Chef Mark Schmidt. "The Cayenne consultant who helped with the business plan really knows our industry and that enabled me to refine the concept even more." The restaurant is expected to open sometime in the summer or fall of 2013.

Frida Mexican Café
Mexican Restaurant
Houston, TX
Frida Mexican Café will be a very popular Mexican full service restaurant that combines color, art and great food and service in a Mexican art oriented atmosphere. The food will be best described as a fusion between authentic Mexican and Tex Mex. The Frida environment will make guests feel relaxed and happy. Frida will be located in Rice Village, one of Houston's oldest and best-loved shopping destinations since the 1930s. Just two blocks from Rice University, the area is known for its wide variety of restaurants, nightlife venues, and shopping. "I personally loved the fact that the Cayenne consultant suggested the use of pictures, as part of my business plan. Plus the sequence makes sense and it engages the reader," said Jessica Osorio, the restaurant's founder and visionary. "This is a very complete business plan; it covers all important aspects of the restaurant industry."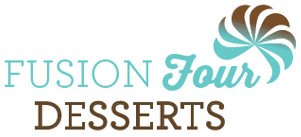 Fusion Four Desserts
Bakery Cafe
Las Vegas, NV
Fusion Four Desserts is a bakery cafe restaurant in Las Vegas that specializes in a fusion of European style pastries with unique flavors designed to appeal to American palette. They offer custom cream puffs made while you wait as well as a wide selection of other pastries and cakes with an elevated flavor profile, in addition to scrumptious catering, breakfast, and lunch menus. "We contacted Cayenne Consulting to assist us in organizing our business model and developing a financial forecast that would appeal to our targeted investor," said Kaia Gilbert, the founder. "Our consultant was fantastic throughout the entire process. she helped us to understand what we needed to move forward and pointed out all the little details that could make or break my business. In addition she helped me with staffing questions, marketing, and how the retail, wholesale, and internet revenues worked together for the success of my financial plan. I would recommend Cayenne Consulting to any entrepreneur that wants to get going and get ahead."
Gong Cha
Bubble Tea Franchisee
Denver, CO
Gong Cha Colorado LLC has been formed to become the exclusive Area Developer for the State of Colorado for Gong Cha USA. Once approved, the Company intends to open 5 Area Developer-owned stores and 5 sub-franchised stores within the first 5 years. Additional stores may be opened during that period. The franchisor is Gong Cha USA, an international beverage franchise business specializing in bubble tea, traditional teas, coffee and juice. The owner of Gong Cha Colorado, An Doan mentioned, "the Cayenne Consultant who assisted with the preparation of our business plan clearly understands food service and franchising. In addition, he promised to complete his work in a very short period of time and he came through for us. We appreciate his efforts."
Hometown Hospitality Group
Restaurant Franchise
Sierra Vista, AZ
Hometown Hospitality Group LLC is a new company formed to purchase a restaurant franchise from Culver's Franchising System, Inc. Team Adams LLC is a new company formed to purchase the land and construct the building in which the Culver's Restaurant will reside. There are over 450 Culver's Restaurants operating in the United States. Kevin Adams, a 30 year restaurant industry veteran will own and operate the restaurant in Sierra Vista Arizona. "We needed to expedite the preparation of the business plan and financial forecast so that we could submit the documents to our bank prior to my signing the final franchise documents. Cayenne promised to get the job done right and on time and they did," said Mr. Adams. "Even though I've been in the industry for a very long time, it was a terrific experience to work through the planning process with the consultants at Cayenne."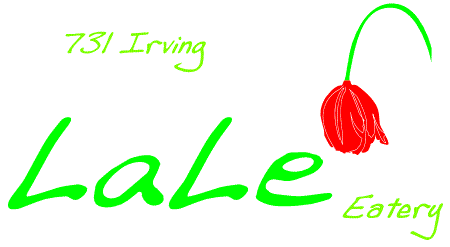 LaLe Eatery
Restaurant
San Francisco, CA
LaLe Eatery will be a trendy, casual, sustainable, family-oriented breakfast, lunch, and dinner venue in in the Inner Sunset neighborhood of San Francisco, just one block from Golden Gate Park. LaLe will respond to the taste of the fast growing, upwardly mobile population of San Francisco by providing contemporary, affordably priced Californian cuisine with Mediterranean flavors in an atmosphere that embraces the neighborhood and respects the environment. Cayenne prepared the business plan that Suzan Helvaci-Sarikurt, the restaurant's owner, will submit to the United States immigration authorities as part of her E-2 investor visa application. Says Ms. Helvaci-Sarikurt, the consultant was "reliable, knowledgeable and easy to work with." She further commented that "The business plan was done in timely manner and the consultant was able to meet our needs exceptionally. He was diligent and highly engaged with us as his client."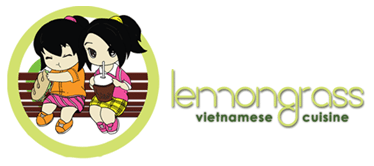 Lemongrass
Vietnamese Restaurant & Food Trucks
Centerville, VA
Lemongrass Vietnamese Cuisine began operations in Northern Virginia in late 2011 with the launch of a gourmet food truck serving Vietnamese food from 11:00 am to 2:30 pm five days a week in various locations to office workers and shoppers. In mid-2012 a second truck was added and now the company intends to add a brick and mortar restaurant that will include a kitchen large enough to supply the trucks as well. Cayenne Consulting prepared the business plan and financial forecast that will be submitted to the company's prospective landlord as well as to a commercial bank that will provide the additional capital related to the launch of the restaurant. Uyen Nguyen who along with her husband owns and operates the business said, "Cayenne Consulting was a great help to us in thinking through the integration of the restaurant with our already successful food truck business and then in communicating the business opportunity through our business plan. We are grateful for their business knowledge and attention to detail."
Mark's Detroit Sandwich Shop
Sandwich Shop
Farmington Hills, MI
Mark's Detroit Sandwich Shop is a new sandwich shop concept that is the vision of Mark and Mandy Friday. Mr. Friday has had a passion for food and serving customers since early childhood and has decided that now is the time to realize his dream. His first venture will be themed sandwich shop in suburban Detroit that can best be described as 100% Detroit. The shop will serve submarine style sandwiches and beverages. In addition, Mark's will sell food products such as pasta sauce and frozen meatballs that come from old family recipes. "The Cayenne consultant with whom I worked was really able to capture our vision for our first store," said Mark Friday, the company's founder. "In addition, I was surprised by how much he really knew about the inner workings of a restaurant."

Napodano's Bubble Tea & More
Bubble Tea Shop
Plano, TX
Napodano's Bubble Tea Shop and More will be a new bubble tea shop located in Plano, Texas. Bubble tea is a cold drink that is sweet and may be highly caffeinated. It appeals to people of all ages but is very popular with young people. In addition to selling bubble tea in a number of flavors, the Shop will also sell hot tea, fresh juices, smoothies and packaged cookies and protein bars. The Shop will be owned by Meihua Huang, a woman who has enjoyed success both professionally and in business. Mrs. Huang who immigrated to the U.S. just 2 years ago does not speak English, but according to her son-in-law, Caleb Napodano, is excited about launching her first business venture in the U.S. Mr. Napodano said that "she appreciated the roadmap that we created for her" and that now she understands "the steps that she will take to get from her concept to opening of the shop." Mr. Napodano added, "thanks for all the help."
New England's Ale House Grille
Restaurant
Palm Harbor, FL
New England's Ale House Grille will be a high-quality authentic New England regional themed restaurant located in Palm Harbor Florida. It will be similar in style to the very successful pub concepts developed by Guinness Brewing Worldwide, now Diageo PLC. Ale House Grille will occupy a historic building that was originally a school and has always been referred to as the "Olde School House." This location historically has always been accepted as the community's central point of activity. It will contribute to the social, entertaining and dining experience of its patrons who will genuinely feel as if they are visiting some of the great pubs and taverns in New England. Says co-owner Tara Cook who will manage the restaurant along with her husband, Randy "we had a successful two location restaurant business in Maine and we couldn't wait to get back into the business of pleasing hungry and thirsty customers. The purchase of this beautiful, old building has given us that opportunity. Thanks to the professionals at Cayenne who helped us create a business plan that really communicates our passion and commitment to the business."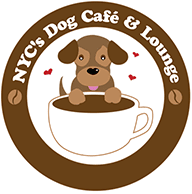 NYC's Dog Café & Lounge, LLC
Coffee Shop
New York, NY
NYC's Dog Café & Lounge is a café lounge for dog lovers. This establishment will serve coffee, tea, as well as smoothies while providing free Wi-Fi. What sets this particular coffee lounge apart from the rest is that customers will pay an admission fee to play and lounge around with a variety of adoptable shelter dogs. It is a safe, relaxing environment where dog lovers can derive all of the benefits that come with interacting with dogs, without the responsibility or commitment of owning one; however customers will have the option of purchasing dog treats they can give to the dogs throughout their visit. This café is ideal for dog lovers who enjoy fully interacting and lounging around with canines. The Company hired Cayenne Consulting to develop the business plan and financial forecast. The Company's founder wrote, "You are the best! Thank you for all your help and effort. I will work with you again the next time I am in need of your services."
Pita Pit USA
Quick Serve Restaurant
Coeur d'Alene, ID
The Pita Pit is a quick serve restaurant concept that offers customers delicious, healthy, and fun-to-eat meals in the United States, Canada, and several markets outside of North America. The Pita Pit is designed to appeal to a variety of consumers, particularly adults and youths. As a smart, healthier alternative to traditional fast food, customers get a delicious meal without compromising taste or appeal. The Pita Pit concept has been very popular because it pleases every palate at every hour of the day. With a large variety of meat and vegetarian options, there is something for everyone on the Pita Pit menu. Says Jack Riggs, the company's CEO, "the Cayenne consultants with whom we worked were very good-natured with some unusual requests. We all feel quite fortunate to have had this team for our Business Plan. Cayenne Consulting is a truly valuable resource for any business that may be considering or embarking on serious growth."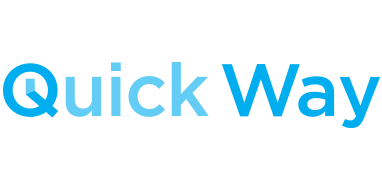 Quick Way
Quick Serve Restaurant
Gurupi, Brazil
Quick Way is a new quick serve restaurant concept that will serve healthy, responsible hamburgers, pizza, fries and shakes in an upscale, clean, comfortable, Wi-Fi connected atmosphere. The Company's target customers will be children, teens and their parents. The restaurant will feature a natural, fresh, environmentally sustainable menu. This business plan is dedicated to the Company's launch store in Brazil. After the first location is operational and profitable, additional restaurants may be opened in other locations in Brasilia and other cities in Brazil. Said Marcelo Vitorino, the company's founder and CEO, "we appreciated the opportunity to work with the Cayenne consultant in developing the business plan. He really helped me take the vision from a great idea to a real restaurant concept that will work in my country." Equally important, "I had a great time writing the plan with you," he said.

Raw Fusion
Raw Food Restaurant Chain
Plano, TX
Raw Fusion is a chain of health food restaurants and an online provider (RawFusionStore.com) of health food products. Raw Fusion has developed a proprietary food preparation technology and exclusive cuisine serving enzyme-rich foods that are both delicious and nutritious. Cayenne Consulting created the company's business plan and financial projections. Russell Halderman, CEO, remarked that "[consultant] was an invaluable part of the startup process. I felt like he was more a member of the executive management team than a consultant. He really helped us clarify and define our business model."
RedMac
Restaurant Franchise
Henderson, NV
Bill McNamara and Michelle Hamilton have formed a Nevada registered LLC for the purpose of acquiring Subway® franchised stores in Clark County, Nevada. The LLC which will own the stores operates under the name RedMac LLC. The Company's first store is located in the Green Valley area of Henderson, a suburb of Las Vegas. "We hired Cayenne for two reasons," said Michelle Hamilton, co-founder of RedMac. "The first was Cayenne's experience in food service and the second reason was that they promised that they would complete the project within our requested time frame. They really came through for us and we are very pleased with the result."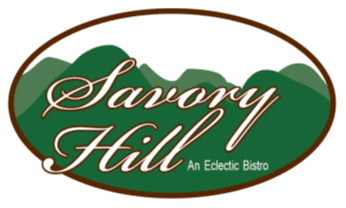 Savory Hill
Restaurant
Moon Township, PA
Savory Hill is a unique dining experience in Moon Township, PA providing a relaxed yet exceptional dining experience and a place where mature friends can meet and have a good time. Savory Hill is a chef driven, somewhat eclectic engagement where patrons return again and again. The restaurant is known for exceptional food and service, all provided at a fair price. Best described as "New American," Savory Hill offers a selection of traditional favorites with some twists, along with an ever changing features menu, utilizing local and sustainable products when possible. Says Chef/Owner Tom Langan, "I thought the financial forecast that was prepared by the Cayenne consultant looked good but when they impressed my Financial Advisor I knew they were good." In addition, "the Cayenne consultant had an excellent understanding of the business. Cayenne was professional and responsive throughout the entire business planning process."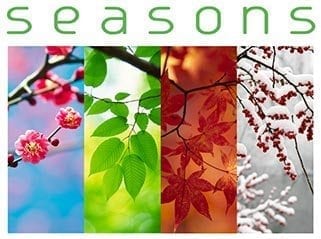 Seasons
Theme Restaurant Concept
Greenbelt, MD
Seasons is a concept document and business plan for a very large restaurant and event facility that is the vision of Toya Johnson, a project management consultant who advises senior officials at the U.S. Department of State. Ms. Johnson created the business plan not for the purpose of opening and operating the restaurant but rather to sell the concept to a large restaurant operating company. After completing the business plan, she asked Cayenne Consulting to review the document and advise her on the reliability and veracity of the financial projections. Cayenne re-constructed the financials and then consulted with her on the best way to present the numbers to potential buyers. Said Ms. Johnson, "I have learned a lot during our work together. I would like to work together later on down the line and continue to retain your services through Cayenne as a consultant on this project, particularly when it comes down to me negotiating this deal."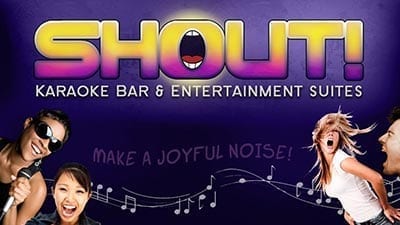 Shout!
Karaoke Bars
Tempe, AZ
Shout LLC is a new enterprise that intends to develop and brand a chain of between 50 to 100 Karaoke "Boxes" throughout the United States and Canada over the next five years. Karaoke "Boxes" are retail venues of approximately 3,500 square feet in size. The average Box is broken down into an average of 15 private rooms of different sizes accommodating groups of between 2 and 75 people per room. Each room is equipped with comfortable seating, large flat screen TV and full professional Karaoke system with access to approximately 10,000 of the most popular songs ever recorded. The first location will be in Tempe, Arizona adjacent to Arizona State University. Eric Brown, founder, said "We had a business plan but we wanted it to look as professional as we believe our organization is. We wanted our business plan to represent our company in the best possible way and Cayenne made that happen."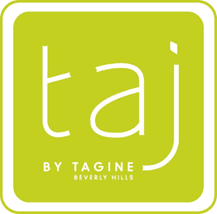 Taj by Tagine
Moroccan Restaurant
Beverly Hills, CA
Taj by Tagine will be a fast food restaurant offering Moroccan food located in the heart of Beverly Hills. Currently there are numerous fast food ethnic restaurants in Beverly Hills; however the market lacks Moroccan cuisine. Taj by Tagine will fill that need by offering high quality products at an affordable, yet competitive price for take-out and delivery. Taj by Tagine was inspired by its sister restaurant, Tagine Beverly Hills. In business since 2004 Tagine Beverly Hills is a popular fine dining restaurant in Beverly Hills that offers its patrons modern Moroccan cuisine. Zakaria El Ammari, one of the new restaurant's founders, said, "Cayenne Consulting added a great deal of value to our new concept. The consultant we worked with was able to easily and seamlessly capture our vision and put it on paper for us and for our investors. We are professional restaurateurs and we will be working with Cayenne again."
Tin Can Soup Co. & Kitchen
Restaurant
Seattle, WA
Seattle based Tin Can Soup Co. & Kitchen will bring the potluck to the public. Tin Can will appeal to people who want to eat alternatives to fast foods. Tin Can is a made-from-scratch kitchen that strives to bring the best fresh quality seasonal foods to be enjoyed as a dine-in or take-out option. Tin Can will provide a clean, organized and down home environment, that is casual in nature and inviting. The retail section gives individuals the option to take food home to eat now or later. The restaurant will employ friendly, knowledgeable staff members that believe in community and have the desire to be a staple in the neighborhood. Says co-owner Amanda Whisler, a food industry veteran, "A great deal of thought and care went into the development of this concept. It is just right for the market. We appreciate the fact that the Cayenne consultant worked with us patiently as we moved through the planning process."

Unwine
Wine Bar
Charles County, MD
Unwine will be a metro, modern and contemporary wine bar that will appeal to adults who are looking for a stylish, upscale, professional place to relax and enjoy wine and simple, yet delicious food in an engaging atmosphere. Unwine is the vision of Anissa McFadden, an IT professional whose passion for wine is equaled by her passion for satisfying customers on a daily basis. "Unwine is a dream that I have had for a long time and thanks to the help I received from the Cayenne team, that dream is finally close at hand,"said Ms. McFadden. "I always knew where I was going and now that I have completed my business plan, I know how I am going to get there."