Our valued clients in the clean tech sector have provided enthusiastic feedback:
Atman Hospitality Group, Inc.
Green Hotel Chain
South San Francisco, CA
Atman Hospitality Group is a pioneer of the green hotel industry. It is the world's first green hotel chain and the only one to win the coveted LEED gold certification, a national standard awarded by the U.S. Green Building Council. Atman is working to transform consciousness about social responsibility while offering their guests a unique experience of responsible luxury. Cayenne Consulting developed their business plan and financial model. Writes Yuan-Sing Chang, Vice President, "We needed a business plan which could communicate our message of industry transformation alongside the dollars-and-cents story of running a profitable hotel chain. Our Cayenne consultant effectively captured the many exciting facets of our business through a colorful business plan, while presenting a compelling business case for our continued growth. I'm pleased with the way everything turned out."

Clean Air Technologies
Emissions Control for Internal Combustion Engines
Fort Worth, TX
Clean Air Technologies, LLC is an environmental technology company that produces and distributes AirNJect, a patented exhaust valve that reduces pollutive emissions and greenhouse gasses. "We needed to produce a business plan for our capital raise, which means we also needed to perform a valuation and develop the terms of our offering," said Bert Thompson, President & CEO. "My job was delivering a plan and a capital formation strategy to our board of directors. The only way to properly describe our opinion of what Cayenne produced is to say that everyone is absolutely blown away! Outstanding work from start to finish, and what a valuable experience! Our only regret is that we didn't retain Cayenne a year ago."

Conversion Consultants
Clean Energy
China
Conversion Consultants, LLC is raising institutional funding for a large, highly profitable green energy project in China. Cayenne was engaged to develop the pitch book and financial and funding projections for investors. "For this major project, it was critical to develop polished, compelling presentation materials," said William Minot, Managing Partner of Conversion Consultants. "Cayenne conveyed a thorough understanding of our needs, product, and market, and the work was excellent. We loved our consultant and appreciate the responsiveness we received throughout the engagement."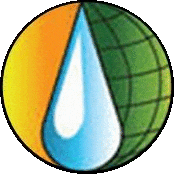 Deluge, Inc.
Geothermal Energy Equipment
Phoenix, AZ
Deluge developed the Natural Energy Engine™, the innovative thermal hydraulic engine that won the prestigious Federal Laboratories Consortium's 2005 Outstanding Technology Development Award for pumping oil out of the ground using geothermal heat as the engine's sole source of energy. Pumping oil in the Midwest is Deluge's first successful commercial application for their revolutionary technology, dubbed the NE Engine™ because it can literally replace any engine. Brian Hageman, CEO of the company and inventor of the NE Engine™ commented, "The comprehensive business plan developed for Deluge by Cayenne Consulting will assist our company in moving forward with other commercial applications." Among the many applications under development for the NE Engine™ are desalination, electricity production, and solar powered air conditioning. Mr. Hageman continued, "Cayenne's financial forecasts have proven to be a valuable tool. We are very happy with the quality of Cayenne's professional services."

Green Folks & MacLeod
Biodegradable Plastics for Packaging
Los Angeles, CA
Green Folks & MacLeod has developed a new, desperately needed plastic formulation that rapidly decomposes, in a landfill, to naturally occurring materials. Green Folks & MacLeod needed a business plan and a financial model to describe their business model, explain the impact of their competitive advantage, and model their financial returns. "Cayenne took us from an incredible idea to an incredible business model. Tom is as committed to our success as we are." said Nathan Folks, Co-founder. "He was a trusted advisor during the entire engagement and afterward."
Journée Lighting, Inc.
Energy Efficient LED Lighting
Westlake Village, CA
Journée Lighting develops and manufactures specialty lighting for demanding applications such as display lighting and museum artifact illumination. The light source is spectrum selectable light emitting diodes with an on board semiconductor based control system. Journée Lighting's products emit no infrared or ultraviolet energy bringing a new level of energy efficiency both in energy consumed and heat dissipated. Cayenne consulting developed the company's business plan and financial model. "I was extremely pleased with the service and expertise that Tom Provided! I have already started to recommend him to my friends/associates. My SBA Loan was just approved today! You are very fortunate to have someone of Tom's caliber on your team," said Clayton Alexander, founder of Journée Lighting.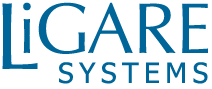 Ligare Systems
Residential Climate Control Systems
Oakland, CA
Ligare develops and markets residential environmental control systems offering centralized control of zoned HVAC, security, irrigation, lighting, entertainment, and other systems. Cayenne Consulting prepared Ligare's business plan, financial forecast, and investor presentation. "We were amazed by how little effort was required on our part to have Cayenne prepare these materials. We exchanged a few phone calls and e-mails, and they handled the rest. The results were clear, professional, and persuasive, and the investors and advisors who have seen the materials loved them," said Lisa Kenney, Vice President of Sales and Marketing. "They know what investors want, and they delivered."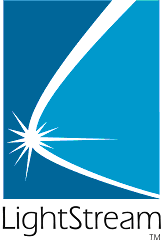 LightStream Technologies
Wastewater Treatment Technology
Herndon, VA
LightStream develops and commercializes advanced water disinfection systems. The unique Pulsed UV technology, backed by $14 million in R&D since 1998, overcomes the hazards associated with conventional chlorine and mercury UV disinfection, and is more economical than ozone, mercury UV, and membrane disinfection. Cayenne Consulting developed the company's business plan, financial forecast, and investor presentation. Van Lanier, Founder of LightStream Technologies, said: "If your time is valuable and you need a professional business plan, call this guy. He's the best I've seen."

Mobile Fueling Solutions
Energy & Logistics
West Nyack, NY
Mobile Fueling Solutions (MFS) is a leading edge start-up that refuels fleets of vehicles on-site with compressed natural gas (CNG) using patented Virtual Pipeline® technology. On-site fueling saves fleets the substantial logistical costs associated with fueling at distant CNG stations. MFS needed a new business plan, financial forecast model, and pitch deck for a crucial meeting with a large, important energy investor. Mobile Fueling CEO, Dean Sloane, commented "Cayenne Consulting far exceeded my expectations. The consultant was a real pro. Our consultant was quick to understand our business and very capable. Cayenne ought to hold investor presentation seminars either on line or at conferences. Within days of completing the project, I recommended our Cayenne Consultant highly to an old friend and serial entrepreneur."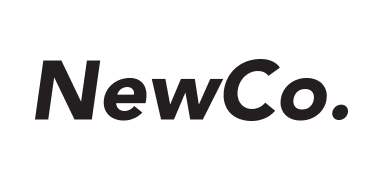 Name Withheld
Solar Energy Design & Engineering
San Francisco Bay Area, CA
Developed a business plan and financial forecast for a leading solar electric design and engineering firm that supplies sophisticated products and services supporting commercial-grade photovoltaic energy production. The company's contract services include feasibility studies, system design, testing, and commissioning. Projects have been completed for a number of high-profile Fortune 2000 clients. The company's CEO said "We have been using this business plan to adjust our direction and use it for guiding internal business decisions and future direction."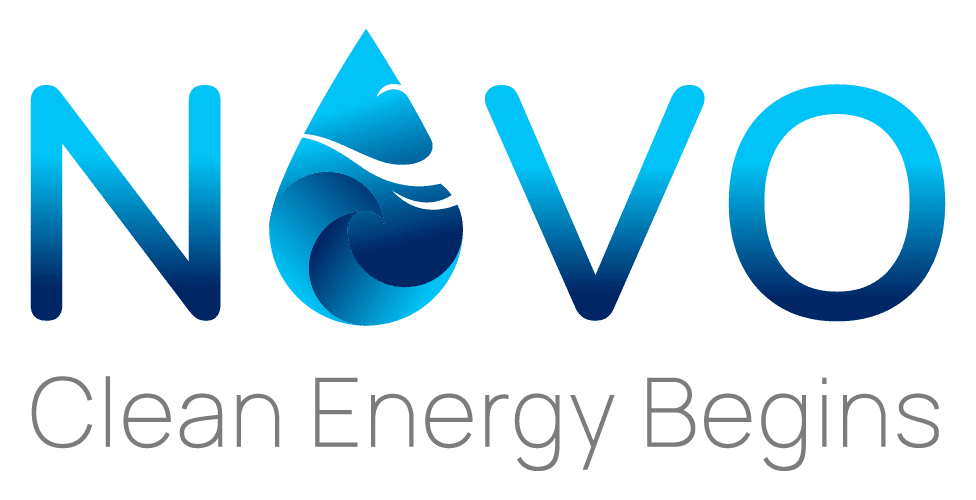 NOVO
Green Hydrogen Fueling Infrastructure
Newport Beach, CA
NOVO is developing the necessary infrastructure for green hydrogen-based transportation throughout the Western U.S. The company is building hydrogen manufacturing plants powered entirely by renewable energy, as well as a network of hydrogen refueling stations serving light-duty passenger vehicles, heavy-duty commercial vehicles, and battery electric vehicles. "The robust financial and valuation models developed by Cayenne have been vital in negotiating with the most sophisticated institutional investors," said Darrell J. Burns, CEO. "The business plan clearly, concisely, and compellingly conveyed our value proposition to key players."
Peloton Technologies LLC
Biofuels & Chemicals
Petaluma, CA
Peloton Technologies LLC specializes in technologies for the production of biobased fermentable sugars for use in advanced transportation fuels, specialty biochemicals, and biopolymer monomers and precursors for a wide range of industrial, commercial and consumer products. The company engaged Cayenne Consulting twice, for writing a business summary and to assist with an NSF grant application. Rob Yenne, the president of Peloton, said, "[Our consultant] was very responsive throughout the process and demonstrated a keen ability to quickly gain insightful knowledge of our industry. This was extremely helpful and resulted in [the consultant] being able to help fill in gaps in the information I provided. Cayenne's depth of professional services is excellent and I was totally impressed and happy with the results."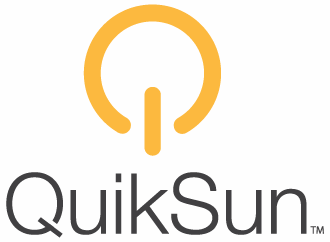 QuikSun LLC
Plug-In Electric Vehicle Charging Network
New York, NY
QuikSun is an early stage venture building the largest multifamily and commercial plug-in vehicle charging network in New York. The company is the only in the nation to provide it's customers with 100% renewable solar energy at all of its charging locations. For the first time apartment renters and office tenants have the ability to charge their electric vehicles with cost effective renewable energy. The company's Founder and CEO, Daniel Broxmeyer, said "Cayenne not only developed a very impressive business plan but their industry knowledge and relationships helped to push are company far beyond the original concept."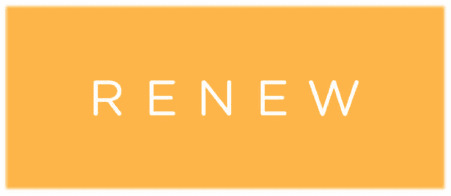 Renew Market
Online Solar Marketplace
Portland, OR
Renew Market, Inc. developed a proprietary Internet platform in order to drastically ease and simplify the installation and financing of solar technology in buildings across the US. The Company wanted to present a simple, clear, and powerful message in an enormously data-driven industry, with regulatory requirements and customer incentives that differ state-to-state. Cayenne Consulting created the business plan and financial forecasts for Renew Market. Eric Doak, Renew Market's CEO wrote, "The business plan and financials were amazing; the consultant and Cayenne hit it out of the park. Our consultant pitched in as if he were a member of our management team, provided many valuable insights, met with us, and our lawyers, and went beyond the level of work he'd agreed to do, simply to help advance our success."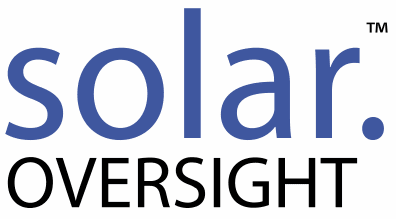 Solar-Oversight
Solar Installation Management and Financing
Oakland, CA
Solar-Oversight is an early stage venture developing a turn-key solar installation management and financing company for low income and minority communities. The company's Founder and CEO, Willis White, said: "Cayenne's solar knowledge and abilities to develop a clear and concise business plan streamlined the entire development process."
StormWall Systems
Advanced Construction Materials
Phoenix, AZ
StormWall Systems is a manufacturer of wall and ceiling systems for commercial and residential construction. The Company's flagship product, SWS Panel, is a structural panel which can withstand earthquakes and extreme wind up to 250 mph. Its product reduces the need for dry wall and plastering, and provides builders with substantial construction time and cost savings. The company sought investment to launch in-house manufacturing operations and asked Cayenne to help prepare its business plan."Cayenne delivered a first-rate, professional-looking business plan. They helped us understand our market dynamics, develop our financial projections and assess our investment requirements," said Scott Graham, CEO of European Operations. "Thanks for a job well done."
Sustenir Agriculture
Controlled Environment Agriculture
Singapore
Sustenir Agriculture is in the business of growing the safest, highest quality non-native vegetables in its patented 3D Farming Technology targeting the metropolitan markets of Asia and South East Asia. The Company's flagship operation in Singapore has repeatedly demonstrated superior crop quality and harvest yields exceeding as much as 118% per square meter over traditional vertical farms. The technology and comprehensive farming methodology more than doubles the production of ultra-healthy, clean vegetables that are free of pesticides, pollutants, and dirt—365 days a year. Mr. Lavoo, Finance & Administration Co-Founder, said: "I needed top tier consulting to help us with forecast analysis and governance documentation and couldn't be more impressed at the level of sophistication and strategic insight I received from Cayenne Consulting."

WindCell
Home Electronics
Hacienda Heights, CA
WindCell manufactures a patented body dryer that circulates warm air onto the body after showering, allowing for the elimination of towels. The body dryer reduces consumption of water, gas, and electricity that must be used in the washing of towels. Beneficiaries of the technology include homeowners, hotels, health clubs, and potentially the military. Cayenne provided WindCell with a business plan, investor presentation, Spanish translations, introductions to strategic partners, and assistance with licensing discussions in Guadalajara, Mexico. "We found that the Cayenne consultant continually helped to guide us in our vision and to structure our business accordingly," said Jesse Camberos, CEO of WindCell. "We have learned a tremendous amount from working with such a great business consultant, and thank him for his support and guidance on our professional journey. We appreciate the work Cayenne did for us and we highly recommend them to other entrepreneurs."