Cayenne Consulting was originally formed in Arizona in 2001 by Akira Hirai. Since then, our firm has grown to become the world's leading provider of premium business plans, and has served over 1,900 clients worldwide.
Our business plan professionals have been active in various local entrepreneur-oriented initiatives in the Phoenix area including the Arizona Energy Consortium, the Arizona Entrepreneurship Conference, the Arizona Center for Innovation (AzCI), IdeaFunding conferences, the Gangplank collaborative startup workspace, the Thunderbird Business Plan Competitions, the Arizona Technology Council, ASU's Technopolis program at Skysong, the Kauffman Foundation's FastTrac Program, teaching courses at SCORE of Arizona workshops, and mentoring student teams at ASU's Technological Entrepreneurship and Management program.
Our professional business plan consultants work with entrepreneurs in the following areas:
Our business plan consultants in Phoenix have earned glowing praise from clients:
LOVED the passion that [the consultant] brings to the project. You can tell that he really cares and that he wants to get everything perfect no matter what it takes. That attitude is a contagious attitude and makes him somebody who people truly enjoy working with.
Noah Frochtzwajg, Tempe, AZ
As a service to local entrepreneurs, Cayenne Consulting maintains a directory of resources for Arizona entrepreneurs and a directory of venture capital, angel investor, and private equity investors in Arizona.
Why Choose Cayenne? Nine Great Reasons!
Cayenne's Business Plan Consultants in Phoenix & Tucson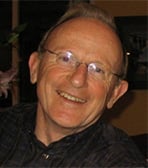 Principal Consultant
Phoenix, AZ
John has over 30 years of experience developing and executing strategies for new and growing businesses. With an engineering degree and early experience in manufacturing operations, he has a...
Read More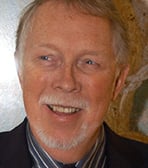 Principal Consultant
Phoenix, AZ
Richard has been bringing Fortune 100 expertise to startups and small to mid-sized businesses since 1985. He is both a consultant and serial entrepreneur and has participated in several startup teams either...
Read More
Principal Consultant
Tucson, AZ
As a consultant and mentor to entrepreneurs, Shyam has created business plans, financial models, and pitch decks for startups in robotics and drone transport, medical devices, consumer apps for...
Read More
Market Research Specialist
Tucson, AZ
Jan has over 18 years of market research experience and describes herself as "providing insight to entrepreneurs from startups to grownups." Having worked in almost every industry segment...
Read More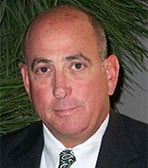 Principal Consultant
Phoenix, AZ | Deer Valley, UT
Jimmy's background includes over 40 years in international, commercial, and investment banking, and nearly a decade as the principal shareholder and CEO of a rapidly growing manufacturing and distribution...
Read More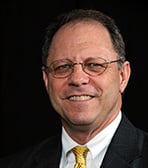 Senior Advisor
Phoenix, AZ
Over the past 30+ years, working independently as a serial entrepreneur as well as a serial intrapreneur within multi-national corporations, Tom has focused on recognizing outstanding new technology...
Read More
Senior Advisor
Phoenix, AZ
Joan is committed to the belief that challenges can be turned into opportunities when companies recognize they should seek expert advice before they are at that pivotal juncture facing critical decisions....
Read More
After many failed attempts writing my own business plan working with Cayenne Consulting and in particular John Beeby was a lifesaver. John was able to get in my head and not only understand my vision but create a beautifully detailed business plan that I understood and reflected my business perfectly. I felt heard, included, and confident to take my business to it's next phase. Thank you John. Couldn't have done it without you!
Rhea Blasko
April 4, 2019
Our business plan writers in Phoenix and Tucson serve entrepreneurs throughout the southwest region. Although most projects can be completed over the phone, we often travel to meet with local clients. Our local service area includes the cities of Phoenix, Scottsdale, Paradise Valley, Tempe, Mesa, Chandler, Gilbert, Glendale, Cave Creek, Casa Grande, Tucson, Flagstaff, Yuma, Kingman, Lake Havasu City, Santa Fe, Albuquerque, Denver, and Las Vegas.
In addition to our Phoenix-area business plan consultants, we have many other business plan writers distributed worldwide. Depending on your specific circumstances, one of our other team members may be a better fit for your needs. We will do our best to ensure that the consultant responsible for managing your engagement is the person best qualified to serve you.
Contact a Business Plan Consultant in Phoenix or Tucson
If you'd like an assessment of your needs and a fee estimate, please let us know how to reach you: