How Can SBA Certification Help You?
The United States Federal government is the largest purchaser of products and services in the world, with companies of all sizes included within its vendor lists. It's easier than you may realize for small businesses to compete for — and win — a share of the $500 billion in annual government contracts.
The Small Business Administration (SBA) was formed in 1953 with the mandate to assist small businesses in working with federal contracting, with the ultimate goal of awarding 23% of all contracts to small businesses. The SBA recognizes that small businesses are the lifeblood of the American economy, and government contracting is a great way for them to grow and develop.
To that end, the SBA provides outreach programs, matchmaking events, and online training opportunities, and many other programs designed to help small businesses identify and pursue contracting opportunities. In addition, the federal government has lucrative "set aside" programs: contracts exclusively awarded to certified small businesses.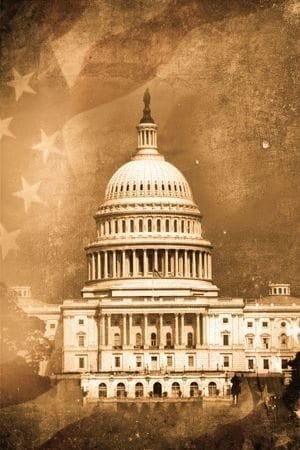 What SBA Programs Are Available?
To qualify for government contracts, small businesses must prove to the contracting agency that they are ready, willing, and most importantly, able to perform on government contracts by obtaining the necessary certification. It's not an easy process, but there are a variety of certifications that small businesses can apply for and obtain:
All businesses applying for these programs must be at least 51% owned by United States citizens and qualify as small under their industry classification. Click here for SBA size standards to see if your business qualifies, then let's get started!
Getting Started in Government Contracting
Prepare your small business for government contracting in three easy steps:
Gather your pre-certification documents:

D-U-N-S Number: Used to identify and track your business, issued by Dun & Bradstreet.
EIN: Employer Identification number, issued by the Internal Revenue Service.
NAICS and SIC Codes: The North American Industry Classification (NAICS) system is used to classify the industry your business occupies and have largely replaced SIC codes.
Register with the System for Award Management (SAM): The SAM is an online federally maintained database of companies that want to do business with the federal government. Government agencies search the database for prospective vendors.
Make sure your business is financially sound: It's important to have at least two years of tax returns ready and a clear plan for how you will finance additional staff and materials if necessary for contracts.

Search SAM.gov for contracting opportunities that fit your business.
Contact Cayenne Consulting for assistance with the certification you need to start bidding on local and federal contracts!
What Are the Benefits of Government Contracting?
Build a stronger business through government contracting:
Consistent, dependable income: Government contracts can provide steady monthly income, helping to grow your business and hedge against slow periods of non-government work.
Add strength to your company portfolio: Government agencies look good on your client list, so using them to strengthen your portfolio can make you very attractive to other potential clients.
Increase the value of your business: Ongoing contracts can boost the value of your business when it comes time to sell, and attract larger buyers in your industry.
Assurance of payment: By law, government agencies must pay contractors within a pre-determined timeframe.
Steady growth for your business: Government contracting, once mastered, can be the perfect growth strategy for your business.
Why Work With Cayenne Consulting?
Many small businesses offer products and services that government agencies are looking for, but lack the staff with the training and time necessary to obtain the appropriate certifications. In addition, many business owners can feel overwhelmed just from looking into the process, and give it up as too complicated and confusing in spite of the obvious upside possibilities. Cayenne can take the guesswork out of deciding which certification is right for your business and help you prepare and file the necessary paperwork for contracting success. Cayenne Consulting's experts have the experience to help you identify the right certifications for your business and can assist you in obtaining them in the shortest possible timeframe for a reasonable fee.
Meet Our SBA Certification Specialist
Learn More About Our SBA Certification Services
If you'd like an assessment of your needs and a fee estimate, please let us know how to reach you: