Our valued clients in the hospitality, construction & real estate sectors have provided enthusiastic feedback: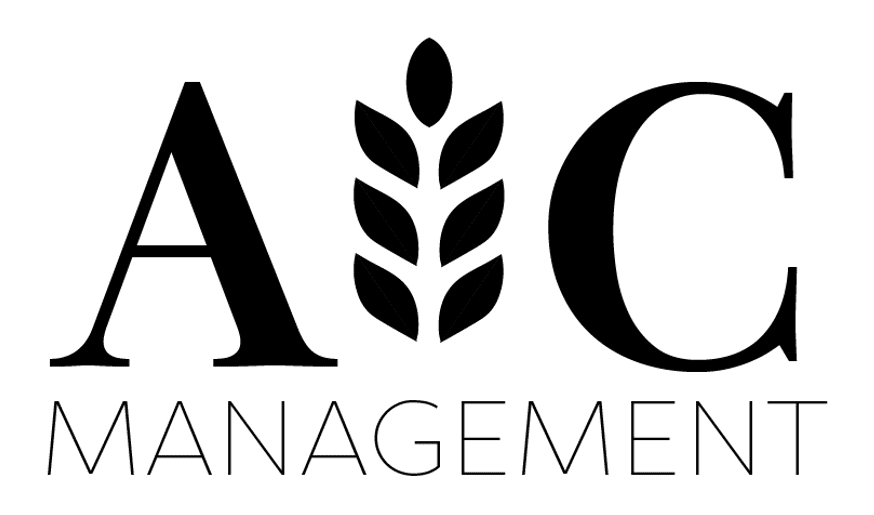 Agriland Capital Management
Real Estate Private Equity
Ohio
Agriland Capital Management, LLC creates and then provides professional management of funds that invest in row crop farmland in North America. Cayenne created the Company's business plan for an initial fund offering to investors. Tony Rohrs and Dale DeLoye, the fund principals, said, "The highly detailed, focused analysis of our marketplace that Cayenne provided allows us to present our concept in a thought-provoking, professional manner. Cayenne has given us a work product that elevates our fund offering and will be utilized for years to come."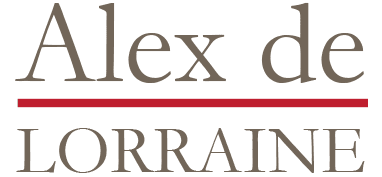 Alex de Lorraine
Hospitality
United Kingdom
Mr. de Lorraine is the sponsor of a real estate investment and development project in the UK that involves turning an English manor into an adventure park for children. The project is being launched in the Essex countryside. Mr. de Lorraine remarked: "I worked with Cayenne on a business plan for the development of an English manor property into an interactive adventure park for children, and was very happy with the results. The plan allowed me to better understand my operating and capital needs."

Argus Lending
Mortgage Lending
Pleasant Hill, CA
Buying a home is the largest investment most families will make in their lifetimes. Major banks have been phasing out of original mortgage lending for over a decade, preferring to focus on servicing. Non-depository lenders like Argus Lending are stepping in to fill the breach, offering homeowners new and old the types of loans they need to accomplish their financial goals. Cayenne Consulting prepared the firm's business plan, financial forecast, and pitch deck. Chris Urani, the company's Co-CEO, wrote "We engaged Cayenne in early 2015 to prepare a business plan for our growing mortgage company. The consultant grasped our needs and prepared highly professional documentation. As we grew and attracted new investment, we came back to Cayenne and asked the same consultant for an update of the plan. He outdid himself in updating the work."
Atman Hospitality Group, Inc.
Green Hotel Chain
South San Francisco, CA
Atman Hospitality Group is a pioneer of the green hotel industry. It is the world's first green hotel chain and the only one to win the coveted LEED gold certification, a national standard awarded by the U.S. Green Building Council. Atman is working to transform consciousness about social responsibility while offering their guests a unique experience of responsible luxury. Cayenne Consulting developed their business plan and financial model. Writes Yuan-Sing Chang, Vice President, "We needed a business plan which could communicate our message of industry transformation alongside the dollars-and-cents story of running a profitable hotel chain. Our Cayenne consultant effectively captured the many exciting facets of our business through a colorful business plan, while presenting a compelling business case for our continued growth. I'm pleased with the way everything turned out."
Boylan Companies
Apartment & Mixed-Use Communities
Raleigh, NC
Boylan Companies, a Raleigh, North Carolina based firm, specializes in the development and construction of apartment properties and mixed-use communities in the State of North Carolina. Since it was launched in 2002, Boylan has secured $15 million in investor equity and leveraged those funds into over $200 million in real estate assets, including the construction and development of over 1,177 multi-family units, 509 single family/town home units, and 61,300 sq. ft. of office space. "Cayenne helped us complete a world-class equity package for two new properties now under development," said Dusty Field, CEO. "The package is visually stunning, very effective at telling our story, and has been well received by investors."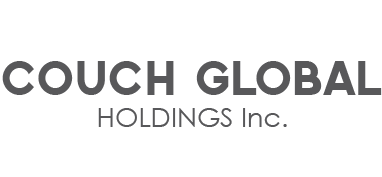 Couch Global Holdings, Inc.
Mortgage & Title Services
Dayton, OH
Couch Global Holdings will establish affiliated companies that will offer mortgage products, title services, and insurance products to consumers in Ohio, Kentucky, Indiana, Tennessee, and Arkansas. The companies sell related products to the same customer base in the same geographic market. This enables them to capture a new customer and then refer or cross-sell the customer to its affiliates. This synergy leads to increased revenue and profit opportunity, combined with a lower cost of customer acquisition and administration. Cayenne Consulting assisted in the development of the business model and then prepared the documents that Couch will use to raise the capital necessary to satisfy all regulatory guidelines. Says Chris Couch, the company's founder and CEO, "Cayenne really helped us pull together all of the elements of this very ambitious project. We have a lot of confidence in the documents that they prepared for us. In addition to their use in communicating to our potential investors, they will also serve as a roadmap in the early years."

Far West Contractors Corp
Commercial Construction Management
Santa Ana, CA
Far West Contractors, established in 2009, is a successful commercial and industrial construction firm in Orange County, CA. Cayenne Consulting helped Far West obtain its HUBZone certification from the SBA. Cayenne helped the company understand and meet program requirements, organize and upload over 50 documents, and liaise with the SBA to address outstanding issues. Steve Aguilar, President of Far West Contractors, said "I want to thank you for your patience and persistence in ensuring Far West Contractors Corp acquired the SBA HUBZone certification. You are very thorough making sure the details were captured and accurate. It shows in the success of our application. You saved us countless hours of effort and frustration!"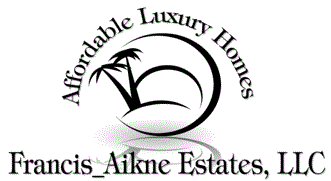 Francis_Aikne Estates, LLC
Residential Real Estate
Johnson County, AR
Francis_Aikne Estates, LLC will be a real estate investment firm that specializes in the single family residential market, focusing on Johnson County, Arkansas. Started in 2014 by McFarland Aikne and Tamika Francis, FAE purchases existing single family homes for prices well below market value, rehabilitates and modernizes the properties, and then rents them to qualified renters — often young families. Says Mac Aikne, the firm's CEO, "Our consultant really understood our investment model and helped us communicate it very effectively through our business plan. We are excited to present it to our banker."

Groundswell Developments
Urban Revitalization & Sustainability
Edmonton, Alberta
Groundswell Developments is a cutting edge real estate developer with a focus on urban revitalization and sustainable communities. Cayenne worked with Groundswell to explore how to commercialize a number of future transportation concepts that could hold great promise for the creation of entirely new kinds of transport-based sustainable communities. "The consultant was very methodical and engaging; he clearly put his heart into the project," said Dan Corns, President. "Cayenne reduced what started out as a BEHAG (big, hairy, audacious, goal) into a practical, manageable strategic plan that has turned skeptics into believers."
InvestUSA
Real Estate Investing
Sydney, Australia & Kansas City, KS
InvestUSA is an Australian Real Estate Investment firm that specializes in helping Australians diversify their investment portfolios with refurbished and rented investment properties in the United States. Cayenne Consulting was hired to help InvestUSA develop a marketing plan, website, and collateral. "Our consultant at Cayenne was able to provide me with the guidance and the correct marketing approach to move my business forward, said Matthew Stubbs, Founder and CEO. "Our consultant was a great communicator completely committed to her clients. I look forward to working with Cayenne again in the future as my business grows and develops."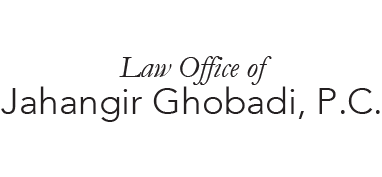 Law Office of Jahangir Ghobadi, P.C.
Real Estate Construction
Fairfax, VA
The Law Office of Jahangir Ghobadi, P.C. works with clients wishing to immigrate to the United States. For some types of business and investment related visas, immigrants require a business plan to be submitted as part of the visa application. This was the case with one of the firm's clients who wished to immigrate to the U.S. to start a construction company. The law office asked Cayenne Consulting to develop a business plan that explained the details of the proposed company and how and why it would be successful. "Cayenne really understood our needs and the needs of our client and, in addition, to our great relief, they proved that they really understand the construction industry in the United States," said Ramin Ghobadi. "We appreciate the effort that they made on behalf of our client."
LendEthics
Mortgage Loan Lead Generation
Phoenix, AZ
LendEthics generates sales leads from consumers interested in mortgage loans and sells these leads to certified mortgage loan and real estate professionals. Lenders are regularly evaluated by both LendEthics and by borrowers to ensure consistently ethical lending practices. Lee Collins, CEO, wrote: "[The consultant] is great to work with. Very professional and goes the extra mile for his clients. Even as a consultant, he made me feel that he was part of the team. Thank you so much!"

Luxe Stop Properties
Travel Centers
Winter Park, FL
Luxe Stop Properties is a new, niche commercial real estate developer that intends to create a large, modern travel center along Interstate 74 in Illinois and in time, build additional Luxe Stop Travel Centers throughout the Midwest U.S. Luxe Stop will be a large, modern one stop travel center that will offer professional truckers as well as families and business travelers every service and convenience that a ground traveler would require in order to reach his or her destination comfortably and safely. The travel center will, in addition to selling fuel and convenience items, offer 3 branded fast food concepts, a café, a 200 room motel, and a large parking area for truckers to rest and a repair and maintenance facility for over-the-road trucks. State-of-the-art convenience facilities will be available for professional as well as casual travelers who might need a shower but do not intend to stay overnight. Upon completion of the business plan engagement, Carleton Johnson, the company's CEO commented, "I consulted with a business plan company prior to contacting Cayenne and Cayenne's service is far greater and more professional than the previous business consulting company I used." He further suggested, "I will recommend Cayenne to anyone and I don't think this will be my last encounter with Cayenne."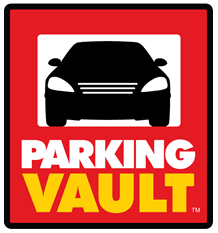 Parking Vault, Inc.
Automated Parking Structures
Flower Mound, TX
Parking Vault has developed a breakthrough automated parking garage. It is the first automated garage that costs the same as a concrete parking garage and has a cycle time of less than a minute, actually 40 seconds. For the first time the total cost of installing automated parking is equivalent to installing concrete parking structures. "The real value of working with Cayenne goes beyond the outstanding business plan we received," said Cole McDowell, Founder & CEO, remarked. "They brought real world experience and academic expertise. Tom and Malcolm 'walked in my shoes' and became part of our company. Tom's experience includes the complete entrepreneur cycle from company founding to going public. He has felt what we are feeling and made the decisions we are making. Malcolm was able to create a 'bullet proof' valuation based on the latest business ideas. No one delivers the value that Cayenne delivers. Thanks guys."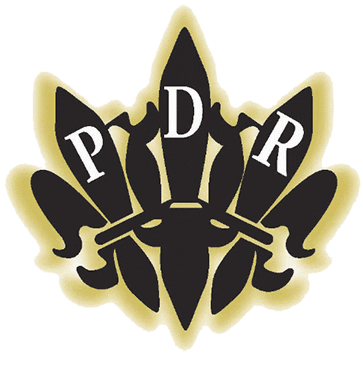 Phillips Development & Realty
Residential & Commercial Development
Tampa, FL
Phillips Development & Realty is a real estate development firm with a project portfolio of over $470 million. The company focuses on large-scale residential and commercial projects located near universities, medical centers, and large companies. The company asked Cayenne Consulting to prepare a business plan to help it attract new investment. "Cayenne listened closely to our needs and helped us develop an effective business plan, which we've already presented to investors. Their use of graphics helped bring our business plan to life," said Jack King, Vice President of Operations.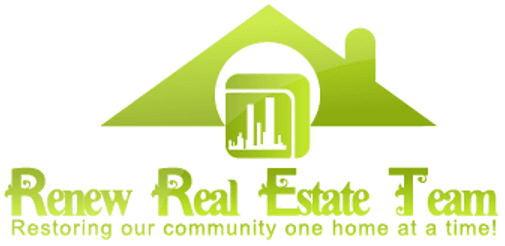 Renew Real Estate
Residential Real Estate Investment
Scottsdale, AZ
Renew Real Estate is a real estate investment firm that specializes within the single family residential market, focusing on Maricopa County, Arizona. Renew purchases existing single family homes for prices well below market value, rehabilitates and modernizes the properties, and then sells them to low and moderate-income individuals and families. Renew goes beyond the casual house "flipper" and brings professionalism, experience, and organization to the property investment and renovation market. Said Randy Woodman, CEO, "We were very pleased with the work that Cayenne did for us in helping to make our business plan as professional as our business is. Cayenne helped us to express and present our experience. We appreciate their efforts."
Right Residential
Real Estate Investment
Chicago, IL
Right Residential is an established brand in the 7 county Chicago market. Over the past 3 years, they have bought and sold over 200 homes with their systematic approach to purchasing inventory (houses) at discounted prices, rapidly creating value through the rehab process, and selling quickly. Cayenne was engaged to help the owner prepare the company's business plan. "Our Cayenne Consultant was also a real estate investor who had a deep understanding of our business. He did a great job in helping us prepare our business plan for our next round of funding," said Christopher Shaxted, Executive Vice President.
StormWall Systems
Advanced Construction Materials
Phoenix, AZ
StormWall Systems is a manufacturer of wall and ceiling systems for commercial and residential construction. The Company's flagship product, SWS Panel, is a structural panel which can withstand earthquakes and extreme wind up to 250 mph. Its product reduces the need for dry wall and plastering, and provides builders with substantial construction time and cost savings. The company sought investment to launch in-house manufacturing operations and asked Cayenne to help prepare its business plan."Cayenne delivered a first-rate, professional-looking business plan. They helped us understand our market dynamics, develop our financial projections and assess our investment requirements," said Scott Graham, CEO of European Operations. "Thanks for a job well done."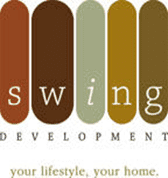 Swing Development
Luxury Home Construction
Phoenix, AZ
Swing Development is a luxury home builder in the Scottsdale and Paradise Valley, Arizona markets. The company will utilize modern building technologies and green building techniques, and will market spec homes to customers looking for a second or third home with a minimum of hassles. Cayenne Consulting developed Swing's business plan, financial forecast, and pitch deck. "Overall, had a very good impression and experience with [the consultant]. I would do business with him again and his knowledge and professionalism was great," said Scott Curry, founder and CEO. Regarding the financial forecast, he said "Excellent, I couldn't be happier with the way it came out. [The consultant] took some difficult concepts and put it together."
Synergy EB5
EB5 Regional Center for Real Estate
San Francisco, CA
Synergy EB5 is an EB5 Regional Center approved by the U.S. Citizenship and Immigration Service. Through collaboration with the best immigration lawyers, Synergy EB5 offers investment opportunities to international investors which also have the potential to quality them for a U.S. EB5 Visa. Cayenne Consulting prepared a business plan for the firm. "Cayenne's work was excellent," said Simon Jung, President & CEO. "Our business plan was well-crafted and visually compelling. We all appreciate the hard work you put into it. Thank you again for your great work."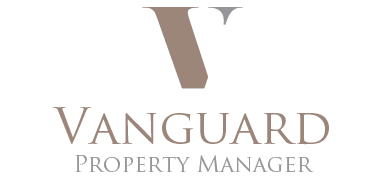 Vanguard Property Manager
Property Management Software
San Francisco, CA
Vanguard Property Manager is an online real estate property management service offering software, training, and related technical support to residential property managers. Cayenne Consulting developed a business plan and financial forecast for the company. "My experience with Cayenne exceeded my expectation," said Khaled Mustafa, President & Founder of Vanguard Property Manager. "[The consultant] was prompt in his service and I was pleased with his effort to research the industry for my product. Cayenne consultants are dedicated to their efforts and their result is very professional."