Our valued clients in the healthcare, biotech & medical device sectors have provided enthusiastic feedback:

Accra Stroke Hospital Ltd
Specialty Hospital
Accra, Ghana
Mr. John Awuah, General Manager — Stroke & Neurosciences at Queens Hospital, England — will build a specialist tertiary hospital in Accra, Ghana . The Accra Stroke Hospital will have 26 beds and will specialize in the treatment of stroke patients in the Accra-Tema metropolitan area to the highest clinical standards expected of a stroke centre. Cayenne assisted Mr. Awuah with the preparation of two business plans, one including a diagnostics lab and one without, two financial models, and an investor presentation. Said Mr. Awuah, "Many thanks for putting together a fantastic business plan for me. I really appreciate the time and effort that was put into it."

AlphaGirlz
Women's Wellness
Long Beach, CA
AlphaGirlz is a 501(c)(3) nonprofit charitable organization that focuses on educating and increasing the levels of activities in girls and women to reduce and prevent obesity related diseases like Type 2 Diabetes and Heart Disease. The consultant "took the time to thoroughly understand my business needs and goals when he prepared our business plan," said Angela Evans, CEO & Founder of AlphaGirlz. "He was always professional, kind and available to accommodate my busy schedule. Thank you for your patience!"

Assured Independence, LLC
Home Health Monitoring Services
Bothell, WA
Home health care is expanding and taking care of a rapidly increasing number of seniors who want to stay in their homes. Modern communications and small, easy to use, inexpensive devices can track vital signs and ensure care plan compliance. Assured Independence supplies the missing pieces, selecting the best performing and affordable products, configuring them, training the caregivers, repairing and replacing equipment with problems, and renting the equipment. The company closes the gap from the technology to the user, resulting in less expensive, improved home care. "Cayenne delivered the highest quality business plan and financial forecast. It is clear that they care as much about our success as we do," said David Hunt, co-founder and CEO.

Aura Development
Medical Spa Advisory Services
Scottsdale, AZ
Aura Development helps entrepreneurs get into the medspa business through construction consulting, practice management, and strategic marketing support. Cayenne Consulting helped Aura prepare business plans and financial forecasts for several medspa clients in Colorado. Cayenne consulting was "efficient, flexible, and professional," said Heidi Brodt, CEO. "I will recommend [Cayenne Consulting] to other associates."
Blue Jay Consulting, LLC
Emergency Room Consulting Services
Tampa, FL
Blue Jay Consulting is a team of nationally-recognized health care leaders focused on delivering real and effective organizational change to Emergency Departments. Blue Jay delivers outcomes-oriented solutions and quantifiable results to clients seeking operational improvement and/or interim leadership. The company tackles projects using a hands-on, in-the-trenches approach, strengthened by their genuine dedication to improving the quality of emergency care. Writes Mark Feinberg, "Our Company sought a financial model to help us better understand the best way to go about building our business. Our Cayenne consultant developed a forecast which helped us to tune our marketing activities and cost structure. Thanks to Cayenne for a job well done."
Caterpilly LLC
Mobile Health
Pittsfield, MA
Caterpilly, LLC is an m-Health company that provides subscribers with a series of daily text messages that offer encouragement and reminders to accomplish long-term goals and healthy habits. According to Lara Aillon-Sohl, "The Cayenne Business Plan looks amazing! I am so appreciative of the work and attention that they gave to my project. In the next month I will be reaching out to potential advisors and partners. The Business Plan will certainly provide evidence and legitimacy. Thank you!"

ClearDATA
HIPAA Compliant Data Center
Phoenix, AZ
ClearDATA offers secure, HIPAA-compliant data center and a platform to enable third-party EMR applications. Cayenne Consulting helped ClearDATA refine the content and appearance of its pitch deck during the weeks leading up to a major investor conference. "Cayenne really helped us tell our story in a more powerful way. The new visuals, organization, and language gave our presentation the clarity it needed," said David Jemmett, CEO of ClearDATA. "The presentation was a success, and we generated a lot of buzz with the bankers."

ColoWrap
Medical Device
Durham, NC
This innovative maker of hospital safety products asked Cayenne to help shape a story and messaging to more effectively reach their investor audience. James Hathorn, the CEO wrote: "The ability to synthesize and consolidate large amounts of information into concise, well-written investor documents is a skill not many possess, yet David is a master of this craft." Cayenne also consulted to ColoWrap on a variety of strategic and operational matters. Mr. Hathorn further commented that the engagement "materially improved our business strategy. Lastly, and perhaps most importantly, David operated with integrity and made the success of our business his foremost priority throughout our engagement."

Creatrix Solutions
Healthcare Devices
Kennewick, WA
Creatrix Solutions offers a wide range of products and services designed to dramatically improve the health of consumers. These include the proprietary ion plasma air purifier Breathe Safe®, water ozonators, mobile near-infrared saunas, and other products guided by personalized testing. "Cayenne Consulting did an excellent job on my business plan," said Creatrix founder Eileen Durfee. "I can't say enough about the beneficial advice I have received from working Cayenne Consulting. I am becoming more successful because of their consulting services. Highly recommended!"

CytoDome
Oncology Drug Delivery Device
Atlanta, GA
CytoDome is developing a local drug delivery device that aims at regulating drug uptake by ailing brain tissue. The device is based on a novel technological approach. When asked how he would describe Cayenne Consulting to fellow entrepreneurs, Gill Heart, President and CEO of CytoDome responded: "If you need a reliable, independent, accurate, and prompt consultant to write your business plan, do not hesitate to engage Cayenne."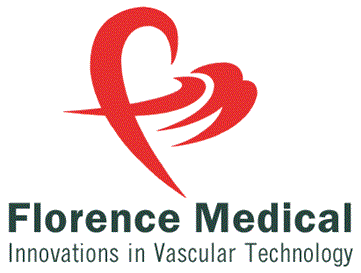 Florence Medical
Vascular Diagnostic Devices
Wellesley, MA
Florence Medical develops advanced systems based on computational flow dynamics for diagnosing and treating cardiovascular disease. Cayenne Consulting developed Florence's business plan and investor presentation for the venture capital community."We received an outstanding business plan, and the process was fast and easy. Cayenne Consulting excels in taking complex ideas and making them understandable to non-specialists," said Frank Martin, CEO of Florence Medical.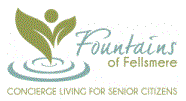 Fountains of Fellsmere
Concierge Assisted Living Community
Fellsmere, FL
For this creative investment firm, Cayenne Consulting collaborated with management to prepare a business plan for an assisted living community in Central Florida. The plan targets EB-5 investors overseas who seek to immigrate to the United States and obtain a Green Card, by investing in job creation here. This was our second major engagement for this client. When asked what he most liked about Cayenne's process, Oswald Sousa, one of the Partners in the project, wrote: "lots of good conference calls where [the consultant] helped us flesh out a lot of ideas and concepts that we were having a difficult time articulating ourselves." Mr. Sousa described Cayenne as "a very professional, experienced team with a wealth of experience in the development of outstanding business plans."

GenoCAD
DNA Expression Design Software
San Francisco, CA
GenoCAD is a software (SaaS) environment to design expression vectors, genetic constructs, artificial gene networks, and any other synthetic DNA you can think of. GenoCAD is built on the idea that DNA is a language to program biological systems. They approached Cayenne to assist them in refining their fundraising materials. "We spent a couple of months in Excel to develop financial models of various business strategies until we converged on a model that supported the numbers that investors will find compelling. This modeling effort was done in collaboration with Cayenne Consulting. Our consultant has been extremely patient as we revised or refined one hypothesis after another. He has been a great sounding board who helped me develop a more mature vision for the company," said CEO & Founder, Jean Peccoud, PhD.

Glacier Ice Towel
Medical & Consumer Products
Ponte Vedra Beach, FL
Glacier Ice Towel is a medical products company with a revolutionary technology for delivering patient cooling solutions that meet the needs of a diverse group of customers in the medical marketplace. Applications for Glacier Ice towel include emergency medicine, oncology, therapeutics, and more. Beyond the medical market, the company also targets specialty consumer markets at retail and special events. "I can't say enough about working with Cayenne," said Tracy Henning, CEO. "The consultant made me feel like I was top priority, knowing my situation, and delivered an incredible plan in an extraordinarily short period of time. I have received incredibly positive feedback from potential investors, based on the work he did. He is someone I hope to work with again in the future."
Harmonia Medical Technologies
Biodegradable Stent for Urological Applications
Tucson, AZ
Harmonia Medical Technologies develops cutting-edge, biodegradable polymer-based, local drug delivery stenting technologies for treating Benign Prostatic Hyperplasia. Cayenne Consulting developed Harmonia's business plan, financial projections, and website. "I would like to thank you for an extraordinary business plan… Your promptness, focus and time management as well as cost effectiveness are excellent. Well done!", said Gill Heart, COO of Harmonia Medical Technologies. "Let me take this opportunity to thank you for the excellent job you did for Harmonia. I circulated the plan among my partners [at Veritas Venture Partners], as an example of what a b-plan should look like," said Gideon Tolkowsky, Managing Partner of Veritas Venture Partners, an investor in Harmonia.

HealthTab Technologies, Inc.
Electronic Medical Health Records
Costa Mesa, CA
HealthTab is a software application for use by emergency medical and first responder individuals to improve care on site of an emergency. "On a referral from a personal friend, our company sought the services of [Cayenne Consulting] to assist in the development of our business financials, market research and general business consulting," said Darren de Flutier & Nick Cerciello, Founding Partners. "It was obvious from the beginning that [our consultant] took great pride in the work he was doing for us. He often called or emailed to confirm our desires and requirements on different aspects of our project. We could tell he was fully immersed in our project because we would receive forwarded emails from him at all hours of the day on related "topics of interest," something we had not requested of him. He was going the extra mile for us because he knew we were just starting out and could use the extra help. Toward the end of the project [he] made it abundantly clear that he would be available to coach us as we moved forward and that this coaching was included in his fee. From our experience with [our consultant], we found him to be of high moral and ethical character and will most definitely seek his services again in the future."
Heart Rhythm Academy
Cardiac Device Training & Consulting Services
Scottsdale, AZ
Heart Rhythm Academy is one of nation's newest vocational institutions specializing in cardiac device training. Its unique curriculum provides students with the theoretical and practical education needed to become Cardiac Device Specialists. HRA is positioned to become the leader in cardiac device clinical tele-servicing. The Company is analogous to the telemedicine industry because it delivers clinical solutions via cardiac device tele-followups and tele-implants. Accordingly, Heart Rhythm Academy will have a first-to-market advantage over any competitor. "My consultant not only delivered top quality materials but he also provided key strategic insight. I am more than impressed with Cayenne Consulting and will be working with the firm again," said Mr. Nash, Founder & CEO of Heart Rhythm Academy.

Herin
Medical Education & Social Media
Lubbock, TX
Herin is developing a website to assist new medical doctors, pharmacy doctors, and other medical professionals to find the "right" residency program. This search is career critical. It is also a social network for those engaged in the search process. "Cayenne immediately identified with Herin and thought and worked as if they were in this with us. They helped determine our potential and shape our business," said Tyler Wood, CEO. "The value delivered was outstanding."
HTG Molecular Diagnostics
Automated Genomic Analysis Equipment & Services
Tucson, AZ
HTG develops and markets advanced technologies for analyzing the transcriptome – the RNA that transcribes DNA into proteins – providing pharmaceutical companies with a tool that can revolutionize the drug discovery market. Cayenne Consulting developed HTG's business plan. "The work that you did was quite remarkable. It's rare to find a consultant that can combine an understanding of business and science to create a persuasive and well-written business plan for a complex business like ours," said Kirk Collamer, CFO of High Throughput Genomics.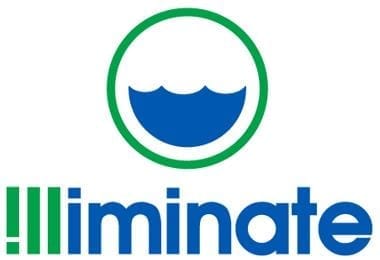 Illiminate
Detoxification & Cleansing Clinic
West Hollywood, CA
Illiminate will be a new internal health facility located in West Hollywood, California that will serve customers who believe in cleansing their bodies through detoxification. Simply stated, detoxification is the removal of toxins from the body. Many people think that toxins in the body can be the cause or one of the causes of a long list of chronic illnesses from sleeplessness to arthritis to cancer. The owners of Illiminate, Jessica Schappell and Braedon Young have completed their training and are now ready to open their first facility. "The Cayenne consultant who assisted us with the business plan and financial model not only helped us communicate our facility's business opportunity, they also helped us create a road map for our success," said Jessica Schappell, the new enterprise's CEO. "We are now much more confident in our ability to proceed."
ImplantTrack
Healthcare Information
San Diego, CA
ImplantTrack is a startup in the medical industry, focused on ensuring patient safety via tracking of implanted surgical devices for recalls and follow-up actions. Its founder Dr. Robert Zucker – a cardiologist and entrepreneur – engaged Cayenne Consulting to develop ImplantTrack's business plan, financial model, and investor pitch deck. "I am very happy that I elected to go with Cayenne Consulting for the development of the business plan for ImplantTrack," said Dr. Zucker. "The service and my consultant were outstanding in every way. My experience was much more collaborative than I anticipated. I easily developed a rapport with my Cayenne Consultant during our first web conference and this continued throughout our work together. I was impressed by his grasp of my project, and his ability to discover new and significant contributing information regarding my project from his own research. I absolutely enjoyed this collaboration with him, and the business plan that he produced is outstanding. He is extremely knowledgeable and provided the exact spark that I needed to move this project forward. He has my highest recommendation."
Innovate
Personal Emergency Response System
Morristown, NJ
Innovate, Inc. is launching a technology and that will revolutionize personal emergency response systems. Cayenne developed a marketing plan, PPM draft, and presentation materials including a business plan, executive summary, investor presentation, and cash flow analysis. "We were thoroughly pleased with all components of this collaborative effort and would be quick to recommend their services to other entrepreneurs," said Anthony Curlo, President. "The highly polished plan has allowed us to fast track our financing, ultimately one step closer to our end game."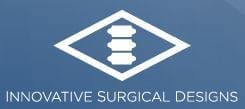 Innovative Surgical Designs, LLC
Spinal Implant Device
Bloomington, IN
Innovative Surgical Designs has developed a minimally invasive surgical procedure and device for the treatment of lumbar spinal stenosis without changing the dynamics of the spine. Cayenne Consulting performed a variety of fianncial analyses and modeling for the company. "[The consultant] was extremely responsive which was the most important aspect for us at this time. His responsiveness and willingness to answer questions is why I will do business with you again," said Wayne Beams, President & CEO. "My experience with your company was as good as I could ask for."

Keller Life
Eating Disorder & Substance Abuse Treatment Center
Scottsdale, AZ
Keller Life LLC will be a residential, in-patient, faith-based facility treating females who are diagnosed with eating and substance abuse disorders. The Company's founder and CEO, Ward Keller, previously built and led one of the country's preeminent treatment facilities which was subsequently acquired by a private equity group. "The Cayenne consultants I partnered with not only developed a comprehensive, sound business plan and financial model but also understood our business and provided insightful feedback and advice," said Mr. Keller. "The business plan has been an invaluable tool to attract the interest of both strategic and private equity investors. I enjoyed working with and highly recommend Cayenne Consulting to any company seeking the professional services of a high caliber firm."

Lillian Bay Medical Inc.
Biomedical Solutions
Saint Petersburg, FL
Lillian Bay Medical develops and manufactures practical, innovative, time-effective, and cost-effective biomedical solutions that facilitate medical procedures and save lives. Its novel products substantially reduce blood transfusion time, safeguard against blood waste, and help address vital blood supply requirements. "Cayenne developed an advanced, comprehensive financial model that has been critical both for internal planning purposes and for negotiations with investors," said Brad Beatty, Founder & CEO. "Cayenne's superb work has been of enormous help in getting us to where we are today."
McGinley Orthopaedic Innovations
Orthopeaedic Surgical Device
Casper, WY
McGinley Orthopaedic Innovations has developed and tested a new drill for use in bone surgery. Their patented technology prevents injuries caused by drilling too deeply. Cayenne assisted in developing strategies and prepared the company's business plan, financial model, investor presentation and executive summary. Within a week after completion, McGinley had signed up investors. "It was a pleasure working with Cayenne Consulting," said Joseph McGinley, CEO. "From day one, the process was friendly and interactive. The consultant motivated me to question assumptions and never stop improving on current ideas. For me it was truly a learning experience from a top professional. The information and knowledge I obtained from him during the planning discussions has helped me focus the direction of the company with a strong, organized and thought provoking business model. The process and final products were nothing short of exceptional." One of Joe's investors remarked: "Overall I thought it was a business plan that was well thought out and presented. It sold me."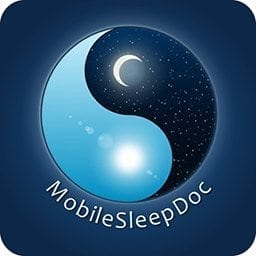 MobileSleepDoc
Sleep Disorder Treatment Mobile App
San Francisco, CA
MobileSleepDoc is a healthcare startup founded by a medical expert in the field of sleep and critical care medicine. It is focused on developing disruptive new solutions to diagnose and treat sleep-related disorders. The company engaged Cayenne Consulting to develop a strategic business plan, financial model, and investor pitch deck to prepare itself for investor funding. "[The consultant] came to meet with us in person to ask all the right questions in order to build the plan," said Melissa Lim, M.D., founder and CEO of the company. "He did his own research and seemed genuinely excited to learn about my field of expertise (sleep medicine) and the products currently available." She felt that the Cayenne engagement was "absolutely worth the investment. We worked together to create a business model that will serve us well, whether or not we decide to pursue outside funding. The process was as important as the final product, and thanks to Cayenne, that was both pleasant and invaluable. The Cayenne engagement both met my expectations in terms of the final products, and exceeded my expectations in how it shaped our business model and helped us change directions."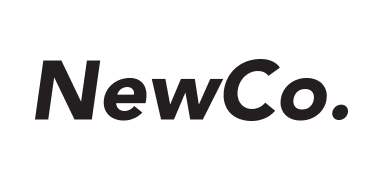 Name Withheld
Pharmaceutical Research Technologies
San Francisco Bay Area, CA
Cayenne Consulting prepared a business plan and financial model for a large division of a billion-dollar public biotechnology company. The business makes instruments, consumables and software for scientists worldwide who are engaged in medical research; pharmaceutical drug discovery, development, and manufacturing; agriculture research; biosecurity; and quality and safety testing. "[The consultant] has done a great job and we very much enjoy working with him," remarked the division's Senior Director of Product Management.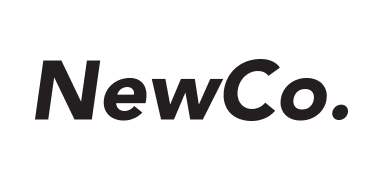 Name Withheld
Spinal Implant
Texas
For a spine implant sales representative, Cayenne developed a plan to design, develop, and manufacture its own line of proprietary spine implant products. The plan enabled the company to reinvent itself as a manufacturer and distributor, to hire a sales staff, and greatly expand its revenues and profitability. Cayenne helped the venture to conceive innovative arrangements with inventors, to select appropriate design and product development resources, and to fund the venture from its own free cash flows. The company founder described the Cayenne plan and financial model as "fantastic" and said "I could not have picked a better team."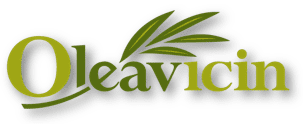 Oleavicin, LLC
Olive-Based Nutraceuticals
Santa Barbara, CA
Oleavicin, LLC of Santa Barbara specializes in the delivery of a proprietary, all-natural treatment derived from the olive leaf for cold sores, fever blisters, and other troublesome skin conditions. Cayenne Consulting was retained to develop a business model and investor materials that capture the passion and potential of such a highly differentiated and effective. "We are experienced entrepreneurs with very high expectations. For our new venture, we sought the best-of-the-best and hired Cayenne Consulting," said CEO Craig Makela. "The work that was delivered by our consultant was a complete bulls-eye and exceeded our expectations in every way! Without a doubt, Cayenne Consulting was able to dig into our industry and uncover one nugget after another that ultimately led to a sparkling representation of our vision. We can't thank you enough!"
QRS Systems
Remote Heart Transplant Monitoring Device
Fort Lee, NJ
QRS Systems, Inc. has developed a groundbreaking implantable medical device and monitoring system that eliminates the need for endomyocardial biopsies (EMB) in heart transplant patients. Cayenne performed prospective valuation analyses, developed an investor presentation and executive summary, and researched acquisition multiples of comparable companies. "We were very pleased with the integrated worksheets and the ability to modify variables allowing for ease of use and clarity it brought to our financial decisions and projections," said Anthony Curlo, Director. "Cayenne is personable, professional, knowledgeable, responsive and reliable."
Recovery Partners
Addiction Recovery Technology
Denver, CO
Recovery Partners is a substance addiction recovery app and cloud-based addiction recovery clinic management system startup based in Denver, CO. Cayenne was asked to create a business plan for raising their first round of capital. "Cayenne Consulting exceeded our expectations," said Mark Van Loucks, founder and CEO of the firm. "Our Cayenne consultant quickly understood our business model, and he seemed to CARE about our project. Very time-efficient. Project done EARLIER than promised. Good guy, friendly and easy to talk to," said Van Loucks. Commenting on Cayenne's working style, he added. "I liked working with our Cayenne consultant. He was very knowledgeable and congenial."
Regenesis Biomedical
Medical Device Manufacturer
Scottsdale, AZ
Regenesis Biomedical is an Arizona based medical device company dedicated to improving human welfare through the research, design, manufacture, and sale of energy-based medical products and services that alleviate pain, restore health, and improve quality of life. "I have been working with Cayenne Consulting for a number of years and have been continually impressed with their quality, speed, and professionalism," said Mr. Dennis Genge, CFO.

ResSpond Spinal Systems
Spinal Implant
Princeton, NJ
ResSpond Spinal Systems has developed a spinal implant that promises to revolutionize the surgical treatment of degenerative disc disease. Cayenne helped position the company for acquisition by an established medical device maker. Cayenne prepared the company's business plan, a financial model, investor presentation and executive summary. The founders wrote, "It was a pleasure to work with Cayenne. David recognized the business potential in our startup and brought an unexpected level of enthusiasm and insight to the table. He produced an incredible business plan while he taught us a great deal about relevant business strategy and deal-making terms. We feel much better prepared as we enter the negotiations portion of this journey and look forward to staying in contact with Cayenne for plan updates and advice."
Safe Harbor Retreat
Substance Abuse Rehabilitation Center
Amagansett, NY
Safe Harbor Retreat, LLC is developing the first high-end substance abuse rehabilitation center on the East Coast. The company has forged alliances with several of the world's foremost experts in addiction treatment, and is in the process of securing a prime facility in the Hamptons section of Long Island. "Cayenne did a wonderful job of helping us communicate our vision to equity investors, lenders, and strategic partners," said Joe McKinsey, Founder and CEO. "The level of personal attention and service is truly remarkable."
SNJ Foundation
Residential Eldercare Facility
San Diego, CA
SNJ Foundation is a new enterprise that has been established to own and operate Residential Care Facilities for the Elderly (RCFE) in San Diego County, California. The company intends to acquire 3 facilities in the first five years of operation. Said Mike Rebelo, the founder and owner of SNJ, "the Cayenne consultants that assisted in the development of our business plan were very professional and insightful." Mr. Rebelo went on to explain that many of the readers of the plan, most of whom were experts in the assisted living field, judged the plan "to be crafted in a clear, concise, and compelling manner." He seemed to appreciate the extra time it took to get the financial projections just right.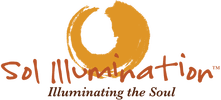 Sol Illumination
Health & Wellness
Carmel, IN
Sol Illumination is a startup company providing services and wellness programs based on a holistic approach for health and recovery readiness. Clients would experience this program in a beautiful, remote setting for a weekend retreat. to escape the stresses of the world, release their tensions and rejuvenate their energies. The founder retained Cayenne Consulting to develop a detailed business plan, financial models and launch strategy, to raise capital and for use as an internal management tool. "It was a pleasure working with [the consultant] and her team. They were an invaluable resource in developing our business plan for Sol Illumination, a start-up in the health and wellness industry," said Tammy, founder of Sol Illumination. "They were professional to the core – providing knowledge and insight about our category, understanding what drives the business and financial models, and what investors look for in making funding decisions. They were wonderful representatives of Cayenne Consulting."

Stratify Rx
Electronic Medical Health Records
Irvine, CA
Stratify RX is a SaaS company focused on improving patient care and monitoring. "[Our consultant] was always prepared for all of our meetings and had reviewed the material previously, so there was no need to play catch up at the beginning of the meetings…that was a real time saver," said Justin Domesek, CEO. "[He] was very patient with our lack of factual data metrics but still found an innovative way to create accurate representations of our business plan and financial models. Even though Roger didn't have exact domain experience in our business, he was able to share valuable business insights and get us thinking creatively about how to structure things (and be able to grow into our business). [He] was very accessible and always had a positive attitude. He was truly a pleasure to work with. I would highly recommend [our consultant] to any startup looking to put together business plans and financial models."

SynCardia Systems
Artificial Heart Systems
Tucson, AZ
SynCardia Systems develops, manufactures, and markets the CardioWest Total Artificial Heart systems for use as a bridge to transplant in patients with end-stage heart failure. Cayenne Consulting developed SynCardia's business plan, financial forecast, and website. "The materials that Cayenne created for us enabled us to ultimately close several large rounds of financing and reach where we are today," said Dr. Marvin Slepian, co-founder and Chairman of SynCardia.

TransWorld Med Corporation
Heart Transplant Monitoring Technology
Charlotte, NC
TransWorld Med has developed an innovative technique for monitoring tissue rejection among heart transplant recipients. This technique overcomes serious problems presented by currently available techniques. Cayenne Consulting developed the company's business plan, financial projections, and investor presentation. The company's CEO, Dr. Charles Richardson, M.D., said: "We were amazed by how Cayenne helped us crystallize our value proposition and our competitive advantages. Their research turned up important data even we weren't aware of. And the financial forecasts blew our accountant away. We would recommend Cayenne Consulting to anybody who needs sound advice."
UltraGuide
Interventional Radiology Guidance Systems
Denver, CO
UltraGuide develops advanced guidance systems for interventional radiology. Cayenne Consulting developed UltraGuide's business plan, and made significant contributions to the company's investor presentation and financial projections. "Feedback from investors has been extremely positive. We would recommend Cayenne Consulting to any early stage company seeking venture capital," said Mike Sims, CEO of UltraGuide.

University Chemists
Specialty Pharmacy Services
New York, NY
University Chemists is a leading specialty pharmacy servicing the metro New York area. Specialty pharmacies provide costly life-saving drugs, patient education and monitoring, and intervention with insurers. "Cayenne put together a jaw dropping business plan and financial model. They gained a thorough understanding of our industry and how my business makes money. I am very confident going to lenders with this amazing business plan, even in these tough times. I have worked with other consultants and would not insult Cayenne by comparing their work to Cayenne's," said CEO, President & Founder James Zambri.
ViaTechMD
Prenatal Medical Devices
Scottsdale, AZ
ViaTechMD is raising additional funding to bring a new medical device to market for reducing premature births. The founder and company President, Benjamin Booher, contacted Cayenne consulting to help revise an existing Business Plan and Executive Summary and to create a new Financial Model at the request of the Board. At the conclusion, Mr. Booher wrote: "If you require top-notch service supporting the production of your vital business documentation, Roger at Cayenne is who you should call. The work-product quality was beyond my expectations and working with Roger was most enjoyable and productive."