Several of our real estate clients have graciously provided permission for us to share their plans with you. A professional real estate business plan is an important step towards building a business in this challenging industry. Here are two real estate business plan samples created by Cayenne Consulting:
Baxter Development Company
This plan is an example of what we can create when visual impact is a top priority.
Jolly Roger Storage
This plan is a sample a business plan for a large self-storage facility in need of debt financing.
Daari Real Estate
This plan is an example of what we will produce for a real estate client seeking a moderate amount of debt financing.
How to Create a Commercial Real Estate Business Plan
My Step-by-Step Blueprint for Success
By Lee Muhl
Cayenne maintains a very active practice in real estate business plans – including funds and development plans for commercial, residential, and agricultural uses, along with many specialty projects aimed at mixed-use, live-work, hospitality, medical, entertainment centers, smart/sustainable developments, and others. Also created for our clients are detailed "capital stacks," including debt, equity, "impact/cause funding" along with consideration of public investment, grants, and special tax opportunities.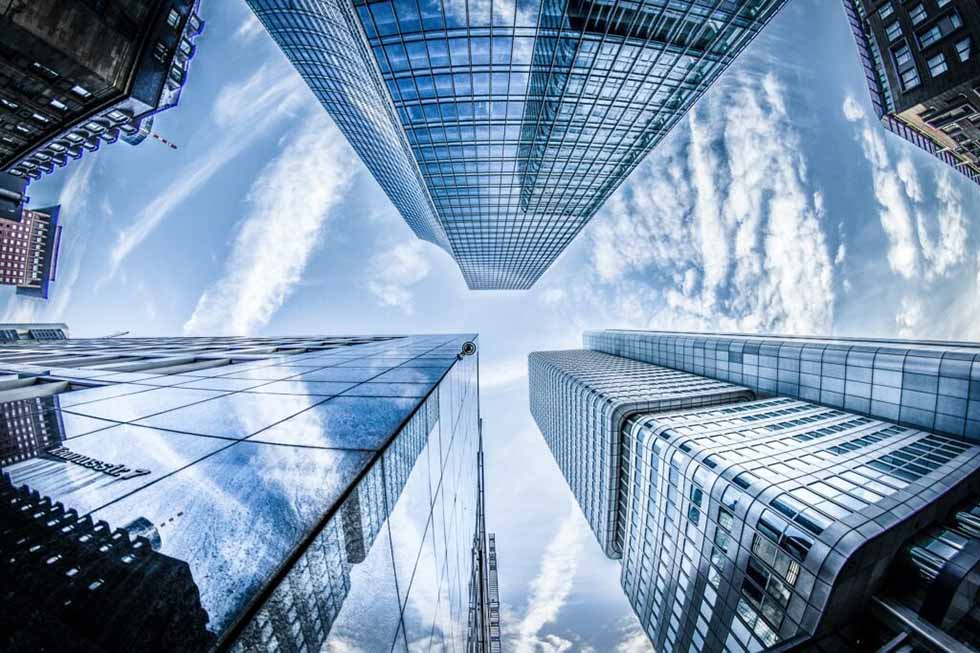 Cayenne's practice in real estate is broad, but commercial real estate (CRE) makes up a large portion of Cayenne's real estate consulting services to developers, sponsors, owners, contractors, and vendors.
While each client project is unique and is accorded special consideration and treatment, there are some important issues that arise in many commercial real estate business plan projects.
This post will mention a few of the types of issues that owners, developers, sponsors, or other stakeholders in commercial real estate might take into consideration when you create a commercial real estate business plan.
Keep it Exciting, Simple, and Digestible
While any commercial real estate project will have many details, it's important to create a compelling, simple, and understandable story.
Who is the audience for the business plan? Funders come in every shape and color. On the debt side, there are direct lenders, traditional banks, convertible debt lenders, etc. On the equity side, real estate investors range from family offices to angels, to angel funds, to private investors who may be HNW (high net worth) or to F&F (friends and family) investing from a self-directed IRA. Your business plan will differ depending on what types of funders are going to see it.
On that note, it's always a good idea to include two things: (i) a simple Guidance and Disclaimer that the business plan is for funder/stakeholder information and not a securities offering; and (ii) a Glossary of commercial real estate terms which not only helps the reader, but reinforces the reader's impression that the project's team is expert in commercial real estate concepts. By way of example, while a funder might be very familiar with IRR (internal rate of return), he/she/it might not be as conversant with terms like CRA (Community Reinvestment Act), FAR/Bonus FAR (Floor Area Ratio/Bonus Floor Area Ratio), flex (multi-use) space, MSA/CSA (Metropolitan Statistical Area/Combined Statistical Area) or New Market Tax Credits. A good business plan helps educate the reader on these items.
Text, Deck, Financials, Artwork, or All?
A commercial real estate business plan can be scribbles on a napkin, 120 pages of text, a 10-slide deck, or a 50-slide beautifully illustrated digital presentation. For example, if the format you want is a presentation deck, it's good to decide in advance approximately how long it should be, what type of content, and what type of visual look you desire. Should it be page after page of charts and colored shapes, or should it be a nice, illustrated presentation of your concept and market?
For sizable commercial real estate business projects, multiple documents may be needed, that can range from, and include one or all of, Financial Book, Market Study, Business Plan, Deck, FAQs (frequently asked questions), Term Sheets, LOIs (letters of intent), Plats, Renderings, GC (general contractor) bids, 3D imagery, and so on. Much of the time, the whole menu isn't needed up-front, but many, or all, could come into play before the project reaches completion.
Bottom line, there isn't a "one size fits all" in commercial real estate business plans. So, before you opt for a Do-It-Yourself template, it's always good to take a hard look at the actual Scope of Work, identify your end goals, the detailed stages that your business plan and fundings may proceed through, and in what order.
What's the Simple Story?
Whatever the project is, there should be a way to encapsulate it in one or two sentences.
The idea is not to dumb it down, but to be able to say simply to any funder or stakeholder – here is what it is. The right one sentence can then beckon an audience to longer discussions of the concept.
What's The Opportunity in the Market?
One key goal is to present to a potential funder or stakeholder the fundamental issue of how valuable the concept can be.
Sometimes this is obvious. Sometimes it isn't, or it won't be to your audience, so you will need a clear statement of how much money your company stands to make out of the target market. Far too many entrepreneurs, plans, and providers opt for high-level online overviews that say things like "The 2021 global market in multi-use commercial real estate is $__ billion and CAGR (cumulative annual growth rate) of 21% is expected over the next 5 years." Those are positive statistics, but they don't say anything about your project's potential.
Rather, the core issue to include in your plan is – how much of that global market are you going to grab with your business model? And then prove it with defendable numbers.
Another great addition is a section on "market drivers" which can include concepts such as reduced risk, effective land use, limited competition in the area, a captive tenant base, portfolio diversification, diversity of tenants (e.g., in a multi-use project that combines retail, hospitality, and housing), convenience, and demographic appeal.
Who's the Visionary/Sponsor/Developer and Who's on the Team?
One thing we see again and again is that, after all the numbers are crunched, the i's dotted and the t's crossed, a funding decision comes down to this: does your funding audience have confidence that you and your team will execute on your commercial real estate business plan? A great team, with a great track record, helps get you past this speedbump, and you should try to include fairly detailed bios of the team showing experience, time in the commercial real estate industry, former companies, former titles and responsibilities, and educational background.
Another plus in this part of the story is a tight, powerful listing of key goals that the team has already accomplished, and a projection of what the next several years will bring.
The Business Model
It's easy to look at commercial real estate as a familiar concept without a lot of new ideas. But there are many special aspects that a specific project can point to, such as: (i) the market niche is hot at the moment; (ii) planned diversification across regions, cities, and neighborhoods, or (iii) that the project arose from the owner/developer's "nine-point" project evaluation set of criteria that profile the area, amenities, transportation, funding benefits, target project size and typical time to completion, occupancy rates in the area, expected hold until stabilization, and liquidity solutions available for funders.
Innovations and Success Drivers in the Business Model
While real estate is one of the oldest industries in the world, it is constantly changing in exciting ways. If your project is a multi-family development, why is it different – and hopefully better – than the apartment complex across the street? What are the "success drivers"? Is it better-constructed, greener, smarter, more sustainable, technology-enhanced, more likely to hold value, better designed, more attractive, or in an area with public funding or tax benefits available, etc.? One concept that is increasingly dominant in commercial real estate business plans is presenting amenities. What special amenities separate your development from the rest of the neighborhood?
Another consideration is the huge upsurge in "cause-related," "social benefit," or "impact" investing. If your project is designed to provide some real social benefit, it is great to flag this for funders and stakeholders. It can also open up new funding opportunities with CRE investors/funders who are seeking, or are required to seek, social benefit in their portfolios.
What is the Funding Opportunity?
Your commercial real estate business plan should explain how much funding is needed, and in detail, what it will be used for – e.g., development, acquisition, construction, construction take-out, and limited-term senior debt.
In commercial real estate, a presentation of the capital stack is critical, and it is often quite detailed. For example, the project's capital stack might involve a combination of senior secured debt, additional subordinate debt, and equity financing, as well as grants and tax credits, in accordance with local community development, economic development, and workforce development interests in the municipality, plus tax incentive programs related to Historical Structures, New Markets, Low Income Housing, Opportunity Zones, and Business Improvement Districts.
Building Your Commercial Real Estate Financial Model
While simplicity in telling the story is always important, your financial model could often present a laundry list of benefits. You might point to five to seven different ways that the funding model uses leverage; or you might point to abundant collateralization, or to regulatory benefits such as CRA (Community Reinvestment Act) portfolio points, or to tax benefits for investing in an Opportunity Zone, or to the simple point that commercial real estate is, traditionally, a very safe investment, that goes up with inflation and, as a hard asset, it will always maintain some level of value and worth.
For prospective stakeholders, projected yield, MOIC (multiple on invested cash), IRR, and any special liquidity solutions are great to mention. At the end of the day, one point can always be made – commercial real estate is the type of investment that is safer than most, can provide steady income, and offers special financial protections from property value, lease payments, and, often, government incentives.
If the plan is for a commercial real estate fund, it's always good to identify the special nature and characteristics of the fund, e.g., the fund might be a closed-end, leveraged, managed distribution fund that will only invest in certain types of assets, with certain target capitalization rates (a measure of how risky commercial real estate investment is).
The Property
It's always good to have a section in the Plan that speaks to the property, or to possible properties that may be selected. This can be exemplified with photos, maps, renderings, drawings, plats, descriptions of the property, amenities, and the locale – in short, a part of the Plan that brings the concept to life – a moment of punctuation that delivers a moment of "Wow, there it is, that's where the project will be built."
Competitive Differentiation
A key question is always "how do the project and the funding opportunity stand apart from other developers and profit-seekers that focus on similar property investments?"
What helps here is to identify why the developer/sponsor/owner has a plan for development that is innovative, data-driven, and fueled by ground-level experience.
Another concept that helps here is to identify strategies for enhancing the value in the property/project, or, if applicable, in the portfolio.
Writing Your Commercial Real Estate Business Plan
Now that you've thought through all these issues, get ready to craft your commercial real estate business plan that features all the essential sections including: the business plan's Highlights (a powerful type of Executive Summary), Introduction, the Company, Management, the Market, the Property, the Funding Opportunity, the Financial Strategy, and how you are different from, and better prepared for success than, the Competition. The business plan samples above should prove helpful.
If this all of this sounds overwhelming and you would like help preparing your commercial real estate business plan, contact us and we would be happy to help.
More Resources
Help me write a great real estate business plan!
If you'd like an assessment of your needs and a fee estimate, please let us know how to reach you: