Doing Business Across Borders
Are you considering selling your products or services internationally? Are you looking for non-domestic suppliers or even to start your own manufacturing operations overseas? Or are you a non-American business exploring the possibilities of the world's largest market? Do you need a business plan to start a new venture in Africa or South America? Today's business environment is increasingly international, and both startups and existing businesses ignore that fact at their peril.
Cayenne Consulting's team of experienced business plan professionals can help you navigate the complexities of doing business internationally. Whatever opportunities you are chasing, or problems you are facing, the chances are we've been there before.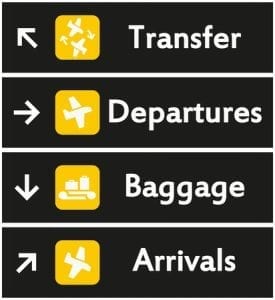 How We Can Help
Expanding your business internationally means adding multiple levels of complexity to your existing operations. Cultural differences, currency risk, seemingly endless and irrational government regulations — these are just a few of the issues you will have to deal with. Whether you are looking for a full international marketing, finance or business plan, or just need help sorting out your international strategies and operations, we'd like to talk to you about how we can best help you meet your goals.
International Business Planning & Marketing
Marketing plans and business plans for companies that want to enter or expand in international markets
International market research, including screening to find target markets that best meet the needs of your current product mix, business strategy, and company culture
Identifying competition and understanding distribution channels and pricing
Guidance in developing and implementing effective credit and collections policies
International Product Sourcing
Business plans for off-shoring or outsourcing of services, products and manufacturing
Determining the best locations for sourcing based on existing supply chains, markets, competitiveness benchmarking, and trade preferences
Identifying potential partners and advising on decisions to invest directly or contract with local suppliers, and on how to best structure agreements
Entering the U.S. Market
Market research, marketing plans, and business plans for international firms thinking about entering the U.S. market
International Operations
Advice on how to structure businesses to optimize worldwide operations
Assistance structuring meaningful financial reporting systems for multi-national, multi-currency operations
Assistance identifying and managing currency and other risks associated with international operations
Help in identifying and dealing with local legal and regulatory issues and in finding appropriate local agents, distributors, and joint venture partners
Speeches and workshops at your workplace or conference
International Investments
Capital formation strategies and advice
Commercial and investment banking introductions
Help to prepare financial projections in any major currency
English language business plans for companies wishing to access U.S. and other major capital markets
Cayenne's International Credentials & Relevant Experience
Several of our consultants have extensive, hands-on international business experience and continue to do business abroad on a regular basis. Two of our consultants are based outside of the United States. Here is a brief summary of some of our international projects:
Business Plan for Specialty Hospital: Assisted a U.K. based hospital executive develop a business plan for a private stroke hospital in Accra, Ghana.
Financial Investor: Prepared business plan and related documents for 10-year old Canadian technology company with existing Canadian and Israeli strategic investors. The Company's Board believed that additional external capital was required to fund its international expansion and determined that a financial investor was more suitable for the new round.
Asian Multi-Country Roll Out Strategy: Developed 10 country rollout strategy for a successful Singapore-based retailer.
Business Plan and Distribution Strategy: Developed a comprehensive business plan and distribution strategy for a new LPG company in Nigeria.
Business Plan Workshop: Facilitated a 3-day business plan workshop in Ibadan, Nigeria sponsored by one of the Country's auditing firms.
Central Bank Application: Developed the business plan that was submitted to the Central Bank of the Democratic Republic of the Congo.
Investment Documents for Polytechnic University: Developed business plan, financial model and investor presentation for Africa China Polytechnic University in Ghana.
Multi-Country Mobile Money Transfer (MMT): Created the investment document required to launch MMT network in 5 East African nations.
Sales & Marketing Reorganization: Helped a U.S. IT company reorganize its Saudi Arabian sales and marketing strategy and organization.
Long-Term Strategic Planning: Developed a 10-country East Asian marketing, sourcing, and manufacturing strategy for a U.S. manufacturer of process control equipment.
Capital Formation Strategy: Advised a major West African commercial bank on raising capital internationally.
Planning and Due Diligence: Conducted due diligence and prepared a financing and business plan in the acquisition of a security company with extensive African operations.
Capital Formation Strategy: Developed a fundraising strategy for a U.S. mining company seeking $150 million in subordinated debt for a cobalt mining project in Central Africa.
Foreign Subsidiary Currency Conversion & Consolidation: Developed, for Del Monte Corporation, one of the first automated programs for converting foreign currency subsidiary results into U.S. dollars and then consolidating these subsidiaries into U.S.-reported financial results. Results were fully compliant with GAAP.
Multi-country Results Reporting: Developed a system for consolidated reporting, in U.S. dollars, of more than 360 separate business units, operating in nine separate subsidiary companies, for Monsanto Corporation's Southeast Asia organization. Results were compliant with both local accounting practices and GAAP.
Country Risk Assessments: Prepared country risk assessments for the countries in Monsanto Corporation's Southern Asia Region. Studies looked at all aspects of financial, tax, and business exposure and included recommendations for corrective actions.
Country Investment Studies: Prepared studies of the investment climate and suitability for investment by Monsanto Company for Malaysia, Indonesia, Singapore, the Philippines and China.
Multi-country Cost Reporting: Developed the first system that allowed MEMC to determine the true costs of silicon wafers whose manufacturing process included steps in four separate factories in three separate countries.
Multi-country Profitability Reporting: Developed the first system that allowed Del Monte Corporation to determine the true profitability of products sold and produced internationally.
Multi-country Budgeting: Developed an innovative zero-based budgeting system for utilization by all of the countries in Monsanto Company's Southern-Asia Region.
International Credit Policies: Developed credit policies and procedures for Monsanto Company's Asia Pacific operations. Policies resulted in significant reductions in bad debt losses and days sales outstanding, while simultaneously supporting major expansions of business activities in several countries.
Financial Management Seminar: Presented a paper entitled "Financial Management in a Multi-national Company" at a regional Corporate Finance Conference in Singapore.
U.S. Customs Management: Developed a U.S. Customs management system for Monsanto Company's Electronics Materials Division that reduced import duties by an average of 20%.
Multi-country Divestiture: Managed all financial aspects of the divestiture of two business units of Monsanto Corporation. Divestiture included manufacturing operations in the U.S. and Malaysia.
Russian Manufacturing: Wrote business and financial plans for the reopening of a wood products factory in Russia. Plan was successful in obtaining a $2 million funding commitment from OPIC.
Residential Housing in Russia: Developed preliminary business plan for a major housing development in Russia that would have introduced factory-produced wood-framed housing to that market for the first time. The objective was to relocated 80,000 residents from a city above the Arctic Circle under a program funded by the World Bank.
International Virtual Warehouse: Developed the concept and wrote the business and financial plans for Terra Wood Inc., a virtual warehouse system for the international wood products industry. The virtual warehouse was intended to introduce modern supply-chain concepts to this tradition-bound industry. Successfully raised $800,000 in angel funding.
Russian Subsidiary Operations: As part of establishing one of the first international trading organizations reaching out to the Russian business community immediately after the dissolution of the Soviet Union, organized and registered the first foreign subsidiary company in the Komi Republic of Russia.
Site Study: Participated in a Bechtel Corporation study for XIDEX Microdisk, whose goal was to recommend the location of their first offshore manufacturing site.
Business School in Vietnam: At the request of the Ministry of Science & Technology, developed draft business and financial plans for an online MBA program in Vietnam.
International Newsletter: Developed business and financial plan for the Pacific Basin Business Letter, a monthly news summary focusing on business in Asia.
International Gaming License: Assisted client with preparation, negotiation, and finalization of a gaming license by which client became the regulator of all online gaming activities in the Cagayan Economic Zone in the Philippines.
Business Plan and Distribution Strategy: Assisted client in Costa Rica with preparation of a business plan and distribution strategy for a new bottled water venture. Documents were prepared in both English and Spanish.
International Port Development: Prepared business plan and organized strategic partnerships for a hotel/retail/port development in Mexico.
Cayenne's International Specialists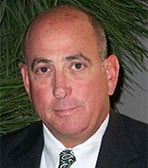 Business plan consultant in Germany
Werner works with new management teams to develop a clear path to achieving their personal objectives for starting the business. By creating an accurate understanding of their market...
Read More
I'd Like to Learn More About International Business Planning
If you'd like an assessment of your needs and a fee estimate, please let us know how to reach you: