Cayenne Consulting expanded to the entrepreneurial hub of "Silicon Alley" in 2005. Our founder, Akira Hirai, has strong ties to the area – after graduating from Harvard College in 1989, he lived in Manhattan for 10 years before moving west during the Dot Com era.
Our New York business plan consultants have worked with scores of startups and emerging ventures, and have deep experience in a wide range of industries including software/Internet/mobile/social, financial services, medical devices, apparel & jewelry, alternative energy and clean tech, telecommunications, restaurants and bars, real estate, and more.
Our business plan consultants in NYC have earned glowing praise from clients:
[The consultant] showed her quick adaptation and the ability to facilitate and assist in defining our product offerings… Calls and emails were returned immediately. The ability to meet our timeline, while demonstrating flexibility with our changing needs is a real testament to your staff… We were thoroughly pleased with all components of this collaborative effort and would be quick to recommend [Cayenne's] services to other entrepreneurs. The highly polished plan allowed us to fast track our financing…
Tony Curlo, CEO, Innovate, Inc.
Our professional business plan consultants in New York offer the following services:
As a service to local entrepreneurs, Cayenne Consulting maintains a directory of resources for entrepreneurs in and around New York City.
Why Choose Cayenne? Nine Great Reasons!
Cayenne's Business Plan Consultants in New York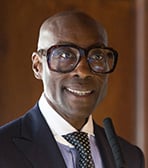 Principal Consultant
New York, NY
DeForrest has over 20 years' experience building businesses and driving strategic innovation in Consumer Product, Financial Services, Healthcare, Higher Education, Media, and Software industries....
Read More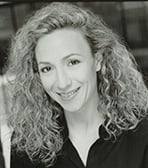 Principal Consultant
New York, NY
Jenifer has been involved in finance, strategy, and marketing in a wide variety of roles and industries for over 15 years. In addition to third-party clients, she developed plans and implemented strategies...
Read More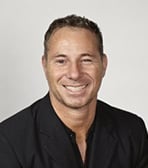 Principal Consultant
New York, NY
Charlie brings 17 years of experience in finance, strategic partnership development, organizational restructuring, real estate development, and business development to Cayenne Consulting. Charlie's experience...
Read More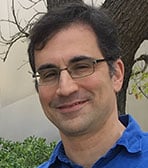 Principal Consultant
Princeton, NJ
George Papaioannou has two decades of experience in developing, analyzing, evaluating and executing upon business models, from an investment as well as an operational perspective. He is one of Cayenne's...
Read More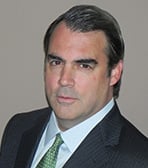 Principal Consultant
New York, NY
With over 20 years of experience as a COO, CFO and board member, Eric has implemented, strengthened and lead the financial and operational functions for companies engaged in investment management, real...
Read More
An excellent team of professionals. They created the structure of our financial model, took care of every detail and relevant information that should be included. Based on their experience they advised us in the best way. Always with the best disposition to help us be successful.
Alviana Zurita
February 15, 2019
Our business plan consultants in New York serve entrepreneurs throughout New York, Connecticut, and New Jersey. Although most projects can be completed over the phone, we often travel to meet with local clients. Our local service area includes Manhattan, Queens, Brooklyn, Bronx, Staten Island, Long Island, Westchester, White Plains, Levittown, Hempstead, Brentwood, New Rochelle, Armonk, Yonkers, Port Chester, Tarrytown, Albany, Stamford, Greenwich, Norwalk, Hartford, Hoboken, Jersey City, Paterson, Morristown, and Paramus.
In addition to our New York business plan consulting team, we have many other business plan consultants distributed worldwide. Depending on your specific circumstances, one of our other team members may be a better fit for your needs. We will do our best to ensure that the business plan consultant responsible for managing your engagement is the person best qualified to serve you.
Contact a Business Plan Consultant in New York City
If you'd like an assessment of your needs and a fee estimate, please let us know how to reach you: