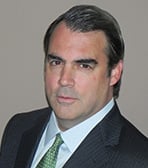 With over 20 years of experience as a COO, CFO, and board member, Eric has implemented, strengthened and led the financial and operational functions for companies engaged in investment management, real estate, business services, consumer products, food production, and hospitality. He possesses a comprehensive knowledge across all corporate finance, accounting, audit, tax, and financial reporting functions. He also has extensive experience in structuring and closing equity, debt, merger, acquisition, and lease transactions.
In the role of entrepreneur, Eric has successfully launched several startups including TechSpace, The Core Club, and Workhouse NYC. He is very experienced at developing business plans and financial models, raising capital from both angels and institutions, recruiting and managing teams as large as 240, and implementing robust financial & accounting systems.
As a consultant, Eric has worked with companies operating in a wide range of industries. He is extremely adept at identifying the key drivers behind a venture's success as well as the potential issues that management must prepare to tackle in order to accomplish its goals. Eric is a member of Cayenne's business turnaround practice.
Eric received an MBA in finance from the Columbia University Graduate School of Business and a Bachelor of Arts in Business Administration from The College of William & Mary.
Contact Eric to Learn More
If you'd like an assessment of your needs and a fee estimate, please let us know how to reach you: