Our valued clients in international markets have provided enthusiastic feedback:
A&L Quarry and Concrete Products Ltd.
Mining
Fishers, IN & Ghana
A&L Quarry and Concrete Products Ltd. has applied for a license to mine stone from a 57 acre property that it owns in the Central Region of Ghana, approximately 50 miles west of the capital city of Accra. The stone deposit has been tested and has been deemed to be a type of granite that is suitable for processing into aggregate to be used in highway construction and for residential and commercial construction projects. In addition, the Company will manufacture finished concrete products such as cement block, roof tiles and other products to be sold into downstream construction markets. Said Albert Ortsin, the Company's owner and CEO, "the Cayenne consultant who assisted with the preparation of our business plan and financial forecast fully embraced our project. He had a clear understanding of both the business opportunity as well as the benefits to the community of the quarry. Further, we appreciated his background in doing business in an emerging economy."

Accra Stroke Hospital Ltd
Specialty Hospital
Accra, Ghana
Mr. John Awuah, General Manager — Stroke & Neurosciences at Queens Hospital, England — will build a specialist tertiary hospital in Accra, Ghana . The Accra Stroke Hospital will have 26 beds and will specialize in the treatment of stroke patients in the Accra-Tema metropolitan area to the highest clinical standards expected of a stroke centre. Cayenne assisted Mr. Awuah with the preparation of two business plans, one including a diagnostics lab and one without, two financial models, and an investor presentation. Said Mr. Awuah, "Many thanks for putting together a fantastic business plan for me. I really appreciate the time and effort that was put into it."
Africa Capital Bank
Commercial Banking
Kinshasa, Democratic Republic of the Congo
Africa Capital Bank is a new banking institution that has been founded to serve customers in the Democratic Republic of the Congo. With a head office in Kinshasa and branch offices in Lubumbashi and Kisangani, Africa Capital Bank will build its success on providing excellent customer service and a unique range of products and services, delivered in a friendly environment through a professional staff that leverages world class technology. The Bank will serve small and medium size domestic and international businesses in the mining, energy and agricultural sectors throughout the DRC. "Developing a business plan for a new bank in a developing country is a very complex undertaking," says Simplice Essou, Chairman of the new bank. "The Cayenne consultants did their homework in terms of market research and regulatory requirements and this effort should result in a well-received document by Central Bank authorities and investors, alike."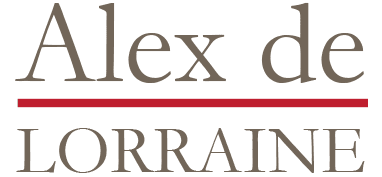 Alex de Lorraine
Hospitality
United Kingdom
Mr. de Lorraine is the sponsor of a real estate investment and development project in the UK that involves turning an English manor into an adventure park for children. The project is being launched in the Essex countryside. Mr. de Lorraine remarked: "I worked with Cayenne on a business plan for the development of an English manor property into an interactive adventure park for children, and was very happy with the results. The plan allowed me to better understand my operating and capital needs."
ALIS Technology
IT Consulting & Software
Chicago, IL & Dubai, UAE
Founded in 2001, ALIS is a top IT service-provider for network infrastructure, software development, cloud services, technology and web culture. ALIS approached Cayenne to assist with the exploration of growth opportunities in the Middle East, specifically a new software platform for the medical tourism industry in the United Arab Emirates. According to CEO, Sheikh Sadiq, "[Our consultant] took the time to understand our business, and develop potential solutions based on his experience in IT and software startups. He developed a pitch deck and financial projections for our investors and strategic partners that clearly expressed the strategic vision of our company."
Allied Soft Limited
Software and IT Services
Lagos, Nigeria
Allied Soft is a technology company focused on people management and business software solutions. Allied Soft became the first Nigerian company to earn product certification with Microsoft thereby gaining the status of an Independent Software Vendor and Gold Certified partner. Rick Tifone, of Cayenne Consulting developed the company's business plan, investor presentation, and financial model for the investor community. "Rick, thanks for a job well done! This has been a most rewarding and informative exercise and I feel better equipped with tools that can help me secure outside investment and analyze my business." said Chuma Ofoche, Managing Director and Chief Executive Officer, Allied Soft Limited.
Angels212
Online Psychiatric Support Service
Tiverton, United Kingdom
Angels212 is a social membership website helping people who have suffered the loss of someone they truly love. Cayenne prepared the business plan and a financial forecast model for this multinational startup. Founder and CEO John Stacey said "Cayenne looked at and refined our business model and explored the potential opportunity in the USA. They also evaluated why the Angels212 solution differed from existing web based solutions and one-to-one counselling."

Artificial Development
High-Performance Computing
Palo Alto, CA & Cochin, India
Artificial Development is creating a bio-realistic whole-brain simulation system (both hardware and software) that will enable both neural research and the development of advanced cognitive applications. Cayenne Consulting developed the company's business plan and financial model for the investor community. "We've been working away for over two years, but with competition looming we needed to go into high gear. Cayenne made our advantages explicit and our positioning clear, and created a plan that speaks to investors." said Marcos Guillen, President and CEO.
Chronus Finance
Consumer Banking & Brokerage
Moscow, Russia & New York, NY
Chronus Finance is a Moscow-based financial brokerage firm focused on the mass consumer market in Russia. Following the financial supermarket business model, Chronus' rich product suite includes mortgages, home equity lines of credit, auto and equipment loans, as well as insurance and investment products. The company asked Cayenne Consulting to prepare a business plan to help it attract new investment."Cayenne led us down the path from start to finish. They helped us crystallize our strategy, and architect a compelling business plan that was well received by investors," commented Eugene Gourevitch, CEO.

Conversion Consultants
Clean Energy
China
Conversion Consultants, LLC is raising institutional funding for a large, highly profitable green energy project in China. Cayenne was engaged to develop the pitch book and financial and funding projections for investors. "For this major project, it was critical to develop polished, compelling presentation materials," said William Minot, Managing Partner of Conversion Consultants. "Cayenne conveyed a thorough understanding of our needs, product, and market, and the work was excellent. We loved our consultant and appreciate the responsiveness we received throughout the engagement."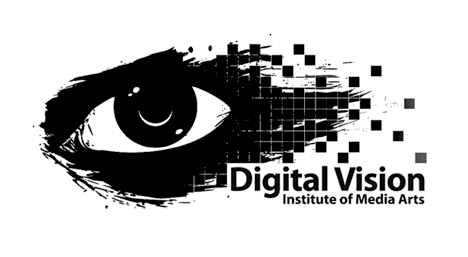 Digital Vision: Institute of Media Arts
New Media Education
Richmond, British Columbia
Digital Vision Institute of Media Arts is a 3D Animation and Digital Effects school. Cayenne Consulting developed their financial projections and business plan to support their banking activities. "Cayenne transformed our initial plan into a powerful tool," said Andrei Stirbu, Managing Director. "One of the things I was most impressed with is their level of financial customization. We have confidence in knowing that our cash flows are tailored to our specific requirements. I will recommend Cayenne to anyone who needs professional consulting."

DigitalGlobal Communications
Telecommunications in Latin America
Kew Gardens, NY
DigitGlobal provides quality communications products to the Hispanic/Latin American community with market differentiation by country. "Cayenne really took the time to understand the business and what we were trying to do, and created a fantastic business plan that was versatile to use for a number of different purposes. Cayenne is the company I'm calling when I need a business consultant," said Omar G. Jorge, Former COO. "Three years after Cayenne completed a brand new, thorough business plan for DigitGlobal, the Board of Directors is still basing key decisions off of it."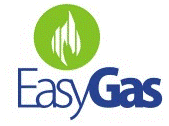 EasyGas
Liquefied Petroleum Gas
Nigeria
Based in Port-Harcourt, Rivers State, Nigeria, EasyGas is a new, specialty LPG bottling and distribution company whose principal mission is to bring 21st century marketing and distribution strategies to the retail/consumer markets of Nigeria and in doing so, become a nationwide consumer and commercial brand that is as recognizable as any brand in the Country. "While we are quite pleased with the documents that Cayenne prepared for us, what really made the difference for EasyGas was the development of our marketing and distribution strategies which Cayenne played a major role in defining," said Fola Adenusi, EasyGas' Operations Manager. "Additionally, Cayenne has made it clear that as we go through our capitalization program, they will be available to us on an as needed basis for advice and counsel.
Elevation Marketing Strategies
Group Purchasing / Discount Shopping Club
Nigeria
Elevation Marketing Strategies, Nigeria Ltd. is an emerging marketing and business development company. Based in Lagos Nigeria, EMS sells memberships to people who want to receive electronic discount coupons from retailers and service providers in Nigeria and in some instances, other countries. Says founder, Niji Adaralegbe, "I had a very strong vision for this company and the professionals at Cayenne really helped me move from the vision to the creation of a real business opportunity." EMS will commence operations in late 2011. Mr. Adaralegbe says that "the market opportunity in Nigeria is really compelling at this time. Great thanks to Cayenne and its people for all the assistance in enabling us to launch this venture."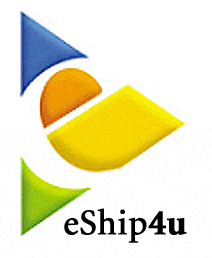 eShip-4u
Logistics / Parcel Delivery Equipment
Israel
eShip's Automatic Delivery Machine (ADM) network is a groundbreaking solution for managing the parcel delivery supply chain in the last mile, translating into increased efficiency and profits for global shipping vendors and greater convenience for their residential customers. Cayenne Consulting prepared eShip's business plan and investor presentation. eShip was acquired by Siemens. "Thanks for the quick response!" said Nir Kinory, COO and Executive Vice President. "You keep breaking your own records!"
InvestUSA
Real Estate Investing
Sydney, Australia & Kansas City, KS
InvestUSA is an Australian Real Estate Investment firm that specializes in helping Australians diversify their investment portfolios with refurbished and rented investment properties in the United States. Cayenne Consulting was hired to help InvestUSA develop a marketing plan, website, and collateral. "Our consultant at Cayenne was able to provide me with the guidance and the correct marketing approach to move my business forward, said Matthew Stubbs, Founder and CEO. "Our consultant was a great communicator completely committed to her clients. I look forward to working with Cayenne again in the future as my business grows and develops."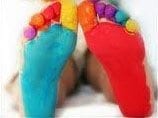 Little Feet
Indoor Play Center
Dhaka, Bangladesh
Little Feet will be a 3,000 square foot indoor play center in Dhaka, Bangladesh. The facility offers supersized inflatables, an indoor playground, a soft area for the 2-3 year olds and for the adults, a comfortable seating area that provides wide views of the play areas as well as TV screens, free Wi-Fi and a cafe that offers all kinds of beverage options as well as Sbarro pizza, fresh fruit, sandwiches and other snacks. Little Feet is the inspiration of Rubya Chowdhury, a Mom who has spent her career in the corporate world and has decided to create something for her own children as well as the community at large. Little Feet will always be friendly, safe and clean. It will be a popular place for families looking for something to do when the weather does not lend itself to outside activities as well as for birthday parties and other fun times. Says Ms. Chowdhury, "one would think that the great distance that separates Bangladesh and the western United States would make working with Cayenne somewhat difficult, but my experience was totally the opposite. Indeed, it was easy to work with our Cayenne consultant and our finished business plan is proof of that." She went on to say that she has already shown the plan to her accountant and that he agrees that it is very effective.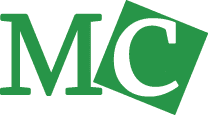 Martenz Capital LLC
IT Services
Czech Republic
Martenz Capital LLC will be an IT services company that specializes in providing customers with direct mail marketing and analytics solutions to help them increase sales and grow their businesses. While Martenz will be a new operating company in the U.S., it is the sister company to Empira One, a business that has successfully provided identical services to customers in Europe from its base in the Czech Republic. Jiri Matzner, an attorney, tech entrepreneur, and university lecturer, will own and manage the business until a U.S. President & CEO is recruited and trained. Mr. Matzner wrote: "the Cayenne consultant who assisted with the development of our business plan quickly grasped the nuances of our business which was helpful in forecasting our revenue model, especially in the early years."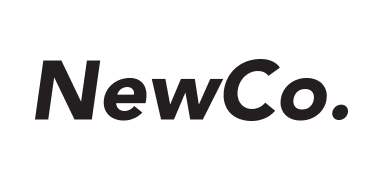 Name Withheld
Construction Chemicals
Saudi Arabia
The client company, a multinational firm that prefers not to be named, wanted to model long-term free cash flows. "Cayenne delivered a very flexible model and quickly changed direction as the project evolved," said the client. "Cayenne delivered excellent results and was very responsive to our needs."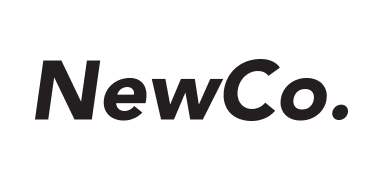 Name Withheld
Private University / Distance Learning
California
This private university wished to expand its distance learning offerings to international markets. Cayenne Consulting was engaged to review the existing plans, perform a market survey, prepare the expansion plan, model the expansion to determine cash flow and initial cash requirements, and prepare a Regents-level presentation. "Cayenne Consulting approached the engagement as if it was their business," said the university's Executive Vice President of Administration and Business. "We were delighted with the business model and impressed with the thoroughness of their research. The final product was as polished and professional as any I have ever seen."
Parlour Group Pte. Ltd.
Hair Removal Salons
Singapore
Parlour Group Pte. Ltd. ("Pink Parlour") is a 6 year old chain of hair removal salons in the Republic of Singapore. Currently there are 5 locations in Singapore with a 6th outlet opening in October 2011. The Company wishes to open an additional 24 locations in Asian capitals over the next 5 years. In addition to hair removal, namely waxing and laser hair removal, Pink Parlour also offers other beauty treatments including spray tanning, manicures and pedicures. Parlour Group also sells and distributes various branded products that are related to its beauty treatments. Says co-owner, Derrick Seeto, "In addition to writing a compelling business plan, the Cayenne people consulted with us on a range of capital markets issues that were critical to our capital raising activities. We are very grateful to have had them on our team and look forward to working with them on an ongoing basis."

patchVantage
Oracle Management Tools
Manila, Philappines
There are hundreds of thousands of Oracle Database implementations and tens of thousands of Oracle Application implementations. Of those thousands at least 38% run 100 or more distinct databases and 10% have more than 1,000; 74% report security, governance, and compliance problems; and 51% report patching difficulties. The Data Base Administrators (DBA) are responsible for all of it. patchVantage has developed a suite of tools that automates most DBA tasks to eliminate human error, schedule jobs, reduce costs, and multiply DBA productivity. patchVantage needed to raise funds for product rollout and retained Cayenne to help develop a business plan. "Cayenne exceeded expectations. Everything they did was over and above." said David McNish, Founder and CEO.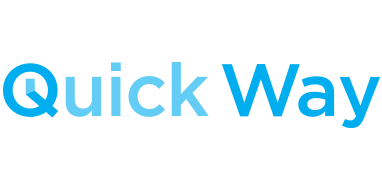 Quick Way
Quick Serve Restaurant
Gurupi, Brazil
Quick Way is a new quick serve restaurant concept that will serve healthy, responsible hamburgers, pizza, fries and shakes in an upscale, clean, comfortable, Wi-Fi connected atmosphere. The Company's target customers will be children, teens and their parents. The restaurant will feature a natural, fresh, environmentally sustainable menu. This business plan is dedicated to the Company's launch store in Brazil. After the first location is operational and profitable, additional restaurants may be opened in other locations in Brasilia and other cities in Brazil. Said Marcelo Vitorino, the company's founder and CEO, "we appreciated the opportunity to work with the Cayenne consultant in developing the business plan. He really helped me take the vision from a great idea to a real restaurant concept that will work in my country." Equally important, "I had a great time writing the plan with you," he said.
Sustenir Agriculture
Controlled Environment Agriculture
Singapore
Sustenir Agriculture is in the business of growing the safest, highest quality non-native vegetables in its patented 3D Farming Technology targeting the metropolitan markets of Asia and South East Asia. The Company's flagship operation in Singapore has repeatedly demonstrated superior crop quality and harvest yields exceeding as much as 118% per square meter over traditional vertical farms. The technology and comprehensive farming methodology more than doubles the production of ultra-healthy, clean vegetables that are free of pesticides, pollutants, and dirt—365 days a year. Mr. Lavoo, Finance & Administration Co-Founder, said: "I needed top tier consulting to help us with forecast analysis and governance documentation and couldn't be more impressed at the level of sophistication and strategic insight I received from Cayenne Consulting."
Synergy EB5
EB5 Regional Center for Real Estate
San Francisco, CA
Synergy EB5 is an EB5 Regional Center approved by the U.S. Citizenship and Immigration Service. Through collaboration with the best immigration lawyers, Synergy EB5 offers investment opportunities to international investors which also have the potential to quality them for a U.S. EB5 Visa. Cayenne Consulting prepared a business plan for the firm. "Cayenne's work was excellent," said Simon Jung, President & CEO. "Our business plan was well-crafted and visually compelling. We all appreciate the hard work you put into it. Thank you again for your great work."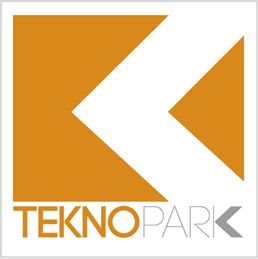 Teknopark US
IT Product Wholesale Distribution
Miami, FL
Teknopark US is a wholesale distributor of technology products primarily in Latin America and Caribbean markets. The Company was formed in September 2012 and began operations in June 2013. Operations began with two employees and have grown to 6 full-time staff, all located in its Miami office and warehouse. While Teknopark inventories and sells a range of products, it specializes in the distribution of mobile phones and smart phones manufactured by companies such as Samsung, HTC, Blackberry, Motorola, Nokia, Sony Ericsson, and LG. Demian Esquivel, the company's founder and CEO, said "we needed a business plan that fully complied with the requirements of the U.S. Immigration Authorities and the Cayenne consultant had a great deal of experience in preparing business plans for E-2 visas."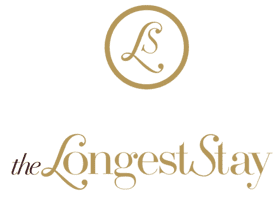 The Longest Stay
Luxury Home Furnishings
London, England
The Longest Stay (TLS) sells luxury home furnishings to affluent consumers. Products are sold through an online store and an online home decor magazine. Sherry Roberts, CEO and founder said: "Having worked with several consultants and slightly frustrated, it was not until I met Cayenne Consulting did I have the results I needed. Their experienced consultant met beyond my expectations in her overall knowledge of the industry and specifically pulling solid arguments together with accurate financial projections. I would highly recommend Cayenne to anyone who wants a business plan that is investor solid."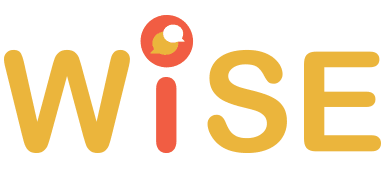 WISE
PreK-12 International Baccalaureate School
Los Angeles, CA
A group of entrepreneurs who have a vision of future international career requirements and effective education plan to start a school in Los Angeles. The school will begin with a few early grades and grow to a full Pre K – 12 program. They will use the International Baccalaureate Curriculum at all grade levels. The school will take a humanistic approach to each student. They engaged Cayenne to develop a business plan. "We developed the plan in phases; first the market research, then the financial feasibility, and finally the written plan. Even at a distance of 8,000 Kilometers, coordination and communication with Cayenne was easy and effective." said Livio Nani, Co-Founder.
Xautomata Technologies, Inc.
System and device management and fault prediction
Klagenfurt, Austria
Xautomata has developed Sherlogic, a software system that eliminates failure from any number of internet-connected devices and machines. While their customers conduct their day-to-day business, before they would even recognize that a fault is likely to happen, Sherlogic analyzes data from the agents monitoring the devices, predicts the fault, and then implements the solution. Sherlogic is the game changer required to ensure the success of the "Internet of Things". "We have many years in the software business, but we learned more from Cayenne. Their writing was clear and precise and we were astonished by how well the first draft captured our business. Cayenne is a pleasure to work with." Said Giovanni Esmanech, Founder & CEO.