Cayenne Consulting is a leading management consulting firm specializing in business planning. Most of our Utah-based clients are preparing to raise capital and utilize our services to effectively communicate, in a professional way, a compelling investment opportunity. We also prepare business plans that clients submit as part of commercial loan applications as well as for immigrant visa applications. Some clients simply need help in developing a capital formation strategy, while others have tasked us with the preparation of an investor presentation.
Our clients in Utah tend to be very entrepreneurial, ambitious, and innovative. We have worked with clients on a wide range of projects from e-commerce websites and consumer products innovations, to real estate development, mining, and energy related initiatives. Entrepreneurs in Utah are fortunate to have access to organizations that can help them move toward the achievement of their goals such as NorthFront Entrepreneurial Alliance, Launch Up, Mountain West Capital Network, and USTAR. We are proud to serve as a local Utah-based resource for startups and entrepreneurs of all stages.
Many entrepreneurs come to us after they have tried to develop their own business plan, or have purchased software products that are supposed to result in an effective business plan but instead resulted in disappointment and wasted time. The one thing that Utahans have come to realize is that for young business ventures, their business plans are a very effective way to make a great first impression. For that reason alone, an entrepreneur's business plan must be as professional as the organization it represents.
Our consulting services for entrepreneurs include:
Our business plan consultant in Salt Lake City has earned glowing praise from clients:
Very professional in every way. Over the phone or via email, [they] were always informative and helpful. I need them to help me through this, and they never let me down, always just a phone call away. I can't say enough about the good experience I had working with Cayenne, we will be doing more work together in the future.
Chris Couch, CEO, Couch Global Holdings
Why Choose Cayenne? Nine Great Reasons!

Get Investors To Notice
Most entrepreneurs can't get investors to
return their calls. A majority of our clients secure meetings with potential funders. Our team's efforts have contributed to over $4.3 billion in financing!

Get it Right the First Time
Funding is a binary event: either you succeed or you fail. If you fail, most investors won't give you a second chance. Learn about the pros and cons of various approaches to developing business plans.

No Salespeople
Deal directly with your senior business plan consultant from Day One – not a commissioned salesperson who will hand you off to a junior writer. Personal relationships matter, and you need to know exactly who you're dealing with.

Fully Customized
Some business plan writers charge extremely low fees because they have a cookie-cutter, assembly-line approach. You get what you pay for. We work from scratch to represent your unique vision, not somebody else's.

Avoid Costly Mistakes
We know what works, and, more importantly, what doesn't. A single mistake can get render your plan unfundable. We wrote the original and often-cited article on Why Business Plans Don't Get Funded.

Work With True Experts
We've walked in your shoes and we understand what you're going through. Many of us have advanced degrees from institutions like Harvard, Wharton, Berkeley, Cornell, Columbia, Stanford, and Chicago.

Save Money - Really!
We're not cheap, but about half of our clients came to us after a business plan prepared by a less qualified business plan consultant did not work out. Why not get it right the first time and save money?

Develop a Winning Strategy
Most so-called "business plan consultants" take whatever you tell them and type it into software. We go much deeper and help develop a viable strategy for success, which we then express in a compelling business plan.

Ongoing Support
We don't stop when the business plan is complete. We have a talented team ready to help you implement it as well, either on a retained basis as interim members of your founding team or on a project basis, as needed.
Cayenne's Business Plan Consultant in Salt Lake City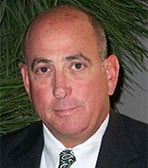 Principal Consultant
Phoenix, AZ | Deer Valley, UT
Jimmy's background includes over 40 years in international, commercial, and investment banking, and nearly a decade as the principal shareholder and CEO of a rapidly growing manufacturing and distribution...
Read More
Cayenne Consulting maintains a local presence in Deer Valley during the summer season. When we are local, we are happy to meet in person in Park City, Salt Lake City, Orem, Provo, Ogden, and surrounding communities at your office or at another mutually convenient location. Other times of the year, we work with Utah clients over the telephone and email.
In addition to our Salt Lake City based business plan consultant, we have many other business plan consultants distributed worldwide. When you contact us, we will determine which of our consultants is best suited to serve your needs.
Contact a Business Plan Consultant in the Salt Lake City Area
If you'd like an assessment of your needs and a fee estimate, please let us know how to reach you: