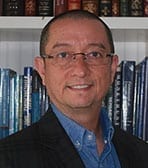 My name is Akira Hirai, and I'm the founder of Cayenne Consulting. Previously, I've worked as a management consultant, investment banker, technologist, and Silicon Valley entrepreneur.
I started Cayenne Consulting in March 2001 because venture capitalists kept telling me that the business plans and financial forecasts I had prepared for my own companies were among the best they had seen.
Our mission, simply stated, is: "To help entrepreneurs get their act together before they solicit investors."
The process of getting ready to approach investors can be many things: tedious, exciting, terrifying, educational. But most of all, it's distracting. Sure, raising money is important, but it's even more important for you to focus on building your company: your team, your products and services, your customer base (you know, the people who actually pay you for what you do).
Raising capital can eat up the better part of a year of your life. Even rockstar entrepreneur Scott Cook was rejected by 39 venture capitalists when he tried to raise money for Intuit. Things worked out well for Scott in the end. But most entrepreneurs can't afford to take their focus away from their company for that long.
That's where we come in. We can act as an objective partner who can save you a ton of time, helping with things like strategy development, market research and analysis, competitor research and analysis, business plan preparation, financial analysis and forecasting, presentation materials, and developing a capital formation strategy. We can't actually contact investors on your behalf because that activity is highly regulated (see Beware of Finders), but we can help with just about everything else.
This frees you up to focus on building something that investors might actually be interested in: a company in a large market with a compelling value proposition, strong competitive advantages, excellent growth potential, and a team that can make it happen.
All of our talented consultants have distinguished themselves in their careers. Most have hands-on entrepreneurial experience and advanced degrees from top schools. Our team is located across the nation and have industry expertise in many high-growth markets, including green technologies, life science, software, Internet, telecommunications, and financial services.
We also have an extensive network of affiliates and advisors specializing in marketing, business development, accounting, corporate law, intellectual property, and many other fields. When appropriate, we can refer you to the people you need to fill the gaps in your business.
We look forward to getting to know you and to helping you take your company to new heights!
Best regards,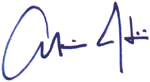 Akira Hirai, Founder & CEO
Cayenne Consulting, LLC