Our valued clients in the consumer products & services sectors have provided enthusiastic feedback:

Almighty Sports
Athletic Apparel
Agawam, MA
Almighty Sports is an apparel company that sells athletic sportswear to men, women and children. Cayenne Consulting was hired to develop their business plan and financial model. Larry Garlington, President of Almighty Sports, wrote "I am extremely pleased with the business plan and financial model and I appreciated the consultant's patience throughout the process. The value of the advice alone makes everything worthwhile."
Bella Hair Studios
Beauty Salon
Elizabeth, NJ
Bella Hair Studios is a new beauty salon that will provide the ultimate salon experience. In addition to providing cuts, styling, color, and other hair related services and treatments, the salon will sell jewelry, handbags, and other accessories. Bella's owners and staff are inspired to make each and every client feel their best on the inside as well as on the outside. Madie Nash, the salon's founder and owner said, "My husband and I went into this project with a very clear vision. We knew where we wanted to end up. Thankfully, Cayenne's professionals enabled us to communicate how we would execute our vision through our business plan. We are very excited about our prospects."

BIDWELL
Apparel and Home Décor
Los Angeles, CA
BIDWELL designs and sells elegantly produced consumer products incorporating the iconic photographic images of Charlie Bidwell. Products include photographic prints, greeting cards, apparel, decorative pillows, coasters and drink trays. Cayenne Consulting prepared a business plan and financial model for use in the Company's fundraising efforts. BIDWELL's CEO, Charlie Bidwell, commented on his experience with Cayenne stating that they are "an efficient and effective service provider of business plans and strategies."
Bikini Thief
Online Apparel Retail
New York, NY
Bikini Thief is an e-commerce site that sells swimwear and swim accessories to young women. Cayenne Consulting was hired to develop their business plan and financial model. According to Greg Taddeo, President of Bikini Thief, "We at Bikini Thief like to pride ourselves on providing clients with both a great product and exemplary customer service. After working with Cayenne Consulting, I can wholeheartily recommend their services and skills. From start to finish [the consultant] engaged us to create a multifaceted and professional presentation, worthy of the savviest of Wall Street firms."

Blended Estates
Wine Wholesaler
Boca Raton, FL
Blended Estates is a wine wholesaler focused on creating a branded line of wines targeting sophisticated consumers. Cayenne Consulting prepared a robust five-year financial forecast for the company. When asked how Cayenne compared to other business plan consultants that he previously worked with, Keith Glickman, the Company's founder and CEO stated, "Cayenne was superior by far." He went on to state "It was great seeing examples of the deliverables before the project started so expectations were set from the beginning. Our consultant was very efficient and easy to work with. Went above and beyond every step of the way!"

BloomBoss
Hydroponic/Cannabis Products, Grow Lights
Framingham, MA
BloomBoss, LLC offers everything that indoor gardeners need to optimize their growing environment and maximize yield and output throughout the entire growth lifecycle. The product line includes "intelligent" LED grow lights, consumables, remote monitoring and security devices, and complete grow kits. "Cayenne offered invaluable strategic advice and direction for developing a compelling business plan and financial model that will increase the likelihood of obtaining investor financing," said Chuck Siegel, CEO. "The entire business planning process gave me the opportunity to evaluate and refine my business model, which will help ensure success over the long term."
BookAGolfPro.com
Golf Instruction Sales
Tempe, AZ
BookAGolfPro.com, Inc. is in the business of selling golf lessons and other golf instructional services online. Thanks to BookAGolfPro's unique scheduling software, golf professionals are able to post available times and rates and golf students are able to make intelligent choices as to whom to choose among thousands of professionals. This system dramatically eliminates inefficiencies in the way golf lessons are currently booked. The BAGP website is fully developed and ready to go live. BookAGolfPro.com will be a "one-stop shop" for instruction-seeking golfers, delivering golf instructional services in a more efficient, cost-effective manner than ever before seen. Says Noah Frochtzwajg, BAGP founder, President & CEO, "LOVED the passion that Cayenne brought to the project. You can tell that they really care and that they want to get everything perfect no matter what it takes. That attitude is contagious and makes them a firm who people truly enjoy working with."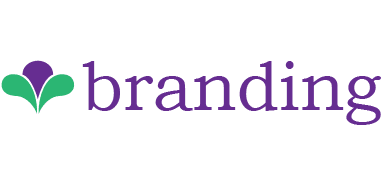 Branding
Death Care Co-op Services
Scottsdale, AZ
Branding is a co-op that services funeral homes, crematoriums, and cemeteries in the U.S. Death care facilities can purchase anything from caskets to tombstones, supplies to religious paraphernalia, insurance to merchant accounts, car rentals to tractor equipment, invitations to flowers. The Company will offer a first to market advantage for the industry, as there is no known co-op operating in the funeral home industry. "I am very pleased with my consultant," said Mr. Roberts, Founder of Branding. "Cayenne Consulting provided top notch insight. The firm is a valuable addition to the Company's strategic vision."

C1St Auto
Auto Sales
Huntington Beach, CA
C1ST Auto an online portal for buying and selling cars with a no haggling, no pressure system that revolutionizes the way cars are bought and sold today. C1st Auto finds the car our customers want or consigns their cars for sale, and then allows them to complete the deal at our dealership in literally 30 minutes with complete fee transparency. Vaughn Sigmond, founder and CEO, said: "The business is launched and even though we are in the early stages we are thriving, and I owe a big part of that to [our Cayenne consultant]. Her understanding and guidance from idea through planning to implementation proved to be quite valuable and insightful. She was a real joy to work with. She did what she committed to doing on time and exactly how I needed it done. I would recommend her to anyone needing business planning advice."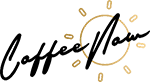 CoffeeNow
Retail
Yakima, WA
CoffeeNow is a unique delivery concept. CoffeeNow's scheduled vans enable consumers to get a variety of beverages delivered without any noticeable fee, or loss of time or productivity, and can fit into employer schedules. "Cayenne went far above and beyond our expectations. You get far more than what you pay for their services," said CoffeeNow CEO Jordan West. "Cayenne was able to bring new ideas to the table and was a very big part of our team." CoffeeNow President Kaleb Schrank said, "Working with Cayenne has truly been an exceptional experience. They were able to take our vision, and turn it into a masterpiece of a business plan. Every bank, investor, and accountant we have showed our plan to have all made the comment that 'this is one of the best business plans we have seen.'"

Comfort Pro
HVAC Services
Chattanooga, TN
Based in metropolitan Chattanooga, TN, ComfortPro will be a full-service HVAC contracting firm specializing in single family and small commercial repair, maintenance, and installation services. Quality, innovation, creativity, technical excellence, and meeting customers' needs will guide ComfortPro as it becomes a leading member of the business community in Chattanooga. Says Jeff Cass, ComfortPro's owner, "my Cayenne consultant really helped me re-write our company's business plan so that it would be a highly professional presentation. I am very proud of it."
Compass Chauffers
Private Chauffeurs for Individuals and Businesses
Boston, MA
Compass Chauffeurs provides premium chauffeurs for its clients that can be hired hourly or through a monthly or annual membership. The Company uses only Jaguar XJL's and Range Rovers, and the workforce includes former servicemen and women from the United States Armed Forces. Cayenne Consulting developed the Company's business plan and financial model. According to Loubens Bruno, CEO of Compass Chauffeurs, "Working with Cayenne was extremely valuable and has helped us to develop a compelling package for prospective investors. Through the process, we were able to develop a comprehensive five-year plan for the company and it was a pleasure working with the Company."

Consumer Health Brands
Nutritional Supplement
Morgan Hill, CA
Consumer Health Brands has developed an effective and healthy solution to the discomfort experienced when socially consuming alcohol. DEFY® is their unique powdered formulation that is sold in single use, on-the-go packets. It contains a powder mix of electrolytes, B-vitamins and amino acids that help to: A) enhance alcohol metabolism by increasing glutathione levels to support the body's natural process of breaking down acetaldehyde, a toxic by-product of alcohol metabolism, B) rehydrate the body due to alcohol-related dehydration, and C) replenish lost vitamins and minerals to help next-day mental alertness. DEFY® is the result of work by the founder, Chris Fenton, who has invested 11 years of product research plus four years of market study and testing to arrive at the current formula. Chris offered his view of Cayenne's work as follows: "Before I got Cayenne involved, I had a complete grasp of the product and good knowledge of the market but Cayenne's ability to step back and see the broader perspective was invaluable in explaining our story. They more than fulfilled my expectations."

Creatrix Solutions
Healthcare Devices
Kennewick, WA
Creatrix Solutions offers a wide range of products and services designed to dramatically improve the health of consumers. These include the proprietary ion plasma air purifier Breathe Safe®, water ozonators, mobile near-infrared saunas, and other products guided by personalized testing. "Cayenne Consulting did an excellent job on my business plan," said Creatrix founder Eileen Durfee. "I can't say enough about the beneficial advice I have received from working Cayenne Consulting. I am becoming more successful because of their consulting services. Highly recommended!"
District Spirits
Liquor Store
Washington, DC
District Spirits is a modern liquor store that offers a wide variety of alcoholic and non-alcoholic products available for purchase at its retail location and through online ordering and delivery. District Spirits' mission is simple: to make the purchase of liquor, wine and beer (plus other products) more available, more convenient, and more affordable. "I really appreciate the effort that Cayenne put into this project," said Peyton Sherwood, District Spirits' founder and owner. "I can truthfully say that the Cayenne consultants helped me achieve my goals for a unique, customer focused retail business."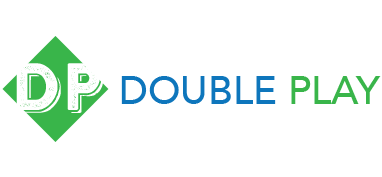 Double Play, LLC
Indoor Sports Training Facility
Tucson, AZ
Double Play is an indoor training complex for baseball and softball athletes in the hot climates of the Southwest. It will be located near the heart of Tucson, Arizona. DP will offer four primary categories of softball and baseball training: batting lanes, bullpens, live batting cages, and an indoor infield. Everything that is offered at DP is of highest quality and caliber, from the turf to the automatic pitching machines that can pitch up to 90 mph. "I received a high-class business plan and financial forecast that clearly articulates the Company's vision. This was an incredible learning experience and I am delighted to recommend Cayenne to anyone needing consulting services," said Mr. Walrath, the Founder & General Manager.
Elevation Marketing Strategies
Group Purchasing / Discount Shopping Club
Nigeria
Elevation Marketing Strategies, Nigeria Ltd. is an emerging marketing and business development company. Based in Lagos Nigeria, EMS sells memberships to people who want to receive electronic discount coupons from retailers and service providers in Nigeria and in some instances, other countries. Says founder, Niji Adaralegbe, "I had a very strong vision for this company and the professionals at Cayenne really helped me move from the vision to the creation of a real business opportunity." EMS will commence operations in late 2011. Mr. Adaralegbe says that "the market opportunity in Nigeria is really compelling at this time. Great thanks to Cayenne and its people for all the assistance in enabling us to launch this venture."

Envirofit
Fitness
Philadelphia, PA
Envirofit is the Philadelphia region's first boutique fitness studio that focuses on eco-fitness using equipment that sends energy back to the power grid. By harnessing the byproduct of cardio fitness, Envirofit uniquely delivers a solution that improves the environment while promoting health through fitness. The Envirofit founder wrote about the experience: "Cayenne was unbelievably patient and very good about communicating. I appreciated their honesty and opinions. They make the process very simple and genuinely care about the quality of service they provide. The communication was consistent, and their suggestions were very helpful. They were easy to work with."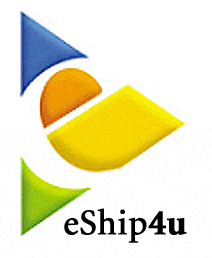 eShip-4u
Logistics / Parcel Delivery Equipment
Israel
eShip's Automatic Delivery Machine (ADM) network is a groundbreaking solution for managing the parcel delivery supply chain in the last mile, translating into increased efficiency and profits for global shipping vendors and greater convenience for their residential customers. Cayenne Consulting prepared eShip's business plan and investor presentation. eShip was acquired by Siemens. "Thanks for the quick response!" said Nir Kinory, COO and Executive Vice President. "You keep breaking your own records!"

Furniture Nation
Furniture Retailer
North Richland Hills, TX
Furniture Nation is an independent home furniture retailer, serving the Dallas-Fort Worth Metroplex from its expansive showroom in North Richland Hills, Texas. They are family owned and family managed with family values. Cayenne Consulting prepared the firm's feasibility study, business plan, financial forecast, and pitch deck. "Working with Cayenne met and exceeded all our expectations," said Zed Pirbhai, CEO. He specifically appreciated "the personal one-on-one conversations to understand the concept and what we were trying to accomplish."

Glacier Ice Towel
Medical & Consumer Products
Ponte Vedra Beach, FL
Glacier Ice Towel is a medical products company with a revolutionary technology for delivering patient cooling solutions that meet the needs of a diverse group of customers in the medical marketplace. Applications for Glacier Ice towel include emergency medicine, oncology, therapeutics, and more. Beyond the medical market, the company also targets specialty consumer markets at retail and special events. "I can't say enough about working with Cayenne," said Tracy Henning, CEO. "The consultant made me feel like I was top priority, knowing my situation, and delivered an incredible plan in an extraordinarily short period of time. I have received incredibly positive feedback from potential investors, based on the work he did. He is someone I hope to work with again in the future."

GoCar Franchise Services, Inc.
Satellite-Guided Tours
San Francisco, CA
GoCar is a pioneer of the satellite-guided tourism industry. In addition to deploying the first-ever GPS Storytelling Car, the company is building a GPS Tour Network which will provide a new way of entertaining and educating travelers, by having available tours in many themes and multiple languages. Cayenne Consulting developed their business plan and financial model. Writes Alasdair Clements, GoCar's CFO, "Our business has many elements from software, tour content, and interesting vehicles, all mixed together to deliver a compelling tour experience. Our Cayenne consultant was able to focus us on the storyboard and flow of our business plan, and distill the many sophisticated aspects of our business into a simple yet compelling presentation. The discipline in the financial modelling was especially helpful. We have deployed the presentation to very good effect in a variety of investor settings."
Gtiii Holdings
Wholesale Alcohol and Food Distribution
North Aurora, IL
Gtiii Holdings is a company designed and built to execute a series of strategic acquisitions in the food, beverage and distribution marketplace. Management further designed a shared services component to free up the incremental value created by integrating backend processes across acquisitions. "Cayenne Consulting was there at the very beginning meeting face-to-face to get the concept out of my head and onto paper," said Gene McEnery, Founder of Gtiii. "We worked together for nearly a year to create the very best roadshow in the industry targeting top family offices and investment bankers. Not only did the Principal Consultant add professional value to the process, but also became a trusted and respected team member."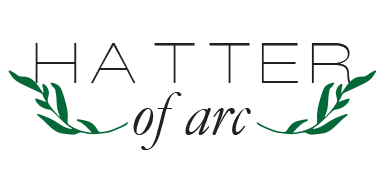 Hatter of Arc
Natural Skin Care Products
Copperas Cove, TX
Hatter of Arc is a developer of organic, all-natural skin care and skin cleaning products for niche athletic and outdoorsman markets. "I have truly enjoyed working with Cayenne Consulting. The consultant made the business planning process fun and encouraged participation during the creation of the financial forecast. I recommend Cayenne to anyone who wants a highest quality consultant," said Brittany Davis, CEO and Founder.
Health Emporium
Fitness Products
Orlando, FL & São Paulo, Brazil
Health Emporium USA LLC will be an exporter of wellness and fitness related products that are manufactured by American companies and sold in Brazil and other Latin American countries. The benefits of this undertaking to the American economy are numerous. There are also benefits to the Brazilian wellness and fitness industry and to Brazilians who have an interest in fitness and health. Julio Cezar Neves, the company's CEO said that "the Cayenne consultant that developed our business plan and financial model played a critical role in refining our business model and communicating the model through the business plan. I believe that we now have an executable and sustainable model that will serve us and our customers well."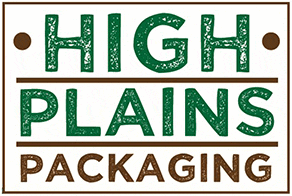 High Plains Packaging, LLC
Child Resistant Packaging for the Marijuana Industry
Southlake, TX
High Plains Packaging brings high quality packaging to the marijuana industry. The packaging features Child Resistant Closures, ability to do unique, aesthetically pleasing packaging and labeling to build brand identity, a high level of product protection and preservation, and a variety of shapes and sizes. The founders are packaging experts, each with their own existing successful packaging business, specializing in other markets. "We retained Cayenne to prepare a business plan to tell our story to our prospective investors. Cayenne was a pleasure to work with and they were right there whenever we had a question," said Stan Bullington and Mitch Whitefield, the co-founders.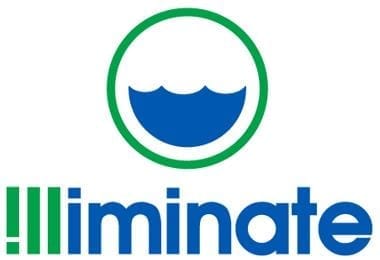 Illiminate
Detoxification & Cleansing Clinic
West Hollywood, CA
Illiminate will be a new internal health facility located in West Hollywood, California that will serve customers who believe in cleansing their bodies through detoxification. Simply stated, detoxification is the removal of toxins from the body. Many people think that toxins in the body can be the cause or one of the causes of a long list of chronic illnesses from sleeplessness to arthritis to cancer. The owners of Illiminate, Jessica Schappell and Braedon Young have completed their training and are now ready to open their first facility. "The Cayenne consultant who assisted us with the business plan and financial model not only helped us communicate our facility's business opportunity, they also helped us create a road map for our success," said Jessica Schappell, the new enterprise's CEO. "We are now much more confident in our ability to proceed."

JIB Productions
Journals & Diaries
Mayer, AZ
JIB Productions is an online retailer of journals which are purchased by customers who enjoy journaling or keeping a journal or diary. They also offer "how to" books and online training classes. Their CEO, Tonya Schulte commented: "While our partners felt we had strong skills for making our business grow, what we needed was clear direction and that is where Cayenne Consulting came in. We now have a good firm foundation from which to build."

Jumpin' Junction
Children's Entertainment
Richmond, VA
Based in metropolitan Richmond, VA, Jumpin' Junction will be a popular children's indoor recreational and entertainment facility that will feature inflatable play equipment including a bounce house, slide and obstacle course as well as a soft play area for the younger customers who might not be ready for the rigors of the inflatable areas of the facility. Jumpin' Junction is the inspiration of a Dad who has spent his career in the service of his Country and has decided to create something for his own 5 year old as well as the community at large. "I like the timely response from the Cayenne consultant" said Stephen Simmonds, CEO. "He cared about what I had to say and was interested in my ideas. Cayenne is where you want to start if you want to properly plan for a successful business."

Khanh & Khue LLC
Niche E-Commerce
Ellenwood, GA
Khanh & Khue LLC, doing business as Discounts Vietnam is a new e-commerce retailer that is being created exclusively for the Vietnamese market. The website will give merchant/advertisers the opportunity to offer thousands of products and services to local consumers who are starved for a Vietnamese language "Amazon.com – like" shopping experience. The website will distinguish itself in a number of ways, the most important of which is that only merchant/advertisers willing and eager to sell their products and services at deep discounts will participate on the site. "Cayenne's consultants had no trouble in understanding the plan I had in mind. Thus, they were able to ask the right questions and contribute their ideas and opinions to improve my plan" said Danny Nguyen, the company's founder and CEO. Mr. Nguyen went on the say, "I think Cayenne has found the right combination for their success-a great service at a fair price. Beside a professional business plan, I valued most the opinions and the perspectives of the experienced consultants who helped me improve my plan."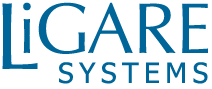 Ligare Systems
Residential Climate Control Systems
Oakland, CA
Ligare develops and markets residential environmental control systems offering centralized control of zoned HVAC, security, irrigation, lighting, entertainment, and other systems. Cayenne Consulting prepared Ligare's business plan, financial forecast, and investor presentation. "We were amazed by how little effort was required on our part to have Cayenne prepare these materials. We exchanged a few phone calls and e-mails, and they handled the rest. The results were clear, professional, and persuasive, and the investors and advisors who have seen the materials loved them," said Lisa Kenney, Vice President of Sales and Marketing. "They know what investors want, and they delivered."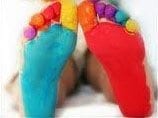 Little Feet
Indoor Play Center
Dhaka, Bangladesh
Little Feet will be a 3,000 square foot indoor play center in Dhaka, Bangladesh. The facility offers supersized inflatables, an indoor playground, a soft area for the 2-3 year olds and for the adults, a comfortable seating area that provides wide views of the play areas as well as TV screens, free Wi-Fi and a cafe that offers all kinds of beverage options as well as Sbarro pizza, fresh fruit, sandwiches and other snacks. Little Feet is the inspiration of Rubya Chowdhury, a Mom who has spent her career in the corporate world and has decided to create something for her own children as well as the community at large. Little Feet will always be friendly, safe and clean. It will be a popular place for families looking for something to do when the weather does not lend itself to outside activities as well as for birthday parties and other fun times. Says Ms. Chowdhury, "one would think that the great distance that separates Bangladesh and the western United States would make working with Cayenne somewhat difficult, but my experience was totally the opposite. Indeed, it was easy to work with our Cayenne consultant and our finished business plan is proof of that." She went on to say that she has already shown the plan to her accountant and that he agrees that it is very effective.

Monaco Entertainment Solutions
Home Entertainment & Automation Systems
Newport Beach, CA
Monaco Audio Video & Automation Specialist is the vision of Larry Weiss, an engineer who has been in the audio/video business for his entire business career. Monaco will be a chain of mid to high end stores that feature the integrated home electronics lifestyle and entertainment systems designed for the utmost in operational simplicity and the state-of-the-art in smart home automation. Mr. Weiss worked diligently with the Cayenne team to develop a business plan and related documents that really expressed his vision. He was particularly appreciative of the post-engagement service that was provided by Cayenne as changes were requested after the engagement was concluded. Said Mr. Weiss, "from the first day forward, the Cayenne consultants have been very responsive and serious about responding to my needs."
Moringo Organics
Nutraceuticals
Franklin, TN
Moringo Organics caters to the need for high quality and specially formulated health products. Moringa Oleifera is a cornerstone for building a healthier lifestyle and it is charged with the strongest natural antioxidants available enhanced with vitamins, amino acids, and trace minerals to boost overall energy levels, substantially supplement daily nutritional needs, and boost the body's immune system. "It was great working with Cayenne on our plan. The consultant was very easy to talk to and I had to do little to no work for him to provide us with a Class A plan," said CEO James Corriveau. "My experience with Cayenne more the exceeded my expectations. I have tried in the past putting a business plan together and with lots of hours put into doing it still don't even come close to what Cayenne was able to do for us."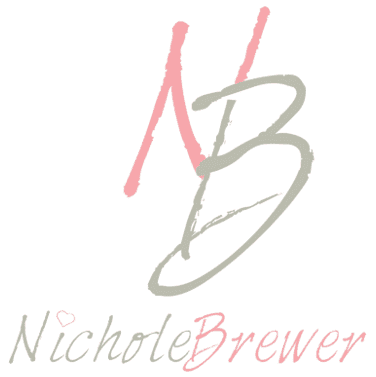 NB Shoes
Specialty High Fashion Women's Shoes
Tampa, FL
NB Shoes is an online shoe store specializing in high fashion, high heel shoes for tall women. This is an underserved market, especially by brick and mortar retailors. The shoes are designed by NB Shoes and manufactured by a contract manufacturer specializing in high end shoes, small lot sizes, and short lead times. As a result, NB Shoes will be able to serve this niche market with an evolving product line that will stay on fashion's leading edge. "I already had a business plan and I just wanted a plan makeover. What I got was a business model makeover," said Nichole Brewer, Founder. "I recommend taking your plan to Cayenne before you take it to an investor or a bank."

NITELITE Sports
Novelty Goods
Wolfeboro Falls, NH
NITELITE Sports develops and markets innovative golf and sports related products to a wide group of customers, ranging from Fortune 500 businesses to individual consumers. The inventor, founder, and President Corky Newcomb said "Cayenne produced a top-grade business plan and investor oriented materials for us. Without their help, I wouldn't have been able to reach and attract the attention of all of the investors currently exploring investment opportunities with NITELITE Sports. It's been a very rewarding process."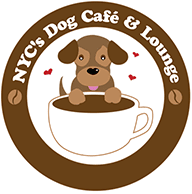 NYC's Dog Café & Lounge, LLC
Coffee Shop
New York, NY
NYC's Dog Café & Lounge is a café lounge for dog lovers. This establishment will serve coffee, tea, as well as smoothies while providing free Wi-Fi. What sets this particular coffee lounge apart from the rest is that customers will pay an admission fee to play and lounge around with a variety of adoptable shelter dogs. It is a safe, relaxing environment where dog lovers can derive all of the benefits that come with interacting with dogs, without the responsibility or commitment of owning one; however customers will have the option of purchasing dog treats they can give to the dogs throughout their visit. This café is ideal for dog lovers who enjoy fully interacting and lounging around with canines. The Company hired Cayenne Consulting to develop the business plan and financial forecast. The Company's founder wrote, "You are the best! Thank you for all your help and effort. I will work with you again the next time I am in need of your services."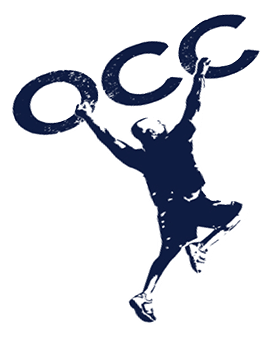 Obstacle Course Central, LLC
Ninja Warrior Obstacle Course
Woodinville, CA
Obstacle Course Central is developing an indoor training facility for ninja warriors and their fans. Cayenne Consulting developed OCC's business plan and financial forecast. "Thanks for all the hard work and revisions with the plan and the numbers! I feel much more confident both for myself and from a fundraising standpoint. Interesting how it's such a subtle shift but an important one when you realize your thinking has shifted from 'I'm going out and asking people for money' to 'I'm giving people an opportunity to invest,'" said President and founder Joel Lenox. "I'm sure you can appreciate the confidence it provides; the attitude it conveys is very empowering. Nothing is guaranteed of course and there's still a tremendous amount of work to be done but at least I feel like we've created a very solid foundation to build on. I truly believe your time is incredibly valuable, and wanted to thank you for all your help and advice with the presentation!"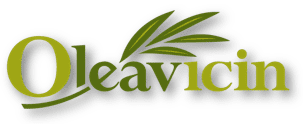 Oleavicin, LLC
Olive-Based Nutraceuticals
Santa Barbara, CA
Oleavicin, LLC of Santa Barbara specializes in the delivery of a proprietary, all-natural treatment derived from the olive leaf for cold sores, fever blisters, and other troublesome skin conditions. Cayenne Consulting was retained to develop a business model and investor materials that capture the passion and potential of such a highly differentiated and effective. "We are experienced entrepreneurs with very high expectations. For our new venture, we sought the best-of-the-best and hired Cayenne Consulting," said CEO Craig Makela. "The work that was delivered by our consultant was a complete bulls-eye and exceeded our expectations in every way! Without a doubt, Cayenne Consulting was able to dig into our industry and uncover one nugget after another that ultimately led to a sparkling representation of our vision. We can't thank you enough!"
Parlour Group Pte. Ltd.
Hair Removal Salons
Singapore
Parlour Group Pte. Ltd. ("Pink Parlour") is a 6 year old chain of hair removal salons in the Republic of Singapore. Currently there are 5 locations in Singapore with a 6th outlet opening in October 2011. The Company wishes to open an additional 24 locations in Asian capitals over the next 5 years. In addition to hair removal, namely waxing and laser hair removal, Pink Parlour also offers other beauty treatments including spray tanning, manicures and pedicures. Parlour Group also sells and distributes various branded products that are related to its beauty treatments. Says co-owner, Derrick Seeto, "In addition to writing a compelling business plan, the Cayenne people consulted with us on a range of capital markets issues that were critical to our capital raising activities. We are very grateful to have had them on our team and look forward to working with them on an ongoing basis."

Pinnacle Home Solutions
Home Care Product Wholesale Distribution & Brand Management
Scottsdale, AZ
Pinnacle Home Solutions is launching a complete branded line of European home care products in the US. Building on the Founders' successful experience as entrepreneurs and wholesale appliance distributors, Cayenne Consulting developed a robust sku-level planning system and go-to-market strategy as the foundation for the five year business plan, investor presentations, customer presentations, and a comprehensive coaching role. "We hired Cayenne consulting to help us develop a business plan and got so much more," said Lori Goodwin-Simpson, Co-Founder. "Our consultant had experience as a CEO in our industry and took the time to really teach us the inner workings of opportunities and obstacles in front of us. His depth of knowledge and willingness to guide our strategic process helped not only define the massive potential of our business, but lay out the stepping stones to get there. Without a doubt, Cayenne delivered fantastic results well beyond anything we imagined."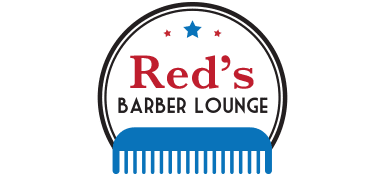 Red's Barber Lounge
Barbershop
Parker, CO
Red's Barber Lounge will be a superior full-service barber shop that offers business professionals an individualized, classic grooming service. Experienced barbers and stylists will care for each customer with unparalleled professionalism. Red's Barber Lounge will also offer a classic lounge ambience where our clients can relax and savor a variety of beverages. "I needed a high quality plan for submission to a building developer and Cayenne Consulting delivered more than I expected," said Ms. Edwards, Co-Founder & CEO. "My plan is completed and I couldn't be more pleased. Thank you!"
REX Veterinary Services
Pet Services
Edmonds, WA
There is a new discipline of veterinary medicine emerging: in-home veterinary pet hospice and in-home euthanasia services. REX makes vet entrepreneurs or "Vetrepreneurs" more successful through a tailored set of business solutions aimed at increasing their profitability and simultaneously affording a better lifestyle. "Working with Cayenne was fantastic," said REX Veterinary Services President Dennis Hopkins. "Friendly and knows what they're doing. They make creating complex financial projections look easy."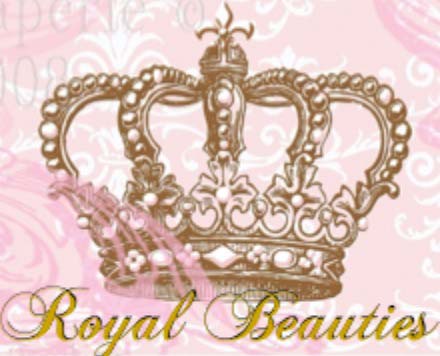 Royal Beauties
Beauty Supplies & Services
Neptune, NJ
Royal Beauties will be a multi-cultural retailer of beauty supplies and services, similar in many respects to the Ulta chain of beauty supply stores located throughout the United States. Customers will visit Royal Beauties because they are looking for the best, most appropriate products and services to suit their needs. Royal Beauties' owner and staff are inspired to make each and every client feel their best inside as well as outside. Ashley Sherrer, Royal Beauties founder and owner, said "Thank you so much for helping me along this journey to make Royal Beauties a success. I appreciate all the insight and hard work that you have invested into the business plan." Ms. Sherrer mentioned that "it had been a pleasure to work with Cayenne" and that she hoped "we could stay in touch."

Schiller Sports, Inc.
Recreational Water Sports
San Francisco, CA
Schiller Sports designs, builds, and markets a unique watercraft that provides a bicycling experience over water. Schiller retained Cayenne Consulting to help build a robust financial forecast and to advise on strategic matters. Judah Schiller, Founder & CEO of Schiller Sports, said "I found Cayenne Consulting to be an invaluable thought partner, helping to shape and develop a cohesive and compelling business strategy for my company. [The consultant's] strong expertise, business acumen, and attention to detail have shown through since our first conversation. It has truly been a pleasure working with Cayenne and would unequivocally recommend them to any entrepreneur."

Simple2Clean
Automatic Bathtub and Shower Cleaning Technology
Tucson, AZ
Simple2Clean has developed a revolutionary and soon to be patented solution to the age-old daunting chore of scrubbing soap scum off of hard surfaces such as shower stalls and bathtubs. The Company will offer a comprehensive line of products that cleans surfaces automatically. "Cayenne Consulting worked with me to develop the strategy and to clearly identify the economics involved in my manufacturing and distribution business. My consultant patiently worked with my timelines and demanding schedule," said Mr. Bowser, Founder. "My consultant went above and beyond what was contracted. From his business experience, he joyfully extended some valuable business advice to me. This is deeply appreciated. Cayenne is a valuable asset for any business."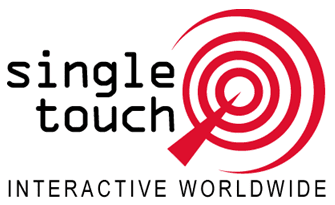 Single Touch Interactive
Mobile Phones
San Diego, CA
Single Touch offers mobile 3G (data centric) phones targeting consumer groups with a common affinity for popular interests, such as fitness, travel, finance, golf, wrestling, or NASCAR. STI has or is developing numerous exclusive co-marketing, content, and branding agreements with media companies and enthusiast organizations such as Primedia, Men's Health, Prevention, World Wrestling Entertainment, Motorsport, and Butch Harmon. "We were under a tight deadline for a meeting with an investor. Cayenne Consulting delivered a high quality business plan and financial model in only nine days. Simply amazing," said Chris Brunner, VP of Business Development for Single Touch.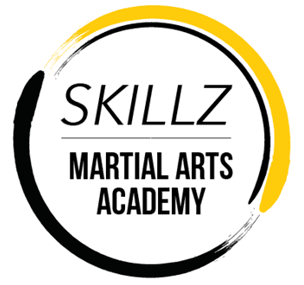 Skillz Martial Arts Academy
Martial Arts School
Irvine, CA
Skillz Martial Arts Academy is a family oriented martial arts Studio that specializes in age appropriate classes for children and fitness kickboxing for adults. After over 20 years in the business, they have developed a unique approach that helps both youth and adults achieve faster and more comprehensive results in a fun and challenging environment. They contacted Cayenne Consulting to assist them with a business plan, financial model, and Investor presentation that would work for either a bank loan or private investors. Daniel Sterling, Founder and CEO, said: " I contacted Cayenne Consulting to help my partner and myself put together a business plan with a financial model that would help us attract private or bank funding. We originally had Southern California in mind for our new location, but after our consultant went over the numbers with us we realized it just wasn't a good fit. She acted as a partner and mentor making the changes necessary to move our business to a more financially viable location. We will call them again in the future when we are ready to expand to more locations, they made the whole process easy."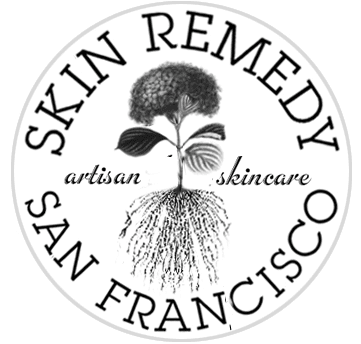 Skin Remedy
Artisan Skincare and Aesthetic Procedures
San Francisco, CA
Skin Remedy, a San Francisco, California start-up, specializes in expert aesthetician services and artisan products. Founded by Justine Kahn, the new business is thriving and it is becoming the Ultimate Apothecary for Aesthetic Products and Services. "The consultant assured me I would have no problem getting my start-up loan. I got the loan, and have been in business successfully for about a year now," says, Justine Kahn, Owner. "I will need an expansion loan soon, and I will work with Cayenne again because of the level of service and commitment I received – it was just the best."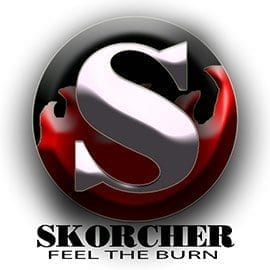 Skorcher
Exercise Equipment
Scottsdale, AZ
Skorcher develops training and conditioning machines and programs to help people strengthen and condition their glutes. Backed by independent medical analysis, the Skorcher line of products offers a better glute training program than any other machine currently in the market. The machines can be performed unilaterally and bilaterally, an unprecedented feature of glute training. "Cayenne thoroughly understands the issues surrounding start-ups and provided invaluable insight," said Bret Contreras, Founder & CEO. The plan was "delivered to the highest standards. Excellent."
Slippery Soap
Automotive Detailing Products
Houston, TX
The Slippery Soap is an online retailer of automotive detailing products and accessories. The Company sells a line of branded car care products under the Slippery Soap brand. These premium products are of the highest quality and the Company has gained a reputation for selling products that are used by drivers of the finest cars as well as domestic and international car collectors. Cayenne created a business plan and financial forecast at the request of a specific high-profile investor. Said Jeremy Lewis, The Slipper Soap's CEO, "I wanted to send a quick note to tell you that our deal officially closed this week and with your help, we received the funding we needed. It was a pleasure working with you and wish you all the best."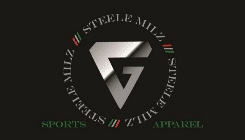 STEELE MILZ
Sports Apparel
Ashburn, VA
STEELE MILZ has launched a line of patent-protected innovative compression shorts that corrects the design flaws of standard undergarments. Its G-Port technology incorporates an ergonomic pouch, which provides users with exceptional comfort and added stability. According to CEO Tyrone Steele, "Special thanks to [our consultant] for her patience in explaining the inner workings of my financial model and her amazing eye for detail in the preparation of my Pitch Deck. Her in-depth knowledge of my industry is second to none. I hope she realizes how important her work is to the families and small business community that seek the American dream of financial stability through hard work and the great deliverables she provides. Cayenne is simple one of the best consulting firms I have ever worked with!!!"

Switch Systems
Electronic Bicycle Rentals
Standish, ME
Switch Systems in an electronic bike rental company. Cayenne Consulting developed the financial model and business plan. According to Ryan Schrater, CEO of the Company, "[The consultant] was always available to address any of my concerns. She showed extravagant professionalism in her work and was not only a great consultant but also a friend. I hope to continue with a relationship with Cayenne in the future."
Texas Hobby Shop
DIY Auto Repair Facility
Manchaca, TX
Texas Hobby Shop, will provide everything needed for consumers who want to work on their own automobile. Customers will have a service bay with a lift (if a lift is needed), tools, professional guidance, plus access to helpful online service manuals. Car owners can save substantial sums of money by doing their own repair work. Additionally, there are many mechanically proficient car owners who like to work on their car as a hobby that provides a sense of accomplishment. Then there are the dedicated car enthusiasts that get real pleasure from maintaining and improving a prized possession. According to the Founder/CEO, Travis Wilder, "Although we had the concept and an idea of how to implement it, Cayenne was invaluable in helping us to visualize the market potential and in organizing and presenting the story in a compelling way."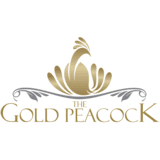 The Gold Peacock
Artisan Home Furnishings Retail Store
San Antonio, TX
The Gold Peacock is a retail store selling artisan-crafted home furnishing and décor. Customers can find one-of-a-kind products works express their individuality. TGP's vision is to become the first-to-mind retailer of local hand-made products in the San Antonio market. "This has been a dream of mine for a long time," said Mrs. Howard, Founder & CEO. "I am delighted. My forecast is extremely detailed and yet easily explainable. Cayenne made my business look more than impressive."
The Haute Room
Fitness Studio
Irvine, CA
The Haute Room will be a small boutique fitness studio that specializes in two types of exercise regimes: an alternate fitness concept called Lagree Fitness and spin. The Studio will be contemporary and attractive. The Haute Room will position itself at the higher end of the fitness studio industry. It will be located in an exclusive shopping destination, the Irvine Marketplace, where the Studio's neighbors will include fine dining restaurants and high end branded boutiques. Lacy Travis, a successful entrepreneur with a passion for fitness and a healthy lifestyle says, "Cayenne really helped me get my vision for the studio on paper." She went on to comment that "my business plan is as professional as my studio will be. You have made this part of the process extremely stress free and you were an absolute pleasure to work with!"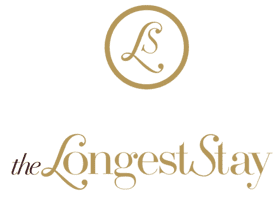 The Longest Stay
Luxury Home Furnishings
London, England
The Longest Stay (TLS) sells luxury home furnishings to affluent consumers. Products are sold through an online store and an online home decor magazine. Sherry Roberts, CEO and founder said: "Having worked with several consultants and slightly frustrated, it was not until I met Cayenne Consulting did I have the results I needed. Their experienced consultant met beyond my expectations in her overall knowledge of the industry and specifically pulling solid arguments together with accurate financial projections. I would highly recommend Cayenne to anyone who wants a business plan that is investor solid."
The Original Snow Ice, Inc.
Frozen Dessert Franchising & Brand Management
Irvine, CA
The Original Snow Ice, Inc. developed a relationship with a hot consumer brand from Asia that was looking to bring their super-premium frozen dessert concept to the US market. The global team of entrepreneurs hired Cayenne Consulting to develop a condensed version of a business plan to present to investors that fully captured the financial opportunity of pioneering a new frozen dessert brand in the US. "Cayenne Consulting proved to be an extremely valuable resource to our startup," said Jackson Huang, CEO. "The consultant was extremely knowledgeable and really helped us sort out the strategic consequences of our plan — including our funding strategy. Overall, our consultant became a mentor, teacher, and invaluable resource to our team by doing all of the heavy-lifting so we could focus on running the business. And in the end, the quality of the work far exceeded our expectations. We will definitely use Cayenne for other consulting projects!"

Touchless Flatware
Tableware
Miami, FL
Touchless Flatware offers a unique flatware design that embraces eco-designs with an ergonomic orientation that introduces a germ-free component. The company's founder wrote: "Cayenne added a layer of foundation to the structure of the company and operated with an open-door level of communication. The process of working with Cayenne exceeded my expectations."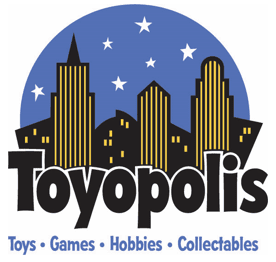 Toyopolis
E-commerce
Putnam, CT
Toyopolis is an e-commerce site that sells toys, games, and hobbies. Cayenne Consulting developed the business plan, financial model, and investor presentation for Toyopolis. According to John Gazzola, President and CEO of Toyopolis, "Working with Cayenne greatly exceeded my expectations. I expected to get just a business plan writer; instead I got a business consultant. Having someone to bounce ideas off was great! I also liked the fact that my consultant was willing to challenge my assumptions, rather than just accept them in order to get the project completed quickly." John also stated, "I was so impressed with the level of professionalism and compelling intellect of my consultant, I would doubt very much that it could be equaled or exceeded elsewhere… In my opinion, you're simply not serious about getting financing unless you have an exceptional business plan and presentation like the ones from Cayenne."

TP X-FIT LLC
Personal Fitness
Bellevue, WA
TPxFIT is introducing a safe and effective training method at fitness centers in the Pacific Northwest, consisting of high intensity interval workout programs as seen in personal training studios and smaller niche market gyms. The company engaged Cayenne Consulting to develop a business plan and financial model for investor funding. "Cayenne blew the other company away. We will not be duped into using a cut-rate firm just for cost savings again. After our experience with Cayenne, we know who we will go back to in the future…Cayenne!" said co-founder Paul Gutierrez. "The consultant and his team did an excellent job on research and finding extra materials to back up and justify our business concept(s). We were pleased with the overall product." On responsiveness he said, "We enjoyed being able to contact our consultant at pretty much any hour of the day and get a solid response or feedback in a very timely manner to meet our deadlines. The consultant and his team worked around the clock for us – very much appreciated." For those considering Cayenne, he states, "Give them a call and candidly express your needs. They are very open and understanding of what entrepreneurs are up against in today's markets, and will assist and guide you through every step of the process whether you are just beginning or you are an experienced business owner."

TrafficPayment
Municipal Payment Platform
Midland, TX
TrafficPayment provides an award winning and patent-pending web-based proprietary system enabling municipal governments to accept and process traffic citation payments online. Cayenne developed the company's business plan, financial forecast, and investor presentation. Ryan Roberts, VP of Marketing, said "I definitely liked the amount of time our consultant spent communicating with us. He went the extra mile to understand our business model by keeping in constant contact with us throughout the entire process. Professional, Knowledgeable, Talented, Capable, Helpful… these words all come to mind when talking about Cayenne."

Transparent Footwear, Inc.
Fashion Footwear
San Francisco, CA
Transparent Footwear designs, manufactures, and distributes high-end footwear in select retailers throughout the U.S. Cayenne Consulting created a high-impact executive summary for presentation to the company's joint venture partners. Mary Sue Papale, CEO and Co-founder, remarked: "We needed a refined and compelling presentation of our strategy and brand position. Cayenne was able to not only understand our needs, but was also able to translate and refine our strategy. It was a pleasure working with the consultant."

Twin Peaks
Ski Equipment Sales & Rentals
Cottonwood Heights, UT
Based in Cottonwood Heights, UT, at the base of some of the most popular ski slopes in the United States, Twin Peaks is a new shop that will rent, repair, and sell snow skis, snowboards and other ski equipment and accessories. In addition, Twin Peaks will provide fleet tuning and repair to many of the other shops located in Salt Lake City and the Utah mountain resorts. Twin Peaks is the vision of Tim Lewin, a 12-year veteran of the ski industry in the western United States. Indeed, it would be difficult to find anyone who has been in the ski industry for a meaningful period of time who doesn't know of Tim. He enjoys an excellent reputation that has been earned by providing many years of high quality customer service to ski shops throughout the West. Said Mr. Lewin, "the Cayenne consultants had some great insights into our financial forecasting which enabled us to present a thoughtful, well documented set of financial projections to the bank that provided our funding. Frankly, the entire business plan made us look more like a seasoned retailer with years of experience rather than a start up."

University Chemists
Specialty Pharmacy Services
New York, NY
University Chemists is a leading specialty pharmacy servicing the metro New York area. Specialty pharmacies provide costly life-saving drugs, patient education and monitoring, and intervention with insurers. "Cayenne put together a jaw dropping business plan and financial model. They gained a thorough understanding of our industry and how my business makes money. I am very confident going to lenders with this amazing business plan, even in these tough times. I have worked with other consultants and would not insult Cayenne by comparing their work to Cayenne's," said CEO, President & Founder James Zambri.
V Line Cosmetic Clinic
Cosmetic Clinic & Medical Aesthetics
Toronto, Canada & Los Angeles, CA
V Line Cosmetic Clinic is a Toronto, Canada based cosmetic clinic that provides the latest technology and services in non-surgical medical aesthetics for men and women. The owners of the clinic have decided to open a V Line Cosmetic Clinic in Arcadia, California, a suburb of Los Angeles. The Clinic will be opened and managed by Heather Bouchard, a current owner of the Ontario business and one of the two Clinic Directors. She will build a staff of credentialed medical services providers including a physician, a physician's assistant and others. Ms. Bouchard is a registered nurse. Said Ms. Bouchard, "the Cayenne consultant who assisted with the preparation of our business plan took the time to understand the importance of aesthetic cosmetology to our target customers. In addition, he documented that our new California location would be the perfect place to open our first American clinic."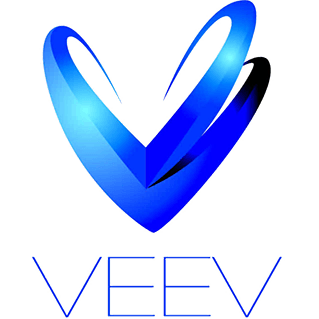 VeeVoce
Social Recommendation Platform
Houston, TX
VeeVoce is a social media startup focused on monetizing recommendations from friends and family for restaurants, spas, and other retail establishments. They engaged Cayenne to create their financial model. "[Our Cayenne consultant] made the process relatively painless," said Steven Vu, founder and CEO. "He gave us the assumptions that were most plausible for potential investors and we determined if they were realistic for us. It is always helpful to have your plan and assumptions questioned by others to make sure you are covering all the angles. This is especially true when it is from someone with experience in the space." The VeeVoce founder and CEO was very pleased with Cayenne's work. He recommends Cayenne as a "top-notch, experienced firm that will help you in your venture's most important phase."

WindCell
Home Electronics
Hacienda Heights, CA
WindCell manufactures a patented body dryer that circulates warm air onto the body after showering, allowing for the elimination of towels. The body dryer reduces consumption of water, gas, and electricity that must be used in the washing of towels. Beneficiaries of the technology include homeowners, hotels, health clubs, and potentially the military. Cayenne provided WindCell with a business plan, investor presentation, Spanish translations, introductions to strategic partners, and assistance with licensing discussions in Guadalajara, Mexico. "We found that the Cayenne consultant continually helped to guide us in our vision and to structure our business accordingly," said Jesse Camberos, CEO of WindCell. "We have learned a tremendous amount from working with such a great business consultant, and thank him for his support and guidance on our professional journey. We appreciate the work Cayenne did for us and we highly recommend them to other entrepreneurs."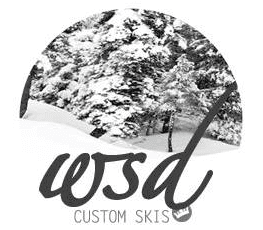 Wubanger
Custom Ski Manufacturing
Salt Lake City, UT
Founded in 2009, Salt Lake City based Wubanger LLC is a custom and semi-custom manufacturer of high end snow skis. For the more avid skiers who ski daily or at least, frequently, an off the shelf ski will not provide the desired skiing experience. Avid skiers require skis that are designed for them based on the type of skiing that they do, how hard they ski, their size and weight and other factors. For that reason, Wubanger designs and builds skis that provide customers with the design, size, flex and other elements that are important to each individual skier. Customer demand has made it necessary for the company to move to a larger manufacturing facility in Salt Lake City. "We are experts in skiing and in ski production, not in business planning," said Nick Wheeler, one of the company's principals. "The Cayenne team took our vision and created a business plan that we are proud of and that will help us achieve all of our goals. The new facility will enable us to increase our production by 10 fold over the coming 4-5 years."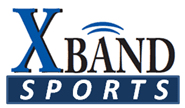 Xband Technology
Athletic Performance Tracking Devices
Escondido, CA
Xband Technology makes elite training accessible for every athlete with affordable instrumented sports training solutions. The Company's product line combines multi-sensory technology with data capture and analytics to improve an individual's overall athletic performance regardless of the sport. Cayenne Consulting developed Xband Technology's financial model. "Thank you again for the help- awesome work on the financials," said Steve Kim, Founder and President. "You really helped bring clarity and shaped the info in a way that is easily digestible and brings credibility to investors."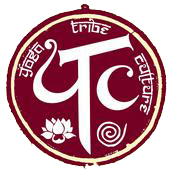 Yoga Tribe & Culture
Health Instructional Media Producer
Venice, CA
Yoga Tribe & Culture is a media company that produces and distributes high quality yoga-related content featuring celebrity, tier-one yogis. "Our team has been producing award winning yoga media content for decades, and we finally decided to start doing it for ourselves. Finding Cayenne was true blessing. Our consultant immediately understood our needs, helped us structure our business model, and showed us a path to cash flow that appealed to our investors. We couldn't be more happy with the results. More than anything, this was an incredible learning experience; we are so much more prepared than we were before our Cayenne engagement," said Frank Marino, Co-Founder and CEO. "Thank you for the awesome work. You do get what you pay for!"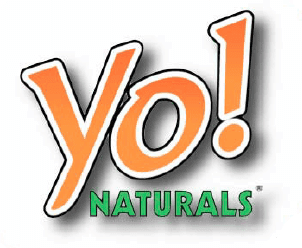 YoNaturals
Healthy Snack Vending Program
Solana Beach, CA
YoNaturals is leading the fight against junk food in vending machines with the most comprehensive, healthy vending program in the nation. "Cayenne gave us the financial and presentation tools that opened the doors to venture capital," said Mark Trotter, President. "Without Cayenne, we would not have been able to raise investment capital."

Zero Motorcycles
Electric Motorcycles
Santa Cruz, CA
Zero Motorcycles is a California-based designer and manufacturer of high performance electric motorcycles. The company's mission is to revolutionize transportation by combining the best aspects of traditional motorcycles with today's most advanced green technologies. Cayenne Consulting developed their financial forecast, which allowed the company to raise a significant amount of start-up capital from leading investment firms. According to Neal Saiki, Zero's founder and chief designer, "Cayenne's financial model was a critical tool in our fundraising process. It helped us understand the financial management and operational challenges we would face as a start-up. At the same time, it allowed us to communicate to our investors that we clearly understood those challenges and had thought them through. We are very pleased with Cayenne's services."