Our valued clients in the media & entertainment sector have provided enthusiastic feedback:

ac*quaint media
Media & Marketing Consulting
Walnut Creek, CA
ac*quaint media is a full-service solutions provider and consulting firm for new and traditional media. The company produces highly targeted audio content derived from user search demographics, and distributes it across radio and other advertising channels. "I could not have done this project on my own," said Ken Kohl, Founder & Chief Visioneer. "Cayenne not only provided top quality financials, executive summary, and PowerPoint presentation, but moral support and great insight into the adventure I was embarking on."
Bondi Digital
Digital Publishing Platform
New York, NY
Bondi Digital develops technology that helps magazine publishers monetize their archives. In February 2006 the company, which had some products in the marketplace, needed help articulating their business plan. Cayenne was engaged to help the founders think through issues related to growth and investment opportunities, and to prepare the company's business plan. David Anthony, co-founder of Bondi, said "We appreciated the work that Cayenne did for us. [The consultant] was insightful and professional, and his assistance saved us countless hours. Thank you."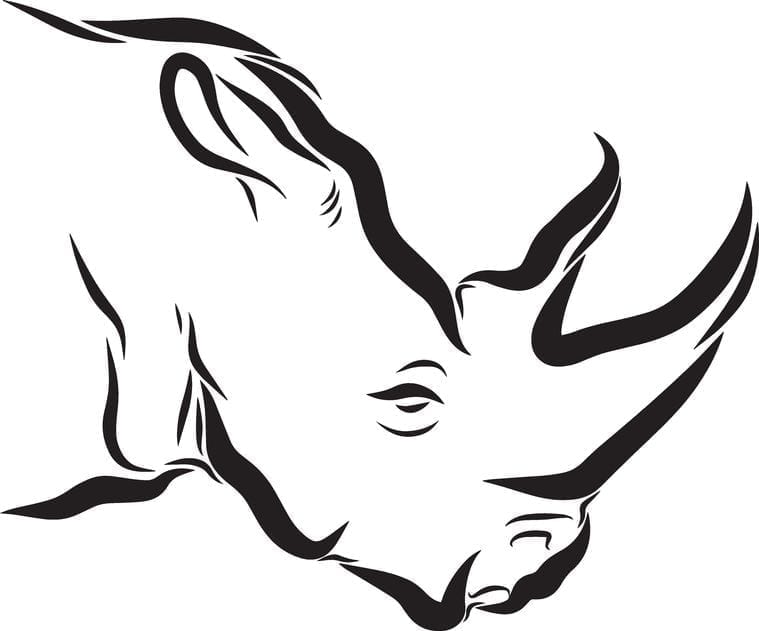 Charging Rhino
Film/TV Studios
Cleveland, OH
Charging Rhino, LLC came to Cayenne for assistance in making the business case for its new Cleveland-SLC film/TV studios. The project involves development, construction, legislation, complex funding, and public works. The Company's lead executive said: "Our consultant dug in with us from the first moment, offering experience, encouragement and new ideas, and constantly took our team's best interests to heart. He performed an in-depth survey of a complex market, and then wrote our business plan, presenting granular concepts in ways our prospective stakeholders could embrace and understand. The business plan has become a critical tool in moving this important project forward."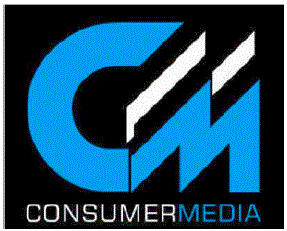 ConsumerMedia
Managed Services for Digital Advertising
San Diego, CA
ConsumerMedia is an early stage venture with a patent protected managed service platform for digital advertising. The company's Founder and CEO, Earnest Smith, said: "Cayenne helped me to formulate my business model as well as developed a visually stunning business plan and presentation."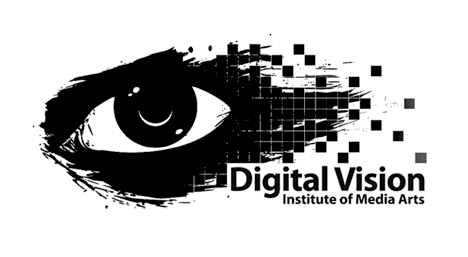 Digital Vision: Institute of Media Arts
New Media Education
Richmond, British Columbia
Digital Vision Institute of Media Arts is a 3D Animation and Digital Effects school. Cayenne Consulting developed their financial projections and business plan to support their banking activities. "Cayenne transformed our initial plan into a powerful tool," said Andrei Stirbu, Managing Director. "One of the things I was most impressed with is their level of financial customization. We have confidence in knowing that our cash flows are tailored to our specific requirements. I will recommend Cayenne to anyone who needs professional consulting."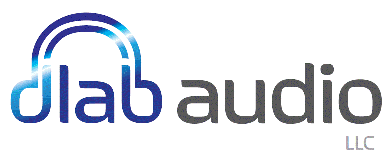 DLAB Audio
Music Recording Studio
Burbank, CA
DLAB Audio is a new studio in Burbank California that has state-of-the-art equipment, seasoned mentors and professionals, and highly qualified engineers who offer innovative solutions for musicians. According to CEO Steve Wilk, "[Cayenne Consulting] created an amazing Business Plan which was the foundation of my E2 Visa [application]. My lawyers were so impressed they asked for [Cayenne's] contact for their other clients."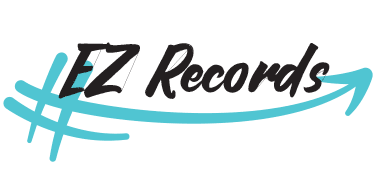 EZ Records
Music
Atlanta, GA
EZ Records is an independent record label that is producing and marketing the music of top hip-hop and rap artists. CEO Wendy Day wrote: "I'm extremely happy with [the consultant's] work. She was patient with my time constraints and delivered a business plan that looks fabulous."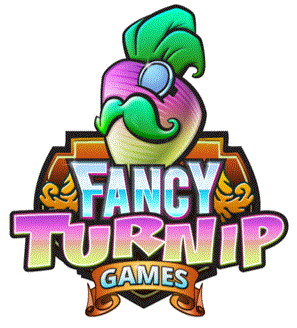 Fancy Turnip
Mobile Video Games
Los Angeles, CA
Fancy Turnip develops, designs, and sells mobile video game software through the Apple and Android online digital stores for handheld and tablet devices. With a veteran and entrepreneurial team turning out high quality products and proven monetization techniques and market strategies, Fancy Turnip anticipates developing and releasing 7 high quality mobile games within the next 3 years. The first game is currently in development. "The Cayenne consultant and I worked very hard to develop a financial model that was both credible and achievable," said founder and president Kurt Gutierrez. "Both the consultant and I learned together about modeling the revenue forecast and I am pleased with the result."

GameIQ
Loyalty and Gamification Mobile Application
San Diego, CA
GameIQ is a technology startup that leverages the power of gamification to enhance the shopping experience and deepen customer engagement by connecting merchants directly to customers via their mobile phones. The GameIQ platform combines the most successful principles of video game design, loyalty programs, and behavioral economics to effectively increase sales, lower customer acquisition costs, and maximize customer lifetime value for small and medium merchants. "Working with [Cayenne] was an absolute pleasure! We hired [the firm] to transform our initial vision into a detailed, precise and executable business plan. At the conclusion of a very enjoyable and educational process we received a high quality plan that played a key role in successfully funding our company. The business plan continues to be complemented by investors and top executives alike as one of the best they have ever seen," said Balazs Wellisch, CEO and Founder.

Global Sound Master
Audio Technology
Los Angeles, CA
Global Sound Master, LLC is a sports and music company with a mission to create an immersive sound experience that delivers emotion through technology. The company's technology is revolutionizing sound quality in stadiums, arenas, and outdoor venues. "Cayenne Consulting took an initial draft of a business plan that we prepared and turned it into a detailed, professional document that we could share with our financing partners," said Ken Wager, Global Sound Master's CEO. "Our consultant was very responsive and delivered the business plan in under a week saving us a tremendous amount of time and effort enabling us to remain focused on building our business."
Guerilla Gaming Concepts
Online Gaming Tournament Platform
New York, NY
Guerilla Gaming Concepts, Inc. has developed a platform that enables console gamers to compete for cash and prizes by creating and participating in online gaming tournaments. The company has forged strategic relationships with major console manufacturers and game studios, and is in the process of securing a Series A investment round. "Cayenne has been an invaluable partner as we've developed and refined our business model," said Emmanuel Zavolas, Founder and CEO. "Working with Cayenne has been instrumental in creating a clear strategy and a compelling business plan, paving the way to successful execution and fundraising for our company."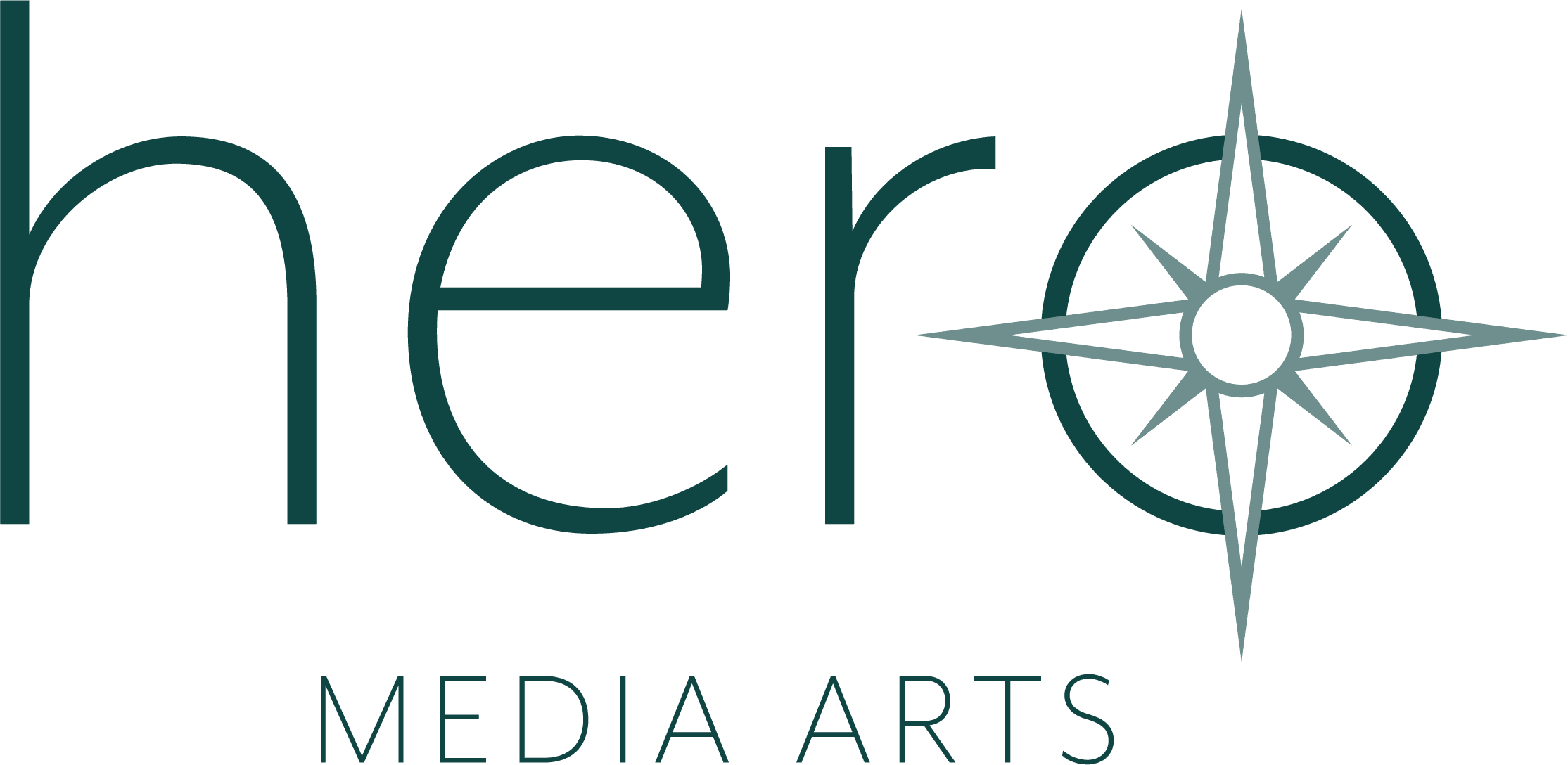 Hero Media Arts
Media & Entertainment
Winthrop, ME
Hero Media Arts is a New England brand marketing and design agency, based in Winthrop, Maine. Enthused about creating "heroic" stories, the Company launched The Hero Network to stream "snackable" short form OTT digital videos about normal people doing positive, uplifting things. Cayenne Consulting analyzed this burgeoning market and then created the business plan and financial model for prospective stakeholders and ready investors. Dean Gyorgy, the Company's founder and CEO, wrote: "I absolutely recommend Cayenne Consulting without hesitation! We were assigned a consultant who was clearly an expert in our field. He immediately recognized the potential of our big idea and placed it in market context during our initial conversation. He was encouraging yet practical, inspiring yet grounded in best practices, and was able to tailor his communication to our needs and levels of experience. Our consultant conducted exhaustive research and provided a comprehensive business plan and supporting documents that will be enticing to prospective investors while remaining anchored to a pragmatic, achievable path. We're ready to move forward into the next phase of our business, and we simply could not have done it without Cayenne Consulting."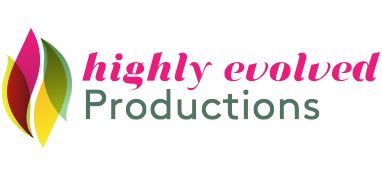 Highly Evolved Productions, LLC
Film/TV Production
North Hollywood, CA
Highly Evolved Productions, LLC is a Los Angeles-based independent film/TV production company with a business model that is perfectly tuned to the world of independent finance and Internet-platform distribution. The company was founded by two successful actress-writer-producers and is already enjoying success in the development and early-stage financing of several novel projects. Cayenne created a market overview, the Company's business plan, financial forecast and a proprietary distribution concept for strategic partners and investors. The principals, Janelle Renee Pearson and Shannon Donahue, joined in saying "The insight and decades of experience our Cayenne consultant brought to our business model, business plan and financials were simply fantastic. We felt that we gained a few years of experience, and a shortcut to success in a few brief weeks with Cayenne."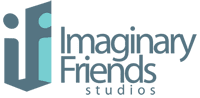 Imaginary Friends Studios
Film, Video Game & Comic Content Developer
Singapore
Imaginary Friends Studios is a developer of high quality, next generation entertainment services for film, video game, and comics. IFS has developed content for top tier film, game, and comic projects for clients such as Square Enix and on projects such as Hercules (Radical Publishing/Spyglass Entertainment), Caliber (Infinitum Nihil/Radical Publishing), and Freedom Formula (Radical Publishing). IFS has also provided outsourced creative services and concept design for projects such as F.E.A.R: Extraction Point (Sierra), Contra 4 (Capcom), NBA Street Basketball (Electronic Arts), and EVE Online (CCP), as well as promotional art for projects such as Spiderman 3, Surf's Up, World Cyber Games, Manga Studio software, Batman: Dark Knight. "Cayenne was instrumental in helping us identify and articulate our growth strategies," said Edmund Shern, President & Co-Founder.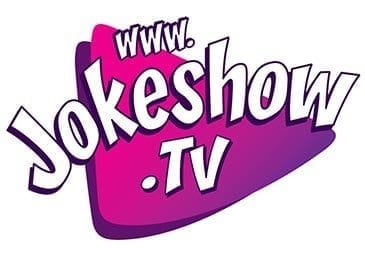 Joke Show, Inc.
Comedy Website
New York, NY
Joke Show, Inc. is creating a live-action comedy web channel, ItTastesFunny.com. The channel's roots lie in the award-winning HBO Actual Jokes series, a creation of the company's founders. ItTastesFunny.com is a unique destination featuring sketch comedy, short viral films, and interactive characters, all centered around the essential core of comedy: the well told joke. Cayenne Consulting developed Joke Show's business plan and financial model, and helped devise a go-to-market strategy. "The plan feels very much unique to our venture, which is terrific," said George Belshaw, CEO. Mr. Belshaw describes Cayenne Consulting as "Professional, thorough, smart, insightful, diligent, experienced."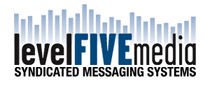 Level V Media
Telecommunications Advertising Platform
Chico, CA
Level V Media is developing innovative new media marketing channels for companies in the retail, hospitality, and restaurant sectors. The company turned to Cayenne Consulting after being frustrated by the efforts of another well-known business plan consulting firm. "In just over a week, [Cayenne] put together an outstanding business plan that was complete, concise, and compelling," said Rich Manley, CEO. "[The consultant] worked with my team every day from morning till night to meet an investor deadline. The first investor group we met with said that of the hundreds of plans stacked in their office, this was one of the few that had ever met all the criteria they were looking for. If you don't believe your first impression with investors should be a gamble, hire Cayenne."

MagMe Media, Inc.
Digital Advertising Platform for Magazines
Vancouver, BC
MagMe Media equips magazine publishers with digital publishing and advertising management/control tools to increase their return for every advertising dollar spent."I engaged Cayenne Consulting to get started with our initial planning phase, and they have been excellent with the proper suggestions, said Ken Huang, Founder and President. "Not only did they deliver the highest quality business plan and financial forecast, but they participated as if they were part of my management team throughout the process. It is hard to find a group of trusted advisors. Cayenne is mine."

Modshow.tv
Media & Entertainment
Australia
Modshow.tv and its founder came to Cayenne for assistance in making the business case for its new OTT short form TV channel for mobile consumption. The project has raced ahead with speed to market as a primary goal, embracing rapid development, mobile apps, content partnerships, funding, and marketing expertise. The Company's founder said: "Our consultant accelerated with us from the first moment, offering experience, encouragement, and ideas, and always kept our key needs and short timeline in front of mind. He performed a rapid and in-depth survey of a developing market, and then wrote our business plan, presenting our plusses and goals in ways our prospective stakeholders will easily understand. The materials he created have become important tools in moving this important project forward."

Mystic Media Inc. – VisitNewEngland.com
Tourism Website
Warwick, RI
Mystic Media is the publisher of numerous online tourism properties, specializing in New England. Cayenne worked with Mystic Media to develop the business plan and financial forecast for growing the VisitNewEngland.com property. "Our work with Cayenne was a great collaborative effort," said Jonathan Lhowe, President of Mystic Media. "They provided the expertise we required to build financial models and a succinct, professional plan."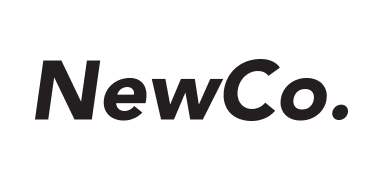 Name Withheld
Political Activism Website & Social Network
Northern New Jersey
This startup had a vision to promote the political process through a robust platform combining information dissemination, social networking, fundraising, and consulting. Cayenne was engaged to perform a market and competitive feasibility study, develop a financial model, and produce a business plan. "Cayenne's help enabled us to raise seed capital readily and I learned many valuable concepts that I have been able to utilize in my businesses," said the company's President. "I have recommended Cayenne to several associates, always with glowing praise."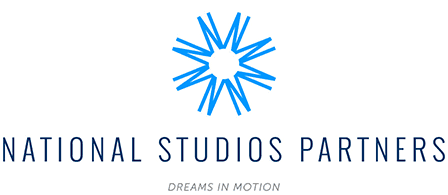 National Studios Partners, LLC
Film Studio & Entertainment Complex
Washington, DC
National Studios Partners, LLC is developing an entertainment complex concept that will bring "Hollywood" to the DMV (District of Columbia, Maryland, and Virginia) region. The company intends to create a production/post-production/entertainment/job-creation engine that will be a crown jewel of the area. Cayenne created both a market assessment, and the Company's business plan for strategic partners and investors. Jordanne Otero, Project Operations Manager, said, "The market study, business plan and financials Cayenne created present our concept with flair, thoughtful analysis, and excitement. We asked our consultant to continue working with us on an ongoing basis, offering valuable insights and participating in critical meetings with other stakeholders."

NOWtv Networks
Reality-based TV Production
Los Angeles, CA
NOWtv Networks, a Los Angeles, California start-up, wanted to fine-tune their presentation for a 2nd round of VC meetings. Founded by Susan Anzalone, the new business has a promising destiny in new media: the thriving fusion of TV and Internet. "I wanted to make sure I had the best plan and pitch deck possible when the VCs invited us to a 2nd round of meetings. But after brainstorming with the consultant, I actually decided to restructure the business model, and redefine the value proposition. We immediately received encouragement to continue from investors, and we are now excitedly preparing for a newer presentation of an even more focused business," said Susan Anzalone, Owner. "I look forward to working with Cayenne in the future – not only for the deliverables, but for more synergistic brainstorming. The consultant's extensive experience in sales organizations really made the difference."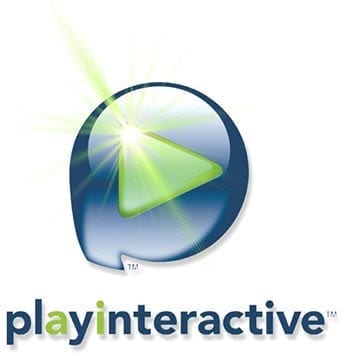 Play Interactive
Video Game Producer
Scottsdale, AZ
Playinteractive is a video game publishing company, currently developing a series of games based on NBC's blockbuster Fear Factor reality television shows. Cayenne Consulting created Playinteractive's business plan, financial forecast, and investor presentation.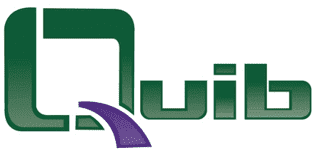 Quib Marketing
Mobile Marketing
San Antonio, TX
Quib Marketing is a pioneer in the area of Social-Local-Mobile (SoLoMo) marketing that engages customers via a Smartphone App within a store to facilitate e-commerce. Cayenne Consulting prepared their investor-grade business plan, financial model and presentation. "We looked at several business plan consultants before we chose Cayenne," said Thad Payne, Founder and CEO of Quib Marketing. "Our Cayenne consultant helped us define our business and financial model, and sharpen our customer value proposition. Even though we paid more that what others would have cost, in the end we received a superior product. Cayenne was a great investment for us, worth every penny," Payne added.

Radical Publishing
Comic Book & Film Content Producer
Hollywood, CA
Radical Publishing develops next generation premium comic book products, featuring high-concept stories, with an integrated, multi-vertical Intellectual Property (IP) brokerage business model. Radical Publishing recently announced that Bryan Singer, director of X-Men, X-Men 2, and Superman Returns has signed on to produce Freedom Formula: Ghost of the Wasteland. This is the third film deal by Radical Publishing, following the announcements of John Woo (Red Cliff, Mission Impossible 2) being attached to direct Caliber: First Canon of Justice written and created by Sam Sarkar and Peter Berg (Hancock, The Kingdom) to produce Hercules: The Thracian Wars for Universal and Spyglass Entertainment. "Cayenne created the highest quality, rigorous plan and financials that withstood venture capital due diligence and third-party audit," said Jesse Berger, Founder & CEO. "We were able to raise our desired first round of venture capital thanks to the exceptional tools Cayenne Consulting developed."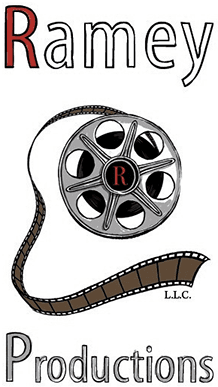 Ramey Productions
Educational Content Production
New York, NY
Ramey Productions LLC is a film and entertainment production company that produces and distributes educational DVDs for youths aged 4 through 18. Cayenne Consulting prepared a financial model, business plan, and single page executive summary for Ramey Productions, and made significant contributions to the Company's launch strategy. "I really liked how Cayenne worked WITH me. Cayenne understands that your project is your baby and they really strive their hardest to make your baby shine," said Mr. Ramey. "Other business plan consultants were horrible. Cayenne was a breath of fresh air. I would absolutely recommend Cayenne to other business owners."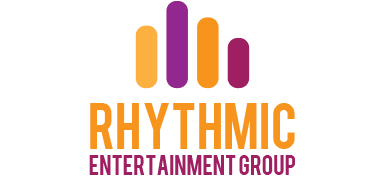 Rhythmic Entertainment Group
Artist Booking Agency
Lakeville, MN
Rhythmic Entertainment Group is an artist booking agency that places and promotes top tier performers in prestigious international concert venues. Cayenne Consulting developed business development materials to enhance relationships with their international partners. "Thanks so much for your help. I really appreciate that you took this project and handled it with such professionalism and urgency so that I could meet my deadline," said Jackie Owusu-Mensah, CEO.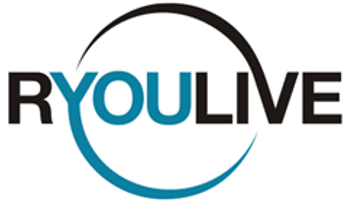 RYouLive
Live Streaming Media
Las Vegas, NV
RYouLive is a digital content studio and branded entertainment company, that produces and streams live media content from artists, actors, and athletes around the world. Cayenne Consulting prepared a business plan, financial forecast and investor presentation deck for the company. "Cayenne took the time to really understand our business," said Arne Lefalk, RYouLive's CEO. "Cayenne not only prepared first rate professional materials for us to use in telling our story to potential investors, celebrity partners, and advertising clients, but they also provided invaluable advice that we will incorporate into our business decisions going forward. Partnering with Cayenne made us a stronger company and was without a doubt the right decision."

Triton City Entertainment
Media Production
New York, NY
Triton City Entertainment is an emerging New York production company developing inventive film and TV concepts with special attention to the Sci-Fi space. Led by a former senior executive at a major cable channel, the company plans to leverage new Internet distribution platforms while also selling to legacy studios and networks. The company's CEO, Dirk Hoogstra, said "The Cayenne consultant prepared our business plan with a great presentation of the concept, the new market opportunity, and efficiently modeled numerous corridors of revenues and costs. The reaction to the plan from prominent industry advisors and business executives has been quite strong. The most consistent feedback is….'amazingly thorough and well put together'… lots of compliments! Thank you!"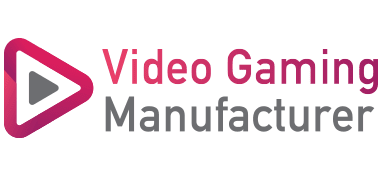 Video Gaming Manufacturer
Video Gaming Manufacturing & Services
Midwest
On behalf of several video-gaming terminal operators, Cayenne was approached to evaluate the considerations for a merger of operations to take advantage of economies of scale along with other potential growth opportunities in the state and region. In order to proceed with any consolidation, the executive teams needed to better understand how the businesses would be merged including but not limited to; customer contracts, revenue splits, legal, and compliance. "Cayenne was very responsive to our needs. [Our consultant] utilized his industry experience from working with past video-gaming manufacturers to help us put together an actionable, strategic plan for our executive team," said the VP of Strategic Operations. "We had a basic understanding when we sought assistance and [our consultant] was able to take our vision to the next level. We are very pleased with the final results."

WITMA Media Group LLC
Media & Entertainment
Phoenix, AZ
WITMA Media Group is a startup in the music industry bringing concert-goers, musicians, venues and show promoters together. Michael Rinehart, founder and CEO contacted Cayenne Consulting to create their business plan and investor presentation. "We particularly liked the ability to meet face to face with our consultant," said Rinehart. "If you need assistance in market research and developing a business plan and strategy, then Cayenne is who you want. They are a respected industry leader in business consulting."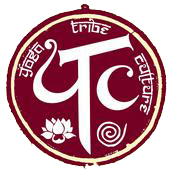 Yoga Tribe & Culture
Health Instructional Media Producer
Venice, CA
Yoga Tribe & Culture is a media company that produces and distributes high quality yoga-related content featuring celebrity, tier-one yogis. "Our team has been producing award winning yoga media content for decades, and we finally decided to start doing it for ourselves. Finding Cayenne was true blessing. Our consultant immediately understood our needs, helped us structure our business model, and showed us a path to cash flow that appealed to our investors. We couldn't be more happy with the results. More than anything, this was an incredible learning experience; we are so much more prepared than we were before our Cayenne engagement," said Frank Marino, Co-Founder and CEO. "Thank you for the awesome work. You do get what you pay for!"