Cayenne Consulting expanded to the Pacific Northwest in 2013. The region is home to numerous corporations including Boeing, Starbucks, Microsoft, Amazon, Expedia, and T-Mobile (USA).
Our business plan consultant in Seattle has experience in real estate, financial services, software, media & entertainment, consumer products, cannabis, food services, and many other industries.
Our business plan consultant in Seattle has earned glowing praise from clients:
Cayenne blew the other company away. We will not be duped into using a cut-rate firm just for cost savings again. After our experience with Cayenne, we know who we will go back to in the future… Cayenne!
— Paul Gutierrez, Founder, TP X-FIT LLC, Bellevue, WA
Our Seattle business plan consultant can help you with:
Why Choose Cayenne? Nine Great Reasons!
Cayenne's Business Plan Consultant in Seattle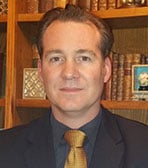 Principal Consultant
Seattle, WA
Michael Robbins has over 25 years of experience in financial services and he has contributed to the capitalization of 500 companies that raised hundreds of millions of dollars. As an investor...
Read More
Working with Michael has truly been an exceptional experience. His knowledge and understanding of what needed to be incorporated into our business plan proved he was the right guy for the job. He was able to take our vision, and turn it into a masterpiece of a business plan. Every Bank, investor, and accountant we have showed our plan to have all made the comment that "this is one of the best business plans we have seen". Michael has been our best investment, and our greatest asset thus far. It has been a pleasure to work with such a knowledgeable and genuine person. He truly cares! I am looking forward to using his services again in the future.
Michael went far above and beyond our expectations. He was able to take our rough material, idea and vision while using his expertise to create a priceless product for us. Michael is very knowledgeable and has years of experience in multiple areas that allow him to create a custom plan focused on your exact needs. You get far more then what you pay for his services. He was able to bring new ideas to the table and was a very big part of our team. You simply don't know what you don't know - make Michael apart of your team and you will know everything you need to be successful. Cant say enough about the help he has given us. Look forward to working with Michael for years to come!
Working with Michael was fantastic. Friendly and knows what he is doing. He makes creating financial projections look easy.
Michael Robbins greatly exceeded our expectations. His level of detail and workmanship was as if the company we were creating was his own. Not only did he completely blow our minds, I'm proud to say we gained a great friend along the way.Make the investment in Michael and spend the money.
Michael Robbins from Cayenne Consulting did an excellent job on my business plan. After a through evaluation of numerous aspects of my business he identified 3 product lines with a potential for 100 Million in sales each. I can't say enough about the beneficial advice I have received from working with Michael Robbins and Cayenne Consulting. I am becoming more successful because of their consulting services. Highly recommended!
Our senior business plan writer in Seattle serves entrepreneurs throughout the region, including Bellevue, Redmond, Portland, and Vancouver, Canada.
In addition, we have business plan consultants worldwide. Depending on your circumstances, one of our other business plan consultants may be a better fit for your needs. We will do our best to match you with the most suitable consultant.
Contact a Business Plan Consultant in the Pacific Northwest
If you'd like an assessment of your needs and a fee estimate, please let us know how to reach you: