Cayenne Consulting expanded to the Pacific Northwest in 2013. The region is home to numerous corporations including Boeing, Starbucks, Microsoft, Amazon, Expedia, and T-Mobile (USA).
Our business plan consultant in Seattle has experience in real estate, financial services, software, media & entertainment, consumer products, cannabis, food services, and many other industries.
Our business plan consultant in Seattle has earned glowing praise from clients:
Cayenne blew the other company away. We will not be duped into using a cut-rate firm just for cost savings again. After our experience with Cayenne, we know who we will go back to in the future… Cayenne!
— Paul Gutierrez, Founder, TP X-FIT LLC, Bellevue, WA
Our Seattle business plan consultant can help you with:
Why Choose Cayenne? Nine Great Reasons!
Cayenne's Business Plan Consultant in Seattle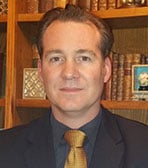 Business plan consultant in Seattle, WA
Michael Robbins has over 25 years of experience in financial services and he has contributed to the capitalization of 500 companies that raised hundreds of millions of dollars. As an investor...
Read More
Our senior business plan writer in Seattle serves entrepreneurs throughout the region, including Bellevue, Redmond, Portland, and Vancouver, Canada.
In addition, we have business plan consultants worldwide. Depending on your circumstances, one of our other business plan consultants may be a better fit for your needs. We will do our best to match you with the most suitable consultant.
Contact a Business Plan Consultant in the Pacific Northwest
If you'd like an assessment of your needs and a fee estimate, please let us know how to reach you: