Cayenne Consulting Privacy Policy
Our Commitment to Privacy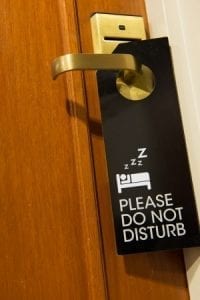 Your privacy is important to us. To better protect your privacy, we provide this notice explaining our online information practices and the choices you can make about the way your information is collected and used. To make this notice easy to find, we make it available at the bottom of every page of our website.
The Information We Collect
We collect information about you when you complete the Contact Form located at /contact-form.php. This form allows you to voluntarily submit information about you, your company, and the type of assistance you require from us. We also collect your contact informatin when you sign up to receive our newsletter.
The Way We Use Information
We use the information you provide to determine how best to respond to your inquiry. The information you submit will be shared with the person(s) best qualified to respond to your needs. In some cases, this person will be an employee of Cayenne Consulting. In other cases, this person will be an independent contractor or an affiliate. Your information will not be disclosed to any party unless they are under a contractual obligation to maintain the confidentiality of the information supplied by Cayenne Consulting.
Your contact information will be used to respond to your specific requests. In addition, we may send you periodic newsletters and other follow-up materials to your email address. Your contact information will not used for any other purpose, and will not be shared with outside parties except as noted above.
We use non-identifying and aggregate information to better design our website and marketing procedures.
Finally, we never use or share the personally identifiable information provided to us online in ways unrelated to the ones described above without also providing you an opportunity to opt-out or otherwise prohibit such unrelated uses.
Cookies & Google Advertising
If your browser permits it, we use cookies to identify unique visitors. This enables Google to show you Cayenne Consulting's advertisements while you are visiting other websites that are part of Google's advertising network. You may review Google's Advertising privacy FAQ for more information. From there, you may control your preferences or opt out of Google's use of cookies.
Our Commitment to Data Security
To prevent unauthorized access, maintain data accuracy, and ensure the correct use of information, we have put in place appropriate physical, electronic, and managerial procedures to safeguard and secure the information we collect online.
Addressing Privacy Concerns
If you have any concerns or comments regarding our privacy policy, please contact us using our Feedback Form and we will respond within one business day.