Our Commitment to Privacy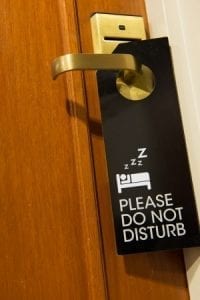 Your privacy is important to us. To better protect your privacy, we provide this notice explaining our online information practices and the choices you can make about the way your information is collected and used. To make this notice easy to find, we make it available at the bottom of every page of our website.
The Information We Collect
We collect information about you when you complete any of the forms on our website:
Contact Us forms: Our principal contact form, the shorter contact forms at the bottom of many pages on our website (including our home page), and the purchase form on our business plan review page allow you to voluntarily submit information about you, your company, and the type of assistance you require from us.
Newsletter Signup forms: Our principal newsletter subscription form and the shorter signup forms in the sidebar of our blog allow you to voluntarily submit your name and email address when you choose to subscribe to our newsletter.
Feedback form: Our feedback & suggestions form allows you to voluntarily submit your name, email, and message to us.
Search form: The Search function on our website anonymously stores a history of query terms used by our visitors.
Valuation model: If you use our online valuation calculator and choose to save a scenario, any information you provide will be stored.
If you engage our services, we will collect further information by telephone, emails, meetings, etc. as needed to successfully complete our assignment.
We collect anonymous information sent by your browser when you visit our website, including IP address, operating system, browser version, device type (desktop, mobile, or tablet), referring website, and pages visited. If you identify yourself by filling out a form, some of the anonymous data (such as what pages you view on our website) may be linked to your personal information. Third-party analytics services such as Google Analytics collect similar data anonymously and in aggregate in order to analyze the performance and effectiveness of our website and marketing efforts.
Cookies & Advertising
If you allow it, we use cookies to identify unique visitors. This enables advertising platforms such as Google, Bing, and Facebook to show you our advertisements while you are visiting other websites. You may review these companies' privacy policies for more information here, here, and here. You may choose not to accept cookies or request that they be removed at any time – you will find instructions for various browsers and operating systems here.
The Way We Use Information
We use the information you provide to determine how best to respond to your inquiry. Your contact information will be used to respond to your specific requests. If you opt into our newsletter, we may send you periodic newsletters until you choose to opt out. Your contact information will not be used for any other purpose and will not be shared with third parties except as noted in this policy. Information provided in the course of an assignment will only be used for the purpose of successfully completing that assignment. After the assignment is complete, we may use the information to conduct internal assessments and develop performance metrics. In addition, we use information gathered from users' browsing to better design our website and marketing procedures.
Sharing with Third Parties
The information you submit will be shared with the person(s) best qualified to respond to your needs. In some cases, this person will be an employee of Cayenne Consulting. In other cases, this person will be an independent contractor or an affiliate. Your information will not be disclosed to any party unless they are under a contractual obligation to maintain the confidentiality of the information supplied by Cayenne Consulting.
We never use or share your personally identifiable information in ways unrelated to the ones described above without first obtaining your express consent.
In addition, we use third-party vendors who provide us with analytics, hosting and backend infrastructure, and other services. These vendors utilize anonymous and aggregated data from users. Specifically, we use Google Analytics, Pair Networks, Cloudflare, and Wordfence.
How Long We Keep the Information
We keep your information for as long as it is warranted to fulfill our commitments to you, adhere to legal or regulatory requirements, or improve our services. If you have subscribed to our newsletter, we will keep your contact information until you request to unsubscribe. If you are a non-EU customer, we retain your information indefinitely until you ask us to delete personally identifiable data (although we will not delete information we must retain for legal reasons such as signed contracts and accounting records).
Your Choices and Rights (European Union only)
Under the GDPR, if you are an EU citizen, you have the right:
to access your personal data
to be provided with information about how your personal data is processed
to have your personal data corrected
to have your personal data erased in certain circumstances
to object to or restrict how your personal data is processed
to receive a copy of your data in a machine-readable format
to take any complaints about how we process your data to the Data Protection Authority in your country.
Your request and choices may be limited in certain cases: for example, if fulfilling your request would reveal information about another person, or if you ask to delete information which we are permitted by law or have compelling legitimate interests to keep.
Our Commitment to Data Security
To prevent unauthorized access, maintain data accuracy, and ensure the correct use of information, we have put in place appropriate physical, electronic, and managerial procedures to safeguard and secure the information we collect.
Addressing Privacy Concerns
If you have any concerns or comments regarding our privacy policy, please contact us using our Feedback Form and we will respond within one business day.
Updated May 7, 2018