Since 2001, Cayenne Consulting has worked with over 2,400 clients in nearly every industry. Some have been pure idea-stage startups; others have been sophisticated growth-stage enterprises seeking venture capital. Some are brick-and-mortar "Main Street" businesses; others are scalable tech ventures. We have also worked with Fortune 2,000 companies and several government agencies. This page tells some of their stories. To see a subset by industry, hover over the Clients menu above.
A&L Quarry and Concrete Products Ltd.
Mining
Fishers, IN & Ghana
A&L Quarry and Concrete Products Ltd. has applied for a license to mine stone from a 57 acre property that it owns in the Central Region of Ghana, approximately 50 miles west of the capital city of Accra. The stone deposit has been tested and has been deemed to be a type of granite that is suitable for processing into aggregate to be used in highway construction and for residential and commercial construction projects. In addition, the Company will manufacture finished concrete products such as cement block, roof tiles and other products to be sold into downstream construction markets. Said Albert Ortsin, the Company's owner and CEO, "the Cayenne consultant who assisted with the preparation of our business plan and financial forecast fully embraced our project. He had a clear understanding of both the business opportunity as well as the benefits to the community of the quarry. Further, we appreciated his background in doing business in an emerging economy."

ac*quaint media
Media & Marketing Consulting
Walnut Creek, CA
ac*quaint media is a full-service solutions provider and consulting firm for new and traditional media. The company produces highly targeted audio content derived from user search demographics, and distributes it across radio and other advertising channels. "I could not have done this project on my own," said Ken Kohl, Founder & Chief Visioneer. "Cayenne not only provided top quality financials, executive summary, and PowerPoint presentation, but moral support and great insight into the adventure I was embarking on."
Accelerator Enterprise Technology
Technology Staffing & Outsourcing
Beverly Hills, CA
Accelerator Enterprises Technology provides a spectrum of IT services ranging from staff augmentation to complete project outsourcing. AET staffing options range from onsite full time to off shore part time resources. "I hired Cayenne Consulting to coach me through a transitional period in my business. Cayenne has brought clarity, structure and accountability to the process," said David Victor, CEO. "The coach's role as guide and mentor based on his extensive experience has allowed me to learn new skills and grow as a business owner. The net result is we are achieving the goals we have set for the business."

Accra Stroke Hospital Ltd
Specialty Hospital
Accra, Ghana
Mr. John Awuah, General Manager — Stroke & Neurosciences at Queens Hospital, England — will build a specialist tertiary hospital in Accra, Ghana . The Accra Stroke Hospital will have 26 beds and will specialize in the treatment of stroke patients in the Accra-Tema metropolitan area to the highest clinical standards expected of a stroke centre. Cayenne assisted Mr. Awuah with the preparation of two business plans, one including a diagnostics lab and one without, two financial models, and an investor presentation. Said Mr. Awuah, "Many thanks for putting together a fantastic business plan for me. I really appreciate the time and effort that was put into it."
Africa Capital Bank
Commercial Banking
Kinshasa, Democratic Republic of the Congo
Africa Capital Bank is a new banking institution that has been founded to serve customers in the Democratic Republic of the Congo. With a head office in Kinshasa and branch offices in Lubumbashi and Kisangani, Africa Capital Bank will build its success on providing excellent customer service and a unique range of products and services, delivered in a friendly environment through a professional staff that leverages world class technology. The Bank will serve small and medium size domestic and international businesses in the mining, energy and agricultural sectors throughout the DRC. "Developing a business plan for a new bank in a developing country is a very complex undertaking," says Simplice Essou, Chairman of the new bank. "The Cayenne consultants did their homework in terms of market research and regulatory requirements and this effort should result in a well-received document by Central Bank authorities and investors, alike."
Ag Connections
Agricultural Management Software
Murray, KY
Ag Connections develops software tools that help growers, retailers, and consultants manage day-to-day crop production operations. Production records are very confidential, and Ag Connections' system allows the grower, the owner of the data, to control where data goes and how it is shared. "Cayenne developed the highest quality plan that played a key role in successfully raising our financing and helped define our future growth strategy," said Rick Murdock, Vice President.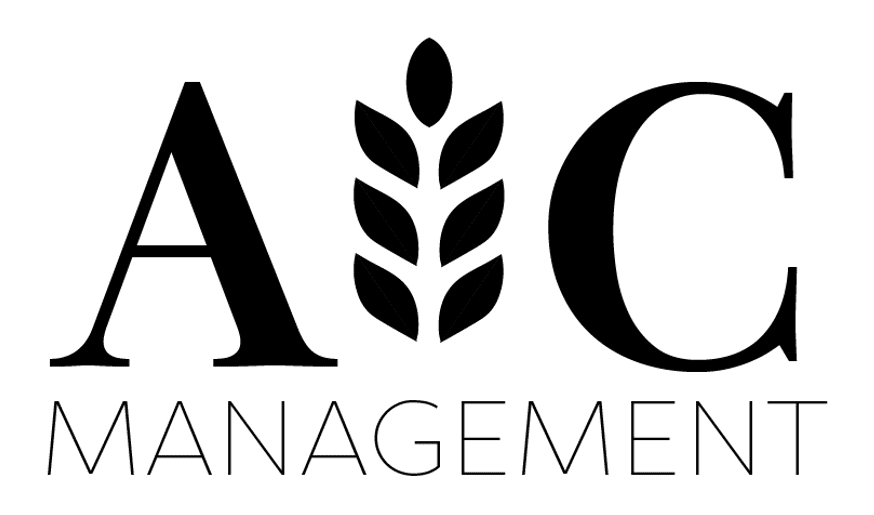 Agriland Capital Management
Real Estate Private Equity
Ohio
Agriland Capital Management, LLC creates and then provides professional management of funds that invest in row crop farmland in North America. Cayenne created the Company's business plan for an initial fund offering to investors. Tony Rohrs and Dale DeLoye, the fund principals, said, "The highly detailed, focused analysis of our marketplace that Cayenne provided allows us to present our concept in a thought-provoking, professional manner. Cayenne has given us a work product that elevates our fund offering and will be utilized for years to come."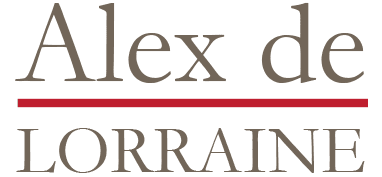 Alex de Lorraine
Hospitality
United Kingdom
Mr. de Lorraine is the sponsor of a real estate investment and development project in the UK that involves turning an English manor into an adventure park for children. The project is being launched in the Essex countryside. Mr. de Lorraine remarked: "I worked with Cayenne on a business plan for the development of an English manor property into an interactive adventure park for children, and was very happy with the results. The plan allowed me to better understand my operating and capital needs."
ALIS Technology
IT Consulting & Software
Chicago, IL & Dubai, UAE
Founded in 2001, ALIS is a top IT service-provider for network infrastructure, software development, cloud services, technology and web culture. ALIS approached Cayenne to assist with the exploration of growth opportunities in the Middle East, specifically a new software platform for the medical tourism industry in the United Arab Emirates. According to CEO, Sheikh Sadiq, "[Our consultant] took the time to understand our business, and develop potential solutions based on his experience in IT and software startups. He developed a pitch deck and financial projections for our investors and strategic partners that clearly expressed the strategic vision of our company."
Allied Soft Limited
Software and IT Services
Lagos, Nigeria
Allied Soft is a technology company focused on people management and business software solutions. Allied Soft became the first Nigerian company to earn product certification with Microsoft thereby gaining the status of an Independent Software Vendor and Gold Certified partner. Rick Tifone, of Cayenne Consulting developed the company's business plan, investor presentation, and financial model for the investor community. "Rick, thanks for a job well done! This has been a most rewarding and informative exercise and I feel better equipped with tools that can help me secure outside investment and analyze my business." said Chuma Ofoche, Managing Director and Chief Executive Officer, Allied Soft Limited.

Almighty Sports
Athletic Apparel
Agawam, MA
Almighty Sports is an apparel company that sells athletic sportswear to men, women and children. Cayenne Consulting was hired to develop their business plan and financial model. Larry Garlington, President of Almighty Sports, wrote "I am extremely pleased with the business plan and financial model and I appreciated the consultant's patience throughout the process. The value of the advice alone makes everything worthwhile."

AlphaGirlz
Women's Wellness
Long Beach, CA
AlphaGirlz is a 501(c)(3) nonprofit charitable organization that focuses on educating and increasing the levels of activities in girls and women to reduce and prevent obesity related diseases like Type 2 Diabetes and Heart Disease. The consultant "took the time to thoroughly understand my business needs and goals when he prepared our business plan," said Angela Evans, CEO & Founder of AlphaGirlz. "He was always professional, kind and available to accommodate my busy schedule. Thank you for your patience!"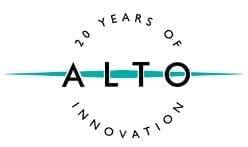 Alto Aviation
Aviation Audio Entertainment Systems
Leominster, MA
Alto Aviation is the leading provider of audio entertainment systems for private aircraft. Cayenne Consulting has provided strategic planning facilitation and ongoing executive coaching to Alto's management team. "My business partner and I initially hired Cayenne Consulting to help us develop a strategic plan for our business and provide guidance and accountability in the execution of the plan. In the time we have worked together, our business has grown and evolved and the number of topics that Rick Tifone has coached us on is too long to enumerate," said Don Hamilton, President, Alto Aviation. "Our weekly phone meetings have helped us grow as leaders and have improved our performance. We have benefited greatly from the advice and feedback he provides. Most importantly, he challenges us to look at things differently which has helped spur our growth."
American Mortgage Specialists
Mortgage Banking
Mesa, AZ
American Mortgage Specialists has grown to become one of the largest mortgage banks/brokers in the West, with 180 branch offices and 1,200 employees. Until now, the company's growth has been fueled through marketing expertise. However, further growth was constrained by working capital needs. Thus, Cayenne Consulting was engaged to prepare a business plan to make the case for investing in AMS. "Cayenne was professional, fast, and delivered an excellent product," said David McMaster, Vice President of Mortgage Banking at AMS. The plan was "to the point and tells the story. Very well done."

Analytica Systems
Technology Services
Boston, MA
Analytica Systems offers world-class systems engineering capabilities to clients in the Boston metropolitan area and surrounding suburbs. Analytica Systems' services mitigates the risks inherent to technology initiatives, while minimizing the tradeoffs of cost, schedule, technical performance, and quality. "My Cayenne coach guided me through the process of establishing the company, business development, execution of client engagements, and overall strategy," said John Sedivy, President of Analytica Systems. "Cayenne has been an invaluable asset to the success of my business and I highly recommend Cayenne's services to anyone either looking to start a new business or take their existing business to the next level."
Angels212
Online Psychiatric Support Service
Tiverton, United Kingdom
Angels212 is a social membership website helping people who have suffered the loss of someone they truly love. Cayenne prepared the business plan and a financial forecast model for this multinational startup. Founder and CEO John Stacey said "Cayenne looked at and refined our business model and explored the potential opportunity in the USA. They also evaluated why the Angels212 solution differed from existing web based solutions and one-to-one counselling."

Argus Lending
Mortgage Lending
Pleasant Hill, CA
Buying a home is the largest investment most families will make in their lifetimes. Major banks have been phasing out of original mortgage lending for over a decade, preferring to focus on servicing. Non-depository lenders like Argus Lending are stepping in to fill the breach, offering homeowners new and old the types of loans they need to accomplish their financial goals. Cayenne Consulting prepared the firm's business plan, financial forecast, and pitch deck. Chris Urani, the company's Co-CEO, wrote "We engaged Cayenne in early 2015 to prepare a business plan for our growing mortgage company. The consultant grasped our needs and prepared highly professional documentation. As we grew and attracted new investment, we came back to Cayenne and asked the same consultant for an update of the plan. He outdid himself in updating the work."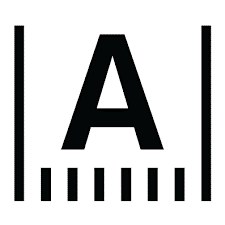 Artdex
Art Collection Mobile App
New York, NY
ARTDEX is a cloud-based website and mobile app art collection archive and management tool. It is also a professional social network platform that provides an easy-to-use social forum to create and share digital art inventories of both physical and virtual art collections. The plan "Absolutely exceeded my expectations," wrote Artdex's founder. "Cayenne took all of the ideas and concepts of my business into an exceptionally well-defined format and presentation. Process of first communication through working out of the details of contents/ subsequent discussions and collaboration was more than professional and efficient which I'm sure all depends on consultant's individual capability and professional credentials. Cayenne was best of the combination. I've worked w/ business consultants (not business plan consultants) in Asia and Europe for diverse private equity projects in various fields – manufacturing, finance, and restaurant. They were not as capable and entrepreneurial as Cayenne."

Artificial Development
High-Performance Computing
Palo Alto, CA & Cochin, India
Artificial Development is creating a bio-realistic whole-brain simulation system (both hardware and software) that will enable both neural research and the development of advanced cognitive applications. Cayenne Consulting developed the company's business plan and financial model for the investor community. "We've been working away for over two years, but with competition looming we needed to go into high gear. Cayenne made our advantages explicit and our positioning clear, and created a plan that speaks to investors." said Marcos Guillen, President and CEO.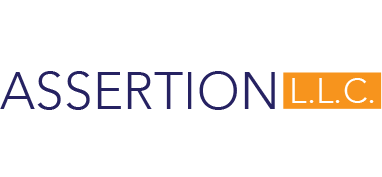 Assertion, LLC
Insurance Support Services
Cleburne, TX
Assertion is a start-up that will provide supporting services in the insurance industry. The business model includes a complex payment and reward structure. The founders wanted to have a financial model for the new company to test the business model and find any adjustments that may be needed before encountering the market. "We had engaged Cayenne for a previous project. Based on that engagement we had high expectations for this new engagement. Our expectations were exceeded and the financial model was the first test of our business model", said Calvin Rogers, CEO.

Assured Independence, LLC
Home Health Monitoring Services
Bothell, WA
Home health care is expanding and taking care of a rapidly increasing number of seniors who want to stay in their homes. Modern communications and small, easy to use, inexpensive devices can track vital signs and ensure care plan compliance. Assured Independence supplies the missing pieces, selecting the best performing and affordable products, configuring them, training the caregivers, repairing and replacing equipment with problems, and renting the equipment. The company closes the gap from the technology to the user, resulting in less expensive, improved home care. "Cayenne delivered the highest quality business plan and financial forecast. It is clear that they care as much about our success as we do," said David Hunt, co-founder and CEO.
Atman Hospitality Group, Inc.
Green Hotel Chain
South San Francisco, CA
Atman Hospitality Group is a pioneer of the green hotel industry. It is the world's first green hotel chain and the only one to win the coveted LEED gold certification, a national standard awarded by the U.S. Green Building Council. Atman is working to transform consciousness about social responsibility while offering their guests a unique experience of responsible luxury. Cayenne Consulting developed their business plan and financial model. Writes Yuan-Sing Chang, Vice President, "We needed a business plan which could communicate our message of industry transformation alongside the dollars-and-cents story of running a profitable hotel chain. Our Cayenne consultant effectively captured the many exciting facets of our business through a colorful business plan, while presenting a compelling business case for our continued growth. I'm pleased with the way everything turned out."

Aura Development
Medical Spa Advisory Services
Scottsdale, AZ
Aura Development helps entrepreneurs get into the medspa business through construction consulting, practice management, and strategic marketing support. Cayenne Consulting helped Aura prepare business plans and financial forecasts for several medspa clients in Colorado. Cayenne consulting was "efficient, flexible, and professional," said Heidi Brodt, CEO. "I will recommend [Cayenne Consulting] to other associates."

AV Ecosystem LLC
Specialty Transportation Management System
Chicago, IL
This system enables carriers to improve their value proposition, decrease operating costs and improve services offered. As a result, shippers enjoy lower costs and shorter in-transit times. Cayenne was engaged to prepare a business plan and pitch deck. "I researched several different business plan consultants and decided to go with Cayenne," said Kevin Siegel, Co-Founder & CEO. "My consultant was phenomenal, and I couldn't be happier. He responded to my questions within 10-15 minutes, no matter the time of day. He made the process easy. I've already landed a pitch meeting from one of the VC firms I sent the deck to."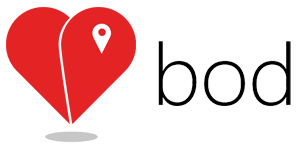 BadOnlineDates.com
Online Dating Social Network
Marina Del Rey, CA
BadOnlineDates.com is developing an online community for daters to share their experiences and find camaraderie, a concept which merges social networking and online dating, two of the most viable Internet trends. Cayenne Consulting developed the business plan, financial projections, and provided guidance on BadOnlineDates.com's growth strategy. CEO Jennifer Kelton said, "The credibility the business plan has given me has been instrumental in assembling my team and advisors. The coaching my consultant provided me above and beyond preparing my plan was invaluable. With Cayenne's assistance I am now in a position to launch BadOnlineDates.com quickly and with confidence."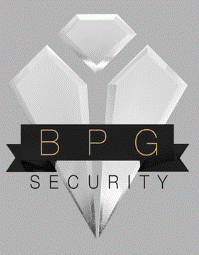 Battalion Protection Group
Personal Security Services
Santa Monica, CA
Battalion Protection Group, Inc. (BPG Security) provides licensed and insured security personnel to corporations, celebrities and high net worth individuals on a contract basis. The Company utilizes a revolutionary, first of its kind, user-friendly mobile application to connect licensed freelance security professionals with individuals, businesses and events requiring security services. "My Cayenne Consultant was absolutely awesome," said BPG Security's founder and CEO, Martin Kirsten. "We met and had a conversation about BPG Security's goals and objectives. Cayenne prepared our business plan, presentation deck and financial forecast which has proved to be an invaluable business tool since our launch. In my opinion Cayenne Consulting is the gold standard of business planning and strategy, thank you Cayenne!"
Bella Hair Studios
Beauty Salon
Elizabeth, NJ
Bella Hair Studios is a new beauty salon that will provide the ultimate salon experience. In addition to providing cuts, styling, color, and other hair related services and treatments, the salon will sell jewelry, handbags, and other accessories. Bella's owners and staff are inspired to make each and every client feel their best on the inside as well as on the outside. Madie Nash, the salon's founder and owner said, "My husband and I went into this project with a very clear vision. We knew where we wanted to end up. Thankfully, Cayenne's professionals enabled us to communicate how we would execute our vision through our business plan. We are very excited about our prospects."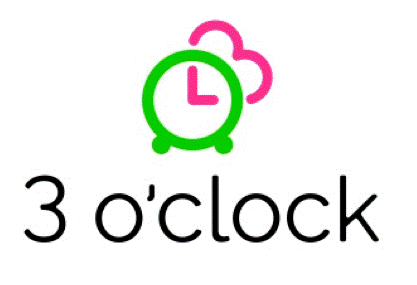 BestLink Inc.
Social Dating App
San Jose, CA
BestLink is a social dating application based in San Jose, California. The company uses a simple personality test to categorize users by type, employing an algorithm that has proven highly effective in past applications related to management and education. BestLink's 3 O'Clock app successfully matches users for dating and friendship. "Cayenne was instrumental in assisting us with working through the strategic planning process and formulating an effective business plan for investors," remarked Sangtae Choi, CEO. "Cayenne's perspective and business plan have given us a great foundation for success."

Bidology Corporation
Online Bidding Platform Connecting Consumers to Local Service Providers
Phoenix, AZ
The Bidology Corporation offers a comprehensive bidding platform for consumers looking for professional services across the health & beauty, automotive, home improvement, financial, personal services, sporting, entertainment, and any other applicable service categories. "For our launch, I needed a strong financial forecast that captured the full complexities of our market size and opportunity," said Mr. Younger, the Founder & CEO of Bidology. "Cayenne Consulting accomplished this task, and much more. The Consultant provided in-depth strategic insight that served to strengthen Bidology's vision and overall execution. I am looking forward to working with Cayenne again."

BIDWELL
Apparel and Home Décor
Los Angeles, CA
BIDWELL designs and sells elegantly produced consumer products incorporating the iconic photographic images of Charlie Bidwell. Products include photographic prints, greeting cards, apparel, decorative pillows, coasters and drink trays. Cayenne Consulting prepared a business plan and financial model for use in the Company's fundraising efforts. BIDWELL's CEO, Charlie Bidwell, commented on his experience with Cayenne stating that they are "an efficient and effective service provider of business plans and strategies."
Bikini Thief
Online Apparel Retail
New York, NY
Bikini Thief is an e-commerce site that sells swimwear and swim accessories to young women. Cayenne Consulting was hired to develop their business plan and financial model. According to Greg Taddeo, President of Bikini Thief, "We at Bikini Thief like to pride ourselves on providing clients with both a great product and exemplary customer service. After working with Cayenne Consulting, I can wholeheartily recommend their services and skills. From start to finish [the consultant] engaged us to create a multifaceted and professional presentation, worthy of the savviest of Wall Street firms."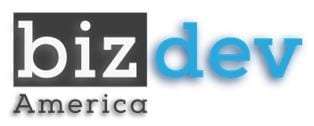 BizDev America
Business Development Consulting
New York, NY
New York City-based BizDev America is a business development consulting firm that has been established to assist emerging technology companies in France and other European countries to seek new business opportunities in the United States. Specifically, BDA will identify new business opportunities-whether that means new markets, new partnerships with other businesses, new ways to reach existing markets, or new product or service offerings to better meet the needs of existing customers-and then to go out and exploit those opportunities to bring in more revenue. "Our consultant had some unique insights into our business and was able to add some excellent services that we will be offering our clients in the future," said Gilles Meiers, founder of BizDev America. "I am hoping that we will be able to partner with Cayenne on future client work."

Blended Estates
Wine Wholesaler
Boca Raton, FL
Blended Estates is a wine wholesaler focused on creating a branded line of wines targeting sophisticated consumers. Cayenne Consulting prepared a robust five-year financial forecast for the company. When asked how Cayenne compared to other business plan consultants that he previously worked with, Keith Glickman, the Company's founder and CEO stated, "Cayenne was superior by far." He went on to state "It was great seeing examples of the deliverables before the project started so expectations were set from the beginning. Our consultant was very efficient and easy to work with. Went above and beyond every step of the way!"

BloomBoss
Hydroponic/Cannabis Products, Grow Lights
Framingham, MA
BloomBoss, LLC offers everything that indoor gardeners need to optimize their growing environment and maximize yield and output throughout the entire growth lifecycle. The product line includes "intelligent" LED grow lights, consumables, remote monitoring and security devices, and complete grow kits. "Cayenne offered invaluable strategic advice and direction for developing a compelling business plan and financial model that will increase the likelihood of obtaining investor financing," said Chuck Siegel, CEO. "The entire business planning process gave me the opportunity to evaluate and refine my business model, which will help ensure success over the long term."
Blue Jay Consulting, LLC
Emergency Room Consulting Services
Tampa, FL
Blue Jay Consulting is a team of nationally-recognized health care leaders focused on delivering real and effective organizational change to Emergency Departments. Blue Jay delivers outcomes-oriented solutions and quantifiable results to clients seeking operational improvement and/or interim leadership. The company tackles projects using a hands-on, in-the-trenches approach, strengthened by their genuine dedication to improving the quality of emergency care. Writes Mark Feinberg, "Our Company sought a financial model to help us better understand the best way to go about building our business. Our Cayenne consultant developed a forecast which helped us to tune our marketing activities and cost structure. Thanks to Cayenne for a job well done."
Bondi Digital
Digital Publishing Platform
New York, NY
Bondi Digital develops technology that helps magazine publishers monetize their archives. In February 2006 the company, which had some products in the marketplace, needed help articulating their business plan. Cayenne was engaged to help the founders think through issues related to growth and investment opportunities, and to prepare the company's business plan. David Anthony, co-founder of Bondi, said "We appreciated the work that Cayenne did for us. [The consultant] was insightful and professional, and his assistance saved us countless hours. Thank you."
BookAGolfPro.com
Golf Instruction Sales
Tempe, AZ
BookAGolfPro.com, Inc. is in the business of selling golf lessons and other golf instructional services online. Thanks to BookAGolfPro's unique scheduling software, golf professionals are able to post available times and rates and golf students are able to make intelligent choices as to whom to choose among thousands of professionals. This system dramatically eliminates inefficiencies in the way golf lessons are currently booked. The BAGP website is fully developed and ready to go live. BookAGolfPro.com will be a "one-stop shop" for instruction-seeking golfers, delivering golf instructional services in a more efficient, cost-effective manner than ever before seen. Says Noah Frochtzwajg, BAGP founder, President & CEO, "LOVED the passion that Cayenne brought to the project. You can tell that they really care and that they want to get everything perfect no matter what it takes. That attitude is contagious and makes them a firm who people truly enjoy working with."
Boylan Companies
Apartment & Mixed-Use Communities
Raleigh, NC
Boylan Companies, a Raleigh, North Carolina based firm, specializes in the development and construction of apartment properties and mixed-use communities in the State of North Carolina. Since it was launched in 2002, Boylan has secured $15 million in investor equity and leveraged those funds into over $200 million in real estate assets, including the construction and development of over 1,177 multi-family units, 509 single family/town home units, and 61,300 sq. ft. of office space. "Cayenne helped us complete a world-class equity package for two new properties now under development," said Dusty Field, CEO. "The package is visually stunning, very effective at telling our story, and has been well received by investors."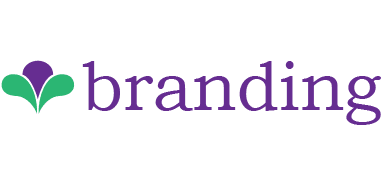 Branding
Death Care Co-op Services
Scottsdale, AZ
Branding is a co-op that services funeral homes, crematoriums, and cemeteries in the U.S. Death care facilities can purchase anything from caskets to tombstones, supplies to religious paraphernalia, insurance to merchant accounts, car rentals to tractor equipment, invitations to flowers. The Company will offer a first to market advantage for the industry, as there is no known co-op operating in the funeral home industry. "I am very pleased with my consultant," said Mr. Roberts, Founder of Branding. "Cayenne Consulting provided top notch insight. The firm is a valuable addition to the Company's strategic vision."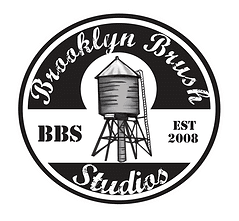 Brooklyn Brush Studios
Artist Workspaces
Brooklyn, NY
Brooklyn Brush Studios (BBS) promotes and serves the creative community in New York City by developing and offering professional, affordable workspaces designed to meet the needs of the emerging artists and creative entrepreneurs. Located in Bushwick, Brooklyn, the studios are economically accessible, in close proximity to the subway into Manhattan, and centrally located in the nexus of the Brooklyn art scene. The founder of BBS wrote: "Our business plan has a highly professional look and feel. It allows us to present our business clearly and displays how we separate ourselves from other companies in our sector. The materials prepared by Cayenne provide a clear and detailed picture of how our business operates – which has been vital in our communications with investors. All of our email conversations were clear and kept the process moving forward, but it was the face-to-face meetings that really provided the opportunity to bring everything together."

C1St Auto
Auto Sales
Huntington Beach, CA
C1ST Auto an online portal for buying and selling cars with a no haggling, no pressure system that revolutionizes the way cars are bought and sold today. C1st Auto finds the car our customers want or consigns their cars for sale, and then allows them to complete the deal at our dealership in literally 30 minutes with complete fee transparency. Vaughn Sigmond, founder and CEO, said: "The business is launched and even though we are in the early stages we are thriving, and I owe a big part of that to [our Cayenne consultant]. Her understanding and guidance from idea through planning to implementation proved to be quite valuable and insightful. She was a real joy to work with. She did what she committed to doing on time and exactly how I needed it done. I would recommend her to anyone needing business planning advice."

Capstone Prime Group
Management Consulting
New York, NY
Capstone Prime Group will be a boutique management consulting firm that will help clients improve their operations, efficiency, individual sales productivity, customer experience, and assist with strategic transactions that will help launch emerging companies and provide investors with the ability to make opportunistic investments. Says Irakli Sarava, the firm's Chief Operating Officer, "Thanks for your amazing service and true partnership! I really appreciate everything that you are doing to make sure our business has a successful start! Your insight and experience in dealing with clients similar to the ones we will be assisting has been an unexpected benefit."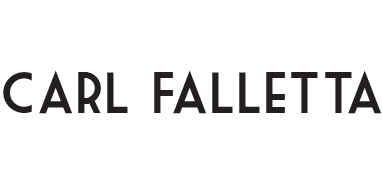 Carl Falletta
Very high volume direct mail services
Sarasota, FL; Buffalo, NY; and Columbus, OH
Carl Falletta established and grew one of the highest volume direct mail operations in the country. He decided to sell the operation and retained Cayenne for assistance. After consummating a successful transaction, he wrote "I just wanted to reach out and say thank you for helping me to prepare for the sale of my business. Your experience, guidance, and support were key factors to our ability to achieve a favorable outcome."
CaseBoss, Inc.
Civil Litigation Case Management System
Gilbert, AZ
CaseBoss is a user-driven case management solution that gives its users a clearer, stronger voice in the legal system. With the tools and community available in CaseBoss, users can record information and events as they happen. They are better prepared to meet with their attorney or mediator, and armed with objective facts, attorneys can better represent their client's interests. The result is a more effective client/attorney partnership with fewer phone calls, an aligned purpose, and lower costs over time. "Cayenne became part of our team and told our story from user benefit, to financial results, through investor return. They care as much about our success as we do," said Chuck Paxson, CEO.
Caterpilly LLC
Mobile Health
Pittsfield, MA
Caterpilly, LLC is an m-Health company that provides subscribers with a series of daily text messages that offer encouragement and reminders to accomplish long-term goals and healthy habits. According to Lara Aillon-Sohl, "The Cayenne Business Plan looks amazing! I am so appreciative of the work and attention that they gave to my project. In the next month I will be reaching out to potential advisors and partners. The Business Plan will certainly provide evidence and legitimacy. Thank you!"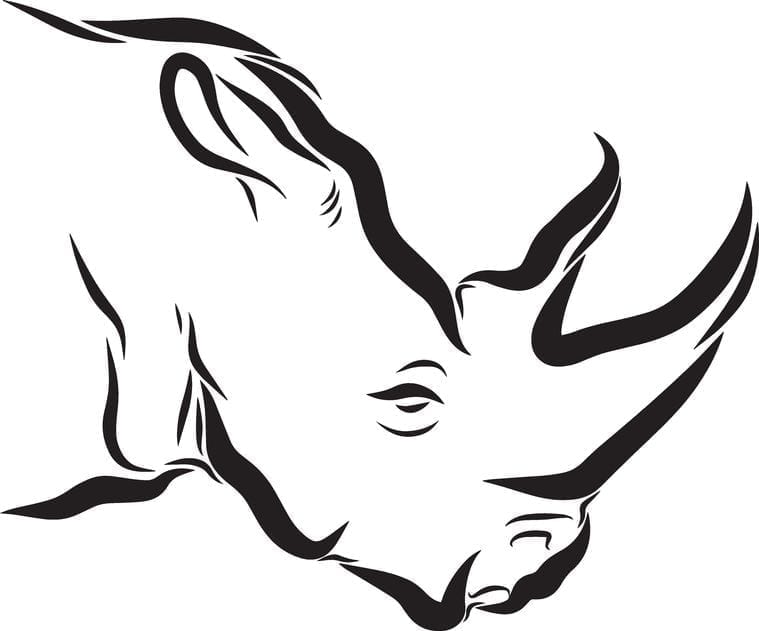 Charging Rhino
Film/TV Studios
Cleveland, OH
Charging Rhino, LLC came to Cayenne for assistance in making the business case for its new Cleveland-SLC film/TV studios. The project involves development, construction, legislation, complex funding, and public works. The Company's lead executive said: "Our consultant dug in with us from the first moment, offering experience, encouragement and new ideas, and constantly took our team's best interests to heart. He performed an in-depth survey of a complex market, and then wrote our business plan, presenting granular concepts in ways our prospective stakeholders could embrace and understand. The business plan has become a critical tool in moving this important project forward."
Chronus Finance
Consumer Banking & Brokerage
Moscow, Russia & New York, NY
Chronus Finance is a Moscow-based financial brokerage firm focused on the mass consumer market in Russia. Following the financial supermarket business model, Chronus' rich product suite includes mortgages, home equity lines of credit, auto and equipment loans, as well as insurance and investment products. The company asked Cayenne Consulting to prepare a business plan to help it attract new investment."Cayenne led us down the path from start to finish. They helped us crystallize our strategy, and architect a compelling business plan that was well received by investors," commented Eugene Gourevitch, CEO.

Clean Air Technologies
Emissions Control for Internal Combustion Engines
Fort Worth, TX
Clean Air Technologies, LLC is an environmental technology company that produces and distributes AirNJect, a patented exhaust valve that reduces pollutive emissions and greenhouse gasses. "We needed to produce a business plan for our capital raise, which means we also needed to perform a valuation and develop the terms of our offering," said Bert Thompson, President & CEO. "My job was delivering a plan and a capital formation strategy to our board of directors. The only way to properly describe our opinion of what Cayenne produced is to say that everyone is absolutely blown away! Outstanding work from start to finish, and what a valuable experience! Our only regret is that we didn't retain Cayenne a year ago."

ClearDATA
HIPAA Compliant Data Center
Phoenix, AZ
ClearDATA offers secure, HIPAA-compliant data center and a platform to enable third-party EMR applications. Cayenne Consulting helped ClearDATA refine the content and appearance of its pitch deck during the weeks leading up to a major investor conference. "Cayenne really helped us tell our story in a more powerful way. The new visuals, organization, and language gave our presentation the clarity it needed," said David Jemmett, CEO of ClearDATA. "The presentation was a success, and we generated a lot of buzz with the bankers."

Cloud9express
Logistics SaaS Plaform
Overland Park, KS
Cloud9express offers Cloud Resident Shipping Rate Optimization Software as a Service. It can integrate with any locally hosted or remotely hosted Enterprise Resource Planning (ERP) system, as complex as SAP or as simple as QuickBooks. A user can implement the interface in a half hour. It makes Fortune 500 class business functionality available to any size of business. Bob Knapic, CEO said, "We engaged Cayenne to build our financial model. They implemented a very flexible model that we expect to use for years, and provided exceptionally responsive support."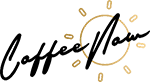 CoffeeNow
Retail
Yakima, WA
CoffeeNow is a unique delivery concept. CoffeeNow's scheduled vans enable consumers to get a variety of beverages delivered without any noticeable fee, or loss of time or productivity, and can fit into employer schedules. "Cayenne went far above and beyond our expectations. You get far more than what you pay for their services," said CoffeeNow CEO Jordan West. "Cayenne was able to bring new ideas to the table and was a very big part of our team." CoffeeNow President Kaleb Schrank said, "Working with Cayenne has truly been an exceptional experience. They were able to take our vision, and turn it into a masterpiece of a business plan. Every bank, investor, and accountant we have showed our plan to have all made the comment that 'this is one of the best business plans we have seen.'"

ColoWrap
Medical Device
Durham, NC
This innovative maker of hospital safety products asked Cayenne to help shape a story and messaging to more effectively reach their investor audience. James Hathorn, the CEO wrote: "The ability to synthesize and consolidate large amounts of information into concise, well-written investor documents is a skill not many possess, yet David is a master of this craft." Cayenne also consulted to ColoWrap on a variety of strategic and operational matters. Mr. Hathorn further commented that the engagement "materially improved our business strategy. Lastly, and perhaps most importantly, David operated with integrity and made the success of our business his foremost priority throughout our engagement."

Comfort Pro
HVAC Services
Chattanooga, TN
Based in metropolitan Chattanooga, TN, ComfortPro will be a full-service HVAC contracting firm specializing in single family and small commercial repair, maintenance, and installation services. Quality, innovation, creativity, technical excellence, and meeting customers' needs will guide ComfortPro as it becomes a leading member of the business community in Chattanooga. Says Jeff Cass, ComfortPro's owner, "my Cayenne consultant really helped me re-write our company's business plan so that it would be a highly professional presentation. I am very proud of it."
Compass Chauffers
Private Chauffeurs for Individuals and Businesses
Boston, MA
Compass Chauffeurs provides premium chauffeurs for its clients that can be hired hourly or through a monthly or annual membership. The Company uses only Jaguar XJL's and Range Rovers, and the workforce includes former servicemen and women from the United States Armed Forces. Cayenne Consulting developed the Company's business plan and financial model. According to Loubens Bruno, CEO of Compass Chauffeurs, "Working with Cayenne was extremely valuable and has helped us to develop a compelling package for prospective investors. Through the process, we were able to develop a comprehensive five-year plan for the company and it was a pleasure working with the Company."
Consumer Break
Internet Marketing
Spencer, WV
Consumer Break is a mobile app that maximizes the value of mobile advertising and increases the ROI for advertisers by using advertising images in popular consumer puzzle games. Michael Eisenberg, CEO, wrote: "Cayenne has been indispensable to us in our development stage. The detail and presentation of our business plan and pitch deck is now of a quality that it can be proudly presented to any prospective investor. The financial model is an exhaustive variable tool that will be of permanent calculable use. I had previously spent many hours researching relevant data in market research. [Our consultant] provided what seems to be all the relevant data in the world in one PDF file. Now all I have to do is scroll, copy, and paste. If I were to ask a stupid question (and I have), [the consultant] would promptly and politely answer with an essay of context and explanation. Cayenne's pricing is very competitive and affordable which was very important to us at our stage of development, I look forward to turning to Cayenne again at any opportunity."

Consumer Health Brands
Nutritional Supplement
Morgan Hill, CA
Consumer Health Brands has developed an effective and healthy solution to the discomfort experienced when socially consuming alcohol. DEFY® is their unique powdered formulation that is sold in single use, on-the-go packets. It contains a powder mix of electrolytes, B-vitamins and amino acids that help to: A) enhance alcohol metabolism by increasing glutathione levels to support the body's natural process of breaking down acetaldehyde, a toxic by-product of alcohol metabolism, B) rehydrate the body due to alcohol-related dehydration, and C) replenish lost vitamins and minerals to help next-day mental alertness. DEFY® is the result of work by the founder, Chris Fenton, who has invested 11 years of product research plus four years of market study and testing to arrive at the current formula. Chris offered his view of Cayenne's work as follows: "Before I got Cayenne involved, I had a complete grasp of the product and good knowledge of the market but Cayenne's ability to step back and see the broader perspective was invaluable in explaining our story. They more than fulfilled my expectations."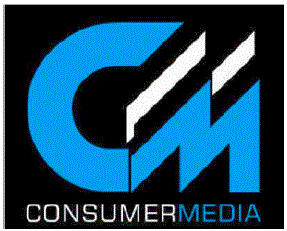 ConsumerMedia
Managed Services for Digital Advertising
San Diego, CA
ConsumerMedia is an early stage venture with a patent protected managed service platform for digital advertising. The company's Founder and CEO, Earnest Smith, said: "Cayenne helped me to formulate my business model as well as developed a visually stunning business plan and presentation."

Conversion Consultants
Clean Energy
China
Conversion Consultants, LLC is raising institutional funding for a large, highly profitable green energy project in China. Cayenne was engaged to develop the pitch book and financial and funding projections for investors. "For this major project, it was critical to develop polished, compelling presentation materials," said William Minot, Managing Partner of Conversion Consultants. "Cayenne conveyed a thorough understanding of our needs, product, and market, and the work was excellent. We loved our consultant and appreciate the responsiveness we received throughout the engagement."

Costa Vida Fresh Mexican Grill
Mexican Restaurant Chain
Calgary, Alberta
A new, Calgary, Alberta based company has entered into a master franchise agreement with Costa Vida Fresh Mexican Grill, a branded chain of fast, casual Mexican restaurants headquartered in Salt Lake City, Utah to own and operate Costa Vida branded franchises throughout Canada. The first store is under construction and a total of 17 will be opened by the end of 2013. The founders will fund a large part of the capital required to build the first 17 stores with investment capital and to do so, they required investor-grade documents to communicate the business and investment opportunity. "We weren't able to give Cayenne as much time as they would have liked to prepare our business plan, financial forecast and investor presentation but they really came through for us," said the company's President and Founder. "We are very proud of our documents and know that they will impress our investors as much as they impress us."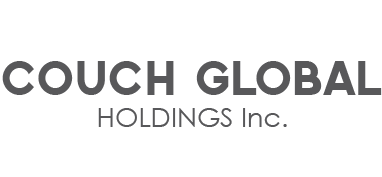 Couch Global Holdings, Inc.
Mortgage & Title Services
Dayton, OH
Couch Global Holdings will establish affiliated companies that will offer mortgage products, title services, and insurance products to consumers in Ohio, Kentucky, Indiana, Tennessee, and Arkansas. The companies sell related products to the same customer base in the same geographic market. This enables them to capture a new customer and then refer or cross-sell the customer to its affiliates. This synergy leads to increased revenue and profit opportunity, combined with a lower cost of customer acquisition and administration. Cayenne Consulting assisted in the development of the business model and then prepared the documents that Couch will use to raise the capital necessary to satisfy all regulatory guidelines. Says Chris Couch, the company's founder and CEO, "Cayenne really helped us pull together all of the elements of this very ambitious project. We have a lot of confidence in the documents that they prepared for us. In addition to their use in communicating to our potential investors, they will also serve as a roadmap in the early years."

Creatrix Solutions
Healthcare Devices
Kennewick, WA
Creatrix Solutions offers a wide range of products and services designed to dramatically improve the health of consumers. These include the proprietary ion plasma air purifier Breathe Safe®, water ozonators, mobile near-infrared saunas, and other products guided by personalized testing. "Cayenne Consulting did an excellent job on my business plan," said Creatrix founder Eileen Durfee. "I can't say enough about the beneficial advice I have received from working Cayenne Consulting. I am becoming more successful because of their consulting services. Highly recommended!"

cumulusIQ
Knowledge Management Platform
Bethlehem, PA
cumulusIQ is an on-demand knowledge marketplace that brings together consumers and providers of information on vital and timely topics. The company's Knowledge as a Service (KaaS) model provides real answers by real experts in real-time. "Cayenne has been an extremely valuable partner in optimizing our business model, and presenting it effectively to investors," said Monty Kalsi, Founder & CEO.

CytoDome
Oncology Drug Delivery Device
Atlanta, GA
CytoDome is developing a local drug delivery device that aims at regulating drug uptake by ailing brain tissue. The device is based on a novel technological approach. When asked how he would describe Cayenne Consulting to fellow entrepreneurs, Gill Heart, President and CEO of CytoDome responded: "If you need a reliable, independent, accurate, and prompt consultant to write your business plan, do not hesitate to engage Cayenne."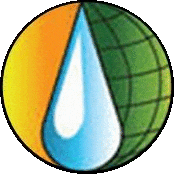 Deluge, Inc.
Geothermal Energy Equipment
Phoenix, AZ
Deluge developed the Natural Energy Engine™, the innovative thermal hydraulic engine that won the prestigious Federal Laboratories Consortium's 2005 Outstanding Technology Development Award for pumping oil out of the ground using geothermal heat as the engine's sole source of energy. Pumping oil in the Midwest is Deluge's first successful commercial application for their revolutionary technology, dubbed the NE Engine™ because it can literally replace any engine. Brian Hageman, CEO of the company and inventor of the NE Engine™ commented, "The comprehensive business plan developed for Deluge by Cayenne Consulting will assist our company in moving forward with other commercial applications." Among the many applications under development for the NE Engine™ are desalination, electricity production, and solar powered air conditioning. Mr. Hageman continued, "Cayenne's financial forecasts have proven to be a valuable tool. We are very happy with the quality of Cayenne's professional services."

Digital Light Innovations
Optical Technology Engineering, Design & Development
Austin, TX
DLi is an Authorized Design House for Texas Instruments, specifically focusing on DLP technology. "DLi had a unique opportunity to present a technology development business plan to a $1B medical development company. However, the plan had to be initiated, completed and presented in three weeks," said Brian Crowell, President of DLi. "Cayenne Consulting blew away our expectations of having a top-grade business plan for this accelerated opportunity. They clearly understood our situation and knew exactly what our client would be looking for in the plan. The plan, pitch deck and coaching were delivered on time and we are in on-going discussions with the client about a multi-million dollar development. We never would have been in this position on our own."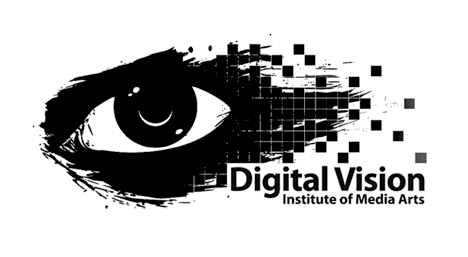 Digital Vision: Institute of Media Arts
New Media Education
Richmond, British Columbia
Digital Vision Institute of Media Arts is a 3D Animation and Digital Effects school. Cayenne Consulting developed their financial projections and business plan to support their banking activities. "Cayenne transformed our initial plan into a powerful tool," said Andrei Stirbu, Managing Director. "One of the things I was most impressed with is their level of financial customization. We have confidence in knowing that our cash flows are tailored to our specific requirements. I will recommend Cayenne to anyone who needs professional consulting."

DigitalGlobal Communications
Telecommunications in Latin America
Kew Gardens, NY
DigitGlobal provides quality communications products to the Hispanic/Latin American community with market differentiation by country. "Cayenne really took the time to understand the business and what we were trying to do, and created a fantastic business plan that was versatile to use for a number of different purposes. Cayenne is the company I'm calling when I need a business consultant," said Omar G. Jorge, Former COO. "Three years after Cayenne completed a brand new, thorough business plan for DigitGlobal, the Board of Directors is still basing key decisions off of it."
District Spirits
Liquor Store
Washington, DC
District Spirits is a modern liquor store that offers a wide variety of alcoholic and non-alcoholic products available for purchase at its retail location and through online ordering and delivery. District Spirits' mission is simple: to make the purchase of liquor, wine and beer (plus other products) more available, more convenient, and more affordable. "I really appreciate the effort that Cayenne put into this project," said Peyton Sherwood, District Spirits' founder and owner. "I can truthfully say that the Cayenne consultants helped me achieve my goals for a unique, customer focused retail business."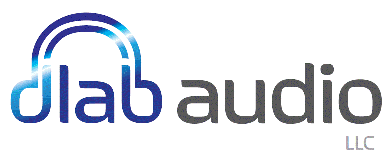 DLAB Audio
Music Recording Studio
Burbank, CA
DLAB Audio is a new studio in Burbank California that has state-of-the-art equipment, seasoned mentors and professionals, and highly qualified engineers who offer innovative solutions for musicians. According to CEO Steve Wilk, "[Cayenne Consulting] created an amazing Business Plan which was the foundation of my E2 Visa [application]. My lawyers were so impressed they asked for [Cayenne's] contact for their other clients."

dotSyntax
Social Networking Application
Rochester, NY
Cayenne Consulting prepared a business plan, financial model, investor presentation and teaser for an dotSyntax, an Internet startup transforming the instant messaging and social networking space with its Digsby application. "The plan looks wonderful. The changes you have made to the flow and organization of the material make a noticeable difference in its effectiveness as a selling tool," said the company's founder."You took our existing business plan and turned it into substantive marketing materials. You also upgraded our financial model into a more complete and workable tool. We hope to work with you again as we expand."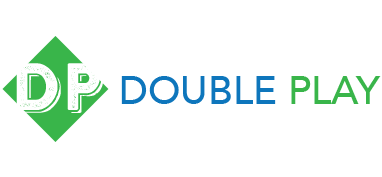 Double Play, LLC
Indoor Sports Training Facility
Tucson, AZ
Double Play is an indoor training complex for baseball and softball athletes in the hot climates of the Southwest. It will be located near the heart of Tucson, Arizona. DP will offer four primary categories of softball and baseball training: batting lanes, bullpens, live batting cages, and an indoor infield. Everything that is offered at DP is of highest quality and caliber, from the turf to the automatic pitching machines that can pitch up to 90 mph. "I received a high-class business plan and financial forecast that clearly articulates the Company's vision. This was an incredible learning experience and I am delighted to recommend Cayenne to anyone needing consulting services," said Mr. Walrath, the Founder & General Manager.
E.M.M.A. International Consulting Group
Operations Management Consulting
Farmington Hills, MI
E.M.M.A. International is an operations management consulting firm with several U.S. and international locations. They have been in business for 10 years. When it came time to raise additional capital to fund their expansion into software services, they contacted Cayenne to create a compelling business plan, financial model, and pitch deck. They were extremely pleased with the results. "We learned a lot about what a true financial model is," said Carmine Jabri, Ph.D., Founder & CEO of the company. "Our Cayenne consultant not only created the model, but also made sure we understood the numbers, so we could speak to them. We were very fortunate that our consultant had a great understanding of what we did. Because he understood our main product so well he was able to understand how our firm should approach financing." When asked to describe how Cayenne can help other entrepreneurial ventures such as EMMA International, Dr. Jabri responded: "They will help you create the plan that you always wanted to do, but 1- did not have the time, and 2- did not have the skill set because your skill set is in running your business."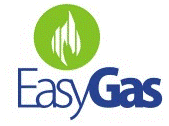 EasyGas
Liquefied Petroleum Gas
Nigeria
Based in Port-Harcourt, Rivers State, Nigeria, EasyGas is a new, specialty LPG bottling and distribution company whose principal mission is to bring 21st century marketing and distribution strategies to the retail/consumer markets of Nigeria and in doing so, become a nationwide consumer and commercial brand that is as recognizable as any brand in the Country. "While we are quite pleased with the documents that Cayenne prepared for us, what really made the difference for EasyGas was the development of our marketing and distribution strategies which Cayenne played a major role in defining," said Fola Adenusi, EasyGas' Operations Manager. "Additionally, Cayenne has made it clear that as we go through our capitalization program, they will be available to us on an as needed basis for advice and counsel.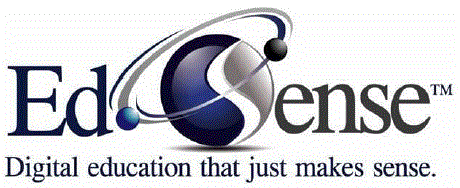 EdSense
E-Learning Platform
Superior, WI
EdSense is the developer of EdChamps. EdChamps is a suite of cloud-delivered education systems that support school districts from the back office, to curriculum and its delivery, to social network learning, to assessment, to parent involvement. EdChamps is delivered as a service and can be used for homeschooling, virtual charter schools, and traditional public and private schools. Cayenne was engaged to write the business plan. "[Cayenne] didn't just write the plan – [the consultant] provided feedback and guidance as our plan was developed." said Coy Christmas, co-founder. "The consulting included in the process was as valuable as the plan itself. They were also available and supportive when we needed follow on changes to the plan."

EE Instruments
Semiconductor CAD Software
San Jose, CA
EE Instruments develops leading-edge CAD software enabling semiconductor companies to design smaller chips. Cayenne Consulting developed their business plan and financial model. According to Tom Geocaris, CEO, "Cayenne's one-on-one process of working was effective. I'm very happy with the way the business plan turned out. It's given us good early traction with investors."
Elevation Marketing Strategies
Group Purchasing / Discount Shopping Club
Nigeria
Elevation Marketing Strategies, Nigeria Ltd. is an emerging marketing and business development company. Based in Lagos Nigeria, EMS sells memberships to people who want to receive electronic discount coupons from retailers and service providers in Nigeria and in some instances, other countries. Says founder, Niji Adaralegbe, "I had a very strong vision for this company and the professionals at Cayenne really helped me move from the vision to the creation of a real business opportunity." EMS will commence operations in late 2011. Mr. Adaralegbe says that "the market opportunity in Nigeria is really compelling at this time. Great thanks to Cayenne and its people for all the assistance in enabling us to launch this venture."

eLPS, LLC
Software
Delaware, OH
The "ages-old" wheels of legal discovery are archaic, antiquated, unwieldy, and, much of the time, a costly nightmare for all concerned. eLPS is going to change that, using an advanced technology platform in legal discovery process service and evidence management. Melissa Cassidy, the company principal, asked Cayenne to create a comprehensive plan for prospective stakeholders. When we finished, she said: "The Cayenne consultant, Lee Muhl, assessed our industry, our platform, our needs, and our market. He helped us with advice, research, data sets, compelling narratives, a rollout plan, financials, and deepened our understanding of what it takes to launch an innovative SaaS platform, allowing us to present our concept in a thought-provoking, compelling, and highly professional manner. The consultant gave us a work product that should propel our concept forward in many ways, including some we hadn't even planned on."

Envirofit
Fitness
Philadelphia, PA
Envirofit is the Philadelphia region's first boutique fitness studio that focuses on eco-fitness using equipment that sends energy back to the power grid. By harnessing the byproduct of cardio fitness, Envirofit uniquely delivers a solution that improves the environment while promoting health through fitness. The Envirofit founder wrote about the experience: "Cayenne was unbelievably patient and very good about communicating. I appreciated their honesty and opinions. They make the process very simple and genuinely care about the quality of service they provide. The communication was consistent, and their suggestions were very helpful. They were easy to work with."

Epoch Group, LLC
Mobile Social Networking Platform
Whiting, IN
Epoch Group began as a holding company for technology. The firm evolved into an internet company developing mobile applications for consumers' everyday uses. "With the assistance of Cayenne Consulting, we developed and executed a business plan that will grow our company exponentially," says James Thomas, President. "Cayenne challenged the partners within our company with a simple question: 'How will our product bring value to the consumer and other businesses?' That question is never addressed by most businesses, but great businesses continue to ask that question over and over again. I have since recommended Cayenne Consulting to others and will continue to utilize their services in the future."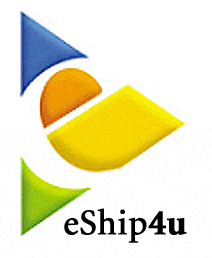 eShip-4u
Logistics / Parcel Delivery Equipment
Israel
eShip's Automatic Delivery Machine (ADM) network is a groundbreaking solution for managing the parcel delivery supply chain in the last mile, translating into increased efficiency and profits for global shipping vendors and greater convenience for their residential customers. Cayenne Consulting prepared eShip's business plan and investor presentation. eShip was acquired by Siemens. "Thanks for the quick response!" said Nir Kinory, COO and Executive Vice President. "You keep breaking your own records!"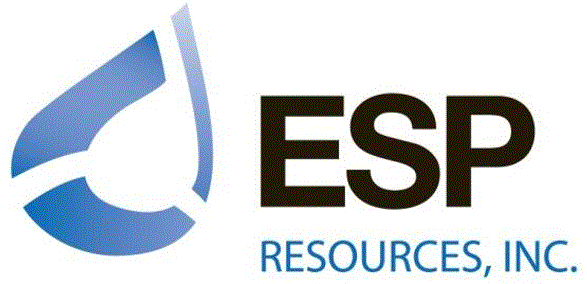 ESP Resources
Custom Chemicals for the Oil & Gas Industry
Scott, LA
ESP Resources is a publicly held supplier of chemicals to the Oil & Gas industry. The chemicals are custom blended to the unique chemistry of each well and delivered in small batches as needed. The chemicals are used in well completion and production improvement. ESP Resources is experiencing extraordinary rapid growth and required additional funding to support the growth. Cayenne was engaged to prepare a presentation to tell its story to stockholders, institutional investors, and brokers. David Dugas, CEO, said: "Cayenne quickly prepared a compelling presentation that captured our growth strategy and why we will continue to win in our target market."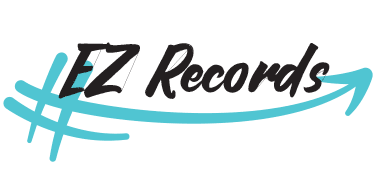 EZ Records
Music
Atlanta, GA
EZ Records is an independent record label that is producing and marketing the music of top hip-hop and rap artists. CEO Wendy Day wrote: "I'm extremely happy with [the consultant's] work. She was patient with my time constraints and delivered a business plan that looks fabulous."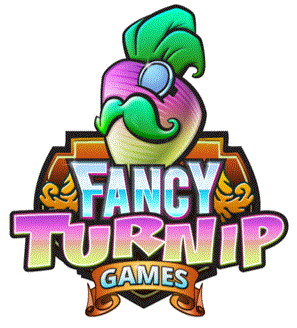 Fancy Turnip
Mobile Video Games
Los Angeles, CA
Fancy Turnip develops, designs, and sells mobile video game software through the Apple and Android online digital stores for handheld and tablet devices. With a veteran and entrepreneurial team turning out high quality products and proven monetization techniques and market strategies, Fancy Turnip anticipates developing and releasing 7 high quality mobile games within the next 3 years. The first game is currently in development. "The Cayenne consultant and I worked very hard to develop a financial model that was both credible and achievable," said founder and president Kurt Gutierrez. "Both the consultant and I learned together about modeling the revenue forecast and I am pleased with the result."

Far Brook School
PreK – 8 Education
Short Hills, NJ
Far Brook School is a well-established very high quality, independent, non-profit, PreK to 8th grade school. The school wanted to expand its facilities to meet the current and future needs of its students. Far Brook ran a successful campaign to raise funds for the project. It had also had some endowment and reserve resources to support scholarships and bridge operating cash flow gaps. They needed to plan their cash flow to balance; construction draws, pledges converting to cash, bank building loan, bank line of credit, and drawdown of reserves. They engaged Cayenne to build a financial model. "The financial model confirmed our previous projections and gave us a tool to do future modeling. Cayenne proved to be easy to work with and very responsive," said Donna Chahalis, Director of Business and Finance.

Far West Contractors Corp
Commercial Construction Management
Santa Ana, CA
Far West Contractors, established in 2009, is a successful commercial and industrial construction firm in Orange County, CA. Cayenne Consulting helped Far West obtain its HUBZone certification from the SBA. Cayenne helped the company understand and meet program requirements, organize and upload over 50 documents, and liaise with the SBA to address outstanding issues. Steve Aguilar, President of Far West Contractors, said "I want to thank you for your patience and persistence in ensuring Far West Contractors Corp acquired the SBA HUBZone certification. You are very thorough making sure the details were captured and accurate. It shows in the success of our application. You saved us countless hours of effort and frustration!"

Farmacology, LLC
Hydroponic Equipment & Supplies
Torrance, CA
Farmacology is a Los Angeles area distributor and retailer of hydroponic equipment and supplies. "I was impressed with the quality of the materials Cayenne developed," said Brennan Thicke, President and Founder of Farmacology. "Having worked with many consultants in the past, I was apprehensive about working with another one. However, Cayenne won me over by delivering more value than I was expecting."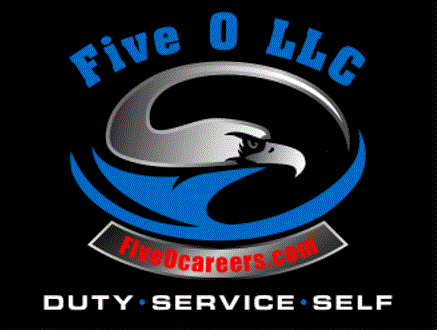 Five O LLC
Law Enforcement Online Job Postings
Mesa, AZ
Five O is a web-based service that connects military veterans with law enforcement and career firefighting jobs nationwide. The company will eventually list over 15,000 law enforcement agencies and 4,000 fire departments on their website, which in turn offers continuous visibility to all departments. Five O's primary objective is to become the one-stop venue for veterans who wish to become America's First Responders. "I hired Cayenne Consulting to develop the business plan and financial forecast and am very pleased with the results," said Ken Emerson, founder and CEO. "I recommend Cayenne Consulting, in particular, for their friendly and thorough guidance through the business planning process."
Fleur de Houblon
Neighborhood Restaurant
Austin, TX
Fleur de Houblon will be a new, unique neighborhood restaurant providing a relaxed yet exceptional dining experience and a place where mature friends can meet and have a good time. Fleur de Houblon will be a chef driven, somewhat eclectic engagement where patrons will want to return again and again. The restaurant will be known for exceptional food and service, all provided at a fair price. "I have been opening new restaurants for myself and for others for the past 30 years and I am more excited about this concept than any I have done," said Chef Mark Schmidt. "The Cayenne consultant who helped with the business plan really knows our industry and that enabled me to refine the concept even more." The restaurant is expected to open sometime in the summer or fall of 2013.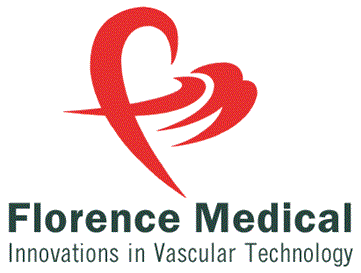 Florence Medical
Vascular Diagnostic Devices
Wellesley, MA
Florence Medical develops advanced systems based on computational flow dynamics for diagnosing and treating cardiovascular disease. Cayenne Consulting developed Florence's business plan and investor presentation for the venture capital community."We received an outstanding business plan, and the process was fast and easy. Cayenne Consulting excels in taking complex ideas and making them understandable to non-specialists," said Frank Martin, CEO of Florence Medical.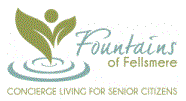 Fountains of Fellsmere
Concierge Assisted Living Community
Fellsmere, FL
For this creative investment firm, Cayenne Consulting collaborated with management to prepare a business plan for an assisted living community in Central Florida. The plan targets EB-5 investors overseas who seek to immigrate to the United States and obtain a Green Card, by investing in job creation here. This was our second major engagement for this client. When asked what he most liked about Cayenne's process, Oswald Sousa, one of the Partners in the project, wrote: "lots of good conference calls where [the consultant] helped us flesh out a lot of ideas and concepts that we were having a difficult time articulating ourselves." Mr. Sousa described Cayenne as "a very professional, experienced team with a wealth of experience in the development of outstanding business plans."

FoxFab Laser and Machine, Inc.
Fabrication & Machining
Clearfield, UT
FoxFab Laser and Machine, Inc manufactures, fabricates, assembles, and finishes sheet metal, acrylics and plastics, steel tubing, and composite components to customer specifications. This is performed by laser cutting, press brake bending and punching, silicone molding, urethane casting, vacuum forming, vacuum resin infusion, MIG/TIG welding, and assembling raw materials/components into finished products. The company was launched by two friends, Tim Faust and Nate Gold, who were co-workers at one of the world's largest aerospace companies. Tim Faust wrote "We decided to fund the acquisition of our major equipment requirements through a loan from a commercial bank. We asked Cayenne Consulting to prepare our business plan and not only did they create a business plan we are very proud of, our consultant provided a lot of business advice that we will be able to use for many years as we grow the business."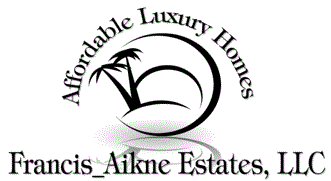 Francis_Aikne Estates, LLC
Residential Real Estate
Johnson County, AR
Francis_Aikne Estates, LLC will be a real estate investment firm that specializes in the single family residential market, focusing on Johnson County, Arkansas. Started in 2014 by McFarland Aikne and Tamika Francis, FAE purchases existing single family homes for prices well below market value, rehabilitates and modernizes the properties, and then rents them to qualified renters — often young families. Says Mac Aikne, the firm's CEO, "Our consultant really understood our investment model and helped us communicate it very effectively through our business plan. We are excited to present it to our banker."

Frida Mexican Café
Mexican Restaurant
Houston, TX
Frida Mexican Café will be a very popular Mexican full service restaurant that combines color, art and great food and service in a Mexican art oriented atmosphere. The food will be best described as a fusion between authentic Mexican and Tex Mex. The Frida environment will make guests feel relaxed and happy. Frida will be located in Rice Village, one of Houston's oldest and best-loved shopping destinations since the 1930s. Just two blocks from Rice University, the area is known for its wide variety of restaurants, nightlife venues, and shopping. "I personally loved the fact that the Cayenne consultant suggested the use of pictures, as part of my business plan. Plus the sequence makes sense and it engages the reader," said Jessica Osorio, the restaurant's founder and visionary. "This is a very complete business plan; it covers all important aspects of the restaurant industry."

Furniture Nation
Furniture Retailer
North Richland Hills, TX
Furniture Nation is an independent home furniture retailer, serving the Dallas-Fort Worth Metroplex from its expansive showroom in North Richland Hills, Texas. They are family owned and family managed with family values. Cayenne Consulting prepared the firm's feasibility study, business plan, financial forecast, and pitch deck. "Working with Cayenne met and exceeded all our expectations," said Zed Pirbhai, CEO. He specifically appreciated "the personal one-on-one conversations to understand the concept and what we were trying to accomplish."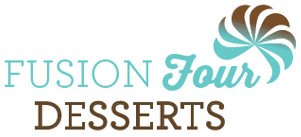 Fusion Four Desserts
Bakery Cafe
Las Vegas, NV
Fusion Four Desserts is a bakery cafe restaurant in Las Vegas that specializes in a fusion of European style pastries with unique flavors designed to appeal to American palette. They offer custom cream puffs made while you wait as well as a wide selection of other pastries and cakes with an elevated flavor profile, in addition to scrumptious catering, breakfast, and lunch menus. "We contacted Cayenne Consulting to assist us in organizing our business model and developing a financial forecast that would appeal to our targeted investor," said Kaia Gilbert, the founder. "Our consultant was fantastic throughout the entire process. she helped us to understand what we needed to move forward and pointed out all the little details that could make or break my business. In addition she helped me with staffing questions, marketing, and how the retail, wholesale, and internet revenues worked together for the success of my financial plan. I would recommend Cayenne Consulting to any entrepreneur that wants to get going and get ahead."

GameIQ
Loyalty and Gamification Mobile Application
San Diego, CA
GameIQ is a technology startup that leverages the power of gamification to enhance the shopping experience and deepen customer engagement by connecting merchants directly to customers via their mobile phones. The GameIQ platform combines the most successful principles of video game design, loyalty programs, and behavioral economics to effectively increase sales, lower customer acquisition costs, and maximize customer lifetime value for small and medium merchants. "Working with [Cayenne] was an absolute pleasure! We hired [the firm] to transform our initial vision into a detailed, precise and executable business plan. At the conclusion of a very enjoyable and educational process we received a high quality plan that played a key role in successfully funding our company. The business plan continues to be complemented by investors and top executives alike as one of the best they have ever seen," said Balazs Wellisch, CEO and Founder.

GenoCAD
DNA Expression Design Software
San Francisco, CA
GenoCAD is a software (SaaS) environment to design expression vectors, genetic constructs, artificial gene networks, and any other synthetic DNA you can think of. GenoCAD is built on the idea that DNA is a language to program biological systems. They approached Cayenne to assist them in refining their fundraising materials. "We spent a couple of months in Excel to develop financial models of various business strategies until we converged on a model that supported the numbers that investors will find compelling. This modeling effort was done in collaboration with Cayenne Consulting. Our consultant has been extremely patient as we revised or refined one hypothesis after another. He has been a great sounding board who helped me develop a more mature vision for the company," said CEO & Founder, Jean Peccoud, PhD.

Glacier Ice Towel
Medical & Consumer Products
Ponte Vedra Beach, FL
Glacier Ice Towel is a medical products company with a revolutionary technology for delivering patient cooling solutions that meet the needs of a diverse group of customers in the medical marketplace. Applications for Glacier Ice towel include emergency medicine, oncology, therapeutics, and more. Beyond the medical market, the company also targets specialty consumer markets at retail and special events. "I can't say enough about working with Cayenne," said Tracy Henning, CEO. "The consultant made me feel like I was top priority, knowing my situation, and delivered an incredible plan in an extraordinarily short period of time. I have received incredibly positive feedback from potential investors, based on the work he did. He is someone I hope to work with again in the future."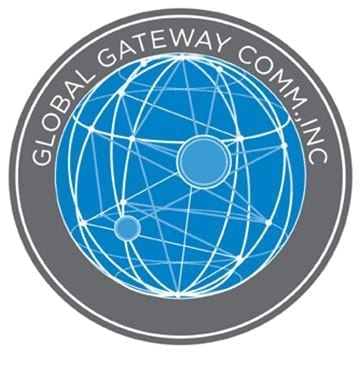 Global Gateway Comm
Secure VPN Gateway Technology
New York, NY
Global Gateway Comm, Inc. is a provider of secure gateway solutions for virtual private networks (VPNs) and other applications. The company has developed several proprietary technologies that enable secure, efficient, and inexpensive transmission of data over next generation networks. "The Cayenne team is knowledgeable, responsive, and prompt," said Paula Giordani. "They have a deep understanding of what investors need to see, and how they need to see it."

Global Sound Master
Audio Technology
Los Angeles, CA
Global Sound Master, LLC is a sports and music company with a mission to create an immersive sound experience that delivers emotion through technology. The company's technology is revolutionizing sound quality in stadiums, arenas, and outdoor venues. "Cayenne Consulting took an initial draft of a business plan that we prepared and turned it into a detailed, professional document that we could share with our financing partners," said Ken Wager, Global Sound Master's CEO. "Our consultant was very responsive and delivered the business plan in under a week saving us a tremendous amount of time and effort enabling us to remain focused on building our business."

GoCar Franchise Services, Inc.
Satellite-Guided Tours
San Francisco, CA
GoCar is a pioneer of the satellite-guided tourism industry. In addition to deploying the first-ever GPS Storytelling Car, the company is building a GPS Tour Network which will provide a new way of entertaining and educating travelers, by having available tours in many themes and multiple languages. Cayenne Consulting developed their business plan and financial model. Writes Alasdair Clements, GoCar's CFO, "Our business has many elements from software, tour content, and interesting vehicles, all mixed together to deliver a compelling tour experience. Our Cayenne consultant was able to focus us on the storyboard and flow of our business plan, and distill the many sophisticated aspects of our business into a simple yet compelling presentation. The discipline in the financial modelling was especially helpful. We have deployed the presentation to very good effect in a variety of investor settings."
Gong Cha
Bubble Tea Franchisee
Denver, CO
Gong Cha Colorado LLC has been formed to become the exclusive Area Developer for the State of Colorado for Gong Cha USA. Once approved, the Company intends to open 5 Area Developer-owned stores and 5 sub-franchised stores within the first 5 years. Additional stores may be opened during that period. The franchisor is Gong Cha USA, an international beverage franchise business specializing in bubble tea, traditional teas, coffee and juice. The owner of Gong Cha Colorado, An Doan mentioned, "the Cayenne Consultant who assisted with the preparation of our business plan clearly understands food service and franchising. In addition, he promised to complete his work in a very short period of time and he came through for us. We appreciate his efforts."

Green Folks & MacLeod
Biodegradable Plastics for Packaging
Los Angeles, CA
Green Folks & MacLeod has developed a new, desperately needed plastic formulation that rapidly decomposes, in a landfill, to naturally occurring materials. Green Folks & MacLeod needed a business plan and a financial model to describe their business model, explain the impact of their competitive advantage, and model their financial returns. "Cayenne took us from an incredible idea to an incredible business model. Tom is as committed to our success as we are." said Nathan Folks, Co-founder. "He was a trusted advisor during the entire engagement and afterward."

Groundswell Developments
Urban Revitalization & Sustainability
Edmonton, Alberta
Groundswell Developments is a cutting edge real estate developer with a focus on urban revitalization and sustainable communities. Cayenne worked with Groundswell to explore how to commercialize a number of future transportation concepts that could hold great promise for the creation of entirely new kinds of transport-based sustainable communities. "The consultant was very methodical and engaging; he clearly put his heart into the project," said Dan Corns, President. "Cayenne reduced what started out as a BEHAG (big, hairy, audacious, goal) into a practical, manageable strategic plan that has turned skeptics into believers."
Gtiii Holdings
Wholesale Alcohol and Food Distribution
North Aurora, IL
Gtiii Holdings is a company designed and built to execute a series of strategic acquisitions in the food, beverage and distribution marketplace. Management further designed a shared services component to free up the incremental value created by integrating backend processes across acquisitions. "Cayenne Consulting was there at the very beginning meeting face-to-face to get the concept out of my head and onto paper," said Gene McEnery, Founder of Gtiii. "We worked together for nearly a year to create the very best roadshow in the industry targeting top family offices and investment bankers. Not only did the Principal Consultant add professional value to the process, but also became a trusted and respected team member."
Guard Dog Valves
Passive Fluid Regulation & Control Technologies
Navel, FL
Guard Dog Valves is a manufacturer of passive fluid regulation and control solutions. As a technology manufacturer, Guard Dog sells to national and multi-national plumbing parts distributors; large, high-rise, multi-location, facility management companies and facility managers; and trade related networks. "I was impressed at the level of quality I received from Cayenne Consulting," said Mr. Guidish, Founder & CEO. "My consultant was easy to work with and understood the constant tension entrepreneurs face. Cayenne is knowledgeable, reliable, and easy to work with."
Guerilla Gaming Concepts
Online Gaming Tournament Platform
New York, NY
Guerilla Gaming Concepts, Inc. has developed a platform that enables console gamers to compete for cash and prizes by creating and participating in online gaming tournaments. The company has forged strategic relationships with major console manufacturers and game studios, and is in the process of securing a Series A investment round. "Cayenne has been an invaluable partner as we've developed and refined our business model," said Emmanuel Zavolas, Founder and CEO. "Working with Cayenne has been instrumental in creating a clear strategy and a compelling business plan, paving the way to successful execution and fundraising for our company."
Harmonia Medical Technologies
Biodegradable Stent for Urological Applications
Tucson, AZ
Harmonia Medical Technologies develops cutting-edge, biodegradable polymer-based, local drug delivery stenting technologies for treating Benign Prostatic Hyperplasia. Cayenne Consulting developed Harmonia's business plan, financial projections, and website. "I would like to thank you for an extraordinary business plan… Your promptness, focus and time management as well as cost effectiveness are excellent. Well done!", said Gill Heart, COO of Harmonia Medical Technologies. "Let me take this opportunity to thank you for the excellent job you did for Harmonia. I circulated the plan among my partners [at Veritas Venture Partners], as an example of what a b-plan should look like," said Gideon Tolkowsky, Managing Partner of Veritas Venture Partners, an investor in Harmonia.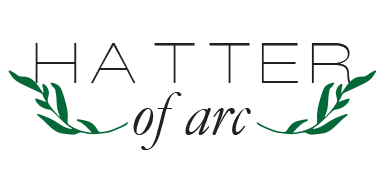 Hatter of Arc
Natural Skin Care Products
Copperas Cove, TX
Hatter of Arc is a developer of organic, all-natural skin care and skin cleaning products for niche athletic and outdoorsman markets. "I have truly enjoyed working with Cayenne Consulting. The consultant made the business planning process fun and encouraged participation during the creation of the financial forecast. I recommend Cayenne to anyone who wants a highest quality consultant," said Brittany Davis, CEO and Founder.

Hayward DuPont
Healthcare Staffing
South Jordan, UT
"Our company had several profitable years and then hit some unexpected bumps in the road that put us into a tailspin.
"Werner Nennecker with Cayenne Consulting took a very hands-on and direct approach. We had to stabilize the company, identify the issues, question all our assumptions, and develop a turnaround plan from a firm understanding of where we were now. He made it clear that the lack of cash is never the cause of the problem; it's merely a symptom.
"Initially, we lacked a clear and detailed understanding of our current situation. To start, we had to improve our financial information. Our business outgrew our chart of accounts. Werner found us a well-qualified local bookkeeper to help get that done.
"From there, we developed a cash flow model that allowed us to understand where the money was going to allow us to control our cash tightly.
"We tested each of our long-held assumptions; most stood the test; many did not. This was new territory for the partners, but Werner made himself available, including nights and weekends, as needed. Additionally, Werner assisted the partners in removing the emotional aspects of a business in crisis by helping make the hard decisions and calls, jumping into negotiations with creditors and keeping us focused on our goals. In this, I feel he went above and beyond what he had contracted him to do.
"We now have a clear understanding of our business and where we need to go from here."
– Founder, Hayward Dupont LLC
Health Emporium
Fitness Products
Orlando, FL & São Paulo, Brazil
Health Emporium USA LLC will be an exporter of wellness and fitness related products that are manufactured by American companies and sold in Brazil and other Latin American countries. The benefits of this undertaking to the American economy are numerous. There are also benefits to the Brazilian wellness and fitness industry and to Brazilians who have an interest in fitness and health. Julio Cezar Neves, the company's CEO said that "the Cayenne consultant that developed our business plan and financial model played a critical role in refining our business model and communicating the model through the business plan. I believe that we now have an executable and sustainable model that will serve us and our customers well."

HealthTab Technologies, Inc.
Electronic Medical Health Records
Costa Mesa, CA
HealthTab is a software application for use by emergency medical and first responder individuals to improve care on site of an emergency. "On a referral from a personal friend, our company sought the services of [Cayenne Consulting] to assist in the development of our business financials, market research and general business consulting," said Darren de Flutier & Nick Cerciello, Founding Partners. "It was obvious from the beginning that [our consultant] took great pride in the work he was doing for us. He often called or emailed to confirm our desires and requirements on different aspects of our project. We could tell he was fully immersed in our project because we would receive forwarded emails from him at all hours of the day on related "topics of interest," something we had not requested of him. He was going the extra mile for us because he knew we were just starting out and could use the extra help. Toward the end of the project [he] made it abundantly clear that he would be available to coach us as we moved forward and that this coaching was included in his fee. From our experience with [our consultant], we found him to be of high moral and ethical character and will most definitely seek his services again in the future."
Heart Rhythm Academy
Cardiac Device Training & Consulting Services
Scottsdale, AZ
Heart Rhythm Academy is one of nation's newest vocational institutions specializing in cardiac device training. Its unique curriculum provides students with the theoretical and practical education needed to become Cardiac Device Specialists. HRA is positioned to become the leader in cardiac device clinical tele-servicing. The Company is analogous to the telemedicine industry because it delivers clinical solutions via cardiac device tele-followups and tele-implants. Accordingly, Heart Rhythm Academy will have a first-to-market advantage over any competitor. "My consultant not only delivered top quality materials but he also provided key strategic insight. I am more than impressed with Cayenne Consulting and will be working with the firm again," said Mr. Nash, Founder & CEO of Heart Rhythm Academy.

Herin
Medical Education & Social Media
Lubbock, TX
Herin is developing a website to assist new medical doctors, pharmacy doctors, and other medical professionals to find the "right" residency program. This search is career critical. It is also a social network for those engaged in the search process. "Cayenne immediately identified with Herin and thought and worked as if they were in this with us. They helped determine our potential and shape our business," said Tyler Wood, CEO. "The value delivered was outstanding."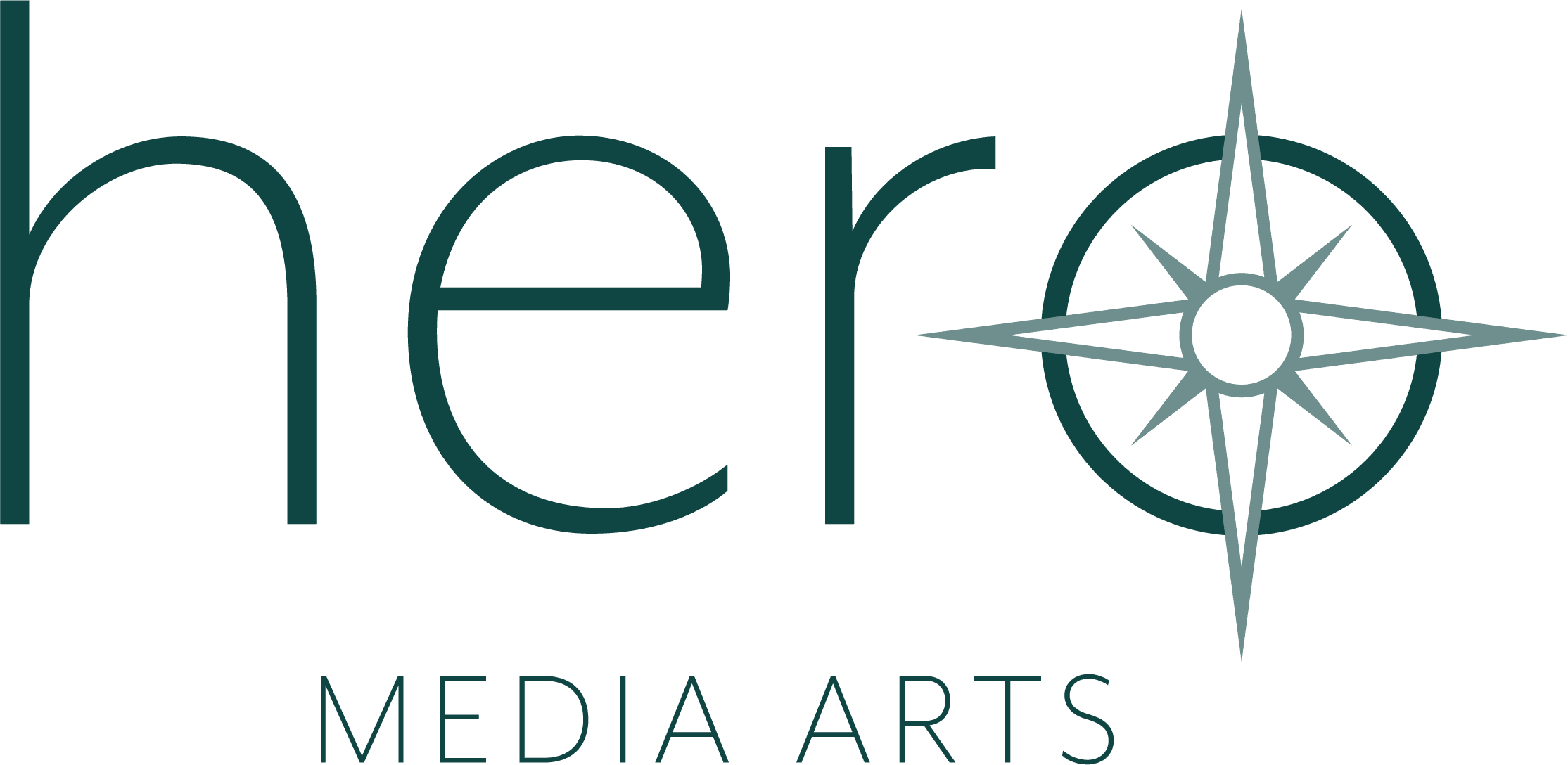 Hero Media Arts
Media & Entertainment
Winthrop, ME
Hero Media Arts is a New England brand marketing and design agency, based in Winthrop, Maine. Enthused about creating "heroic" stories, the Company launched The Hero Network to stream "snackable" short form OTT digital videos about normal people doing positive, uplifting things. Cayenne Consulting analyzed this burgeoning market and then created the business plan and financial model for prospective stakeholders and ready investors. Dean Gyorgy, the Company's founder and CEO, wrote: "I absolutely recommend Cayenne Consulting without hesitation! We were assigned a consultant who was clearly an expert in our field. He immediately recognized the potential of our big idea and placed it in market context during our initial conversation. He was encouraging yet practical, inspiring yet grounded in best practices, and was able to tailor his communication to our needs and levels of experience. Our consultant conducted exhaustive research and provided a comprehensive business plan and supporting documents that will be enticing to prospective investors while remaining anchored to a pragmatic, achievable path. We're ready to move forward into the next phase of our business, and we simply could not have done it without Cayenne Consulting."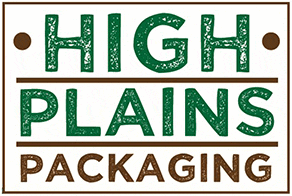 High Plains Packaging, LLC
Child Resistant Packaging for the Marijuana Industry
Southlake, TX
High Plains Packaging brings high quality packaging to the marijuana industry. The packaging features Child Resistant Closures, ability to do unique, aesthetically pleasing packaging and labeling to build brand identity, a high level of product protection and preservation, and a variety of shapes and sizes. The founders are packaging experts, each with their own existing successful packaging business, specializing in other markets. "We retained Cayenne to prepare a business plan to tell our story to our prospective investors. Cayenne was a pleasure to work with and they were right there whenever we had a question," said Stan Bullington and Mitch Whitefield, the co-founders.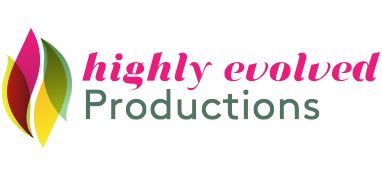 Highly Evolved Productions, LLC
Film/TV Production
North Hollywood, CA
Highly Evolved Productions, LLC is a Los Angeles-based independent film/TV production company with a business model that is perfectly tuned to the world of independent finance and Internet-platform distribution. The company was founded by two successful actress-writer-producers and is already enjoying success in the development and early-stage financing of several novel projects. Cayenne created a market overview, the Company's business plan, financial forecast and a proprietary distribution concept for strategic partners and investors. The principals, Janelle Renee Pearson and Shannon Donahue, joined in saying "The insight and decades of experience our Cayenne consultant brought to our business model, business plan and financials were simply fantastic. We felt that we gained a few years of experience, and a shortcut to success in a few brief weeks with Cayenne."
HKX
Hydraulic Systems for Excavators
Monroe, WA
HKX is the leading provider of hydraulic system kits for the installation and use of attachments on excavators. Cayenne Consulting provided the business plan, marketing plan, and additional advisory services in support of the company's mergers and acquisitions strategy. "Cayenne Consulting helped identify the areas where focus would allow HKX to increase its share of an expanding market," said John Elley, President of HKX. "We needed the discipline of planning Cayenne Consulting provides to do this."
Hometown Hospitality Group
Restaurant Franchise
Sierra Vista, AZ
Hometown Hospitality Group LLC is a new company formed to purchase a restaurant franchise from Culver's Franchising System, Inc. Team Adams LLC is a new company formed to purchase the land and construct the building in which the Culver's Restaurant will reside. There are over 450 Culver's Restaurants operating in the United States. Kevin Adams, a 30 year restaurant industry veteran will own and operate the restaurant in Sierra Vista Arizona. "We needed to expedite the preparation of the business plan and financial forecast so that we could submit the documents to our bank prior to my signing the final franchise documents. Cayenne promised to get the job done right and on time and they did," said Mr. Adams. "Even though I've been in the industry for a very long time, it was a terrific experience to work through the planning process with the consultants at Cayenne."
HTG Molecular Diagnostics
Automated Genomic Analysis Equipment & Services
Tucson, AZ
HTG develops and markets advanced technologies for analyzing the transcriptome – the RNA that transcribes DNA into proteins – providing pharmaceutical companies with a tool that can revolutionize the drug discovery market. Cayenne Consulting developed HTG's business plan. "The work that you did was quite remarkable. It's rare to find a consultant that can combine an understanding of business and science to create a persuasive and well-written business plan for a complex business like ours," said Kirk Collamer, CFO of High Throughput Genomics.

HuntLease.com
Land Management Platform
Shreveport, LA
Vast tracts of gorgeous US land normally sit idle when they could be used by recreational enthusiasts for outdoor adventures and personal enrichment. Huntlease.com is the user interface of a comprehensive Internet platform allowing timberland managers, with millions of acres of pristine land under management, to offer recreational opportunities to hunters, anglers, birdwatchers, campers, hikers and many other types of outdoor enthusiasts. Cayenne Consulting prepared the firm's business plan, financial forecast, and pitch deck. J.J. Keeth, the company's Founder and Co-Manager, wrote "We engaged Cayenne in Q3 2017 to prepare a business plan for an exciting opportunity in outdoor land management. The Cayenne consultant grasped our needs and prepared highly professional documentation that encompasses the details and potential of our fast-growing marketplace. He created a plan that won't be thrown in the corner by investors."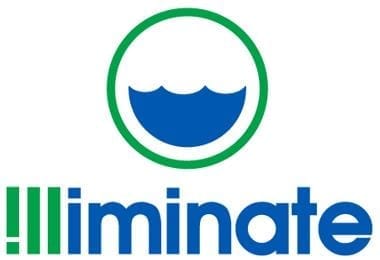 Illiminate
Detoxification & Cleansing Clinic
West Hollywood, CA
Illiminate will be a new internal health facility located in West Hollywood, California that will serve customers who believe in cleansing their bodies through detoxification. Simply stated, detoxification is the removal of toxins from the body. Many people think that toxins in the body can be the cause or one of the causes of a long list of chronic illnesses from sleeplessness to arthritis to cancer. The owners of Illiminate, Jessica Schappell and Braedon Young have completed their training and are now ready to open their first facility. "The Cayenne consultant who assisted us with the business plan and financial model not only helped us communicate our facility's business opportunity, they also helped us create a road map for our success," said Jessica Schappell, the new enterprise's CEO. "We are now much more confident in our ability to proceed."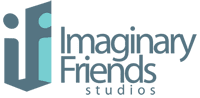 Imaginary Friends Studios
Film, Video Game & Comic Content Developer
Singapore
Imaginary Friends Studios is a developer of high quality, next generation entertainment services for film, video game, and comics. IFS has developed content for top tier film, game, and comic projects for clients such as Square Enix and on projects such as Hercules (Radical Publishing/Spyglass Entertainment), Caliber (Infinitum Nihil/Radical Publishing), and Freedom Formula (Radical Publishing). IFS has also provided outsourced creative services and concept design for projects such as F.E.A.R: Extraction Point (Sierra), Contra 4 (Capcom), NBA Street Basketball (Electronic Arts), and EVE Online (CCP), as well as promotional art for projects such as Spiderman 3, Surf's Up, World Cyber Games, Manga Studio software, Batman: Dark Knight. "Cayenne was instrumental in helping us identify and articulate our growth strategies," said Edmund Shern, President & Co-Founder.
ImplantTrack
Healthcare Information
San Diego, CA
ImplantTrack is a startup in the medical industry, focused on ensuring patient safety via tracking of implanted surgical devices for recalls and follow-up actions. Its founder Dr. Robert Zucker – a cardiologist and entrepreneur – engaged Cayenne Consulting to develop ImplantTrack's business plan, financial model, and investor pitch deck. "I am very happy that I elected to go with Cayenne Consulting for the development of the business plan for ImplantTrack," said Dr. Zucker. "The service and my consultant were outstanding in every way. My experience was much more collaborative than I anticipated. I easily developed a rapport with my Cayenne Consultant during our first web conference and this continued throughout our work together. I was impressed by his grasp of my project, and his ability to discover new and significant contributing information regarding my project from his own research. I absolutely enjoyed this collaboration with him, and the business plan that he produced is outstanding. He is extremely knowledgeable and provided the exact spark that I needed to move this project forward. He has my highest recommendation."
Innovate
Personal Emergency Response System
Morristown, NJ
Innovate, Inc. is launching a technology and that will revolutionize personal emergency response systems. Cayenne developed a marketing plan, PPM draft, and presentation materials including a business plan, executive summary, investor presentation, and cash flow analysis. "We were thoroughly pleased with all components of this collaborative effort and would be quick to recommend their services to other entrepreneurs," said Anthony Curlo, President. "The highly polished plan has allowed us to fast track our financing, ultimately one step closer to our end game."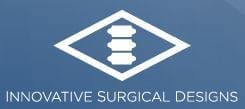 Innovative Surgical Designs, LLC
Spinal Implant Device
Bloomington, IN
Innovative Surgical Designs has developed a minimally invasive surgical procedure and device for the treatment of lumbar spinal stenosis without changing the dynamics of the spine. Cayenne Consulting performed a variety of fianncial analyses and modeling for the company. "[The consultant] was extremely responsive which was the most important aspect for us at this time. His responsiveness and willingness to answer questions is why I will do business with you again," said Wayne Beams, President & CEO. "My experience with your company was as good as I could ask for."
Integrated Axis
Telecommunications Provisioning Services
Tucson, AZ
Integrated Axis, currently operating as a systems integrator, is a stealth-mode company developing a revolutionary business model for distributing telecommunications services to the small and medium-sized business market. Cayenne Consulting developed Integrated Axis' business plan, financial projections, investor presentation, website, and a prototype of the planned telecommunications distribution system. "Working with Cayenne Consulting really put us into high gear, and we have been extremely pleased with all that they have done for us. A real pleasure to work with," said Randy Asselin, President of Integrated Axis.
Integrated Payment Technologies
Merchant Credit Card Processing
Atlanta, GA
Integrated Payment Technologies (IPT) provides merchant credit card processing services including many high profile entertainment venues and numerous franchise quick serve restaurants. It also owns and operates ATMs. It has developed a machine with supporting services to ensure cash availability for a specialized industry with unique needs. Cayenne was engaged to write the business plan. "I just wanted to take a quick moment to thank you for the work that you have done," said Julius Cato, CEO. "I believe that the level of commitment, detail and strategic thinking you have demonstrated shows more than competence in your area of expertise. I believe that your dedication towards our project work is an indication of your character and integrity. This means a great deal since these qualities happen to be the most important criteria for setting the foundation of any business or enterprise."

Intelli-Rent.com
E-commerce
Upton, MA
Intelli-Rent.com allows contractors to rent construction equipment. Cayenne Consulting developed the company's business plan, financial model, and investor presentation. Intelli-Rent raised investment funds and launched the site. "The process of working with [the consultant] to develop economic assumptions helped us to analyze our business issues in depth and in turn we were able to create an optimal plan for our future," said Andy Leonard, President of Intelli-Rent.com.
InvestUSA
Real Estate Investing
Sydney, Australia & Kansas City, KS
InvestUSA is an Australian Real Estate Investment firm that specializes in helping Australians diversify their investment portfolios with refurbished and rented investment properties in the United States. Cayenne Consulting was hired to help InvestUSA develop a marketing plan, website, and collateral. "Our consultant at Cayenne was able to provide me with the guidance and the correct marketing approach to move my business forward, said Matthew Stubbs, Founder and CEO. "Our consultant was a great communicator completely committed to her clients. I look forward to working with Cayenne again in the future as my business grows and develops."
Jez Cartwright Limited
Leadership Coach
London, UK
Over the last 20+ years, Jez Cartwright Limited has coached a wide variety of senior CEO's, leaders, and teams across many sectors of the business world, as well as teams and elite performers within the professional sports world. Jez Cartwright, the firm's founder, teaches effective leadership around the world. He is a successful, well-regarded executive coach. Due to increased demand, he will be spending more time in the U.S. working with senior managers who wish to improve their leadership skills. Says Mr. Cartwright, "the Cayenne consultant who assisted with the business plan for our new American consulting practice quickly grasped the importance of the work that we do for our clients and communicated that through our business. We appreciate the firm's efforts on our behalf."

JIB Productions
Journals & Diaries
Mayer, AZ
JIB Productions is an online retailer of journals which are purchased by customers who enjoy journaling or keeping a journal or diary. They also offer "how to" books and online training classes. Their CEO, Tonya Schulte commented: "While our partners felt we had strong skills for making our business grow, what we needed was clear direction and that is where Cayenne Consulting came in. We now have a good firm foundation from which to build."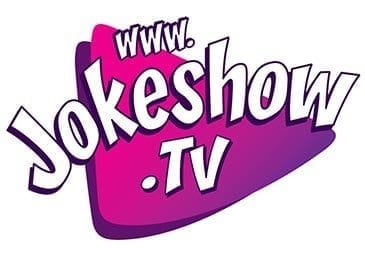 Joke Show, Inc.
Comedy Website
New York, NY
Joke Show, Inc. is creating a live-action comedy web channel, ItTastesFunny.com. The channel's roots lie in the award-winning HBO Actual Jokes series, a creation of the company's founders. ItTastesFunny.com is a unique destination featuring sketch comedy, short viral films, and interactive characters, all centered around the essential core of comedy: the well told joke. Cayenne Consulting developed Joke Show's business plan and financial model, and helped devise a go-to-market strategy. "The plan feels very much unique to our venture, which is terrific," said George Belshaw, CEO. Mr. Belshaw describes Cayenne Consulting as "Professional, thorough, smart, insightful, diligent, experienced."
Journée Lighting, Inc.
Energy Efficient LED Lighting
Westlake Village, CA
Journée Lighting develops and manufactures specialty lighting for demanding applications such as display lighting and museum artifact illumination. The light source is spectrum selectable light emitting diodes with an on board semiconductor based control system. Journée Lighting's products emit no infrared or ultraviolet energy bringing a new level of energy efficiency both in energy consumed and heat dissipated. Cayenne consulting developed the company's business plan and financial model. "I was extremely pleased with the service and expertise that Tom Provided! I have already started to recommend him to my friends/associates. My SBA Loan was just approved today! You are very fortunate to have someone of Tom's caliber on your team," said Clayton Alexander, founder of Journée Lighting.

Jumpin' Junction
Children's Entertainment
Richmond, VA
Based in metropolitan Richmond, VA, Jumpin' Junction will be a popular children's indoor recreational and entertainment facility that will feature inflatable play equipment including a bounce house, slide and obstacle course as well as a soft play area for the younger customers who might not be ready for the rigors of the inflatable areas of the facility. Jumpin' Junction is the inspiration of a Dad who has spent his career in the service of his Country and has decided to create something for his own 5 year old as well as the community at large. "I like the timely response from the Cayenne consultant" said Stephen Simmonds, CEO. "He cared about what I had to say and was interested in my ideas. Cayenne is where you want to start if you want to properly plan for a successful business."

Keller Life
Eating Disorder & Substance Abuse Treatment Center
Scottsdale, AZ
Keller Life LLC will be a residential, in-patient, faith-based facility treating females who are diagnosed with eating and substance abuse disorders. The Company's founder and CEO, Ward Keller, previously built and led one of the country's preeminent treatment facilities which was subsequently acquired by a private equity group. "The Cayenne consultants I partnered with not only developed a comprehensive, sound business plan and financial model but also understood our business and provided insightful feedback and advice," said Mr. Keller. "The business plan has been an invaluable tool to attract the interest of both strategic and private equity investors. I enjoyed working with and highly recommend Cayenne Consulting to any company seeking the professional services of a high caliber firm."

Khanh & Khue LLC
Niche E-Commerce
Ellenwood, GA
Khanh & Khue LLC, doing business as Discounts Vietnam is a new e-commerce retailer that is being created exclusively for the Vietnamese market. The website will give merchant/advertisers the opportunity to offer thousands of products and services to local consumers who are starved for a Vietnamese language "Amazon.com – like" shopping experience. The website will distinguish itself in a number of ways, the most important of which is that only merchant/advertisers willing and eager to sell their products and services at deep discounts will participate on the site. "Cayenne's consultants had no trouble in understanding the plan I had in mind. Thus, they were able to ask the right questions and contribute their ideas and opinions to improve my plan" said Danny Nguyen, the company's founder and CEO. Mr. Nguyen went on the say, "I think Cayenne has found the right combination for their success-a great service at a fair price. Beside a professional business plan, I valued most the opinions and the perspectives of the experienced consultants who helped me improve my plan."

Kristen Herrera Professional Writing
Professional Writing Services
Madison Heights, MI
This firm provides professional writing services for companies across various industries in need of a feasibility study to obtain grants to finance their projects. The firm was commissioned to prepare a feasibility study for a large regional gravel and pavement company. Cayenne was retained to prepare a financial model in a short period of time to meet the client's tight deadline. Kristen Herrera, founder, said, "If I knew anyone looking for a similar service, I would recommend Cayenne. The work was quick, efficient and it was easy to get in contact and share information remotely. That can be a real time saver for me. Cayenne met my expectations in product and exceeded expectations in service. I have worked with other companies in the past to prepare financial projections. The experience working with Cayenne was in every way superior. I have had issues in the past with consultants failing to understand or listen to requirements for a project, and this was not an issue at all with Cayenne."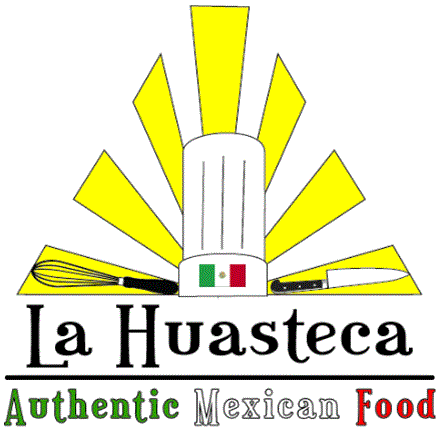 La Huasteca Chiquita
Mexican Restaurant & Catering
Newark, CA
La Huasteca Chiquita opened its doors as a Mexican restaurant in 2009. As the business expanded and grew into retail and catering, the opportunity to purchase the land the business stands on became available. "We wanted to obtain a loan to help us purchase the real estate around our business, said Raphael Sanchez, Owner. We drew up the original business plan last summer 2011, and we had to wait an entire year for the deal to go through. But, our consultant was happy to make revisions and support us at every turn, and we are now on our way to purchasing the property in summer 2012. We really appreciate Cayenne's genuine commitment to our service."

Labor Finders International
Temporary Staffing
Palm Beach Gardens, FL
Since 1975, Labor Finders has been a leader in the temporary staffing industry. With a network of over 285 offices, Labor Finders delivers a dependable, productive, and flexible workforce to meet fluctuating demands while eliminating administrative and payroll hassles for companies. Cayenne Consulting facilitated the development of a strategic plan for Labor Finders. "We appreciate all the help from Cayenne. Our consultant was a great match for our team and was very flexible to adapt to the dynamic schedules of our management team," said Jonathan Klorfein, Director of Client Services. "We look forward to continued work with him as we execute our plan and we would highly recommend Cayenne to any business that is developing a strategic plan. Thanks again."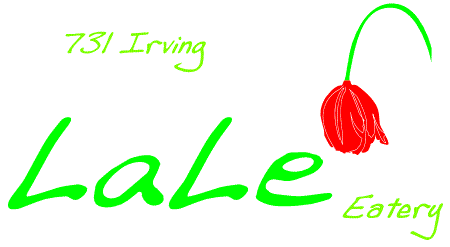 LaLe Eatery
Restaurant
San Francisco, CA
LaLe Eatery will be a trendy, casual, sustainable, family-oriented breakfast, lunch, and dinner venue in in the Inner Sunset neighborhood of San Francisco, just one block from Golden Gate Park. LaLe will respond to the taste of the fast growing, upwardly mobile population of San Francisco by providing contemporary, affordably priced Californian cuisine with Mediterranean flavors in an atmosphere that embraces the neighborhood and respects the environment. Cayenne prepared the business plan that Suzan Helvaci-Sarikurt, the restaurant's owner, will submit to the United States immigration authorities as part of her E-2 investor visa application. Says Ms. Helvaci-Sarikurt, the consultant was "reliable, knowledgeable and easy to work with." She further commented that "The business plan was done in timely manner and the consultant was able to meet our needs exceptionally. He was diligent and highly engaged with us as his client."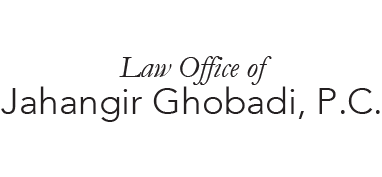 Law Office of Jahangir Ghobadi, P.C.
Real Estate Construction
Fairfax, VA
The Law Office of Jahangir Ghobadi, P.C. works with clients wishing to immigrate to the United States. For some types of business and investment related visas, immigrants require a business plan to be submitted as part of the visa application. This was the case with one of the firm's clients who wished to immigrate to the U.S. to start a construction company. The law office asked Cayenne Consulting to develop a business plan that explained the details of the proposed company and how and why it would be successful. "Cayenne really understood our needs and the needs of our client and, in addition, to our great relief, they proved that they really understand the construction industry in the United States," said Ramin Ghobadi. "We appreciate the effort that they made on behalf of our client."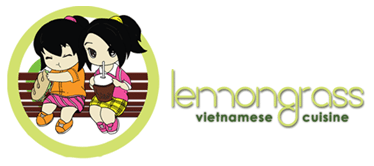 Lemongrass
Vietnamese Restaurant & Food Trucks
Centerville, VA
Lemongrass Vietnamese Cuisine began operations in Northern Virginia in late 2011 with the launch of a gourmet food truck serving Vietnamese food from 11:00 am to 2:30 pm five days a week in various locations to office workers and shoppers. In mid-2012 a second truck was added and now the company intends to add a brick and mortar restaurant that will include a kitchen large enough to supply the trucks as well. Cayenne Consulting prepared the business plan and financial forecast that will be submitted to the company's prospective landlord as well as to a commercial bank that will provide the additional capital related to the launch of the restaurant. Uyen Nguyen who along with her husband owns and operates the business said, "Cayenne Consulting was a great help to us in thinking through the integration of the restaurant with our already successful food truck business and then in communicating the business opportunity through our business plan. We are grateful for their business knowledge and attention to detail."
LendEthics
Mortgage Loan Lead Generation
Phoenix, AZ
LendEthics generates sales leads from consumers interested in mortgage loans and sells these leads to certified mortgage loan and real estate professionals. Lenders are regularly evaluated by both LendEthics and by borrowers to ensure consistently ethical lending practices. Lee Collins, CEO, wrote: "[The consultant] is great to work with. Very professional and goes the extra mile for his clients. Even as a consultant, he made me feel that he was part of the team. Thank you so much!"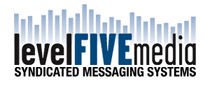 Level V Media
Telecommunications Advertising Platform
Chico, CA
Level V Media is developing innovative new media marketing channels for companies in the retail, hospitality, and restaurant sectors. The company turned to Cayenne Consulting after being frustrated by the efforts of another well-known business plan consulting firm. "In just over a week, [Cayenne] put together an outstanding business plan that was complete, concise, and compelling," said Rich Manley, CEO. "[The consultant] worked with my team every day from morning till night to meet an investor deadline. The first investor group we met with said that of the hundreds of plans stacked in their office, this was one of the few that had ever met all the criteria they were looking for. If you don't believe your first impression with investors should be a gamble, hire Cayenne."
Levine Educational Services
Tutoring Services
Frederick, MD
Levine Educational Services intends to provide tutoring services to a variety of students in Montgomery County, Maryland. The vehicle through which this will be accomplished is Sylvan Learning Center #3510, which LES has agreed to acquire from the current franchisee. LES will exist to enrich students' academic lives. Through personalized and focused teaching processes, students will develop the tools they need for ongoing success in their fields of study. "Sylvan asked us for a business plan so that they could confirm that we have the people, experience, skill and strategies to develop the Center into a high performing Sylvan location," said Scott Levine, the company's President. "Cayenne Consulting was a great help in communicating our ability to perform for ourselves, our students and Sylvan and along the way, we learned a great deal about building a successful business."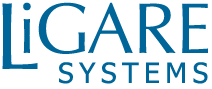 Ligare Systems
Residential Climate Control Systems
Oakland, CA
Ligare develops and markets residential environmental control systems offering centralized control of zoned HVAC, security, irrigation, lighting, entertainment, and other systems. Cayenne Consulting prepared Ligare's business plan, financial forecast, and investor presentation. "We were amazed by how little effort was required on our part to have Cayenne prepare these materials. We exchanged a few phone calls and e-mails, and they handled the rest. The results were clear, professional, and persuasive, and the investors and advisors who have seen the materials loved them," said Lisa Kenney, Vice President of Sales and Marketing. "They know what investors want, and they delivered."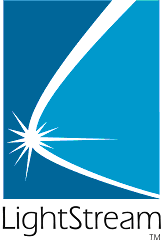 LightStream Technologies
Wastewater Treatment Technology
Herndon, VA
LightStream develops and commercializes advanced water disinfection systems. The unique Pulsed UV technology, backed by $14 million in R&D since 1998, overcomes the hazards associated with conventional chlorine and mercury UV disinfection, and is more economical than ozone, mercury UV, and membrane disinfection. Cayenne Consulting developed the company's business plan, financial forecast, and investor presentation. Van Lanier, Founder of LightStream Technologies, said: "If your time is valuable and you need a professional business plan, call this guy. He's the best I've seen."

Lillian Bay Medical Inc.
Biomedical Solutions
Saint Petersburg, FL
Lillian Bay Medical develops and manufactures practical, innovative, time-effective, and cost-effective biomedical solutions that facilitate medical procedures and save lives. Its novel products substantially reduce blood transfusion time, safeguard against blood waste, and help address vital blood supply requirements. "Cayenne developed an advanced, comprehensive financial model that has been critical both for internal planning purposes and for negotiations with investors," said Brad Beatty, Founder & CEO. "Cayenne's superb work has been of enormous help in getting us to where we are today."
LIMS Leap
Laboratory Information Management Systems
Ludington, MI
LIMSLeap implements and integrates Laboratory Information Management Systems (LIMS). Cayenne Consulting developed a business plan, financial forecast, and investor presentation to support the company's merger and acquisition activities. "Jim has been a God-send for us. I could not possibly have asked for a better consultant to help me with this plan," said Ola Kvalvaag, President and CEO. "I am getting such good feedback on this plan that it is almost a distraction. Investors spend more time interviewing me on where we found Jim and if they can use him for some of their other projects."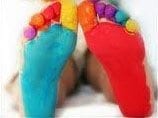 Little Feet
Indoor Play Center
Dhaka, Bangladesh
Little Feet will be a 3,000 square foot indoor play center in Dhaka, Bangladesh. The facility offers supersized inflatables, an indoor playground, a soft area for the 2-3 year olds and for the adults, a comfortable seating area that provides wide views of the play areas as well as TV screens, free Wi-Fi and a cafe that offers all kinds of beverage options as well as Sbarro pizza, fresh fruit, sandwiches and other snacks. Little Feet is the inspiration of Rubya Chowdhury, a Mom who has spent her career in the corporate world and has decided to create something for her own children as well as the community at large. Little Feet will always be friendly, safe and clean. It will be a popular place for families looking for something to do when the weather does not lend itself to outside activities as well as for birthday parties and other fun times. Says Ms. Chowdhury, "one would think that the great distance that separates Bangladesh and the western United States would make working with Cayenne somewhat difficult, but my experience was totally the opposite. Indeed, it was easy to work with our Cayenne consultant and our finished business plan is proof of that." She went on to say that she has already shown the plan to her accountant and that he agrees that it is very effective.

Luxe Stop Properties
Travel Centers
Winter Park, FL
Luxe Stop Properties is a new, niche commercial real estate developer that intends to create a large, modern travel center along Interstate 74 in Illinois and in time, build additional Luxe Stop Travel Centers throughout the Midwest U.S. Luxe Stop will be a large, modern one stop travel center that will offer professional truckers as well as families and business travelers every service and convenience that a ground traveler would require in order to reach his or her destination comfortably and safely. The travel center will, in addition to selling fuel and convenience items, offer 3 branded fast food concepts, a café, a 200 room motel, and a large parking area for truckers to rest and a repair and maintenance facility for over-the-road trucks. State-of-the-art convenience facilities will be available for professional as well as casual travelers who might need a shower but do not intend to stay overnight. Upon completion of the business plan engagement, Carleton Johnson, the company's CEO commented, "I consulted with a business plan company prior to contacting Cayenne and Cayenne's service is far greater and more professional than the previous business consulting company I used." He further suggested, "I will recommend Cayenne to anyone and I don't think this will be my last encounter with Cayenne."

Lyracos
Education
New York, NY
Lyracos is in the process of developing a virtual world that helps educate kids about financial responsibility. Cayenne developed the business plan, financial model, and investor presentation. According to Nan Tilton, President of Lyracos, "I give [the consultant] an A+++ recommendation. She helped us completely reposition the business and develop a compelling plan for investors."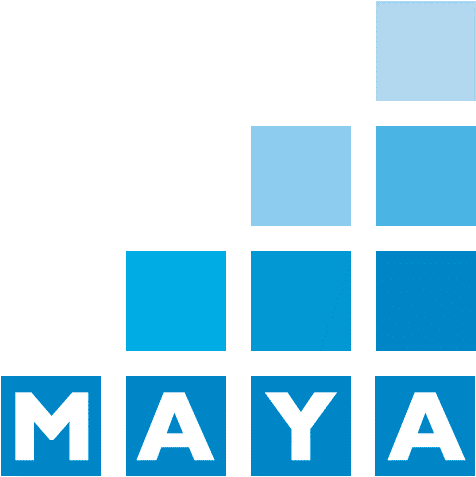 M.A. Young & Associates
Geospatial Information Systems
Mesa, AZ
MAYA offers the only truly enterprise-grade system for managing geospatial data for organizations such as utilities (electrical, water, gas, cable, telecom, etc.) and municipalities. Cayenne Consulting developed the company's business plan, financial projections, and investor presentation. The company's CEO, Richard Lopez, said:"Cayenne worked with our team to help us define a meaningful and defensible niche in the broader GIS marketplace. The business plan clearly defines our differentiation from competitors, and the financials incorporate a flexible and comprehensive revenue model. This process truly changed the way we think about our business, and we're excited about our future."

MagMe Media, Inc.
Digital Advertising Platform for Magazines
Vancouver, BC
MagMe Media equips magazine publishers with digital publishing and advertising management/control tools to increase their return for every advertising dollar spent."I engaged Cayenne Consulting to get started with our initial planning phase, and they have been excellent with the proper suggestions, said Ken Huang, Founder and President. "Not only did they deliver the highest quality business plan and financial forecast, but they participated as if they were part of my management team throughout the process. It is hard to find a group of trusted advisors. Cayenne is mine."
Mark's Detroit Sandwich Shop
Sandwich Shop
Farmington Hills, MI
Mark's Detroit Sandwich Shop is a new sandwich shop concept that is the vision of Mark and Mandy Friday. Mr. Friday has had a passion for food and serving customers since early childhood and has decided that now is the time to realize his dream. His first venture will be themed sandwich shop in suburban Detroit that can best be described as 100% Detroit. The shop will serve submarine style sandwiches and beverages. In addition, Mark's will sell food products such as pasta sauce and frozen meatballs that come from old family recipes. "The Cayenne consultant with whom I worked was really able to capture our vision for our first store," said Mark Friday, the company's founder. "In addition, I was surprised by how much he really knew about the inner workings of a restaurant."
MarketSpace
Digital Lead Generation
Charlotte, NC
MarketSpace is a digital lead generation system or exchange created for small businesses to buy and sell pre-qualified sales leads. The company is currently raising a new round of capital. MarketSpace asked Cayenne Consulting to assist with a business profile and other documents that would help it communicate the benefits of an investment in MarketSpace. Kasper Mingo, the company's founder and CEO, wrote "Cayenne is a firm of true professionals. Team MarketSpace is eternally grateful to the firm for its insistence on delivering the best product possible. We also appreciate that the firm has continued supporting us as changes have occurred along the way."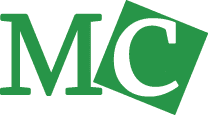 Martenz Capital LLC
IT Services
Czech Republic
Martenz Capital LLC will be an IT services company that specializes in providing customers with direct mail marketing and analytics solutions to help them increase sales and grow their businesses. While Martenz will be a new operating company in the U.S., it is the sister company to Empira One, a business that has successfully provided identical services to customers in Europe from its base in the Czech Republic. Jiri Matzner, an attorney, tech entrepreneur, and university lecturer, will own and manage the business until a U.S. President & CEO is recruited and trained. Mr. Matzner wrote: "the Cayenne consultant who assisted with the development of our business plan quickly grasped the nuances of our business which was helpful in forecasting our revenue model, especially in the early years."
McGinley Orthopaedic Innovations
Orthopeaedic Surgical Device
Casper, WY
McGinley Orthopaedic Innovations has developed and tested a new drill for use in bone surgery. Their patented technology prevents injuries caused by drilling too deeply. Cayenne assisted in developing strategies and prepared the company's business plan, financial model, investor presentation and executive summary. Within a week after completion, McGinley had signed up investors. "It was a pleasure working with Cayenne Consulting," said Joseph McGinley, CEO. "From day one, the process was friendly and interactive. The consultant motivated me to question assumptions and never stop improving on current ideas. For me it was truly a learning experience from a top professional. The information and knowledge I obtained from him during the planning discussions has helped me focus the direction of the company with a strong, organized and thought provoking business model. The process and final products were nothing short of exceptional." One of Joe's investors remarked: "Overall I thought it was a business plan that was well thought out and presented. It sold me."

MiNO Wireless
International Mobile Telecommunications
Santa Clara, CA
MiNO Wireless offers enterprise-class international mobile call management, providing businesses with full visibility, control and management of their international mobile calling costs. MiNO Wireless users can call internationally from any landline or mobile phone through its easy to use MiNO Enterprise for BlackBerry service, and be quickly and easily connected to their international contacts at a fraction of today's international calling rates. "The business plan, financial forecast, and presentation that Cayenne developed enabled us to raise $7 million from leading venture capitalists including Canaan Partners," said Jing Liu, Founder and CTO. "Cayenne was very professional, and we were very happy with the results."

Moani
Media Asset Management Platform
San Jose, CA & Singapore
Moani develops rich media management and control .NET web service solutions for internal and external corporate communications. Cayenne Consulting developed Moani's business plan, marketing materials, and investor presentation, and contributed to the development of the financial projections. "I've worked with Akira on a variety of ventures over the past several years, and have been very impressed by his work. His business plans and financial models are among the best that I have ever seen, and I've seen hundreds. Any company trying to figure out how to get going would do well to have Akira's help," said Damon Danielson, President and CEO of Moani.

Mobile Fueling Solutions
Energy & Logistics
West Nyack, NY
Mobile Fueling Solutions (MFS) is a leading edge start-up that refuels fleets of vehicles on-site with compressed natural gas (CNG) using patented Virtual Pipeline® technology. On-site fueling saves fleets the substantial logistical costs associated with fueling at distant CNG stations. MFS needed a new business plan, financial forecast model, and pitch deck for a crucial meeting with a large, important energy investor. Mobile Fueling CEO, Dean Sloane, commented "Cayenne Consulting far exceeded my expectations. The consultant was a real pro. Our consultant was quick to understand our business and very capable. Cayenne ought to hold investor presentation seminars either on line or at conferences. Within days of completing the project, I recommended our Cayenne Consultant highly to an old friend and serial entrepreneur."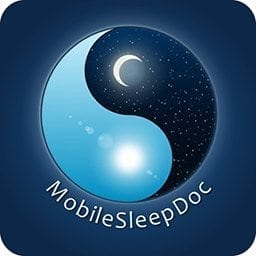 MobileSleepDoc
Sleep Disorder Treatment Mobile App
San Francisco, CA
MobileSleepDoc is a healthcare startup founded by a medical expert in the field of sleep and critical care medicine. It is focused on developing disruptive new solutions to diagnose and treat sleep-related disorders. The company engaged Cayenne Consulting to develop a strategic business plan, financial model, and investor pitch deck to prepare itself for investor funding. "[The consultant] came to meet with us in person to ask all the right questions in order to build the plan," said Melissa Lim, M.D., founder and CEO of the company. "He did his own research and seemed genuinely excited to learn about my field of expertise (sleep medicine) and the products currently available." She felt that the Cayenne engagement was "absolutely worth the investment. We worked together to create a business model that will serve us well, whether or not we decide to pursue outside funding. The process was as important as the final product, and thanks to Cayenne, that was both pleasant and invaluable. The Cayenne engagement both met my expectations in terms of the final products, and exceeded my expectations in how it shaped our business model and helped us change directions."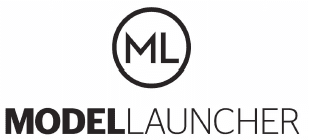 ModelLauncher
E-commerce
Miami Beach, FL
ModelLauncher is an online site that helps models launch their careers. The Company's e-commerce site sells professional cosmetics that are created specifically for models or women who want to look like models. Cayenne Consulting developed ModelLauncher's business plan and financial model. According to Bill Staniford, CEO of ModelLauncher and previous CEO of PropertyShark.com, "I worked with [the consultant] on several iterations of our business model. I appreciated the professionalism and expertise that she provided during the process. In the end, we were able to develop a compelling business model that has been praised by the investment community."

Modshow.tv
Media & Entertainment
Australia
Modshow.tv and its founder came to Cayenne for assistance in making the business case for its new OTT short form TV channel for mobile consumption. The project has raced ahead with speed to market as a primary goal, embracing rapid development, mobile apps, content partnerships, funding, and marketing expertise. The Company's founder said: "Our consultant accelerated with us from the first moment, offering experience, encouragement, and ideas, and always kept our key needs and short timeline in front of mind. He performed a rapid and in-depth survey of a developing market, and then wrote our business plan, presenting our plusses and goals in ways our prospective stakeholders will easily understand. The materials he created have become important tools in moving this important project forward."

Monaco Entertainment Solutions
Home Entertainment & Automation Systems
Newport Beach, CA
Monaco Audio Video & Automation Specialist is the vision of Larry Weiss, an engineer who has been in the audio/video business for his entire business career. Monaco will be a chain of mid to high end stores that feature the integrated home electronics lifestyle and entertainment systems designed for the utmost in operational simplicity and the state-of-the-art in smart home automation. Mr. Weiss worked diligently with the Cayenne team to develop a business plan and related documents that really expressed his vision. He was particularly appreciative of the post-engagement service that was provided by Cayenne as changes were requested after the engagement was concluded. Said Mr. Weiss, "from the first day forward, the Cayenne consultants have been very responsive and serious about responding to my needs."
Moringo Organics
Nutraceuticals
Franklin, TN
Moringo Organics caters to the need for high quality and specially formulated health products. Moringa Oleifera is a cornerstone for building a healthier lifestyle and it is charged with the strongest natural antioxidants available enhanced with vitamins, amino acids, and trace minerals to boost overall energy levels, substantially supplement daily nutritional needs, and boost the body's immune system. "It was great working with Cayenne on our plan. The consultant was very easy to talk to and I had to do little to no work for him to provide us with a Class A plan," said CEO James Corriveau. "My experience with Cayenne more the exceeded my expectations. I have tried in the past putting a business plan together and with lots of hours put into doing it still don't even come close to what Cayenne was able to do for us."

Morpho
Pattern Recognition Software
Tucson, AZ
Morpho develops sophisticated pattern recognition software solutions for the security, satellite-based terrain analysis, and biotechnology markets. Cayenne Consulting developed Morpho's business plan, financial model, and an investor presentation."Akira helped our company craft an incredible business plan and pro-forma financials. I consider him to be the very best all-round business planning specialist I've had the pleasure of working with in my ten years as a business owner. I have recommended him to other CEOs growing their businesses," said Stephen Buchmann, CEO of Morpho.

MyRaptor.com
Bidding & Procurement Management Software
San Francisco, CA
MyRaptor was a procurement optomization software platform for "hidden attribute" markets, where the price (and other attributes) are dynamic, and one party had a knowledge advantage over the other. An example of such a market, and MyRaptor's initial target market, was Priceline.com, where Priceline knew how low it was willing to drop its price, but made it impossible for buyers to figure out what that price was. By acting as an intermediary between consumers and Priceline, MyRaptor could capture success and failure data and apply artificial intelligence techniques to devise optimal bidding techniques.

Mystic Media Inc. – VisitNewEngland.com
Tourism Website
Warwick, RI
Mystic Media is the publisher of numerous online tourism properties, specializing in New England. Cayenne worked with Mystic Media to develop the business plan and financial forecast for growing the VisitNewEngland.com property. "Our work with Cayenne was a great collaborative effort," said Jonathan Lhowe, President of Mystic Media. "They provided the expertise we required to build financial models and a succinct, professional plan."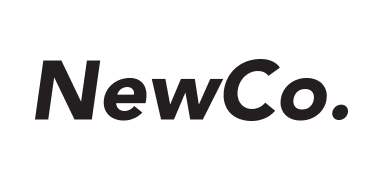 Name Withheld
Construction Chemicals
Saudi Arabia
The client company, a multinational firm that prefers not to be named, wanted to model long-term free cash flows. "Cayenne delivered a very flexible model and quickly changed direction as the project evolved," said the client. "Cayenne delivered excellent results and was very responsive to our needs."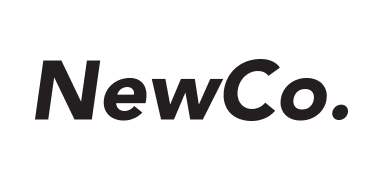 Name Withheld
Boutique Broker Dealer
Northern New Jersey
The firm is a minority-owned, globally-positioned, "high-touch" boutique institutional brokerage firm with extensive experience in research, trading, investment banking, and asset management. Cayenne produced a business plan, investor presentation, and executive summary, and provided on-going coaching with business strategy. "Cayenne provided the rare combination of deep market knowledge as well as the start-up expertise needed to frame the opportunity to industry-savvy investors. The brokerage industry is complex and Cayenne hit the floor running with little or no instruction. The absence of any learning curve produced a plan that was deep, comprehensive, analytical and most important, one that would greatly resonate with industry-specific investors," commented the client. "Last, Cayenne provided on-going support beyond our engagement. If I ever need a change or something minor added, Cayenne is there to assist."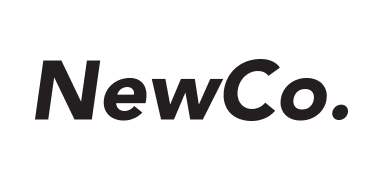 Name Withheld
Solar Energy Design & Engineering
San Francisco Bay Area, CA
Developed a business plan and financial forecast for a leading solar electric design and engineering firm that supplies sophisticated products and services supporting commercial-grade photovoltaic energy production. The company's contract services include feasibility studies, system design, testing, and commissioning. Projects have been completed for a number of high-profile Fortune 2000 clients. The company's CEO said "We have been using this business plan to adjust our direction and use it for guiding internal business decisions and future direction."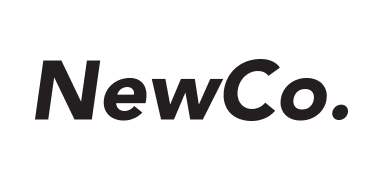 Name Withheld
Internet Commerce: Marketing and Management Services
Tampa, FL
This company provides internet based marketing and management services. It provides marketing services for individually owned businesses in a niche market. It also provides business management functions. Customer quality assurance issues are addressed as well. The Founder & CEO said, "While we are self-funding our business, we also wanted an outside evaluation of the business and a detailed market study. We wanted to ensure that we didn't miss anything and to get a good handle on our potential. Cayenne provided that and was, in effect, our first contact with the market. They enabled us to avoid many initial potholes."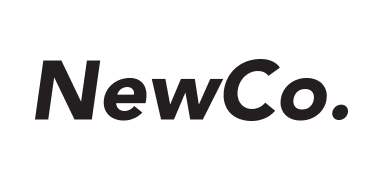 Name Withheld
Mobile Advertising Platform
Huntington Beach, CA
This company pioneered a patent-pending technique for sending targeted audio advertising to mobile phone users. Cayenne helped the company develop its business plan, financial forecast, and pitch deck. Cayenne also helped the company engage in various business development activities related to mobile carriers. "I've received some excellent feedback from investors on these materials," wrote the company's founder and CEO. "I'm very happy to have you on our team." The company wishes to remain anonymous until it achieves greater traction.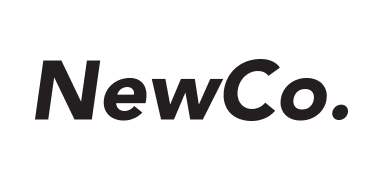 Name Withheld
Private University / Distance Learning
California
This private university wished to expand its distance learning offerings to international markets. Cayenne Consulting was engaged to review the existing plans, perform a market survey, prepare the expansion plan, model the expansion to determine cash flow and initial cash requirements, and prepare a Regents-level presentation. "Cayenne Consulting approached the engagement as if it was their business," said the university's Executive Vice President of Administration and Business. "We were delighted with the business model and impressed with the thoroughness of their research. The final product was as polished and professional as any I have ever seen."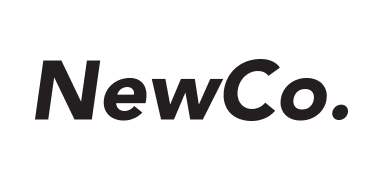 Name Withheld
Precision Tooling Manufacturing
This company manufactures precision tooling used to manufacture marine products. They had a written business plan and a financial forecast. They engaged Cayenne to make over the financial forecast. "What we received exceeded Cayenne's promises and our expectations. They had an excellent grasp of manufacturing and completed our set of accounts. We sent the summary to one of the advisors at SCORE that has been helping us and he was blown away! To the point that he said he as only seen details like that from major existing corporations," said one of the founding partners.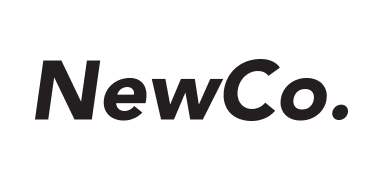 Name Withheld
Hedge Fund Back Office Processing
Atlanta, GA
This firm provides outsourced accounting and management solutions for alternative investment firms. The client was looking to leading investment banks to finance its expansion and industry ranking, and required top-of-the-line investor presentation materials. Cayenne developed a business plan and investor presentation, incorporated key research, and expanded the client's summary into a complete package. "It was critical to us that our consultant have an in-depth understanding of the mindset and expectations of the top-tier banks we were approaching for financing, and who could effectively convey the strengths and potential of our firm. Cayenne fully exploited their expertise so that we could achieve maximum impact while raising funds," said the company's Vice Chairman.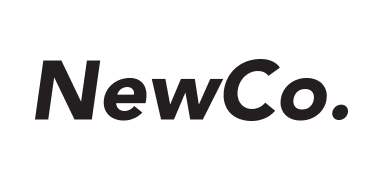 Name Withheld
Pharmaceutical Research Technologies
San Francisco Bay Area, CA
Cayenne Consulting prepared a business plan and financial model for a large division of a billion-dollar public biotechnology company. The business makes instruments, consumables and software for scientists worldwide who are engaged in medical research; pharmaceutical drug discovery, development, and manufacturing; agriculture research; biosecurity; and quality and safety testing. "[The consultant] has done a great job and we very much enjoy working with him," remarked the division's Senior Director of Product Management.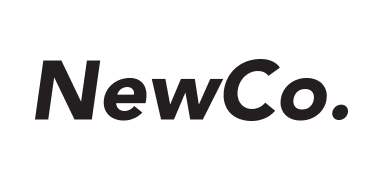 Name Withheld
Political Activism Website & Social Network
Northern New Jersey
This startup had a vision to promote the political process through a robust platform combining information dissemination, social networking, fundraising, and consulting. Cayenne was engaged to perform a market and competitive feasibility study, develop a financial model, and produce a business plan. "Cayenne's help enabled us to raise seed capital readily and I learned many valuable concepts that I have been able to utilize in my businesses," said the company's President. "I have recommended Cayenne to several associates, always with glowing praise."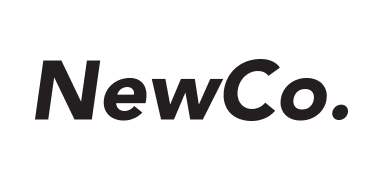 Name Withheld
Spinal Implant
Texas
For a spine implant sales representative, Cayenne developed a plan to design, develop, and manufacture its own line of proprietary spine implant products. The plan enabled the company to reinvent itself as a manufacturer and distributor, to hire a sales staff, and greatly expand its revenues and profitability. Cayenne helped the venture to conceive innovative arrangements with inventors, to select appropriate design and product development resources, and to fund the venture from its own free cash flows. The company founder described the Cayenne plan and financial model as "fantastic" and said "I could not have picked a better team."

Napa Group
University Distance Learning
Novato, CA
The Napa Group founded, in 1985, provides strategic planning, leadership development, organizational design and executive team coaching for universities, advancement offices, alumni associations, foundations and venture-funded startups. Cayenne was retained as a subcontractor to The Napa Group to create a detailed distance education financial model for a major US university. RJ Valentino, President of The Napa Group, wrote "I appreciated your terrific efforts, keeping me updated, all of your attention to the details, and your solid commitment to the client, the project and the model. Thank you, Cayenne!"

Napodano's Bubble Tea & More
Bubble Tea Shop
Plano, TX
Napodano's Bubble Tea Shop and More will be a new bubble tea shop located in Plano, Texas. Bubble tea is a cold drink that is sweet and may be highly caffeinated. It appeals to people of all ages but is very popular with young people. In addition to selling bubble tea in a number of flavors, the Shop will also sell hot tea, fresh juices, smoothies and packaged cookies and protein bars. The Shop will be owned by Meihua Huang, a woman who has enjoyed success both professionally and in business. Mrs. Huang who immigrated to the U.S. just 2 years ago does not speak English, but according to her son-in-law, Caleb Napodano, is excited about launching her first business venture in the U.S. Mr. Napodano said that "she appreciated the roadmap that we created for her" and that now she understands "the steps that she will take to get from her concept to opening of the shop." Mr. Napodano added, "thanks for all the help."
National Basketball Players Association
Career Development for Professional Athletes
New York, NY
The National Basketball Players Association (NBPA) represents the NBA players. It is led by President Chris Paul (Phoenix Suns) and First Vice President LeBron James (Los Angeles Lakers). The NBPA helps its members transition into second careers as they retire from the NBA. They engaged Cayenne Consulting's Shyam Jha to create their first 4-day training program on franchising and entrepreneurship for NBA professionals, held in New York City in August 2015. Shyam was invited back to repeat the program in 2016. "We were excited to have Shyam Jha lead our inaugural franchising and entrepreneurship program session for NBA players. He presented the information in a context that was easily relatable for people who are changing industries, and provided a practical game plan for our guys to take with them as they explore new business ventures," said Deborah Murman, Director of NBPA/NBA Career Development Program.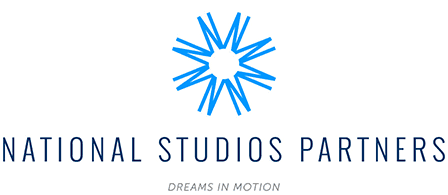 National Studios Partners, LLC
Film Studio & Entertainment Complex
Washington, DC
National Studios Partners, LLC is developing an entertainment complex concept that will bring "Hollywood" to the DMV (District of Columbia, Maryland, and Virginia) region. The company intends to create a production/post-production/entertainment/job-creation engine that will be a crown jewel of the area. Cayenne created both a market assessment, and the Company's business plan for strategic partners and investors. Jordanne Otero, Project Operations Manager, said, "The market study, business plan and financials Cayenne created present our concept with flair, thoughtful analysis, and excitement. We asked our consultant to continue working with us on an ongoing basis, offering valuable insights and participating in critical meetings with other stakeholders."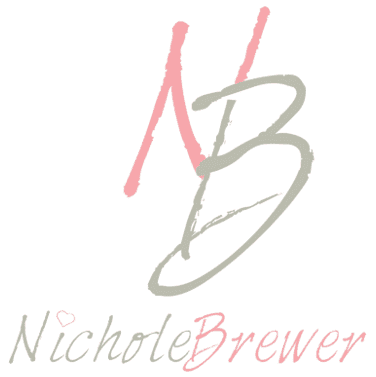 NB Shoes
Specialty High Fashion Women's Shoes
Tampa, FL
NB Shoes is an online shoe store specializing in high fashion, high heel shoes for tall women. This is an underserved market, especially by brick and mortar retailors. The shoes are designed by NB Shoes and manufactured by a contract manufacturer specializing in high end shoes, small lot sizes, and short lead times. As a result, NB Shoes will be able to serve this niche market with an evolving product line that will stay on fashion's leading edge. "I already had a business plan and I just wanted a plan makeover. What I got was a business model makeover," said Nichole Brewer, Founder. "I recommend taking your plan to Cayenne before you take it to an investor or a bank."

Netropix Communication Networks
Unified Telecommunications
Silicon Valley, CA
Netropix Communication Networks is a stealth mode Silicon-Valley start-up that is developing next-generation unified telecommunications solutions for the consumer, SOHO, and small business markets. "I had a very professional experience with the entire team involved and I am pleased with the biz plan we have now in place," said the CEO of Netropix. "I'd like to thank you for all your efforts, professionalism, and excellent work to create an incredible business plan for us. I certainly learned a lot going through the process that has helped me and our biz plan to accelerate from where we were when we got started."
New England's Ale House Grille
Restaurant
Palm Harbor, FL
New England's Ale House Grille will be a high-quality authentic New England regional themed restaurant located in Palm Harbor Florida. It will be similar in style to the very successful pub concepts developed by Guinness Brewing Worldwide, now Diageo PLC. Ale House Grille will occupy a historic building that was originally a school and has always been referred to as the "Olde School House." This location historically has always been accepted as the community's central point of activity. It will contribute to the social, entertaining and dining experience of its patrons who will genuinely feel as if they are visiting some of the great pubs and taverns in New England. Says co-owner Tara Cook who will manage the restaurant along with her husband, Randy "we had a successful two location restaurant business in Maine and we couldn't wait to get back into the business of pleasing hungry and thirsty customers. The purchase of this beautiful, old building has given us that opportunity. Thanks to the professionals at Cayenne who helped us create a business plan that really communicates our passion and commitment to the business."

nForceNet
Enterprise Software for Law Enforcement
San Jose, CA
nForceNet is developing web enabled software for the global law enforcement community. Cayenne Consulting developed financial projections for the company and made significant contributions to the business plan and investor presentation. "Cayenne's financial model made it easy for us to explore different scenarios and to explain our forecast to potential investors. Akira was a virtual member of our founding team," said Damon Danielson, CEO of nForceNet.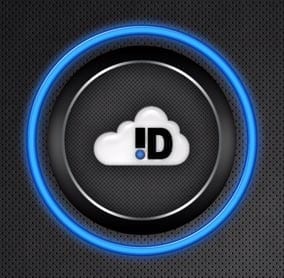 NimbusID
Computer Authentication
Amarillo, TX
NimbusID is a software startup based in Texas, developing a next generation True Digital ID password-free authentication system. Cayenne Consulting developed the firm's business plan and financial forecast, and assisted in refining the firm's business model. "I researched business-planning consultants heavily before engaging Cayenne Consulting," said founder and CEO Alex Natividad, M.D. "Fortunately, I did not have to waste time and resources elsewhere. With Cayenne, you get a top notch investor-grade business plan, plus a mentor as an added bonus."

NITELITE Sports
Novelty Goods
Wolfeboro Falls, NH
NITELITE Sports develops and markets innovative golf and sports related products to a wide group of customers, ranging from Fortune 500 businesses to individual consumers. The inventor, founder, and President Corky Newcomb said "Cayenne produced a top-grade business plan and investor oriented materials for us. Without their help, I wouldn't have been able to reach and attract the attention of all of the investors currently exploring investment opportunities with NITELITE Sports. It's been a very rewarding process."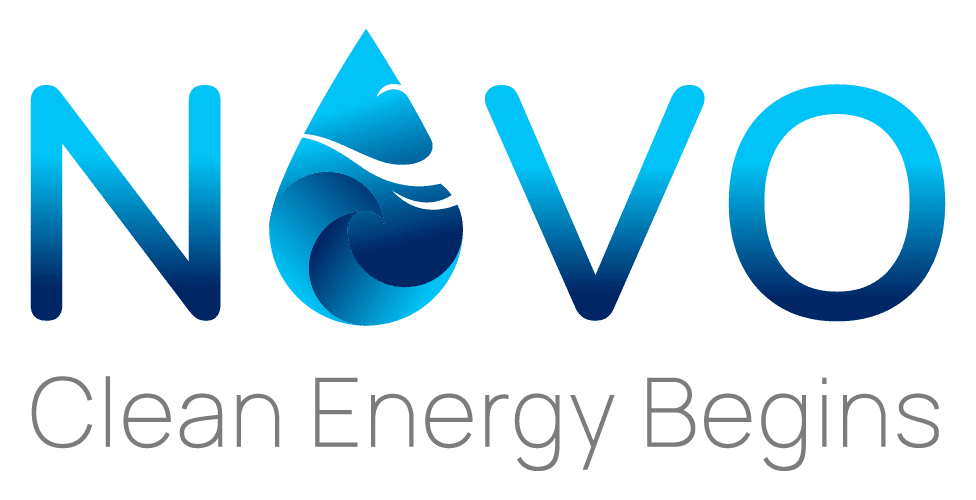 NOVO
Green Hydrogen Fueling Infrastructure
Newport Beach, CA
NOVO is developing the necessary infrastructure for green hydrogen-based transportation throughout the Western U.S. The company is building hydrogen manufacturing plants powered entirely by renewable energy, as well as a network of hydrogen refueling stations serving light-duty passenger vehicles, heavy-duty commercial vehicles, and battery electric vehicles. "The robust financial and valuation models developed by Cayenne have been vital in negotiating with the most sophisticated institutional investors," said Darrell J. Burns, CEO. "The business plan clearly, concisely, and compellingly conveyed our value proposition to key players."

NOWtv Networks
Reality-based TV Production
Los Angeles, CA
NOWtv Networks, a Los Angeles, California start-up, wanted to fine-tune their presentation for a 2nd round of VC meetings. Founded by Susan Anzalone, the new business has a promising destiny in new media: the thriving fusion of TV and Internet. "I wanted to make sure I had the best plan and pitch deck possible when the VCs invited us to a 2nd round of meetings. But after brainstorming with the consultant, I actually decided to restructure the business model, and redefine the value proposition. We immediately received encouragement to continue from investors, and we are now excitedly preparing for a newer presentation of an even more focused business," said Susan Anzalone, Owner. "I look forward to working with Cayenne in the future – not only for the deliverables, but for more synergistic brainstorming. The consultant's extensive experience in sales organizations really made the difference."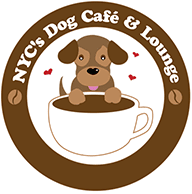 NYC's Dog Café & Lounge, LLC
Coffee Shop
New York, NY
NYC's Dog Café & Lounge is a café lounge for dog lovers. This establishment will serve coffee, tea, as well as smoothies while providing free Wi-Fi. What sets this particular coffee lounge apart from the rest is that customers will pay an admission fee to play and lounge around with a variety of adoptable shelter dogs. It is a safe, relaxing environment where dog lovers can derive all of the benefits that come with interacting with dogs, without the responsibility or commitment of owning one; however customers will have the option of purchasing dog treats they can give to the dogs throughout their visit. This café is ideal for dog lovers who enjoy fully interacting and lounging around with canines. The Company hired Cayenne Consulting to develop the business plan and financial forecast. The Company's founder wrote, "You are the best! Thank you for all your help and effort. I will work with you again the next time I am in need of your services."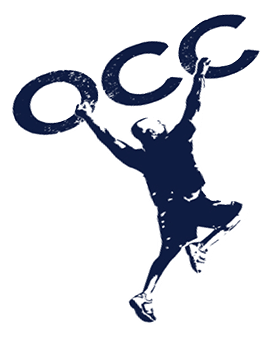 Obstacle Course Central, LLC
Ninja Warrior Obstacle Course
Woodinville, CA
Obstacle Course Central is developing an indoor training facility for ninja warriors and their fans. Cayenne Consulting developed OCC's business plan and financial forecast. "Thanks for all the hard work and revisions with the plan and the numbers! I feel much more confident both for myself and from a fundraising standpoint. Interesting how it's such a subtle shift but an important one when you realize your thinking has shifted from 'I'm going out and asking people for money' to 'I'm giving people an opportunity to invest,'" said President and founder Joel Lenox. "I'm sure you can appreciate the confidence it provides; the attitude it conveys is very empowering. Nothing is guaranteed of course and there's still a tremendous amount of work to be done but at least I feel like we've created a very solid foundation to build on. I truly believe your time is incredibly valuable, and wanted to thank you for all your help and advice with the presentation!"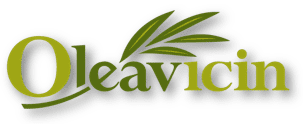 Oleavicin, LLC
Olive-Based Nutraceuticals
Santa Barbara, CA
Oleavicin, LLC of Santa Barbara specializes in the delivery of a proprietary, all-natural treatment derived from the olive leaf for cold sores, fever blisters, and other troublesome skin conditions. Cayenne Consulting was retained to develop a business model and investor materials that capture the passion and potential of such a highly differentiated and effective. "We are experienced entrepreneurs with very high expectations. For our new venture, we sought the best-of-the-best and hired Cayenne Consulting," said CEO Craig Makela. "The work that was delivered by our consultant was a complete bulls-eye and exceeded our expectations in every way! Without a doubt, Cayenne Consulting was able to dig into our industry and uncover one nugget after another that ultimately led to a sparkling representation of our vision. We can't thank you enough!"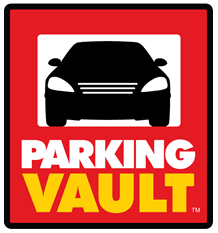 Parking Vault, Inc.
Automated Parking Structures
Flower Mound, TX
Parking Vault has developed a breakthrough automated parking garage. It is the first automated garage that costs the same as a concrete parking garage and has a cycle time of less than a minute, actually 40 seconds. For the first time the total cost of installing automated parking is equivalent to installing concrete parking structures. "The real value of working with Cayenne goes beyond the outstanding business plan we received," said Cole McDowell, Founder & CEO, remarked. "They brought real world experience and academic expertise. Tom and Malcolm 'walked in my shoes' and became part of our company. Tom's experience includes the complete entrepreneur cycle from company founding to going public. He has felt what we are feeling and made the decisions we are making. Malcolm was able to create a 'bullet proof' valuation based on the latest business ideas. No one delivers the value that Cayenne delivers. Thanks guys."
Parlour Group Pte. Ltd.
Hair Removal Salons
Singapore
Parlour Group Pte. Ltd. ("Pink Parlour") is a 6 year old chain of hair removal salons in the Republic of Singapore. Currently there are 5 locations in Singapore with a 6th outlet opening in October 2011. The Company wishes to open an additional 24 locations in Asian capitals over the next 5 years. In addition to hair removal, namely waxing and laser hair removal, Pink Parlour also offers other beauty treatments including spray tanning, manicures and pedicures. Parlour Group also sells and distributes various branded products that are related to its beauty treatments. Says co-owner, Derrick Seeto, "In addition to writing a compelling business plan, the Cayenne people consulted with us on a range of capital markets issues that were critical to our capital raising activities. We are very grateful to have had them on our team and look forward to working with them on an ongoing basis."

patchVantage
Oracle Management Tools
Manila, Philappines
There are hundreds of thousands of Oracle Database implementations and tens of thousands of Oracle Application implementations. Of those thousands at least 38% run 100 or more distinct databases and 10% have more than 1,000; 74% report security, governance, and compliance problems; and 51% report patching difficulties. The Data Base Administrators (DBA) are responsible for all of it. patchVantage has developed a suite of tools that automates most DBA tasks to eliminate human error, schedule jobs, reduce costs, and multiply DBA productivity. patchVantage needed to raise funds for product rollout and retained Cayenne to help develop a business plan. "Cayenne exceeded expectations. Everything they did was over and above." said David McNish, Founder and CEO.
Peloton Technologies LLC
Biofuels & Chemicals
Petaluma, CA
Peloton Technologies LLC specializes in technologies for the production of biobased fermentable sugars for use in advanced transportation fuels, specialty biochemicals, and biopolymer monomers and precursors for a wide range of industrial, commercial and consumer products. The company engaged Cayenne Consulting twice, for writing a business summary and to assist with an NSF grant application. Rob Yenne, the president of Peloton, said, "[Our consultant] was very responsive throughout the process and demonstrated a keen ability to quickly gain insightful knowledge of our industry. This was extremely helpful and resulted in [the consultant] being able to help fill in gaps in the information I provided. Cayenne's depth of professional services is excellent and I was totally impressed and happy with the results."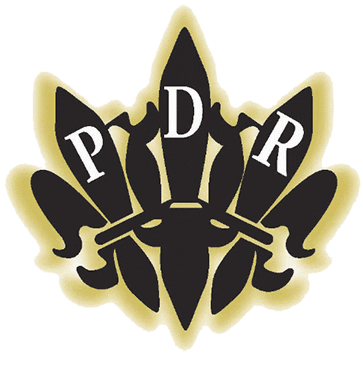 Phillips Development & Realty
Residential & Commercial Development
Tampa, FL
Phillips Development & Realty is a real estate development firm with a project portfolio of over $470 million. The company focuses on large-scale residential and commercial projects located near universities, medical centers, and large companies. The company asked Cayenne Consulting to prepare a business plan to help it attract new investment. "Cayenne listened closely to our needs and helped us develop an effective business plan, which we've already presented to investors. Their use of graphics helped bring our business plan to life," said Jack King, Vice President of Operations.

Pinnacle Home Solutions
Home Care Product Wholesale Distribution & Brand Management
Scottsdale, AZ
Pinnacle Home Solutions is launching a complete branded line of European home care products in the US. Building on the Founders' successful experience as entrepreneurs and wholesale appliance distributors, Cayenne Consulting developed a robust sku-level planning system and go-to-market strategy as the foundation for the five year business plan, investor presentations, customer presentations, and a comprehensive coaching role. "We hired Cayenne consulting to help us develop a business plan and got so much more," said Lori Goodwin-Simpson, Co-Founder. "Our consultant had experience as a CEO in our industry and took the time to really teach us the inner workings of opportunities and obstacles in front of us. His depth of knowledge and willingness to guide our strategic process helped not only define the massive potential of our business, but lay out the stepping stones to get there. Without a doubt, Cayenne delivered fantastic results well beyond anything we imagined."
Pita Pit USA
Quick Serve Restaurant
Coeur d'Alene, ID
The Pita Pit is a quick serve restaurant concept that offers customers delicious, healthy, and fun-to-eat meals in the United States, Canada, and several markets outside of North America. The Pita Pit is designed to appeal to a variety of consumers, particularly adults and youths. As a smart, healthier alternative to traditional fast food, customers get a delicious meal without compromising taste or appeal. The Pita Pit concept has been very popular because it pleases every palate at every hour of the day. With a large variety of meat and vegetarian options, there is something for everyone on the Pita Pit menu. Says Jack Riggs, the company's CEO, "the Cayenne consultants with whom we worked were very good-natured with some unusual requests. We all feel quite fortunate to have had this team for our Business Plan. Cayenne Consulting is a truly valuable resource for any business that may be considering or embarking on serious growth."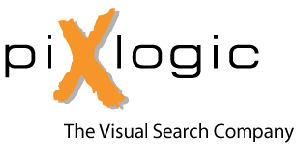 piXlogic
Image Search Software
Los Altos, CA
piXlogic has created a patent-pending image analysis and search solution that visually identifies the content of digital images and videos. Their technologies do for images what search engines and document management systems have done for text-based documents. Cayenne Consulting developed the company's executive summary and financial model, and assisted in the preparation of their business plan.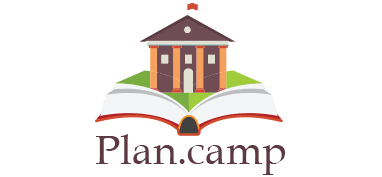 Plan.camp, LLC
Adult Career Education
Calgary, Canada
Plan.camp was founded by three highly successful young women. All three are well known speakers and authors, and one of them will soon have her biography published by a major publisher. They wish to share the knowledge and skills that are the foundation of their career success. Knowing that their students would be spread across North America and that most of their students would be early in their career, with full schedules, they designed an online education program. They prepared an initial business plan and then engaged Cayenne to do a business plan makeover. "A business plan makeover became a business plan evolution as feedback from the makeover process caused changes to our business model. Cayenne was flexible and adapted to our needs. They saved us considerable time and contributed valuable feedback," said Zahra Al-Harazi, Co-Founder.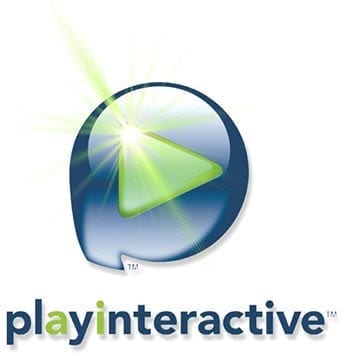 Play Interactive
Video Game Producer
Scottsdale, AZ
Playinteractive is a video game publishing company, currently developing a series of games based on NBC's blockbuster Fear Factor reality television shows. Cayenne Consulting created Playinteractive's business plan, financial forecast, and investor presentation.

Qazzoo
Mobile Social Media
Annapolis, MD
Qazzoo has developed a highly novel internet service that connects consumers or businesses looking for a special product or service with a highly targeted list of providers. The company engaged Cayenne Consulting to develop a detailed business plan, multi-year financial model, and investor pitch deck in preparation for venture capital funding. "Qazzoo.com is a completely new suite of software and business model which comes with its own set of challenges when communicating that to the internal staff as well as externally for potential investors and customers. Cayenne worked very well with our management team to outline the most important elements of Qazzoo and simplify our message," said Michael Urbanski, Founder and CEO. "In telling the story of Qazzoo and projecting its future we worked weekly and when needed daily with the Principal Consultant and his team and were able to meet all of our deadlines. The launch for Qazzoo has been made much more smoothly by working with Cayenne and as we are still in our first month of operations the business plan is a daily touchstone in making decisions quickly and allowing us to be profitable from the very start."
QRS Systems
Remote Heart Transplant Monitoring Device
Fort Lee, NJ
QRS Systems, Inc. has developed a groundbreaking implantable medical device and monitoring system that eliminates the need for endomyocardial biopsies (EMB) in heart transplant patients. Cayenne performed prospective valuation analyses, developed an investor presentation and executive summary, and researched acquisition multiples of comparable companies. "We were very pleased with the integrated worksheets and the ability to modify variables allowing for ease of use and clarity it brought to our financial decisions and projections," said Anthony Curlo, Director. "Cayenne is personable, professional, knowledgeable, responsive and reliable."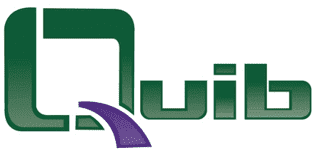 Quib Marketing
Mobile Marketing
San Antonio, TX
Quib Marketing is a pioneer in the area of Social-Local-Mobile (SoLoMo) marketing that engages customers via a Smartphone App within a store to facilitate e-commerce. Cayenne Consulting prepared their investor-grade business plan, financial model and presentation. "We looked at several business plan consultants before we chose Cayenne," said Thad Payne, Founder and CEO of Quib Marketing. "Our Cayenne consultant helped us define our business and financial model, and sharpen our customer value proposition. Even though we paid more that what others would have cost, in the end we received a superior product. Cayenne was a great investment for us, worth every penny," Payne added.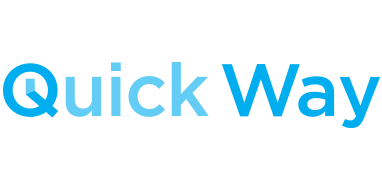 Quick Way
Quick Serve Restaurant
Gurupi, Brazil
Quick Way is a new quick serve restaurant concept that will serve healthy, responsible hamburgers, pizza, fries and shakes in an upscale, clean, comfortable, Wi-Fi connected atmosphere. The Company's target customers will be children, teens and their parents. The restaurant will feature a natural, fresh, environmentally sustainable menu. This business plan is dedicated to the Company's launch store in Brazil. After the first location is operational and profitable, additional restaurants may be opened in other locations in Brasilia and other cities in Brazil. Said Marcelo Vitorino, the company's founder and CEO, "we appreciated the opportunity to work with the Cayenne consultant in developing the business plan. He really helped me take the vision from a great idea to a real restaurant concept that will work in my country." Equally important, "I had a great time writing the plan with you," he said.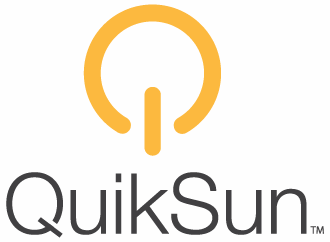 QuikSun LLC
Plug-In Electric Vehicle Charging Network
New York, NY
QuikSun is an early stage venture building the largest multifamily and commercial plug-in vehicle charging network in New York. The company is the only in the nation to provide it's customers with 100% renewable solar energy at all of its charging locations. For the first time apartment renters and office tenants have the ability to charge their electric vehicles with cost effective renewable energy. The company's Founder and CEO, Daniel Broxmeyer, said "Cayenne not only developed a very impressive business plan but their industry knowledge and relationships helped to push are company far beyond the original concept."

Radical Publishing
Comic Book & Film Content Producer
Hollywood, CA
Radical Publishing develops next generation premium comic book products, featuring high-concept stories, with an integrated, multi-vertical Intellectual Property (IP) brokerage business model. Radical Publishing recently announced that Bryan Singer, director of X-Men, X-Men 2, and Superman Returns has signed on to produce Freedom Formula: Ghost of the Wasteland. This is the third film deal by Radical Publishing, following the announcements of John Woo (Red Cliff, Mission Impossible 2) being attached to direct Caliber: First Canon of Justice written and created by Sam Sarkar and Peter Berg (Hancock, The Kingdom) to produce Hercules: The Thracian Wars for Universal and Spyglass Entertainment. "Cayenne created the highest quality, rigorous plan and financials that withstood venture capital due diligence and third-party audit," said Jesse Berger, Founder & CEO. "We were able to raise our desired first round of venture capital thanks to the exceptional tools Cayenne Consulting developed."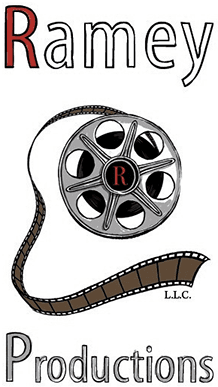 Ramey Productions
Educational Content Production
New York, NY
Ramey Productions LLC is a film and entertainment production company that produces and distributes educational DVDs for youths aged 4 through 18. Cayenne Consulting prepared a financial model, business plan, and single page executive summary for Ramey Productions, and made significant contributions to the Company's launch strategy. "I really liked how Cayenne worked WITH me. Cayenne understands that your project is your baby and they really strive their hardest to make your baby shine," said Mr. Ramey. "Other business plan consultants were horrible. Cayenne was a breath of fresh air. I would absolutely recommend Cayenne to other business owners."

Raw Fusion
Raw Food Restaurant Chain
Plano, TX
Raw Fusion is a chain of health food restaurants and an online provider (RawFusionStore.com) of health food products. Raw Fusion has developed a proprietary food preparation technology and exclusive cuisine serving enzyme-rich foods that are both delicious and nutritious. Cayenne Consulting created the company's business plan and financial projections. Russell Halderman, CEO, remarked that "[consultant] was an invaluable part of the startup process. I felt like he was more a member of the executive management team than a consultant. He really helped us clarify and define our business model."
Recovery Partners
Addiction Recovery Technology
Denver, CO
Recovery Partners is a substance addiction recovery app and cloud-based addiction recovery clinic management system startup based in Denver, CO. Cayenne was asked to create a business plan for raising their first round of capital. "Cayenne Consulting exceeded our expectations," said Mark Van Loucks, founder and CEO of the firm. "Our Cayenne consultant quickly understood our business model, and he seemed to CARE about our project. Very time-efficient. Project done EARLIER than promised. Good guy, friendly and easy to talk to," said Van Loucks. Commenting on Cayenne's working style, he added. "I liked working with our Cayenne consultant. He was very knowledgeable and congenial."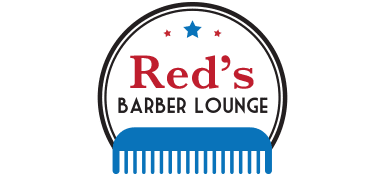 Red's Barber Lounge
Barbershop
Parker, CO
Red's Barber Lounge will be a superior full-service barber shop that offers business professionals an individualized, classic grooming service. Experienced barbers and stylists will care for each customer with unparalleled professionalism. Red's Barber Lounge will also offer a classic lounge ambience where our clients can relax and savor a variety of beverages. "I needed a high quality plan for submission to a building developer and Cayenne Consulting delivered more than I expected," said Ms. Edwards, Co-Founder & CEO. "My plan is completed and I couldn't be more pleased. Thank you!"
RedMac
Restaurant Franchise
Henderson, NV
Bill McNamara and Michelle Hamilton have formed a Nevada registered LLC for the purpose of acquiring Subway® franchised stores in Clark County, Nevada. The LLC which will own the stores operates under the name RedMac LLC. The Company's first store is located in the Green Valley area of Henderson, a suburb of Las Vegas. "We hired Cayenne for two reasons," said Michelle Hamilton, co-founder of RedMac. "The first was Cayenne's experience in food service and the second reason was that they promised that they would complete the project within our requested time frame. They really came through for us and we are very pleased with the result."

RedPoint Technologies
Network Security Platform
Washington, DC
RedPoint develops and markets integrated security and management solutions for wireless networks. The initial product offers the highest available level of wireless security while preserving past investments in older wireless networking equipment. Cayenne Consulting developed the company's business plan, financial forecast, and investor presentation, and helped the founder expand the management team.
Regenesis Biomedical
Medical Device Manufacturer
Scottsdale, AZ
Regenesis Biomedical is an Arizona based medical device company dedicated to improving human welfare through the research, design, manufacture, and sale of energy-based medical products and services that alleviate pain, restore health, and improve quality of life. "I have been working with Cayenne Consulting for a number of years and have been continually impressed with their quality, speed, and professionalism," said Mr. Dennis Genge, CFO.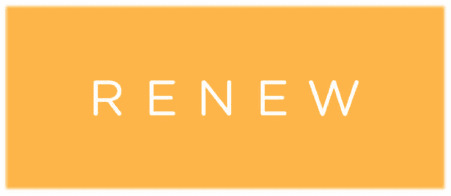 Renew Market
Online Solar Marketplace
Portland, OR
Renew Market, Inc. developed a proprietary Internet platform in order to drastically ease and simplify the installation and financing of solar technology in buildings across the US. The Company wanted to present a simple, clear, and powerful message in an enormously data-driven industry, with regulatory requirements and customer incentives that differ state-to-state. Cayenne Consulting created the business plan and financial forecasts for Renew Market. Eric Doak, Renew Market's CEO wrote, "The business plan and financials were amazing; the consultant and Cayenne hit it out of the park. Our consultant pitched in as if he were a member of our management team, provided many valuable insights, met with us, and our lawyers, and went beyond the level of work he'd agreed to do, simply to help advance our success."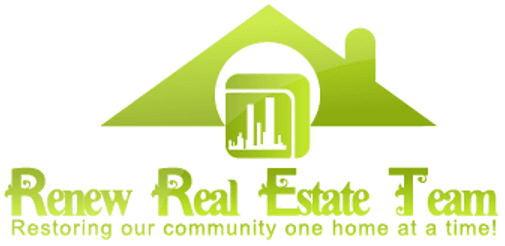 Renew Real Estate
Residential Real Estate Investment
Scottsdale, AZ
Renew Real Estate is a real estate investment firm that specializes within the single family residential market, focusing on Maricopa County, Arizona. Renew purchases existing single family homes for prices well below market value, rehabilitates and modernizes the properties, and then sells them to low and moderate-income individuals and families. Renew goes beyond the casual house "flipper" and brings professionalism, experience, and organization to the property investment and renovation market. Said Randy Woodman, CEO, "We were very pleased with the work that Cayenne did for us in helping to make our business plan as professional as our business is. Cayenne helped us to express and present our experience. We appreciate their efforts."

ResSpond Spinal Systems
Spinal Implant
Princeton, NJ
ResSpond Spinal Systems has developed a spinal implant that promises to revolutionize the surgical treatment of degenerative disc disease. Cayenne helped position the company for acquisition by an established medical device maker. Cayenne prepared the company's business plan, a financial model, investor presentation and executive summary. The founders wrote, "It was a pleasure to work with Cayenne. David recognized the business potential in our startup and brought an unexpected level of enthusiasm and insight to the table. He produced an incredible business plan while he taught us a great deal about relevant business strategy and deal-making terms. We feel much better prepared as we enter the negotiations portion of this journey and look forward to staying in contact with Cayenne for plan updates and advice."
REX Veterinary Services
Pet Services
Edmonds, WA
There is a new discipline of veterinary medicine emerging: in-home veterinary pet hospice and in-home euthanasia services. REX makes vet entrepreneurs or "Vetrepreneurs" more successful through a tailored set of business solutions aimed at increasing their profitability and simultaneously affording a better lifestyle. "Working with Cayenne was fantastic," said REX Veterinary Services President Dennis Hopkins. "Friendly and knows what they're doing. They make creating complex financial projections look easy."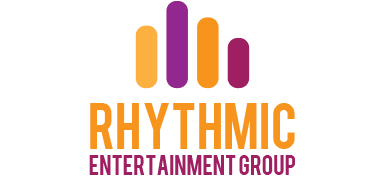 Rhythmic Entertainment Group
Artist Booking Agency
Lakeville, MN
Rhythmic Entertainment Group is an artist booking agency that places and promotes top tier performers in prestigious international concert venues. Cayenne Consulting developed business development materials to enhance relationships with their international partners. "Thanks so much for your help. I really appreciate that you took this project and handled it with such professionalism and urgency so that I could meet my deadline," said Jackie Owusu-Mensah, CEO.
Right Residential
Real Estate Investment
Chicago, IL
Right Residential is an established brand in the 7 county Chicago market. Over the past 3 years, they have bought and sold over 200 homes with their systematic approach to purchasing inventory (houses) at discounted prices, rapidly creating value through the rehab process, and selling quickly. Cayenne was engaged to help the owner prepare the company's business plan. "Our Cayenne Consultant was also a real estate investor who had a deep understanding of our business. He did a great job in helping us prepare our business plan for our next round of funding," said Christopher Shaxted, Executive Vice President.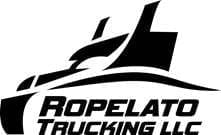 Ropelato Trucking LLC
Transportation & Logistics
Midvale, UT
Ropelato Trucking LLC, a new trucking company, will serve the construction industry, first in metropolitan Salt Lake City, and, in the years to come, throughout Utah and the Mountain West. The company will specialize in the transportation of bulk materials such as sand, soil, and aggregates. These products will be transported from the point of sale to a job site. Says Tyler Ropelato, the company's owner, "We appreciate the work that the Cayenne consultant did to position the company to be considered for a bank loan that will cover the cost of the transportation equipment we will require to get started. We now have a business plan that our banks will understand and be able to clearly evaluate."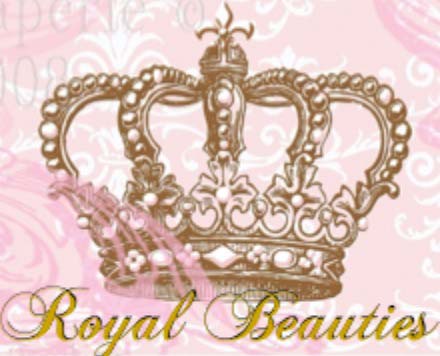 Royal Beauties
Beauty Supplies & Services
Neptune, NJ
Royal Beauties will be a multi-cultural retailer of beauty supplies and services, similar in many respects to the Ulta chain of beauty supply stores located throughout the United States. Customers will visit Royal Beauties because they are looking for the best, most appropriate products and services to suit their needs. Royal Beauties' owner and staff are inspired to make each and every client feel their best inside as well as outside. Ashley Sherrer, Royal Beauties founder and owner, said "Thank you so much for helping me along this journey to make Royal Beauties a success. I appreciate all the insight and hard work that you have invested into the business plan." Ms. Sherrer mentioned that "it had been a pleasure to work with Cayenne" and that she hoped "we could stay in touch."

ROYDAN Enterprises LTD
Debt Collection Enterprise Software
Manitowoc, WI
ROYDAN Enterprises LTD develops enterprise level software for the debt collection industry. ROYDAN initially sought Cayenne's help to gain market intelligence that would direct its future software development efforts. After being matched with an incredibly knowledgeable Cayenne consultant who had experience in projects similar to ROYDAN's, it was obvious Cayenne could provide much more than originally expected, including product strategy development and planning for investor presentations. "The consultant was a perfect fit for our project and quickly became more than just a consultant," said Dan Hornung, President of ROYDAN. "He was a trusted advisor we could rely on to give us clear, concise direction that moved our project forward. We were very pleased with his recommendations. Cayenne helped us determine what was right for our business, rather than trying to fit our project into a standard formula."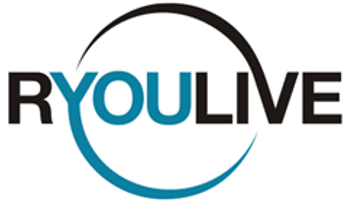 RYouLive
Live Streaming Media
Las Vegas, NV
RYouLive is a digital content studio and branded entertainment company, that produces and streams live media content from artists, actors, and athletes around the world. Cayenne Consulting prepared a business plan, financial forecast and investor presentation deck for the company. "Cayenne took the time to really understand our business," said Arne Lefalk, RYouLive's CEO. "Cayenne not only prepared first rate professional materials for us to use in telling our story to potential investors, celebrity partners, and advertising clients, but they also provided invaluable advice that we will incorporate into our business decisions going forward. Partnering with Cayenne made us a stronger company and was without a doubt the right decision."
Safe Harbor Retreat
Substance Abuse Rehabilitation Center
Amagansett, NY
Safe Harbor Retreat, LLC is developing the first high-end substance abuse rehabilitation center on the East Coast. The company has forged alliances with several of the world's foremost experts in addiction treatment, and is in the process of securing a prime facility in the Hamptons section of Long Island. "Cayenne did a wonderful job of helping us communicate our vision to equity investors, lenders, and strategic partners," said Joe McKinsey, Founder and CEO. "The level of personal attention and service is truly remarkable."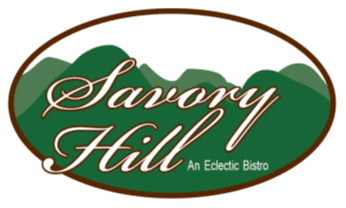 Savory Hill
Restaurant
Moon Township, PA
Savory Hill is a unique dining experience in Moon Township, PA providing a relaxed yet exceptional dining experience and a place where mature friends can meet and have a good time. Savory Hill is a chef driven, somewhat eclectic engagement where patrons return again and again. The restaurant is known for exceptional food and service, all provided at a fair price. Best described as "New American," Savory Hill offers a selection of traditional favorites with some twists, along with an ever changing features menu, utilizing local and sustainable products when possible. Says Chef/Owner Tom Langan, "I thought the financial forecast that was prepared by the Cayenne consultant looked good but when they impressed my Financial Advisor I knew they were good." In addition, "the Cayenne consultant had an excellent understanding of the business. Cayenne was professional and responsive throughout the entire business planning process."

Schiller Sports, Inc.
Recreational Water Sports
San Francisco, CA
Schiller Sports designs, builds, and markets a unique watercraft that provides a bicycling experience over water. Schiller retained Cayenne Consulting to help build a robust financial forecast and to advise on strategic matters. Judah Schiller, Founder & CEO of Schiller Sports, said "I found Cayenne Consulting to be an invaluable thought partner, helping to shape and develop a cohesive and compelling business strategy for my company. [The consultant's] strong expertise, business acumen, and attention to detail have shown through since our first conversation. It has truly been a pleasure working with Cayenne and would unequivocally recommend them to any entrepreneur."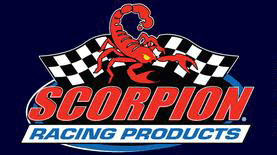 Scorpion Performance
Automotive Products & Medical Devices
Ocala, FL
Scorpion Performance started as a developer and manufacturer of high performance valve train products for racing engines. Its precision manufacturing capability and the metal finishing capabilities of its Anodize Inc. division led it to found Scorpion Medical, to develop and manufacture medical devices. Along with a partner, Scorpion Medical founded Biologic Therapies to develop an advanced bone marrow aspiration catheter and other autologous orthobiologic products. The power-driven catheter enables bone marrow draws in a physician's office or hospital setting with very little or no pain for the patient. The marrow is concentrated using the company's centrifuge system and the resulting cells are injected back into the patient at the site of injury, all in less than an hour. The injected cells work to speed up the healing process. Scorpion Performance is raising capital to fund its acquisition of the portion of Biologic Therapies it does not own, fund Scorpion's and Biologic Therapies' rapid growth, and fund accelerated growth in its other divisions. "The business plan from Cayenne Consulting is very comprehensive," said Executive Vice President Scott Reynolds. "Cayenne goes above and beyond what is expected, and is as interested in our success as we are."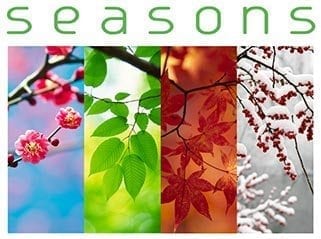 Seasons
Theme Restaurant Concept
Greenbelt, MD
Seasons is a concept document and business plan for a very large restaurant and event facility that is the vision of Toya Johnson, a project management consultant who advises senior officials at the U.S. Department of State. Ms. Johnson created the business plan not for the purpose of opening and operating the restaurant but rather to sell the concept to a large restaurant operating company. After completing the business plan, she asked Cayenne Consulting to review the document and advise her on the reliability and veracity of the financial projections. Cayenne re-constructed the financials and then consulted with her on the best way to present the numbers to potential buyers. Said Ms. Johnson, "I have learned a lot during our work together. I would like to work together later on down the line and continue to retain your services through Cayenne as a consultant on this project, particularly when it comes down to me negotiating this deal."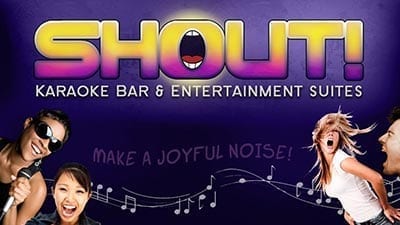 Shout!
Karaoke Bars
Tempe, AZ
Shout LLC is a new enterprise that intends to develop and brand a chain of between 50 to 100 Karaoke "Boxes" throughout the United States and Canada over the next five years. Karaoke "Boxes" are retail venues of approximately 3,500 square feet in size. The average Box is broken down into an average of 15 private rooms of different sizes accommodating groups of between 2 and 75 people per room. Each room is equipped with comfortable seating, large flat screen TV and full professional Karaoke system with access to approximately 10,000 of the most popular songs ever recorded. The first location will be in Tempe, Arizona adjacent to Arizona State University. Eric Brown, founder, said "We had a business plan but we wanted it to look as professional as we believe our organization is. We wanted our business plan to represent our company in the best possible way and Cayenne made that happen."

Simple2Clean
Automatic Bathtub and Shower Cleaning Technology
Tucson, AZ
Simple2Clean has developed a revolutionary and soon to be patented solution to the age-old daunting chore of scrubbing soap scum off of hard surfaces such as shower stalls and bathtubs. The Company will offer a comprehensive line of products that cleans surfaces automatically. "Cayenne Consulting worked with me to develop the strategy and to clearly identify the economics involved in my manufacturing and distribution business. My consultant patiently worked with my timelines and demanding schedule," said Mr. Bowser, Founder. "My consultant went above and beyond what was contracted. From his business experience, he joyfully extended some valuable business advice to me. This is deeply appreciated. Cayenne is a valuable asset for any business."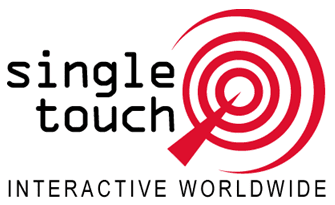 Single Touch Interactive
Mobile Phones
San Diego, CA
Single Touch offers mobile 3G (data centric) phones targeting consumer groups with a common affinity for popular interests, such as fitness, travel, finance, golf, wrestling, or NASCAR. STI has or is developing numerous exclusive co-marketing, content, and branding agreements with media companies and enthusiast organizations such as Primedia, Men's Health, Prevention, World Wrestling Entertainment, Motorsport, and Butch Harmon. "We were under a tight deadline for a meeting with an investor. Cayenne Consulting delivered a high quality business plan and financial model in only nine days. Simply amazing," said Chris Brunner, VP of Business Development for Single Touch.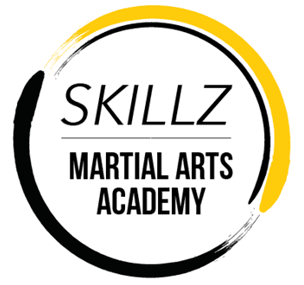 Skillz Martial Arts Academy
Martial Arts School
Irvine, CA
Skillz Martial Arts Academy is a family oriented martial arts Studio that specializes in age appropriate classes for children and fitness kickboxing for adults. After over 20 years in the business, they have developed a unique approach that helps both youth and adults achieve faster and more comprehensive results in a fun and challenging environment. They contacted Cayenne Consulting to assist them with a business plan, financial model, and Investor presentation that would work for either a bank loan or private investors. Daniel Sterling, Founder and CEO, said: " I contacted Cayenne Consulting to help my partner and myself put together a business plan with a financial model that would help us attract private or bank funding. We originally had Southern California in mind for our new location, but after our consultant went over the numbers with us we realized it just wasn't a good fit. She acted as a partner and mentor making the changes necessary to move our business to a more financially viable location. We will call them again in the future when we are ready to expand to more locations, they made the whole process easy."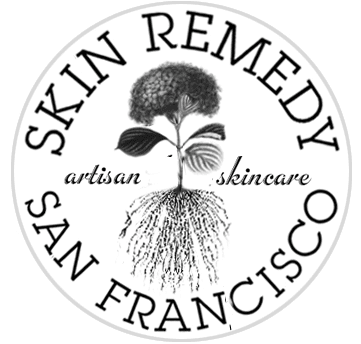 Skin Remedy
Artisan Skincare and Aesthetic Procedures
San Francisco, CA
Skin Remedy, a San Francisco, California start-up, specializes in expert aesthetician services and artisan products. Founded by Justine Kahn, the new business is thriving and it is becoming the Ultimate Apothecary for Aesthetic Products and Services. "The consultant assured me I would have no problem getting my start-up loan. I got the loan, and have been in business successfully for about a year now," says, Justine Kahn, Owner. "I will need an expansion loan soon, and I will work with Cayenne again because of the level of service and commitment I received – it was just the best."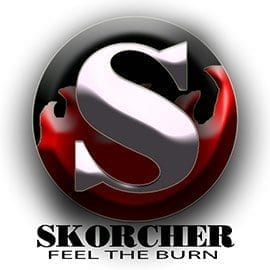 Skorcher
Exercise Equipment
Scottsdale, AZ
Skorcher develops training and conditioning machines and programs to help people strengthen and condition their glutes. Backed by independent medical analysis, the Skorcher line of products offers a better glute training program than any other machine currently in the market. The machines can be performed unilaterally and bilaterally, an unprecedented feature of glute training. "Cayenne thoroughly understands the issues surrounding start-ups and provided invaluable insight," said Bret Contreras, Founder & CEO. The plan was "delivered to the highest standards. Excellent."

Skynet Robotics
Military & Civilian Rescue Robots
Tempe, AZ
Skynet Robotics has developed the Battle Enhanced Ambulance Search Transporter (BEAST). In military applications it can rescue the wounded while being operated from anywhere on the globe. "Cayenne wrote our business plan, but more importantly they helped us shape our value message," said Tom Madison, Founder. "Several potential investors complemented us on the quality of our plan."
SNJ Foundation
Residential Eldercare Facility
San Diego, CA
SNJ Foundation is a new enterprise that has been established to own and operate Residential Care Facilities for the Elderly (RCFE) in San Diego County, California. The company intends to acquire 3 facilities in the first five years of operation. Said Mike Rebelo, the founder and owner of SNJ, "the Cayenne consultants that assisted in the development of our business plan were very professional and insightful." Mr. Rebelo went on to explain that many of the readers of the plan, most of whom were experts in the assisted living field, judged the plan "to be crafted in a clear, concise, and compelling manner." He seemed to appreciate the extra time it took to get the financial projections just right.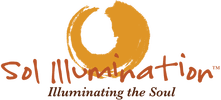 Sol Illumination
Health & Wellness
Carmel, IN
Sol Illumination is a startup company providing services and wellness programs based on a holistic approach for health and recovery readiness. Clients would experience this program in a beautiful, remote setting for a weekend retreat. to escape the stresses of the world, release their tensions and rejuvenate their energies. The founder retained Cayenne Consulting to develop a detailed business plan, financial models and launch strategy, to raise capital and for use as an internal management tool. "It was a pleasure working with [the consultant] and her team. They were an invaluable resource in developing our business plan for Sol Illumination, a start-up in the health and wellness industry," said Tammy, founder of Sol Illumination. "They were professional to the core – providing knowledge and insight about our category, understanding what drives the business and financial models, and what investors look for in making funding decisions. They were wonderful representatives of Cayenne Consulting."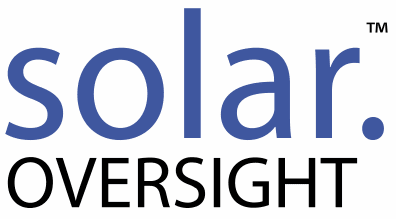 Solar-Oversight
Solar Installation Management and Financing
Oakland, CA
Solar-Oversight is an early stage venture developing a turn-key solar installation management and financing company for low income and minority communities. The company's Founder and CEO, Willis White, said: "Cayenne's solar knowledge and abilities to develop a clear and concise business plan streamlined the entire development process."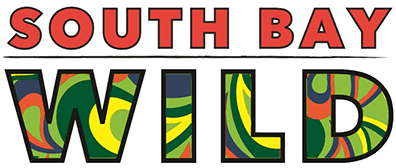 South Bay Wild
Commercial Fishing
Morro Bay, CA
South Bay Wild is a fishing vessel out of Morro Bay working with various stakeholders groups such as the Nature Conservancy and the Groundfish Collective to increase the health and financial viability of the groundfish fishery in the Pacific Northwest. "I thought it would be a complicated, difficult exercise to have our vision put on paper. Our Cayenne Consultant took my pieces and created a concise business model that has now made our vision even clearer," said Tiffani Seitz, Owner. "Cayenne Consulting was extremely diligent and prompt in delivering the business plan as promised. From start to finish the whole process took less than 60 days to complete this very complicated plan. Our consultant was very quick in responding and answering any questions or problems that I had, and offered tremendous help and guidance for me with detailed financial projections. Our consultants were professional, precise, efficient, informative, detail oriented, and experienced. I look forward to working with Cayenne Consulting in the future and recommending Cayenne Consulting to friends and colleagues."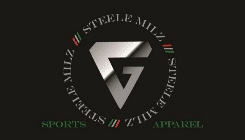 STEELE MILZ
Sports Apparel
Ashburn, VA
STEELE MILZ has launched a line of patent-protected innovative compression shorts that corrects the design flaws of standard undergarments. Its G-Port technology incorporates an ergonomic pouch, which provides users with exceptional comfort and added stability. According to CEO Tyrone Steele, "Special thanks to [our consultant] for her patience in explaining the inner workings of my financial model and her amazing eye for detail in the preparation of my Pitch Deck. Her in-depth knowledge of my industry is second to none. I hope she realizes how important her work is to the families and small business community that seek the American dream of financial stability through hard work and the great deliverables she provides. Cayenne is simple one of the best consulting firms I have ever worked with!!!"
StormWall Systems
Advanced Construction Materials
Phoenix, AZ
StormWall Systems is a manufacturer of wall and ceiling systems for commercial and residential construction. The Company's flagship product, SWS Panel, is a structural panel which can withstand earthquakes and extreme wind up to 250 mph. Its product reduces the need for dry wall and plastering, and provides builders with substantial construction time and cost savings. The company sought investment to launch in-house manufacturing operations and asked Cayenne to help prepare its business plan."Cayenne delivered a first-rate, professional-looking business plan. They helped us understand our market dynamics, develop our financial projections and assess our investment requirements," said Scott Graham, CEO of European Operations. "Thanks for a job well done."

Stratify Rx
Electronic Medical Health Records
Irvine, CA
Stratify RX is a SaaS company focused on improving patient care and monitoring. "[Our consultant] was always prepared for all of our meetings and had reviewed the material previously, so there was no need to play catch up at the beginning of the meetings…that was a real time saver," said Justin Domesek, CEO. "[He] was very patient with our lack of factual data metrics but still found an innovative way to create accurate representations of our business plan and financial models. Even though Roger didn't have exact domain experience in our business, he was able to share valuable business insights and get us thinking creatively about how to structure things (and be able to grow into our business). [He] was very accessible and always had a positive attitude. He was truly a pleasure to work with. I would highly recommend [our consultant] to any startup looking to put together business plans and financial models."
StudyGroupIt.com
Learning Support Services
Tucson, AZ
Developed a business plan and financial forecast for an innovative approach to improving learning rates and retention. "Cayenne got into my head and saw my vision as I saw it," said Terryl Robinson, the company's CEO. "They provided valuable feedback about our business model as the plan was developed."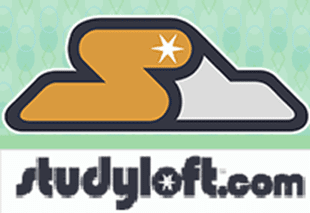 studyloft.com
Online Tutoring Services
Chicago, IL
studyloft.com provides a 24/7 online tutoring service, with state-of-the-art eLearning technology and a team of professionally trained and experienced eTutors. "Cayenne Consulting's financial model made a complex situation tractable. We are using it both for planning and investment purposes," said Bikram Roy, CEO.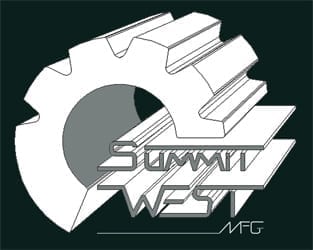 Summit West Manufacturing, Inc.
Machining
Santa Ana, CA
Summit West Manufacturing has been in business since 2003 providing quality machined parts to its customers. They service many industries from aerospace to general commercial businesses and customers range from smaller local manufacturers to large Fortune 500 Companies. "I hired Rick Tifone of Cayenne Consulting to develop a plan to transition part of the ownership of the company to my Brother-in-law, a key employee of the company. This was to reward his contribution to the growth of the company and ensure a long-term future for the company," said Sandra Schumacher, owner of Summit West. "Rick has a deep knowledge of developing exit plans including developing a financial model so we can see what the after-tax impact from both the buyer and seller's perspectives. He made a series of recommendations with respect to documents to be drafted by our attorney to avoid any issues that might occur during the execution of the plan. Rick presented the plan to all parties involved and we are all excited about the transition."
Sustenir Agriculture
Controlled Environment Agriculture
Singapore
Sustenir Agriculture is in the business of growing the safest, highest quality non-native vegetables in its patented 3D Farming Technology targeting the metropolitan markets of Asia and South East Asia. The Company's flagship operation in Singapore has repeatedly demonstrated superior crop quality and harvest yields exceeding as much as 118% per square meter over traditional vertical farms. The technology and comprehensive farming methodology more than doubles the production of ultra-healthy, clean vegetables that are free of pesticides, pollutants, and dirt—365 days a year. Mr. Lavoo, Finance & Administration Co-Founder, said: "I needed top tier consulting to help us with forecast analysis and governance documentation and couldn't be more impressed at the level of sophistication and strategic insight I received from Cayenne Consulting."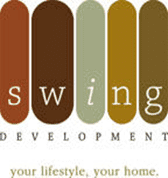 Swing Development
Luxury Home Construction
Phoenix, AZ
Swing Development is a luxury home builder in the Scottsdale and Paradise Valley, Arizona markets. The company will utilize modern building technologies and green building techniques, and will market spec homes to customers looking for a second or third home with a minimum of hassles. Cayenne Consulting developed Swing's business plan, financial forecast, and pitch deck. "Overall, had a very good impression and experience with [the consultant]. I would do business with him again and his knowledge and professionalism was great," said Scott Curry, founder and CEO. Regarding the financial forecast, he said "Excellent, I couldn't be happier with the way it came out. [The consultant] took some difficult concepts and put it together."

Switch Systems
Electronic Bicycle Rentals
Standish, ME
Switch Systems in an electronic bike rental company. Cayenne Consulting developed the financial model and business plan. According to Ryan Schrater, CEO of the Company, "[The consultant] was always available to address any of my concerns. She showed extravagant professionalism in her work and was not only a great consultant but also a friend. I hope to continue with a relationship with Cayenne in the future."

SynCardia Systems
Artificial Heart Systems
Tucson, AZ
SynCardia Systems develops, manufactures, and markets the CardioWest Total Artificial Heart systems for use as a bridge to transplant in patients with end-stage heart failure. Cayenne Consulting developed SynCardia's business plan, financial forecast, and website. "The materials that Cayenne created for us enabled us to ultimately close several large rounds of financing and reach where we are today," said Dr. Marvin Slepian, co-founder and Chairman of SynCardia.
Synergy EB5
EB5 Regional Center for Real Estate
San Francisco, CA
Synergy EB5 is an EB5 Regional Center approved by the U.S. Citizenship and Immigration Service. Through collaboration with the best immigration lawyers, Synergy EB5 offers investment opportunities to international investors which also have the potential to quality them for a U.S. EB5 Visa. Cayenne Consulting prepared a business plan for the firm. "Cayenne's work was excellent," said Simon Jung, President & CEO. "Our business plan was well-crafted and visually compelling. We all appreciate the hard work you put into it. Thank you again for your great work."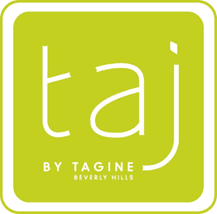 Taj by Tagine
Moroccan Restaurant
Beverly Hills, CA
Taj by Tagine will be a fast food restaurant offering Moroccan food located in the heart of Beverly Hills. Currently there are numerous fast food ethnic restaurants in Beverly Hills; however the market lacks Moroccan cuisine. Taj by Tagine will fill that need by offering high quality products at an affordable, yet competitive price for take-out and delivery. Taj by Tagine was inspired by its sister restaurant, Tagine Beverly Hills. In business since 2004 Tagine Beverly Hills is a popular fine dining restaurant in Beverly Hills that offers its patrons modern Moroccan cuisine. Zakaria El Ammari, one of the new restaurant's founders, said, "Cayenne Consulting added a great deal of value to our new concept. The consultant we worked with was able to easily and seamlessly capture our vision and put it on paper for us and for our investors. We are professional restaurateurs and we will be working with Cayenne again."

Tautachrome Inc.
Digital Image Technology
Oro Valley, AZ
Tautachrome, Inc. is an Internet technology company developing a revolutionary mobile platform which will allow digital imagery to be interactive and verified as original and untampered. Cayenne Consulting prepared a business plan and investor pitch deck for the Company. When asked how Cayenne compared to other business plan consultants that he previously worked with, Dr. Jon Leonard Tautachrome's founder and CEO stated, "Cayenne was superior, primarily owing to their hard work and flexibility."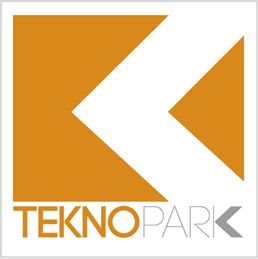 Teknopark US
IT Product Wholesale Distribution
Miami, FL
Teknopark US is a wholesale distributor of technology products primarily in Latin America and Caribbean markets. The Company was formed in September 2012 and began operations in June 2013. Operations began with two employees and have grown to 6 full-time staff, all located in its Miami office and warehouse. While Teknopark inventories and sells a range of products, it specializes in the distribution of mobile phones and smart phones manufactured by companies such as Samsung, HTC, Blackberry, Motorola, Nokia, Sony Ericsson, and LG. Demian Esquivel, the company's founder and CEO, said "we needed a business plan that fully complied with the requirements of the U.S. Immigration Authorities and the Cayenne consultant had a great deal of experience in preparing business plans for E-2 visas."
Texas Hobby Shop
DIY Auto Repair Facility
Manchaca, TX
Texas Hobby Shop, will provide everything needed for consumers who want to work on their own automobile. Customers will have a service bay with a lift (if a lift is needed), tools, professional guidance, plus access to helpful online service manuals. Car owners can save substantial sums of money by doing their own repair work. Additionally, there are many mechanically proficient car owners who like to work on their car as a hobby that provides a sense of accomplishment. Then there are the dedicated car enthusiasts that get real pleasure from maintaining and improving a prized possession. According to the Founder/CEO, Travis Wilder, "Although we had the concept and an idea of how to implement it, Cayenne was invaluable in helping us to visualize the market potential and in organizing and presenting the story in a compelling way."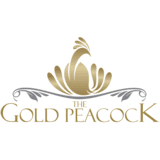 The Gold Peacock
Artisan Home Furnishings Retail Store
San Antonio, TX
The Gold Peacock is a retail store selling artisan-crafted home furnishing and décor. Customers can find one-of-a-kind products works express their individuality. TGP's vision is to become the first-to-mind retailer of local hand-made products in the San Antonio market. "This has been a dream of mine for a long time," said Mrs. Howard, Founder & CEO. "I am delighted. My forecast is extremely detailed and yet easily explainable. Cayenne made my business look more than impressive."
The Haute Room
Fitness Studio
Irvine, CA
The Haute Room will be a small boutique fitness studio that specializes in two types of exercise regimes: an alternate fitness concept called Lagree Fitness and spin. The Studio will be contemporary and attractive. The Haute Room will position itself at the higher end of the fitness studio industry. It will be located in an exclusive shopping destination, the Irvine Marketplace, where the Studio's neighbors will include fine dining restaurants and high end branded boutiques. Lacy Travis, a successful entrepreneur with a passion for fitness and a healthy lifestyle says, "Cayenne really helped me get my vision for the studio on paper." She went on to comment that "my business plan is as professional as my studio will be. You have made this part of the process extremely stress free and you were an absolute pleasure to work with!"
The Invention Center
Product Commercialization Services
Irving, TX
The Invention Center has developed a scalable methodology to solicit product ideas, review the ideas for uniqueness, test the ideas for marketability, and develop and patent ideas that will have market success. "My firm contracted with Cayenne Consulting to help fine-tune the writing of a new business plan and also prepare the financial projections," said Kish Kuehnert, CEO. "In the end, we were extremely pleased with their overall representation. In particular, our consultant used his many talents to craft a wonderfully constructed end product for us. I would highly recommend them to others in search of similar services."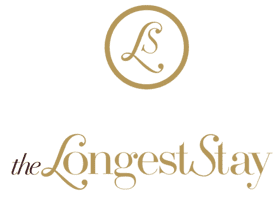 The Longest Stay
Luxury Home Furnishings
London, England
The Longest Stay (TLS) sells luxury home furnishings to affluent consumers. Products are sold through an online store and an online home decor magazine. Sherry Roberts, CEO and founder said: "Having worked with several consultants and slightly frustrated, it was not until I met Cayenne Consulting did I have the results I needed. Their experienced consultant met beyond my expectations in her overall knowledge of the industry and specifically pulling solid arguments together with accurate financial projections. I would highly recommend Cayenne to anyone who wants a business plan that is investor solid."
The Original Snow Ice, Inc.
Frozen Dessert Franchising & Brand Management
Irvine, CA
The Original Snow Ice, Inc. developed a relationship with a hot consumer brand from Asia that was looking to bring their super-premium frozen dessert concept to the US market. The global team of entrepreneurs hired Cayenne Consulting to develop a condensed version of a business plan to present to investors that fully captured the financial opportunity of pioneering a new frozen dessert brand in the US. "Cayenne Consulting proved to be an extremely valuable resource to our startup," said Jackson Huang, CEO. "The consultant was extremely knowledgeable and really helped us sort out the strategic consequences of our plan — including our funding strategy. Overall, our consultant became a mentor, teacher, and invaluable resource to our team by doing all of the heavy-lifting so we could focus on running the business. And in the end, the quality of the work far exceeded our expectations. We will definitely use Cayenne for other consulting projects!"

The Winston Group
Industrial Equipment: Automatic and Hand Held Heat Welders
West Chicago, IL
The Winston Group develops, manufacturers, and markets a line of automatic and hand held heat welders. Their welders are used to weld roofing sections, weld industrial fabrics, and weld geomembranes. They had an older Excel financial model of their business. They wanted the inventory model portion improved and the model brought up to date. "Our consultant had a very good understanding of how a manufacturer works and was easily able to integrate everything into this spreadsheet. The beauty of this newly designed spreadsheet is that it is dynamic. This allows me to play "what-if" scenarios by changing simple basic parameters," said Bill Croft, President.

Thrivecrest
Management Consulting
San Francisco, CA
Thrivecrest will be a new management consulting firm that assists clients who understand that doing business "the old-fashioned way" will almost never yield the results that they envisioned when they originally launched their product or service. Thrivecrest will help clients move from old to new by making fundamental changes in governance, process, culture, workforce, and organization. Katrin Stricker, the new firm's leader, wrote: "The final version of the business plan looks great. Thanks for your efforts. It was a pleasure working with you."
Tin Can Soup Co. & Kitchen
Restaurant
Seattle, WA
Seattle based Tin Can Soup Co. & Kitchen will bring the potluck to the public. Tin Can will appeal to people who want to eat alternatives to fast foods. Tin Can is a made-from-scratch kitchen that strives to bring the best fresh quality seasonal foods to be enjoyed as a dine-in or take-out option. Tin Can will provide a clean, organized and down home environment, that is casual in nature and inviting. The retail section gives individuals the option to take food home to eat now or later. The restaurant will employ friendly, knowledgeable staff members that believe in community and have the desire to be a staple in the neighborhood. Says co-owner Amanda Whisler, a food industry veteran, "A great deal of thought and care went into the development of this concept. It is just right for the market. We appreciate the fact that the Cayenne consultant worked with us patiently as we moved through the planning process."

Touchless Flatware
Tableware
Miami, FL
Touchless Flatware offers a unique flatware design that embraces eco-designs with an ergonomic orientation that introduces a germ-free component. The company's founder wrote: "Cayenne added a layer of foundation to the structure of the company and operated with an open-door level of communication. The process of working with Cayenne exceeded my expectations."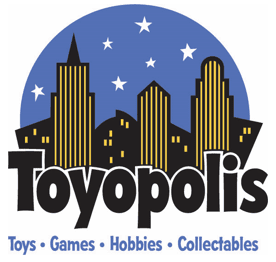 Toyopolis
E-commerce
Putnam, CT
Toyopolis is an e-commerce site that sells toys, games, and hobbies. Cayenne Consulting developed the business plan, financial model, and investor presentation for Toyopolis. According to John Gazzola, President and CEO of Toyopolis, "Working with Cayenne greatly exceeded my expectations. I expected to get just a business plan writer; instead I got a business consultant. Having someone to bounce ideas off was great! I also liked the fact that my consultant was willing to challenge my assumptions, rather than just accept them in order to get the project completed quickly." John also stated, "I was so impressed with the level of professionalism and compelling intellect of my consultant, I would doubt very much that it could be equaled or exceeded elsewhere… In my opinion, you're simply not serious about getting financing unless you have an exceptional business plan and presentation like the ones from Cayenne."

TP X-FIT LLC
Personal Fitness
Bellevue, WA
TPxFIT is introducing a safe and effective training method at fitness centers in the Pacific Northwest, consisting of high intensity interval workout programs as seen in personal training studios and smaller niche market gyms. The company engaged Cayenne Consulting to develop a business plan and financial model for investor funding. "Cayenne blew the other company away. We will not be duped into using a cut-rate firm just for cost savings again. After our experience with Cayenne, we know who we will go back to in the future…Cayenne!" said co-founder Paul Gutierrez. "The consultant and his team did an excellent job on research and finding extra materials to back up and justify our business concept(s). We were pleased with the overall product." On responsiveness he said, "We enjoyed being able to contact our consultant at pretty much any hour of the day and get a solid response or feedback in a very timely manner to meet our deadlines. The consultant and his team worked around the clock for us – very much appreciated." For those considering Cayenne, he states, "Give them a call and candidly express your needs. They are very open and understanding of what entrepreneurs are up against in today's markets, and will assist and guide you through every step of the process whether you are just beginning or you are an experienced business owner."

TrafficPayment
Municipal Payment Platform
Midland, TX
TrafficPayment provides an award winning and patent-pending web-based proprietary system enabling municipal governments to accept and process traffic citation payments online. Cayenne developed the company's business plan, financial forecast, and investor presentation. Ryan Roberts, VP of Marketing, said "I definitely liked the amount of time our consultant spent communicating with us. He went the extra mile to understand our business model by keeping in constant contact with us throughout the entire process. Professional, Knowledgeable, Talented, Capable, Helpful… these words all come to mind when talking about Cayenne."

Transparent Footwear, Inc.
Fashion Footwear
San Francisco, CA
Transparent Footwear designs, manufactures, and distributes high-end footwear in select retailers throughout the U.S. Cayenne Consulting created a high-impact executive summary for presentation to the company's joint venture partners. Mary Sue Papale, CEO and Co-founder, remarked: "We needed a refined and compelling presentation of our strategy and brand position. Cayenne was able to not only understand our needs, but was also able to translate and refine our strategy. It was a pleasure working with the consultant."

TransWorld Med Corporation
Heart Transplant Monitoring Technology
Charlotte, NC
TransWorld Med has developed an innovative technique for monitoring tissue rejection among heart transplant recipients. This technique overcomes serious problems presented by currently available techniques. Cayenne Consulting developed the company's business plan, financial projections, and investor presentation. The company's CEO, Dr. Charles Richardson, M.D., said: "We were amazed by how Cayenne helped us crystallize our value proposition and our competitive advantages. Their research turned up important data even we weren't aware of. And the financial forecasts blew our accountant away. We would recommend Cayenne Consulting to anybody who needs sound advice."

Triton City Entertainment
Media Production
New York, NY
Triton City Entertainment is an emerging New York production company developing inventive film and TV concepts with special attention to the Sci-Fi space. Led by a former senior executive at a major cable channel, the company plans to leverage new Internet distribution platforms while also selling to legacy studios and networks. The company's CEO, Dirk Hoogstra, said "The Cayenne consultant prepared our business plan with a great presentation of the concept, the new market opportunity, and efficiently modeled numerous corridors of revenues and costs. The reaction to the plan from prominent industry advisors and business executives has been quite strong. The most consistent feedback is….'amazingly thorough and well put together'… lots of compliments! Thank you!"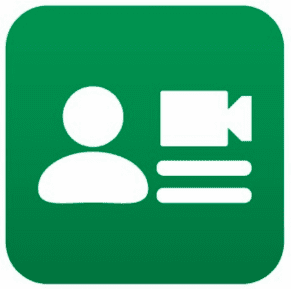 Troyka
Video Based Business Social Networking
Los Angeles, CA
Troyka is a business-networking startup focusing on video solutions for impactful relationship management. Cayenne developed an investor-ready executive summary and business plan, financial model and presentation deck for Troyka. "Working with Cayenne Consulting was a great experience. My Cayenne consultant took the time to understand the intricacies of our business, and helped crystallize our value proposition and business model," said Phillip Butts, founder and CEO of Troyka. "We had worked with a low cost business plan company before, but were not satisfied with the outcome. Cayenne understood our needs, and provided excellent business planning and strategic help to finish our business plan, financial model, and investor pitch. We would highly recommend Cayenne to other entrepreneurs."
Tutoring Club
Tutoring Service Franchise
Wilmington, DE
Bridges & Levin Educational Associates LLC intends to provide tutoring services to a variety of students in and around North Wilmington, Delaware. The vehicle through which this will be accomplished is a Tutoring Club franchise which Bridges & Levin has agreed to acquire from Tutoring Club, Inc. The primary focus will be to support students who are at risk of falling behind in their current grade level and students who are looking to enrich their educational goals. Says Eric Levin, the company's president, "We knew where we were going and had an excellent idea of how we were going to get there. The Cayenne consultant with whom we worked helped us put our goals and strategies into a story about a successful business and then helped us quantify our business model."

Twin Peaks
Ski Equipment Sales & Rentals
Cottonwood Heights, UT
Based in Cottonwood Heights, UT, at the base of some of the most popular ski slopes in the United States, Twin Peaks is a new shop that will rent, repair, and sell snow skis, snowboards and other ski equipment and accessories. In addition, Twin Peaks will provide fleet tuning and repair to many of the other shops located in Salt Lake City and the Utah mountain resorts. Twin Peaks is the vision of Tim Lewin, a 12-year veteran of the ski industry in the western United States. Indeed, it would be difficult to find anyone who has been in the ski industry for a meaningful period of time who doesn't know of Tim. He enjoys an excellent reputation that has been earned by providing many years of high quality customer service to ski shops throughout the West. Said Mr. Lewin, "the Cayenne consultants had some great insights into our financial forecasting which enabled us to present a thoughtful, well documented set of financial projections to the bank that provided our funding. Frankly, the entire business plan made us look more like a seasoned retailer with years of experience rather than a start up."
UltraGuide
Interventional Radiology Guidance Systems
Denver, CO
UltraGuide develops advanced guidance systems for interventional radiology. Cayenne Consulting developed UltraGuide's business plan, and made significant contributions to the company's investor presentation and financial projections. "Feedback from investors has been extremely positive. We would recommend Cayenne Consulting to any early stage company seeking venture capital," said Mike Sims, CEO of UltraGuide.

University Chemists
Specialty Pharmacy Services
New York, NY
University Chemists is a leading specialty pharmacy servicing the metro New York area. Specialty pharmacies provide costly life-saving drugs, patient education and monitoring, and intervention with insurers. "Cayenne put together a jaw dropping business plan and financial model. They gained a thorough understanding of our industry and how my business makes money. I am very confident going to lenders with this amazing business plan, even in these tough times. I have worked with other consultants and would not insult Cayenne by comparing their work to Cayenne's," said CEO, President & Founder James Zambri.

Unwine
Wine Bar
Charles County, MD
Unwine will be a metro, modern and contemporary wine bar that will appeal to adults who are looking for a stylish, upscale, professional place to relax and enjoy wine and simple, yet delicious food in an engaging atmosphere. Unwine is the vision of Anissa McFadden, an IT professional whose passion for wine is equaled by her passion for satisfying customers on a daily basis. "Unwine is a dream that I have had for a long time and thanks to the help I received from the Cayenne team, that dream is finally close at hand,"said Ms. McFadden. "I always knew where I was going and now that I have completed my business plan, I know how I am going to get there."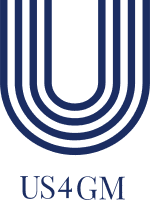 US4GM, LLC
Hemp Products
Brentwood, CA
US4GM, LLC is an early-stage, "seed-to-sales," US hemp products provider, and is rapidly developing facilities (PP&E) and business processes in a large Northern California grow for vertical-integration, crop propagation, processing-extraction, testing, marketing and sales of both raw hemp materials, extracted materials and, progressively, branded products. Cayenne created the Company's business plan for strategic partners and investors. Theo Liu, Project Operations Manager, said, "The daily advice on myriad issues, and the business plan and financial documents Cayenne provided present our concept with powerful narrative flow, thoughtful analysis, and excitement. We asked our consultant to work at extra speed to help us meet critical cultivation deadlines and he exceeded all our expectations."
V Line Cosmetic Clinic
Cosmetic Clinic & Medical Aesthetics
Toronto, Canada & Los Angeles, CA
V Line Cosmetic Clinic is a Toronto, Canada based cosmetic clinic that provides the latest technology and services in non-surgical medical aesthetics for men and women. The owners of the clinic have decided to open a V Line Cosmetic Clinic in Arcadia, California, a suburb of Los Angeles. The Clinic will be opened and managed by Heather Bouchard, a current owner of the Ontario business and one of the two Clinic Directors. She will build a staff of credentialed medical services providers including a physician, a physician's assistant and others. Ms. Bouchard is a registered nurse. Said Ms. Bouchard, "the Cayenne consultant who assisted with the preparation of our business plan took the time to understand the importance of aesthetic cosmetology to our target customers. In addition, he documented that our new California location would be the perfect place to open our first American clinic."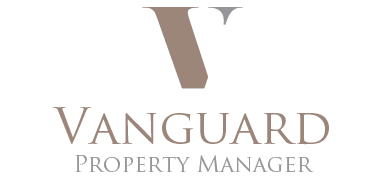 Vanguard Property Manager
Property Management Software
San Francisco, CA
Vanguard Property Manager is an online real estate property management service offering software, training, and related technical support to residential property managers. Cayenne Consulting developed a business plan and financial forecast for the company. "My experience with Cayenne exceeded my expectation," said Khaled Mustafa, President & Founder of Vanguard Property Manager. "[The consultant] was prompt in his service and I was pleased with his effort to research the industry for my product. Cayenne consultants are dedicated to their efforts and their result is very professional."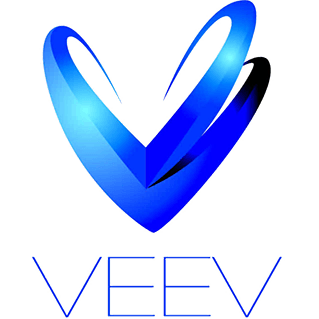 VeeVoce
Social Recommendation Platform
Houston, TX
VeeVoce is a social media startup focused on monetizing recommendations from friends and family for restaurants, spas, and other retail establishments. They engaged Cayenne to create their financial model. "[Our Cayenne consultant] made the process relatively painless," said Steven Vu, founder and CEO. "He gave us the assumptions that were most plausible for potential investors and we determined if they were realistic for us. It is always helpful to have your plan and assumptions questioned by others to make sure you are covering all the angles. This is especially true when it is from someone with experience in the space." The VeeVoce founder and CEO was very pleased with Cayenne's work. He recommends Cayenne as a "top-notch, experienced firm that will help you in your venture's most important phase."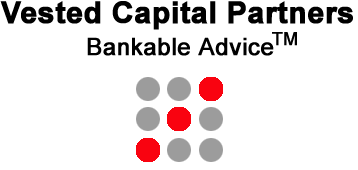 Vested Capital
e-Learning System
Los Angeles, CA & New York, NY
Vested Capital's client, a large national organization with millions of members, is implementing an e-learning system to offer professional development training to its members. Cayenne worked with Vested Capital to develop the business plan and financial forecast for the new venture. "Cayenne thoroughly researched the issues at hand and provided us with a high quality, visually appealing package," said Walter Allen, a Partner at Vested Capital.

Vetality
Non-Profit Veteran Fitness Services
San Diego, CA
Vetality is a Veteran owned and operated non-profit that delivers a variety of support services to Veteran's coming back from the gulf wars. The owners of Vetality have developed a successful holistic approach to healing PTSD and other stress related emotional disorders along with job training and placement assistance. Cayenne Consulting developed a business plan and financial model incorporating all of their services along with a robust marketing strategy for the opening of a CrossFit-style gym to deliver these services. "We contacted Cayenne Consulting to help us put together a VC-Grade business plan to raise funds in order to expand our offerings to more Veterans in the San Diego Base Area," said Brent Olds, founder. "Our consultants, from the start, went above and beyond to assist us in meeting our goals. They were creative and very sharp, refining our business and financial model in a way that now makes perfect sense and will allow us to move forward. They showed a real understanding of what we were facing and offered coaching and support. I would highly recommend Cayenne Consulting to anyone that has a vision and dream for their business. The consultants at Cayenne can help you bring it to reality."
ViaTechMD
Prenatal Medical Devices
Scottsdale, AZ
ViaTechMD is raising additional funding to bring a new medical device to market for reducing premature births. The founder and company President, Benjamin Booher, contacted Cayenne consulting to help revise an existing Business Plan and Executive Summary and to create a new Financial Model at the request of the Board. At the conclusion, Mr. Booher wrote: "If you require top-notch service supporting the production of your vital business documentation, Roger at Cayenne is who you should call. The work-product quality was beyond my expectations and working with Roger was most enjoyable and productive."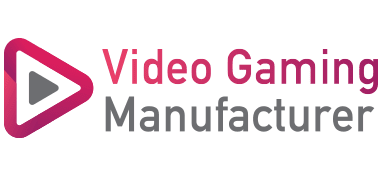 Video Gaming Manufacturer
Video Gaming Manufacturing & Services
Midwest
On behalf of several video-gaming terminal operators, Cayenne was approached to evaluate the considerations for a merger of operations to take advantage of economies of scale along with other potential growth opportunities in the state and region. In order to proceed with any consolidation, the executive teams needed to better understand how the businesses would be merged including but not limited to; customer contracts, revenue splits, legal, and compliance. "Cayenne was very responsive to our needs. [Our consultant] utilized his industry experience from working with past video-gaming manufacturers to help us put together an actionable, strategic plan for our executive team," said the VP of Strategic Operations. "We had a basic understanding when we sought assistance and [our consultant] was able to take our vision to the next level. We are very pleased with the final results."
Whitham Group
Executive Search
Windsor, CA
Whitham Group Executive Search is a Retained Executive Search Firm recruiting in the Renewable Energy arena, in business since 2010. Cayenne Consulting has "allowed my organization to increase my profit margin by 30% in just 6 months," said Carina Whitham, President. "[The consultant's] eye for detail has helped me implement changes to the existing policies and that have made our organization more efficient and structured. In many aspects, we owe our success to [the consultant]. [He] is dedicated to his clients and has spent a lot of time with me to work out the details of a complex business plan. Without his help our organization would not have been able to grow so efficiently. [His] research and information gathering skills are surpassed only by his compelling presentation of findings and recommendations for improvements. He is an expert at identifying and driving new efficiency and growth opportunities and is an absolute pleasure to work with. I highly recommend [him] and Cayenne Consulting."

WindCell
Home Electronics
Hacienda Heights, CA
WindCell manufactures a patented body dryer that circulates warm air onto the body after showering, allowing for the elimination of towels. The body dryer reduces consumption of water, gas, and electricity that must be used in the washing of towels. Beneficiaries of the technology include homeowners, hotels, health clubs, and potentially the military. Cayenne provided WindCell with a business plan, investor presentation, Spanish translations, introductions to strategic partners, and assistance with licensing discussions in Guadalajara, Mexico. "We found that the Cayenne consultant continually helped to guide us in our vision and to structure our business accordingly," said Jesse Camberos, CEO of WindCell. "We have learned a tremendous amount from working with such a great business consultant, and thank him for his support and guidance on our professional journey. We appreciate the work Cayenne did for us and we highly recommend them to other entrepreneurs."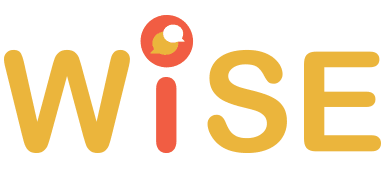 WISE
PreK-12 International Baccalaureate School
Los Angeles, CA
A group of entrepreneurs who have a vision of future international career requirements and effective education plan to start a school in Los Angeles. The school will begin with a few early grades and grow to a full Pre K – 12 program. They will use the International Baccalaureate Curriculum at all grade levels. The school will take a humanistic approach to each student. They engaged Cayenne to develop a business plan. "We developed the plan in phases; first the market research, then the financial feasibility, and finally the written plan. Even at a distance of 8,000 Kilometers, coordination and communication with Cayenne was easy and effective." said Livio Nani, Co-Founder.

WITMA Media Group LLC
Media & Entertainment
Phoenix, AZ
WITMA Media Group is a startup in the music industry bringing concert-goers, musicians, venues and show promoters together. Michael Rinehart, founder and CEO contacted Cayenne Consulting to create their business plan and investor presentation. "We particularly liked the ability to meet face to face with our consultant," said Rinehart. "If you need assistance in market research and developing a business plan and strategy, then Cayenne is who you want. They are a respected industry leader in business consulting."
Wolfcom Enterprises
Body Worn Cameras
Hollywood, CA
Wolfcom Enterprises is a leading designer and manufacturer of body worn cameras used by law enforcement. Cayenne Consulting prepared a business plan, financial forecast and investor presentation deck for the company. "From day one, we knew choosing Cayenne was the right decision," said Tiffany Wang, Wolfcom's CEO. "Cayenne was able to understand the complexity of our business from the start and create a truly amazing business plan and pitch deck. What impressed us the most was the ability Cayenne had to help us improve our accounting methods and sales forecasting. With their help we can move forward with more confidence than ever before."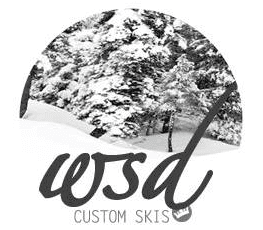 Wubanger
Custom Ski Manufacturing
Salt Lake City, UT
Founded in 2009, Salt Lake City based Wubanger LLC is a custom and semi-custom manufacturer of high end snow skis. For the more avid skiers who ski daily or at least, frequently, an off the shelf ski will not provide the desired skiing experience. Avid skiers require skis that are designed for them based on the type of skiing that they do, how hard they ski, their size and weight and other factors. For that reason, Wubanger designs and builds skis that provide customers with the design, size, flex and other elements that are important to each individual skier. Customer demand has made it necessary for the company to move to a larger manufacturing facility in Salt Lake City. "We are experts in skiing and in ski production, not in business planning," said Nick Wheeler, one of the company's principals. "The Cayenne team took our vision and created a business plan that we are proud of and that will help us achieve all of our goals. The new facility will enable us to increase our production by 10 fold over the coming 4-5 years."
Xautomata Technologies, Inc.
System and device management and fault prediction
Klagenfurt, Austria
Xautomata has developed Sherlogic, a software system that eliminates failure from any number of internet-connected devices and machines. While their customers conduct their day-to-day business, before they would even recognize that a fault is likely to happen, Sherlogic analyzes data from the agents monitoring the devices, predicts the fault, and then implements the solution. Sherlogic is the game changer required to ensure the success of the "Internet of Things". "We have many years in the software business, but we learned more from Cayenne. Their writing was clear and precise and we were astonished by how well the first draft captured our business. Cayenne is a pleasure to work with." Said Giovanni Esmanech, Founder & CEO.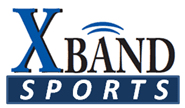 Xband Technology
Athletic Performance Tracking Devices
Escondido, CA
Xband Technology makes elite training accessible for every athlete with affordable instrumented sports training solutions. The Company's product line combines multi-sensory technology with data capture and analytics to improve an individual's overall athletic performance regardless of the sport. Cayenne Consulting developed Xband Technology's financial model. "Thank you again for the help- awesome work on the financials," said Steve Kim, Founder and President. "You really helped bring clarity and shaped the info in a way that is easily digestible and brings credibility to investors."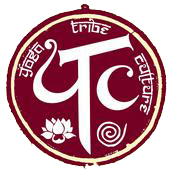 Yoga Tribe & Culture
Health Instructional Media Producer
Venice, CA
Yoga Tribe & Culture is a media company that produces and distributes high quality yoga-related content featuring celebrity, tier-one yogis. "Our team has been producing award winning yoga media content for decades, and we finally decided to start doing it for ourselves. Finding Cayenne was true blessing. Our consultant immediately understood our needs, helped us structure our business model, and showed us a path to cash flow that appealed to our investors. We couldn't be more happy with the results. More than anything, this was an incredible learning experience; we are so much more prepared than we were before our Cayenne engagement," said Frank Marino, Co-Founder and CEO. "Thank you for the awesome work. You do get what you pay for!"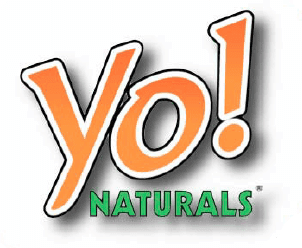 YoNaturals
Healthy Snack Vending Program
Solana Beach, CA
YoNaturals is leading the fight against junk food in vending machines with the most comprehensive, healthy vending program in the nation. "Cayenne gave us the financial and presentation tools that opened the doors to venture capital," said Mark Trotter, President. "Without Cayenne, we would not have been able to raise investment capital."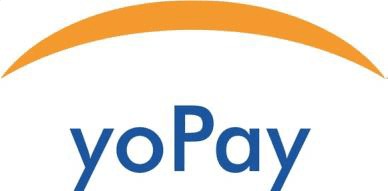 yoPay
Financial Services
Jersey City, NJ
yoPay enables financial institutions, businesses, retailers, consumers, and ordinary individuals to engage in highly secure transactions without the sharing of bank-issued account data, without cards and associated card readers, without checks, without cash and associated cash registers, and without concerns for fraud or security breaches. yoPay's founder commented: "Cayenne conducted very thorough research and met with me one-on-one to learn everything he needed to know about our product and industry. Excellent communication and follow through. I received daily updates via email, text, and calls. 10 out of 10 in regard to value of service, and I will use Cayenne and Cayenne again for future projects. We liked the personal touch that Cayenne provided… Professional, thorough, supportive and highly reliable."

Zero Motorcycles
Electric Motorcycles
Santa Cruz, CA
Zero Motorcycles is a California-based designer and manufacturer of high performance electric motorcycles. The company's mission is to revolutionize transportation by combining the best aspects of traditional motorcycles with today's most advanced green technologies. Cayenne Consulting developed their financial forecast, which allowed the company to raise a significant amount of start-up capital from leading investment firms. According to Neal Saiki, Zero's founder and chief designer, "Cayenne's financial model was a critical tool in our fundraising process. It helped us understand the financial management and operational challenges we would face as a start-up. At the same time, it allowed us to communicate to our investors that we clearly understood those challenges and had thought them through. We are very pleased with Cayenne's services."