If you already have a business plan and would like to have it reviewed by a professional business plan consultant, you've come to the right place. Our business plan review service will subject your plan to the same kind of scrutiny it will receive from potential investors. The Cayenne business plan review is a quick, affordable, and indispensable way to ensure that your business plan is as good as it can be.
Our business plan review services are provided at a substantial discount to our normal hourly rates. Depending on your needs and budget, we offer three levels of business plan review services: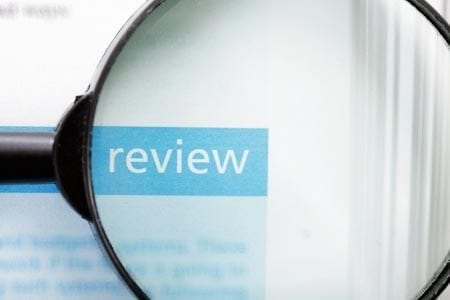 Express Review
30 minutes to quickly skim through your materials
30 minutes of feedback by telephone
$99
Standard Review
Two hours reviewing your materials and preparing a written evaluation of your business plan and financial model
30 minutes of telephone consulting to answer your questions and offer additional guidance
$299
Detailed Review
Seven hours reviewing your materials, preparing a detailed written evaluation, and making as many improvements to your business plan and financial model as time allows
60 minutes of telephone consulting to answer your questions and offer additional guidance
$999
Terms & Conditions
All information you provide will be treated confidentially.
Our business plan review services are offered at a significantly discounted rate; thus, we reserve the right to accept only one business plan review per client.
Fees are payable in advance and are generally non-refundable (* see below). If you decide you no longer want a business plan review after you have made payment, we will provide an equivalent amount of consulting services of your choosing (up to 1 hour for the Express Review, 2.5 hours for the Standard Review, and 8 hours for the Detailed Review).
Once you submit your plan for review, please allow two business days to schedule an initial discussion so that we can understand your needs and tailor our review for your specific situation. This allows us to make sure you get the most out of this process.
Depending on our existing workload, please allow up to 5 business days for us to complete the review following this initial discussion.
All reviews are provided on a best efforts basis. You are ultimately responsible for the accuracy of the information in your business plan (and related materials).
You agree to defend, indemnify, and hold us harmless from and against all third-party claims, losses, or damage that we incur and which arise from or are attributable to our role in this business plan review.
* Because our fees for business plan reviews are highly discounted, we cannot guarantee that any of our consultants will be willing to accept your assignment. In the event that none of the consultants on our team is willing to accept the assignment, we will refund 100% of your payment.
Step 1: Order a Business Plan Review
To get started, please complete the form below. The information you provide is protected by our strict privacy policy. Once you place your order, we will provide instructions for sending us your business plan. Your review will generally take place within 2-3 business days. We will work with you to schedule a mutually convenient time for the telephone portion of the review service. Fields marked with * are required.