As U.S. immigration lawyers will tell you, one of the most important documents needed when applying for a business or employment-related visa is a comprehensive business plan. The business plan is so critical because it documents that the business you wish to acquire or launch or for which you will become a senior executive is sustainable. It supports the fact that the applicant will be able to "stimulate the U.S. economy through job creation and capital investment" according to the U.S. Citizenship and Immigration Service (USCIS), the government agency that oversees lawful immigration to the United States.
In many instances, for those applying for a business or employment related visa, the terminology is foreign, the process is complicated, and the application is nearly impossible without the assistance of an attorney who specializes in immigration applications and Cayenne Consulting for assistance with the business plan requirement aspect of the application. Information on U.S. immigrant visas can be found on the USCIS website as well as the website for the American Immigration Lawyers Association and immihelp.com.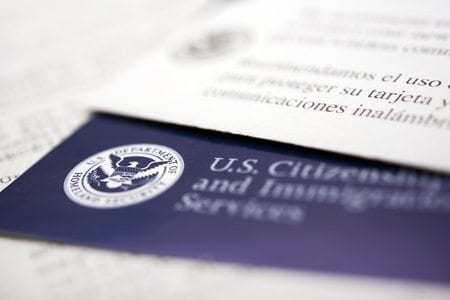 Which Visa Programs Require Business Plans?
Currently, business plans are required for the following types of visas: E-2 Investor visa, EB-5 visa, L-1 visa, B-1 visa, and E-1 visa. Each visa is described below in summary:
The E-2 Investor Visa allows an individual to enter and work inside of the United States based on an investment he or she will be controlling, while inside the United States. This visa must be renewed every other year, but there is no limit to how many times one can renew. The investment must be substantial. An investor must contribute to the US economy. Investor visas are available only to treaty nations.
Learn more about our E-2 Investor Visa Business Plan Services

An L-1 Visa is a visa document used to enter the United States for the purpose of work in L-1 status. It is a non-immigrant visa and is valid for a relatively short amount of time, generally three years. L-1 visas are available to employees of an international company with offices in both the United States and abroad. The visa allows such foreign workers to relocate to the corporation's US office after having worked abroad for the company for at least one year prior to being granted L-1 status. The US office must be a parent company, a child company, or a sister company to the foreign company.
Learn more about our L-1A Intracompany Transferee Business Plan Services

The B-1 Visa for Temporary Business Purposes allows the recipient to negotiate a business contract or arrangement, attend a convention or a seminar, or hold a series of business meetings. Under the terms of this visa, the host or employer must provide a business plan as part of the documentation requirements.

The E-1 Treaty Trader Visa is a non-immigrant visa that allows foreign nationals of a treaty nation to enter into the U.S. and carry out substantial trade. A treaty trader belongs to a nation that maintains a treaty of commerce and navigation or a bilateral agreement with the U.S.

The EB-5 Visa for Immigrant Investors is a United States visa created by the Immigration Act of 1990. This visa provides a method of obtaining a green card for foreign nationals who invest money in the United States. To obtain the visa, individuals must invest $1,000,000 (or at least $500,000 in a "Targeted Employment Area" – high unemployment or rural area), creating or preserving at least 10 jobs for U.S. workers excluding the investor and their immediate family. The EB-5 program also allows for investment in a Regional Center which is an entity that promotes economic growth and job creation within a geographic region.
Business Plan Requirements for Visa Applications
The business plan that is made a part of the visa application must demonstrate that the applicant has the requisite skills, talent, background, experience, and resources to successfully start and grow a business that provides real products and services and employs American workers. The business plan must be of the same quality and content as a business plan that is prepared for a commercial bank or a sophisticated investor. In short, it must be as professional as you intend for the business to be. Make no mistake, it must represent the applicant.
The business plan will more than likely be 15-20 pages in length and include informative charts, tables, images and graphs that will aid in giving the reader a better understanding of the business. At a minimum, the document must include:
An executive summary
A company description
A description of the company's products and/or services
A market and industry analysis
A competitive analysis
A marketing and sales plan
A management and organization section
A financial discussion that includes a 3-5 year financial forecast
Important Business Planning Tips for Visa Applicants
Here are some business plan tips for applicants:
Do not wait until the last minute. To be safe, allow 2-3 weeks to get this done right.
Do not attempt to do this yourself. This document requires a professional.
Remember that the business plan and the rest of the application must be consistent with each other.
Not only must the plan be written in English, it must be written in "Business English."
Every U.S. Visa applicant will enhance their chances of success by allowing plenty of time, getting help from a specialist attorney who will put the applicant's interests first and, if applying for a business related visa, develop a first class business plan that will distinguish the applicant as a capable, successful business person.
Cayenne's Immigration Business Planning Credentials & Relevant Experience
Several of our consultants have extensive experience in developing business plans for immigrants who wish to apply for investor related visas to the United States. Here is a brief summary of just some of that work:
Fully compliant business plan to be submitted to the United States Citizenship and Immigration Service as part of a Brazilian executive's immigration visa approval to own and operate a Chevron gas station and convenience store in Florida.
Business plan to be submitted to immigration authorities for a Canadian real estate investor.
Business plan for a Robek's franchisee in California was submitted to the United States Citizenship and Immigration Services as part of the approval process for an E-2 investor visa application for a businessman who wished to immigrate from a South Asian country.
Business plan and financial forecast to be submitted to the immigration authorities for a French business development executive to operate in the United States.
Business plan submitted to the immigration authorities for a citizen of Iran to acquire a limousine company in California.
Business plan submitted to the immigration authorities for an Australian aircraft industry executive to establish an MRO consulting business in Florida.
Business plan for a Brazilian trading company to establish an office and warehouse in Orlando and to transfer a senior executive from Brazil to the U.S.
Business plan for a Belgian private equity firm to establish an office in New York and to transfer a senior executive from Brussels to New York.
Sample Immigration Visa Business Plan
Our workmanship speaks for itself. Have a look inside one of our E-2 investor visa business plan samples and judge for yourself:
Featured Immigration / Investor Visa Business Plan Consultant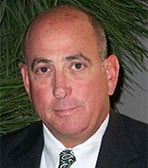 Principal Consultant
Phoenix, AZ | Deer Valley, UT
Jimmy's background includes over 40 years in international, commercial, and investment banking, and nearly a decade as the principal shareholder and CEO of a rapidly growing manufacturing and...
Read More
Learn More About our Immigration Visa Business Planning Services
If you'd like an assessment of your needs and a fee estimate, please let us know how to reach you: