What Is the E-2 Visa Program?
The E-2 Investor Visa allows an individual to enter and work in the United States based on an investment he or she will be controlling while inside the United States. This visa must generally be renewed every two years, but there is no limit to how many times one can renew. The investor must be a citizen of a "treaty country." A treaty country is a country with which the U.S. has a treaty of Friendship, Commerce, and Navigation or a Bilateral Investment Treaty. The investor may start a new business or invest in an existing one. The investment must be "substantial" although that term is not defined.
Who Is Eligible to Participate in the E-2 Visa Program?
In addition to the investor, other visa recipients may include the investor's spouse and minor, unmarried children. In addition, E-2 visas are also available to non-investor employees of the business as long as they are of the same nationality as the investor and are destined for a role in the U.S. business that is either executive/supervisory or requires specialized skills that are essential to the efficient operation of the enterprise.
What Are the E-2 Visa Requirements?
In addition to being a citizen of a treaty country, there are several other important requirements that individual investors must meet in order to qualify. For example:
A Bona Fide Enterprise: According to the United States Citizenship and Immigration Service (USCIS), a business which an E-2 investor applicant wishes to acquire or start must be a bona fide enterprise. The immigration authorities define bona fide enterprise as "a real, active commercial or entrepreneurial undertaking which produces services or goods for profit.  The enterprise cannot be an idle investment held for potential appreciation in value, such as undeveloped land or stocks held by an investor who has no intent to direct the enterprise."
Marginal Enterprise: Another requirement for an E-2 visa is that the business will not be "marginal." USCIS defines a marginal enterprise as not being large enough to generate enough income for the investor to support a minimal living "for you and your family or to make a significant economic contribution." In other words, you need to be able to support yourself and your family from the business. You must demonstrate that your business is non-marginal through your detailed business plan, tax returns, financial statements, or payroll summaries.
Irrevocable Commitment: USCIS also requires that "the capital you invest is irrevocably committed to the enterprise and subject to a partial or total loss in the event that the entity fails. The funds you invest must also be your own."
Substantial Investment: USCIS continues: "Additionally, the invested funds must be substantial in relation to the total cost of either purchasing an established enterprise or creating the type of enterprise you are considering."
How to Write a Business Plan to Meet the Requirements?
It has been said that the business plan is the "heart" of any E-2 Investor Visa application. You must think of your investor visa business plan as if it is a business plan to be submitted to a bank for a loan. It must describe the business in detail and explain why you have the talent, skill, and experience to make the business successful. The immigration authorities are not interested in your opinion; they want facts. You must provide a roadmap that demonstrates that you actually know what you are doing. You must explain that you have experience in the business or a related field. You must document with canceled checks, receipts, and other proof that you are actually investing a specific amount of capital in the business. Here are some helpful tips:
Do not attempt to write this business plan yourself. You will very likely need professional assistance.
Hire an immigration attorney to handle your entire application from beginning to end.
Not only must the plan be written in English; it must be written in "Business English."
How Can Cayenne Help You Prepare a Business Plan for the E-2 Visa Program?
Once you have decided to have Cayenne Consulting write your business plan, here are the steps we will take to ensure that you have the best chance to have your application approved:
We will confirm that you are eligible to participate in the program because of your citizenship, your capital investment, and your experience.
We will fully understand the business you intend to start or acquire so that we can explain the business model and why you will be successful in operating the business.
We will create a detailed, thoughtful, and reasonable financial forecast that is believable and achievable and that is presented to comply with USCIS requirements.
We will provide the necessary market research that will document that there is a compelling and sustainable market opportunity for your company's products and/or services.
We will work with your immigration attorney to ensure that the business plan is consistent with the other documents that the attorney presents in your case.
We will ensure that the business plan portrays you as an investor who will contribute to the business community in which you intend to become involved.
What is Cayenne's E-2 Visa Business Plan Consulting Experience?
We have prepared business plans and financial forecasts for E-2 Visa applicants in many industries and from around the globe:
| | | | |
| --- | --- | --- | --- |
| Product Distribution (Argentina) | Cosmetic Clinic (Canada) | Bakery & Coffee Shop (Italy) | Sperm Bank (Russian Federation) |
| Airline Consultant (Australia) | Real Estate Investment (Canada) | Auto Repair Services (Iran) | Auto Body Shop (Serbia) |
| Coffee Shop (Australia) | Limousine Service (Cypress) | General Contractor (Iran) | Event Planning (Serbia) |
| Education Consultant (Australia) | Car Dealership (Egypt) | Hospitality (Iran) | Miniature Golf (Serbia) |
| Brand Consulting (Belgium) | Business Development (France) | Real Estate Consulting (Mexico) | Residential Real Estate Renovation & Sales (Singapore) |
| Pizza Franchise (Belgium) | Café (France) | Concrete Contractor (Mongolia) | Product Distribution (Taiwan) |
| Private Equity (Belgium) | IT Services (France) | Laundromat (Pakistan) | Mediterranean Restaurant (Turkey) |
| Chevron Convenience Store (Brazil) | Web Development (France) | Smoothie Shop (Pakistan) | Training (United Kingdom) |
Meet Cayenne's E-2 Investor Visa Business Plan Consultant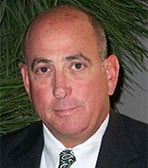 I Need Help Preparing an E-2 Visa Business Plan!
If you'd like an assessment of your needs and a fee estimate, please let us know how to reach you: