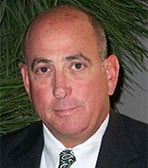 Jimmy's background includes over 40 years in international, commercial, and investment banking, and nearly a decade as the principal shareholder and CEO of a rapidly growing manufacturing and distribution business in California. Prior to joining Cayenne Consulting, he served in an advisory role to the National Science Foundation where he provided recommendations on the funding of SBIR/STTR grant proposals. Today, Jimmy spends his time advising and consulting with entrepreneurs on matters related to business planning, as well as capital markets and funding strategies.
He works with clients in real estate, construction, senior care, retail, spas, salons, financial services, franchises, consumer products, hospitality, entertainment, education, recreation, manufacturing, healthcare, B2B services, software, import/export, transportation, and logistics. In addition, Jimmy has worked with clients worldwide as the leader of Cayenne's Immigration & Investor Visa business planning practice. He is proud to have extended Cayenne's reach to entrepreneurial clients in Africa and the Middle East.
Jimmy has served on a number of Advisory Boards for emerging companies that have raised capital or have embarked on other strategic initiatives. In all of his work, he expresses a strong belief in the importance of customer acquisition, customer retention, and understanding the financial consequences of each and every business activity.
During his 20 years at Security Pacific Bank, Jimmy served in a number of senior management positions in the U.S. and internationally. Applicable assignments included responsibility for the funding of all of the institution's subsidiaries and affiliates domiciled outside of the U.S., general management of two overseas affiliates and general management of the bank's California staff departments.
For two years, he served as President, Director, and CEO of Guardian Bancorporation, Los Angeles, California. Jimmy has extensive senior management and Board of Director experience. He is a graduate of the University of Cincinnati where he earned a B.A. in Political Science.
View Jimmy's articles and client testimonials.
Contact Jimmy to Learn More
If you'd like an assessment of your needs and a fee estimate, please let us know how to reach you: