A&L Quarry and Concrete Products Ltd.
Mining
Fishers, IN & Ghana
A&L Quarry and Concrete Products Ltd. has applied for a license to mine stone from a 57 acre property that it owns in the Central Region of Ghana, approximately 50 miles west of the capital city of Accra. The stone deposit has been tested and has been deemed to be a type of granite that is suitable for processing into aggregate to be used in highway construction and for residential and commercial construction projects. In addition, the Company will manufacture finished concrete products such as cement block, roof tiles and other products to be sold into downstream construction markets. Said Albert Ortsin, the Company's owner and CEO, "the Cayenne consultant who assisted with the preparation of our business plan and financial forecast fully embraced our project. He had a clear understanding of both the business opportunity as well as the benefits to the community of the quarry. Further, we appreciated his background in doing business in an emerging economy."

Accra Stroke Hospital Ltd
Specialty Hospital
Accra, Ghana
Mr. John Awuah, General Manager — Stroke & Neurosciences at Queens Hospital, England — will build a specialist tertiary hospital in Accra, Ghana . The Accra Stroke Hospital will have 26 beds and will specialize in the treatment of stroke patients in the Accra-Tema metropolitan area to the highest clinical standards expected of a stroke centre. Cayenne assisted Mr. Awuah with the preparation of two business plans, one including a diagnostics lab and one without, two financial models, and an investor presentation. Said Mr. Awuah, "Many thanks for putting together a fantastic business plan for me. I really appreciate the time and effort that was put into it."
Africa Capital Bank
Commercial Banking
Kinshasa, Democratic Republic of the Congo
Africa Capital Bank is a new banking institution that has been founded to serve customers in the Democratic Republic of the Congo. With a head office in Kinshasa and branch offices in Lubumbashi and Kisangani, Africa Capital Bank will build its success on providing excellent customer service and a unique range of products and services, delivered in a friendly environment through a professional staff that leverages world class technology. The Bank will serve small and medium size domestic and international businesses in the mining, energy and agricultural sectors throughout the DRC. "Developing a business plan for a new bank in a developing country is a very complex undertaking," says Simplice Essou, Chairman of the new bank. "The Cayenne consultants did their homework in terms of market research and regulatory requirements and this effort should result in a well-received document by Central Bank authorities and investors, alike."
Bella Hair Studios
Beauty Salon
Elizabeth, NJ
Bella Hair Studios is a new beauty salon that will provide the ultimate salon experience. In addition to providing cuts, styling, color, and other hair related services and treatments, the salon will sell jewelry, handbags, and other accessories. Bella's owners and staff are inspired to make each and every client feel their best on the inside as well as on the outside. Madie Nash, the salon's founder and owner said, "My husband and I went into this project with a very clear vision. We knew where we wanted to end up. Thankfully, Cayenne's professionals enabled us to communicate how we would execute our vision through our business plan. We are very excited about our prospects."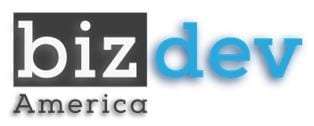 BizDev America
Business Development Consulting
New York, NY
New York City-based BizDev America is a business development consulting firm that has been established to assist emerging technology companies in France and other European countries to seek new business opportunities in the United States. Specifically, BDA will identify new business opportunities-whether that means new markets, new partnerships with other businesses, new ways to reach existing markets, or new product or service offerings to better meet the needs of existing customers-and then to go out and exploit those opportunities to bring in more revenue. "Our consultant had some unique insights into our business and was able to add some excellent services that we will be offering our clients in the future," said Gilles Meiers, founder of BizDev America. "I am hoping that we will be able to partner with Cayenne on future client work."
BookAGolfPro.com
Golf Instruction Sales
Tempe, AZ
BookAGolfPro.com, Inc. is in the business of selling golf lessons and other golf instructional services online. Thanks to BookAGolfPro's unique scheduling software, golf professionals are able to post available times and rates and golf students are able to make intelligent choices as to whom to choose among thousands of professionals. This system dramatically eliminates inefficiencies in the way golf lessons are currently booked. The BAGP website is fully developed and ready to go live. BookAGolfPro.com will be a "one-stop shop" for instruction-seeking golfers, delivering golf instructional services in a more efficient, cost-effective manner than ever before seen. Says Noah Frochtzwajg, BAGP founder, President & CEO, "LOVED the passion that Cayenne brought to the project. You can tell that they really care and that they want to get everything perfect no matter what it takes. That attitude is contagious and makes them a firm who people truly enjoy working with."
Boylan Companies
Apartment & Mixed-Use Communities
Raleigh, NC
Boylan Companies, a Raleigh, North Carolina based firm, specializes in the development and construction of apartment properties and mixed-use communities in the State of North Carolina. Since it was launched in 2002, Boylan has secured $15 million in investor equity and leveraged those funds into over $200 million in real estate assets, including the construction and development of over 1,177 multi-family units, 509 single family/town home units, and 61,300 sq. ft. of office space. "Cayenne helped us complete a world-class equity package for two new properties now under development," said Dusty Field, CEO. "The package is visually stunning, very effective at telling our story, and has been well received by investors."

Capstone Prime Group
Management Consulting
New York, NY
Capstone Prime Group will be a boutique management consulting firm that will help clients improve their operations, efficiency, individual sales productivity, customer experience, and assist with strategic transactions that will help launch emerging companies and provide investors with the ability to make opportunistic investments. Says Irakli Sarava, the firm's Chief Operating Officer, "Thanks for your amazing service and true partnership! I really appreciate everything that you are doing to make sure our business has a successful start! Your insight and experience in dealing with clients similar to the ones we will be assisting has been an unexpected benefit."

Comfort Pro
HVAC Services
Chattanooga, TN
Based in metropolitan Chattanooga, TN, ComfortPro will be a full-service HVAC contracting firm specializing in single family and small commercial repair, maintenance, and installation services. Quality, innovation, creativity, technical excellence, and meeting customers' needs will guide ComfortPro as it becomes a leading member of the business community in Chattanooga. Says Jeff Cass, ComfortPro's owner, "my Cayenne consultant really helped me re-write our company's business plan so that it would be a highly professional presentation. I am very proud of it."

Costa Vida Fresh Mexican Grill
Mexican Restaurant Chain
Calgary, Alberta
A new, Calgary, Alberta based company has entered into a master franchise agreement with Costa Vida Fresh Mexican Grill, a branded chain of fast, casual Mexican restaurants headquartered in Salt Lake City, Utah to own and operate Costa Vida branded franchises throughout Canada. The first store is under construction and a total of 17 will be opened by the end of 2013. The founders will fund a large part of the capital required to build the first 17 stores with investment capital and to do so, they required investor-grade documents to communicate the business and investment opportunity. "We weren't able to give Cayenne as much time as they would have liked to prepare our business plan, financial forecast and investor presentation but they really came through for us," said the company's President and Founder. "We are very proud of our documents and know that they will impress our investors as much as they impress us."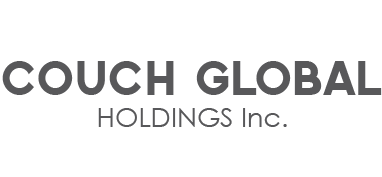 Couch Global Holdings, Inc.
Mortgage & Title Services
Dayton, OH
Couch Global Holdings will establish affiliated companies that will offer mortgage products, title services, and insurance products to consumers in Ohio, Kentucky, Indiana, Tennessee, and Arkansas. The companies sell related products to the same customer base in the same geographic market. This enables them to capture a new customer and then refer or cross-sell the customer to its affiliates. This synergy leads to increased revenue and profit opportunity, combined with a lower cost of customer acquisition and administration. Cayenne Consulting assisted in the development of the business model and then prepared the documents that Couch will use to raise the capital necessary to satisfy all regulatory guidelines. Says Chris Couch, the company's founder and CEO, "Cayenne really helped us pull together all of the elements of this very ambitious project. We have a lot of confidence in the documents that they prepared for us. In addition to their use in communicating to our potential investors, they will also serve as a roadmap in the early years."
District Spirits
Liquor Store
Washington, DC
District Spirits is a modern liquor store that offers a wide variety of alcoholic and non-alcoholic products available for purchase at its retail location and through online ordering and delivery. District Spirits' mission is simple: to make the purchase of liquor, wine and beer (plus other products) more available, more convenient, and more affordable. "I really appreciate the effort that Cayenne put into this project," said Peyton Sherwood, District Spirits' founder and owner. "I can truthfully say that the Cayenne consultants helped me achieve my goals for a unique, customer focused retail business."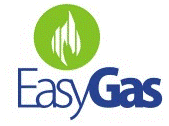 EasyGas
Liquefied Petroleum Gas
Nigeria
Based in Port-Harcourt, Rivers State, Nigeria, EasyGas is a new, specialty LPG bottling and distribution company whose principal mission is to bring 21st century marketing and distribution strategies to the retail/consumer markets of Nigeria and in doing so, become a nationwide consumer and commercial brand that is as recognizable as any brand in the Country. "While we are quite pleased with the documents that Cayenne prepared for us, what really made the difference for EasyGas was the development of our marketing and distribution strategies which Cayenne played a major role in defining," said Fola Adenusi, EasyGas' Operations Manager. "Additionally, Cayenne has made it clear that as we go through our capitalization program, they will be available to us on an as needed basis for advice and counsel.
Elevation Marketing Strategies
Group Purchasing / Discount Shopping Club
Nigeria
Elevation Marketing Strategies, Nigeria Ltd. is an emerging marketing and business development company. Based in Lagos Nigeria, EMS sells memberships to people who want to receive electronic discount coupons from retailers and service providers in Nigeria and in some instances, other countries. Says founder, Niji Adaralegbe, "I had a very strong vision for this company and the professionals at Cayenne really helped me move from the vision to the creation of a real business opportunity." EMS will commence operations in late 2011. Mr. Adaralegbe says that "the market opportunity in Nigeria is really compelling at this time. Great thanks to Cayenne and its people for all the assistance in enabling us to launch this venture."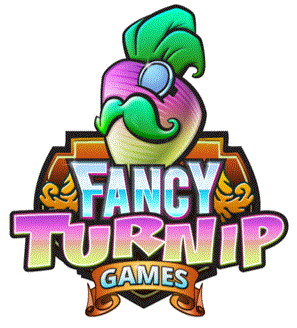 Fancy Turnip
Mobile Video Games
Los Angeles, CA
Fancy Turnip develops, designs, and sells mobile video game software through the Apple and Android online digital stores for handheld and tablet devices. With a veteran and entrepreneurial team turning out high quality products and proven monetization techniques and market strategies, Fancy Turnip anticipates developing and releasing 7 high quality mobile games within the next 3 years. The first game is currently in development. "The Cayenne consultant and I worked very hard to develop a financial model that was both credible and achievable," said founder and president Kurt Gutierrez. "Both the consultant and I learned together about modeling the revenue forecast and I am pleased with the result."
Fleur de Houblon
Neighborhood Restaurant
Austin, TX
Fleur de Houblon will be a new, unique neighborhood restaurant providing a relaxed yet exceptional dining experience and a place where mature friends can meet and have a good time. Fleur de Houblon will be a chef driven, somewhat eclectic engagement where patrons will want to return again and again. The restaurant will be known for exceptional food and service, all provided at a fair price. "I have been opening new restaurants for myself and for others for the past 30 years and I am more excited about this concept than any I have done," said Chef Mark Schmidt. "The Cayenne consultant who helped with the business plan really knows our industry and that enabled me to refine the concept even more." The restaurant is expected to open sometime in the summer or fall of 2013.

FoxFab Laser and Machine, Inc.
Fabrication & Machining
Clearfield, UT
FoxFab Laser and Machine, Inc manufactures, fabricates, assembles, and finishes sheet metal, acrylics and plastics, steel tubing, and composite components to customer specifications. This is performed by laser cutting, press brake bending and punching, silicone molding, urethane casting, vacuum forming, vacuum resin infusion, MIG/TIG welding, and assembling raw materials/components into finished products. The company was launched by two friends, Tim Faust and Nate Gold, who were co-workers at one of the world's largest aerospace companies. Tim Faust wrote "We decided to fund the acquisition of our major equipment requirements through a loan from a commercial bank. We asked Cayenne Consulting to prepare our business plan and not only did they create a business plan we are very proud of, our consultant provided a lot of business advice that we will be able to use for many years as we grow the business."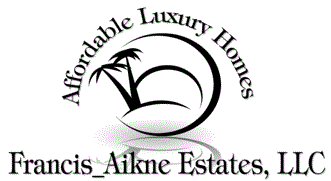 Francis_Aikne Estates, LLC
Residential Real Estate
Johnson County, AR
Francis_Aikne Estates, LLC will be a real estate investment firm that specializes in the single family residential market, focusing on Johnson County, Arkansas. Started in 2014 by McFarland Aikne and Tamika Francis, FAE purchases existing single family homes for prices well below market value, rehabilitates and modernizes the properties, and then rents them to qualified renters — often young families. Says Mac Aikne, the firm's CEO, "Our consultant really understood our investment model and helped us communicate it very effectively through our business plan. We are excited to present it to our banker."

Frida Mexican Café
Mexican Restaurant
Houston, TX
Frida Mexican Café will be a very popular Mexican full service restaurant that combines color, art and great food and service in a Mexican art oriented atmosphere. The food will be best described as a fusion between authentic Mexican and Tex Mex. The Frida environment will make guests feel relaxed and happy. Frida will be located in Rice Village, one of Houston's oldest and best-loved shopping destinations since the 1930s. Just two blocks from Rice University, the area is known for its wide variety of restaurants, nightlife venues, and shopping. "I personally loved the fact that the Cayenne consultant suggested the use of pictures, as part of my business plan. Plus the sequence makes sense and it engages the reader," said Jessica Osorio, the restaurant's founder and visionary. "This is a very complete business plan; it covers all important aspects of the restaurant industry."
Gong Cha
Bubble Tea Franchisee
Denver, CO
Gong Cha Colorado LLC has been formed to become the exclusive Area Developer for the State of Colorado for Gong Cha USA. Once approved, the Company intends to open 5 Area Developer-owned stores and 5 sub-franchised stores within the first 5 years. Additional stores may be opened during that period. The franchisor is Gong Cha USA, an international beverage franchise business specializing in bubble tea, traditional teas, coffee and juice. The owner of Gong Cha Colorado, An Doan mentioned, "the Cayenne Consultant who assisted with the preparation of our business plan clearly understands food service and franchising. In addition, he promised to complete his work in a very short period of time and he came through for us. We appreciate his efforts."
Health Emporium
Fitness Products
Orlando, FL & São Paulo, Brazil
Health Emporium USA LLC will be an exporter of wellness and fitness related products that are manufactured by American companies and sold in Brazil and other Latin American countries. The benefits of this undertaking to the American economy are numerous. There are also benefits to the Brazilian wellness and fitness industry and to Brazilians who have an interest in fitness and health. Julio Cezar Neves, the company's CEO said that "the Cayenne consultant that developed our business plan and financial model played a critical role in refining our business model and communicating the model through the business plan. I believe that we now have an executable and sustainable model that will serve us and our customers well."
Hometown Hospitality Group
Restaurant Franchise
Sierra Vista, AZ
Hometown Hospitality Group LLC is a new company formed to purchase a restaurant franchise from Culver's Franchising System, Inc. Team Adams LLC is a new company formed to purchase the land and construct the building in which the Culver's Restaurant will reside. There are over 450 Culver's Restaurants operating in the United States. Kevin Adams, a 30 year restaurant industry veteran will own and operate the restaurant in Sierra Vista Arizona. "We needed to expedite the preparation of the business plan and financial forecast so that we could submit the documents to our bank prior to my signing the final franchise documents. Cayenne promised to get the job done right and on time and they did," said Mr. Adams. "Even though I've been in the industry for a very long time, it was a terrific experience to work through the planning process with the consultants at Cayenne."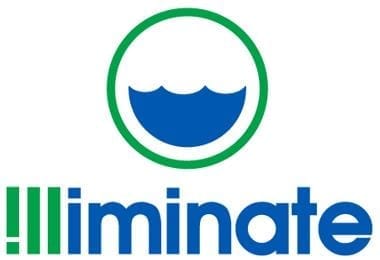 Illiminate
Detoxification & Cleansing Clinic
West Hollywood, CA
Illiminate will be a new internal health facility located in West Hollywood, California that will serve customers who believe in cleansing their bodies through detoxification. Simply stated, detoxification is the removal of toxins from the body. Many people think that toxins in the body can be the cause or one of the causes of a long list of chronic illnesses from sleeplessness to arthritis to cancer. The owners of Illiminate, Jessica Schappell and Braedon Young have completed their training and are now ready to open their first facility. "The Cayenne consultant who assisted us with the business plan and financial model not only helped us communicate our facility's business opportunity, they also helped us create a road map for our success," said Jessica Schappell, the new enterprise's CEO. "We are now much more confident in our ability to proceed."
Jez Cartwright Limited
Leadership Coach
London, UK
Over the last 20+ years, Jez Cartwright Limited has coached a wide variety of senior CEO's, leaders, and teams across many sectors of the business world, as well as teams and elite performers within the professional sports world. Jez Cartwright, the firm's founder, teaches effective leadership around the world. He is a successful, well-regarded executive coach. Due to increased demand, he will be spending more time in the U.S. working with senior managers who wish to improve their leadership skills. Says Mr. Cartwright, "the Cayenne consultant who assisted with the business plan for our new American consulting practice quickly grasped the importance of the work that we do for our clients and communicated that through our business. We appreciate the firm's efforts on our behalf."

JIB Productions
Journals & Diaries
Mayer, AZ
JIB Productions is an online retailer of journals which are purchased by customers who enjoy journaling or keeping a journal or diary. They also offer "how to" books and online training classes. Their CEO, Tonya Schulte commented: "While our partners felt we had strong skills for making our business grow, what we needed was clear direction and that is where Cayenne Consulting came in. We now have a good firm foundation from which to build."

Jumpin' Junction
Children's Entertainment
Richmond, VA
Based in metropolitan Richmond, VA, Jumpin' Junction will be a popular children's indoor recreational and entertainment facility that will feature inflatable play equipment including a bounce house, slide and obstacle course as well as a soft play area for the younger customers who might not be ready for the rigors of the inflatable areas of the facility. Jumpin' Junction is the inspiration of a Dad who has spent his career in the service of his Country and has decided to create something for his own 5 year old as well as the community at large. "I like the timely response from the Cayenne consultant" said Stephen Simmonds, CEO. "He cared about what I had to say and was interested in my ideas. Cayenne is where you want to start if you want to properly plan for a successful business."

Khanh & Khue LLC
Niche E-Commerce
Ellenwood, GA
Khanh & Khue LLC, doing business as Discounts Vietnam is a new e-commerce retailer that is being created exclusively for the Vietnamese market. The website will give merchant/advertisers the opportunity to offer thousands of products and services to local consumers who are starved for a Vietnamese language "Amazon.com – like" shopping experience. The website will distinguish itself in a number of ways, the most important of which is that only merchant/advertisers willing and eager to sell their products and services at deep discounts will participate on the site. "Cayenne's consultants had no trouble in understanding the plan I had in mind. Thus, they were able to ask the right questions and contribute their ideas and opinions to improve my plan" said Danny Nguyen, the company's founder and CEO. Mr. Nguyen went on the say, "I think Cayenne has found the right combination for their success-a great service at a fair price. Beside a professional business plan, I valued most the opinions and the perspectives of the experienced consultants who helped me improve my plan."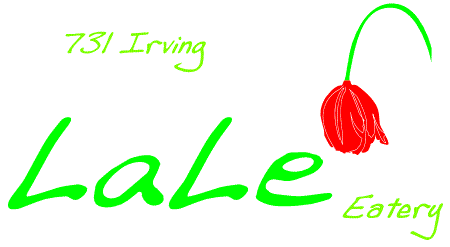 LaLe Eatery
Restaurant
San Francisco, CA
LaLe Eatery will be a trendy, casual, sustainable, family-oriented breakfast, lunch, and dinner venue in in the Inner Sunset neighborhood of San Francisco, just one block from Golden Gate Park. LaLe will respond to the taste of the fast growing, upwardly mobile population of San Francisco by providing contemporary, affordably priced Californian cuisine with Mediterranean flavors in an atmosphere that embraces the neighborhood and respects the environment. Cayenne prepared the business plan that Suzan Helvaci-Sarikurt, the restaurant's owner, will submit to the United States immigration authorities as part of her E-2 investor visa application. Says Ms. Helvaci-Sarikurt, the consultant was "reliable, knowledgeable and easy to work with." She further commented that "The business plan was done in timely manner and the consultant was able to meet our needs exceptionally. He was diligent and highly engaged with us as his client."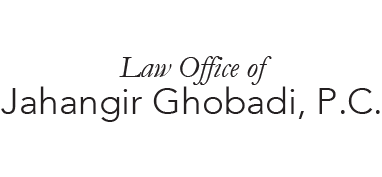 Law Office of Jahangir Ghobadi, P.C.
Real Estate Construction
Fairfax, VA
The Law Office of Jahangir Ghobadi, P.C. works with clients wishing to immigrate to the United States. For some types of business and investment related visas, immigrants require a business plan to be submitted as part of the visa application. This was the case with one of the firm's clients who wished to immigrate to the U.S. to start a construction company. The law office asked Cayenne Consulting to develop a business plan that explained the details of the proposed company and how and why it would be successful. "Cayenne really understood our needs and the needs of our client and, in addition, to our great relief, they proved that they really understand the construction industry in the United States," said Ramin Ghobadi. "We appreciate the effort that they made on behalf of our client."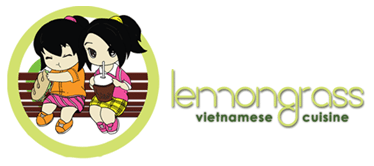 Lemongrass
Vietnamese Restaurant & Food Trucks
Centerville, VA
Lemongrass Vietnamese Cuisine began operations in Northern Virginia in late 2011 with the launch of a gourmet food truck serving Vietnamese food from 11:00 am to 2:30 pm five days a week in various locations to office workers and shoppers. In mid-2012 a second truck was added and now the company intends to add a brick and mortar restaurant that will include a kitchen large enough to supply the trucks as well. Cayenne Consulting prepared the business plan and financial forecast that will be submitted to the company's prospective landlord as well as to a commercial bank that will provide the additional capital related to the launch of the restaurant. Uyen Nguyen who along with her husband owns and operates the business said, "Cayenne Consulting was a great help to us in thinking through the integration of the restaurant with our already successful food truck business and then in communicating the business opportunity through our business plan. We are grateful for their business knowledge and attention to detail."
Levine Educational Services
Tutoring Services
Frederick, MD
Levine Educational Services intends to provide tutoring services to a variety of students in Montgomery County, Maryland. The vehicle through which this will be accomplished is Sylvan Learning Center #3510, which LES has agreed to acquire from the current franchisee. LES will exist to enrich students' academic lives. Through personalized and focused teaching processes, students will develop the tools they need for ongoing success in their fields of study. "Sylvan asked us for a business plan so that they could confirm that we have the people, experience, skill and strategies to develop the Center into a high performing Sylvan location," said Scott Levine, the company's President. "Cayenne Consulting was a great help in communicating our ability to perform for ourselves, our students and Sylvan and along the way, we learned a great deal about building a successful business."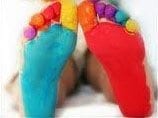 Little Feet
Indoor Play Center
Dhaka, Bangladesh
Little Feet will be a 3,000 square foot indoor play center in Dhaka, Bangladesh. The facility offers supersized inflatables, an indoor playground, a soft area for the 2-3 year olds and for the adults, a comfortable seating area that provides wide views of the play areas as well as TV screens, free Wi-Fi and a cafe that offers all kinds of beverage options as well as Sbarro pizza, fresh fruit, sandwiches and other snacks. Little Feet is the inspiration of Rubya Chowdhury, a Mom who has spent her career in the corporate world and has decided to create something for her own children as well as the community at large. Little Feet will always be friendly, safe and clean. It will be a popular place for families looking for something to do when the weather does not lend itself to outside activities as well as for birthday parties and other fun times. Says Ms. Chowdhury, "one would think that the great distance that separates Bangladesh and the western United States would make working with Cayenne somewhat difficult, but my experience was totally the opposite. Indeed, it was easy to work with our Cayenne consultant and our finished business plan is proof of that." She went on to say that she has already shown the plan to her accountant and that he agrees that it is very effective.

Luxe Stop Properties
Travel Centers
Winter Park, FL
Luxe Stop Properties is a new, niche commercial real estate developer that intends to create a large, modern travel center along Interstate 74 in Illinois and in time, build additional Luxe Stop Travel Centers throughout the Midwest U.S. Luxe Stop will be a large, modern one stop travel center that will offer professional truckers as well as families and business travelers every service and convenience that a ground traveler would require in order to reach his or her destination comfortably and safely. The travel center will, in addition to selling fuel and convenience items, offer 3 branded fast food concepts, a café, a 200 room motel, and a large parking area for truckers to rest and a repair and maintenance facility for over-the-road trucks. State-of-the-art convenience facilities will be available for professional as well as casual travelers who might need a shower but do not intend to stay overnight. Upon completion of the business plan engagement, Carleton Johnson, the company's CEO commented, "I consulted with a business plan company prior to contacting Cayenne and Cayenne's service is far greater and more professional than the previous business consulting company I used." He further suggested, "I will recommend Cayenne to anyone and I don't think this will be my last encounter with Cayenne."
Mark's Detroit Sandwich Shop
Sandwich Shop
Farmington Hills, MI
Mark's Detroit Sandwich Shop is a new sandwich shop concept that is the vision of Mark and Mandy Friday. Mr. Friday has had a passion for food and serving customers since early childhood and has decided that now is the time to realize his dream. His first venture will be themed sandwich shop in suburban Detroit that can best be described as 100% Detroit. The shop will serve submarine style sandwiches and beverages. In addition, Mark's will sell food products such as pasta sauce and frozen meatballs that come from old family recipes. "The Cayenne consultant with whom I worked was really able to capture our vision for our first store," said Mark Friday, the company's founder. "In addition, I was surprised by how much he really knew about the inner workings of a restaurant."
MarketSpace
Digital Lead Generation
Charlotte, NC
MarketSpace is a digital lead generation system or exchange created for small businesses to buy and sell pre-qualified sales leads. The company is currently raising a new round of capital. MarketSpace asked Cayenne Consulting to assist with a business profile and other documents that would help it communicate the benefits of an investment in MarketSpace. Kasper Mingo, the company's founder and CEO, wrote "Cayenne is a firm of true professionals. Team MarketSpace is eternally grateful to the firm for its insistence on delivering the best product possible. We also appreciate that the firm has continued supporting us as changes have occurred along the way."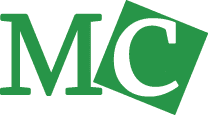 Martenz Capital LLC
IT Services
Czech Republic
Martenz Capital LLC will be an IT services company that specializes in providing customers with direct mail marketing and analytics solutions to help them increase sales and grow their businesses. While Martenz will be a new operating company in the U.S., it is the sister company to Empira One, a business that has successfully provided identical services to customers in Europe from its base in the Czech Republic. Jiri Matzner, an attorney, tech entrepreneur, and university lecturer, will own and manage the business until a U.S. President & CEO is recruited and trained. Mr. Matzner wrote: "the Cayenne consultant who assisted with the development of our business plan quickly grasped the nuances of our business which was helpful in forecasting our revenue model, especially in the early years."

Monaco Entertainment Solutions
Home Entertainment & Automation Systems
Newport Beach, CA
Monaco Audio Video & Automation Specialist is the vision of Larry Weiss, an engineer who has been in the audio/video business for his entire business career. Monaco will be a chain of mid to high end stores that feature the integrated home electronics lifestyle and entertainment systems designed for the utmost in operational simplicity and the state-of-the-art in smart home automation. Mr. Weiss worked diligently with the Cayenne team to develop a business plan and related documents that really expressed his vision. He was particularly appreciative of the post-engagement service that was provided by Cayenne as changes were requested after the engagement was concluded. Said Mr. Weiss, "from the first day forward, the Cayenne consultants have been very responsive and serious about responding to my needs."

Napodano's Bubble Tea & More
Bubble Tea Shop
Plano, TX
Napodano's Bubble Tea Shop and More will be a new bubble tea shop located in Plano, Texas. Bubble tea is a cold drink that is sweet and may be highly caffeinated. It appeals to people of all ages but is very popular with young people. In addition to selling bubble tea in a number of flavors, the Shop will also sell hot tea, fresh juices, smoothies and packaged cookies and protein bars. The Shop will be owned by Meihua Huang, a woman who has enjoyed success both professionally and in business. Mrs. Huang who immigrated to the U.S. just 2 years ago does not speak English, but according to her son-in-law, Caleb Napodano, is excited about launching her first business venture in the U.S. Mr. Napodano said that "she appreciated the roadmap that we created for her" and that now she understands "the steps that she will take to get from her concept to opening of the shop." Mr. Napodano added, "thanks for all the help."
New England's Ale House Grille
Restaurant
Palm Harbor, FL
New England's Ale House Grille will be a high-quality authentic New England regional themed restaurant located in Palm Harbor Florida. It will be similar in style to the very successful pub concepts developed by Guinness Brewing Worldwide, now Diageo PLC. Ale House Grille will occupy a historic building that was originally a school and has always been referred to as the "Olde School House." This location historically has always been accepted as the community's central point of activity. It will contribute to the social, entertaining and dining experience of its patrons who will genuinely feel as if they are visiting some of the great pubs and taverns in New England. Says co-owner Tara Cook who will manage the restaurant along with her husband, Randy "we had a successful two location restaurant business in Maine and we couldn't wait to get back into the business of pleasing hungry and thirsty customers. The purchase of this beautiful, old building has given us that opportunity. Thanks to the professionals at Cayenne who helped us create a business plan that really communicates our passion and commitment to the business."
Parlour Group Pte. Ltd.
Hair Removal Salons
Singapore
Parlour Group Pte. Ltd. ("Pink Parlour") is a 6 year old chain of hair removal salons in the Republic of Singapore. Currently there are 5 locations in Singapore with a 6th outlet opening in October 2011. The Company wishes to open an additional 24 locations in Asian capitals over the next 5 years. In addition to hair removal, namely waxing and laser hair removal, Pink Parlour also offers other beauty treatments including spray tanning, manicures and pedicures. Parlour Group also sells and distributes various branded products that are related to its beauty treatments. Says co-owner, Derrick Seeto, "In addition to writing a compelling business plan, the Cayenne people consulted with us on a range of capital markets issues that were critical to our capital raising activities. We are very grateful to have had them on our team and look forward to working with them on an ongoing basis."
Pita Pit USA
Quick Serve Restaurant
Coeur d'Alene, ID
The Pita Pit is a quick serve restaurant concept that offers customers delicious, healthy, and fun-to-eat meals in the United States, Canada, and several markets outside of North America. The Pita Pit is designed to appeal to a variety of consumers, particularly adults and youths. As a smart, healthier alternative to traditional fast food, customers get a delicious meal without compromising taste or appeal. The Pita Pit concept has been very popular because it pleases every palate at every hour of the day. With a large variety of meat and vegetarian options, there is something for everyone on the Pita Pit menu. Says Jack Riggs, the company's CEO, "the Cayenne consultants with whom we worked were very good-natured with some unusual requests. We all feel quite fortunate to have had this team for our Business Plan. Cayenne Consulting is a truly valuable resource for any business that may be considering or embarking on serious growth."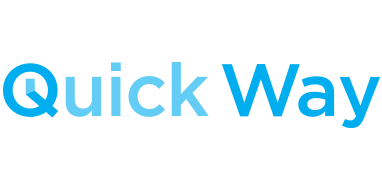 Quick Way
Quick Serve Restaurant
Gurupi, Brazil
Quick Way is a new quick serve restaurant concept that will serve healthy, responsible hamburgers, pizza, fries and shakes in an upscale, clean, comfortable, Wi-Fi connected atmosphere. The Company's target customers will be children, teens and their parents. The restaurant will feature a natural, fresh, environmentally sustainable menu. This business plan is dedicated to the Company's launch store in Brazil. After the first location is operational and profitable, additional restaurants may be opened in other locations in Brasilia and other cities in Brazil. Said Marcelo Vitorino, the company's founder and CEO, "we appreciated the opportunity to work with the Cayenne consultant in developing the business plan. He really helped me take the vision from a great idea to a real restaurant concept that will work in my country." Equally important, "I had a great time writing the plan with you," he said.
RedMac
Restaurant Franchise
Henderson, NV
Bill McNamara and Michelle Hamilton have formed a Nevada registered LLC for the purpose of acquiring Subway® franchised stores in Clark County, Nevada. The LLC which will own the stores operates under the name RedMac LLC. The Company's first store is located in the Green Valley area of Henderson, a suburb of Las Vegas. "We hired Cayenne for two reasons," said Michelle Hamilton, co-founder of RedMac. "The first was Cayenne's experience in food service and the second reason was that they promised that they would complete the project within our requested time frame. They really came through for us and we are very pleased with the result."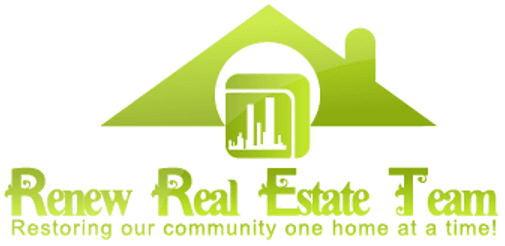 Renew Real Estate
Residential Real Estate Investment
Scottsdale, AZ
Renew Real Estate is a real estate investment firm that specializes within the single family residential market, focusing on Maricopa County, Arizona. Renew purchases existing single family homes for prices well below market value, rehabilitates and modernizes the properties, and then sells them to low and moderate-income individuals and families. Renew goes beyond the casual house "flipper" and brings professionalism, experience, and organization to the property investment and renovation market. Said Randy Woodman, CEO, "We were very pleased with the work that Cayenne did for us in helping to make our business plan as professional as our business is. Cayenne helped us to express and present our experience. We appreciate their efforts."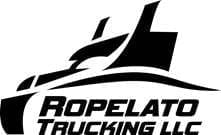 Ropelato Trucking LLC
Transportation & Logistics
Midvale, UT
Ropelato Trucking LLC, a new trucking company, will serve the construction industry, first in metropolitan Salt Lake City, and, in the years to come, throughout Utah and the Mountain West. The company will specialize in the transportation of bulk materials such as sand, soil, and aggregates. These products will be transported from the point of sale to a job site. Says Tyler Ropelato, the company's owner, "We appreciate the work that the Cayenne consultant did to position the company to be considered for a bank loan that will cover the cost of the transportation equipment we will require to get started. We now have a business plan that our banks will understand and be able to clearly evaluate."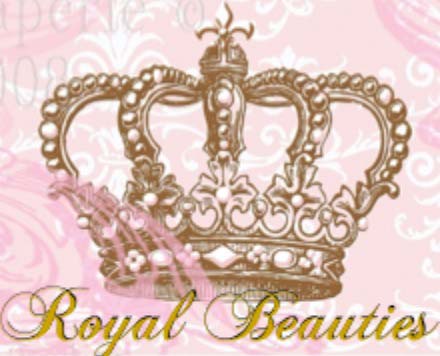 Royal Beauties
Beauty Supplies & Services
Neptune, NJ
Royal Beauties will be a multi-cultural retailer of beauty supplies and services, similar in many respects to the Ulta chain of beauty supply stores located throughout the United States. Customers will visit Royal Beauties because they are looking for the best, most appropriate products and services to suit their needs. Royal Beauties' owner and staff are inspired to make each and every client feel their best inside as well as outside. Ashley Sherrer, Royal Beauties founder and owner, said "Thank you so much for helping me along this journey to make Royal Beauties a success. I appreciate all the insight and hard work that you have invested into the business plan." Ms. Sherrer mentioned that "it had been a pleasure to work with Cayenne" and that she hoped "we could stay in touch."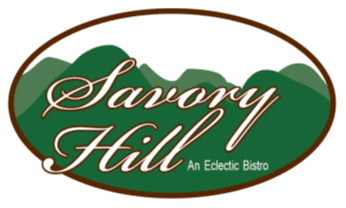 Savory Hill
Restaurant
Moon Township, PA
Savory Hill is a unique dining experience in Moon Township, PA providing a relaxed yet exceptional dining experience and a place where mature friends can meet and have a good time. Savory Hill is a chef driven, somewhat eclectic engagement where patrons return again and again. The restaurant is known for exceptional food and service, all provided at a fair price. Best described as "New American," Savory Hill offers a selection of traditional favorites with some twists, along with an ever changing features menu, utilizing local and sustainable products when possible. Says Chef/Owner Tom Langan, "I thought the financial forecast that was prepared by the Cayenne consultant looked good but when they impressed my Financial Advisor I knew they were good." In addition, "the Cayenne consultant had an excellent understanding of the business. Cayenne was professional and responsive throughout the entire business planning process."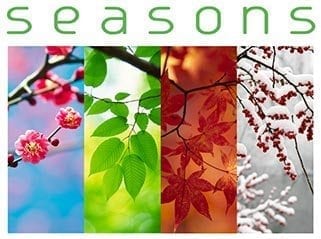 Seasons
Theme Restaurant Concept
Greenbelt, MD
Seasons is a concept document and business plan for a very large restaurant and event facility that is the vision of Toya Johnson, a project management consultant who advises senior officials at the U.S. Department of State. Ms. Johnson created the business plan not for the purpose of opening and operating the restaurant but rather to sell the concept to a large restaurant operating company. After completing the business plan, she asked Cayenne Consulting to review the document and advise her on the reliability and veracity of the financial projections. Cayenne re-constructed the financials and then consulted with her on the best way to present the numbers to potential buyers. Said Ms. Johnson, "I have learned a lot during our work together. I would like to work together later on down the line and continue to retain your services through Cayenne as a consultant on this project, particularly when it comes down to me negotiating this deal."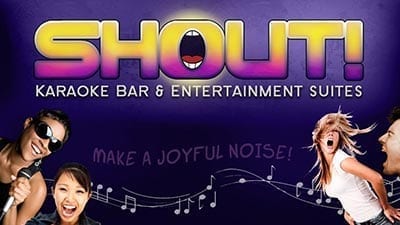 Shout!
Karaoke Bars
Tempe, AZ
Shout LLC is a new enterprise that intends to develop and brand a chain of between 50 to 100 Karaoke "Boxes" throughout the United States and Canada over the next five years. Karaoke "Boxes" are retail venues of approximately 3,500 square feet in size. The average Box is broken down into an average of 15 private rooms of different sizes accommodating groups of between 2 and 75 people per room. Each room is equipped with comfortable seating, large flat screen TV and full professional Karaoke system with access to approximately 10,000 of the most popular songs ever recorded. The first location will be in Tempe, Arizona adjacent to Arizona State University. Eric Brown, founder, said "We had a business plan but we wanted it to look as professional as we believe our organization is. We wanted our business plan to represent our company in the best possible way and Cayenne made that happen."
Slippery Soap
Automotive Detailing Products
Houston, TX
The Slippery Soap is an online retailer of automotive detailing products and accessories. The Company sells a line of branded car care products under the Slippery Soap brand. These premium products are of the highest quality and the Company has gained a reputation for selling products that are used by drivers of the finest cars as well as domestic and international car collectors. Cayenne created a business plan and financial forecast at the request of a specific high-profile investor. Said Jeremy Lewis, The Slipper Soap's CEO, "I wanted to send a quick note to tell you that our deal officially closed this week and with your help, we received the funding we needed. It was a pleasure working with you and wish you all the best."
SNJ Foundation
Residential Eldercare Facility
San Diego, CA
SNJ Foundation is a new enterprise that has been established to own and operate Residential Care Facilities for the Elderly (RCFE) in San Diego County, California. The company intends to acquire 3 facilities in the first five years of operation. Said Mike Rebelo, the founder and owner of SNJ, "the Cayenne consultants that assisted in the development of our business plan were very professional and insightful." Mr. Rebelo went on to explain that many of the readers of the plan, most of whom were experts in the assisted living field, judged the plan "to be crafted in a clear, concise, and compelling manner." He seemed to appreciate the extra time it took to get the financial projections just right.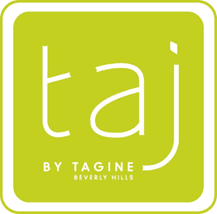 Taj by Tagine
Moroccan Restaurant
Beverly Hills, CA
Taj by Tagine will be a fast food restaurant offering Moroccan food located in the heart of Beverly Hills. Currently there are numerous fast food ethnic restaurants in Beverly Hills; however the market lacks Moroccan cuisine. Taj by Tagine will fill that need by offering high quality products at an affordable, yet competitive price for take-out and delivery. Taj by Tagine was inspired by its sister restaurant, Tagine Beverly Hills. In business since 2004 Tagine Beverly Hills is a popular fine dining restaurant in Beverly Hills that offers its patrons modern Moroccan cuisine. Zakaria El Ammari, one of the new restaurant's founders, said, "Cayenne Consulting added a great deal of value to our new concept. The consultant we worked with was able to easily and seamlessly capture our vision and put it on paper for us and for our investors. We are professional restaurateurs and we will be working with Cayenne again."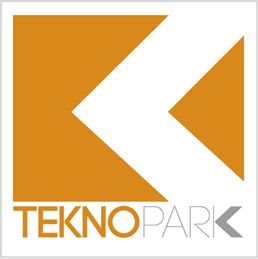 Teknopark US
IT Product Wholesale Distribution
Miami, FL
Teknopark US is a wholesale distributor of technology products primarily in Latin America and Caribbean markets. The Company was formed in September 2012 and began operations in June 2013. Operations began with two employees and have grown to 6 full-time staff, all located in its Miami office and warehouse. While Teknopark inventories and sells a range of products, it specializes in the distribution of mobile phones and smart phones manufactured by companies such as Samsung, HTC, Blackberry, Motorola, Nokia, Sony Ericsson, and LG. Demian Esquivel, the company's founder and CEO, said "we needed a business plan that fully complied with the requirements of the U.S. Immigration Authorities and the Cayenne consultant had a great deal of experience in preparing business plans for E-2 visas."
The Haute Room
Fitness Studio
Irvine, CA
The Haute Room will be a small boutique fitness studio that specializes in two types of exercise regimes: an alternate fitness concept called Lagree Fitness and spin. The Studio will be contemporary and attractive. The Haute Room will position itself at the higher end of the fitness studio industry. It will be located in an exclusive shopping destination, the Irvine Marketplace, where the Studio's neighbors will include fine dining restaurants and high end branded boutiques. Lacy Travis, a successful entrepreneur with a passion for fitness and a healthy lifestyle says, "Cayenne really helped me get my vision for the studio on paper." She went on to comment that "my business plan is as professional as my studio will be. You have made this part of the process extremely stress free and you were an absolute pleasure to work with!"

Thrivecrest
Management Consulting
San Francisco, CA
Thrivecrest will be a new management consulting firm that assists clients who understand that doing business "the old-fashioned way" will almost never yield the results that they envisioned when they originally launched their product or service. Thrivecrest will help clients move from old to new by making fundamental changes in governance, process, culture, workforce, and organization. Katrin Stricker, the new firm's leader, wrote: "The final version of the business plan looks great. Thanks for your efforts. It was a pleasure working with you."
Tin Can Soup Co. & Kitchen
Restaurant
Seattle, WA
Seattle based Tin Can Soup Co. & Kitchen will bring the potluck to the public. Tin Can will appeal to people who want to eat alternatives to fast foods. Tin Can is a made-from-scratch kitchen that strives to bring the best fresh quality seasonal foods to be enjoyed as a dine-in or take-out option. Tin Can will provide a clean, organized and down home environment, that is casual in nature and inviting. The retail section gives individuals the option to take food home to eat now or later. The restaurant will employ friendly, knowledgeable staff members that believe in community and have the desire to be a staple in the neighborhood. Says co-owner Amanda Whisler, a food industry veteran, "A great deal of thought and care went into the development of this concept. It is just right for the market. We appreciate the fact that the Cayenne consultant worked with us patiently as we moved through the planning process."
Tutoring Club
Tutoring Service Franchise
Wilmington, DE
Bridges & Levin Educational Associates LLC intends to provide tutoring services to a variety of students in and around North Wilmington, Delaware. The vehicle through which this will be accomplished is a Tutoring Club franchise which Bridges & Levin has agreed to acquire from Tutoring Club, Inc. The primary focus will be to support students who are at risk of falling behind in their current grade level and students who are looking to enrich their educational goals. Says Eric Levin, the company's president, "We knew where we were going and had an excellent idea of how we were going to get there. The Cayenne consultant with whom we worked helped us put our goals and strategies into a story about a successful business and then helped us quantify our business model."

Twin Peaks
Ski Equipment Sales & Rentals
Cottonwood Heights, UT
Based in Cottonwood Heights, UT, at the base of some of the most popular ski slopes in the United States, Twin Peaks is a new shop that will rent, repair, and sell snow skis, snowboards and other ski equipment and accessories. In addition, Twin Peaks will provide fleet tuning and repair to many of the other shops located in Salt Lake City and the Utah mountain resorts. Twin Peaks is the vision of Tim Lewin, a 12-year veteran of the ski industry in the western United States. Indeed, it would be difficult to find anyone who has been in the ski industry for a meaningful period of time who doesn't know of Tim. He enjoys an excellent reputation that has been earned by providing many years of high quality customer service to ski shops throughout the West. Said Mr. Lewin, "the Cayenne consultants had some great insights into our financial forecasting which enabled us to present a thoughtful, well documented set of financial projections to the bank that provided our funding. Frankly, the entire business plan made us look more like a seasoned retailer with years of experience rather than a start up."

Unwine
Wine Bar
Charles County, MD
Unwine will be a metro, modern and contemporary wine bar that will appeal to adults who are looking for a stylish, upscale, professional place to relax and enjoy wine and simple, yet delicious food in an engaging atmosphere. Unwine is the vision of Anissa McFadden, an IT professional whose passion for wine is equaled by her passion for satisfying customers on a daily basis. "Unwine is a dream that I have had for a long time and thanks to the help I received from the Cayenne team, that dream is finally close at hand,"said Ms. McFadden. "I always knew where I was going and now that I have completed my business plan, I know how I am going to get there."
V Line Cosmetic Clinic
Cosmetic Clinic & Medical Aesthetics
Toronto, Canada & Los Angeles, CA
V Line Cosmetic Clinic is a Toronto, Canada based cosmetic clinic that provides the latest technology and services in non-surgical medical aesthetics for men and women. The owners of the clinic have decided to open a V Line Cosmetic Clinic in Arcadia, California, a suburb of Los Angeles. The Clinic will be opened and managed by Heather Bouchard, a current owner of the Ontario business and one of the two Clinic Directors. She will build a staff of credentialed medical services providers including a physician, a physician's assistant and others. Ms. Bouchard is a registered nurse. Said Ms. Bouchard, "the Cayenne consultant who assisted with the preparation of our business plan took the time to understand the importance of aesthetic cosmetology to our target customers. In addition, he documented that our new California location would be the perfect place to open our first American clinic."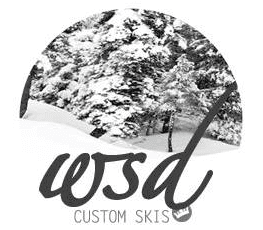 Wubanger
Custom Ski Manufacturing
Salt Lake City, UT
Founded in 2009, Salt Lake City based Wubanger LLC is a custom and semi-custom manufacturer of high end snow skis. For the more avid skiers who ski daily or at least, frequently, an off the shelf ski will not provide the desired skiing experience. Avid skiers require skis that are designed for them based on the type of skiing that they do, how hard they ski, their size and weight and other factors. For that reason, Wubanger designs and builds skis that provide customers with the design, size, flex and other elements that are important to each individual skier. Customer demand has made it necessary for the company to move to a larger manufacturing facility in Salt Lake City. "We are experts in skiing and in ski production, not in business planning," said Nick Wheeler, one of the company's principals. "The Cayenne team took our vision and created a business plan that we are proud of and that will help us achieve all of our goals. The new facility will enable us to increase our production by 10 fold over the coming 4-5 years."