Cayenne Consulting is an international business plan consulting firm headquartered in beautiful San Clemente, CA. Since forming in 2001, our firm has served over 2,000 clients worldwide and has grown to become the world's leading provider of premium business plans. We succeed only because our clients succeed.
We are dedicated to promoting startups across Orange County. Our business planning professionals support local entrepreneur-focused communities including OCTANe, the Tech Coast Venture Network, Linked OC, and SCORE Orange County. We are also a proud member of the Better Business Bureau of Orange County & San Diego.
As a service to local entrepreneurs, Cayenne Consulting maintains a directory of resources for Orange County and Los Angeles entrepreneurs and a directory of venture capital, angel investor, and private equity investors in LA and OC.
Our professional business plan consultants work with entrepreneurs in the following areas:
Our business plan consultants in Orange County have earned glowing praise from clients:
I thought it would be a complicated, difficult exercise to have our vision put on paper. Our Cayenne Consultant took my pieces and created a concise business model that has now made our vision even clearer. Cayenne Consulting was extremely diligent and prompt in delivering the business plan as promised. From start to finish the whole process took less than 60 days to complete this very complicated plan.
— Tiffani Seitz, Owner, South Bay Wild
Our OC business plan consultants serve entrepreneurs throughout the Southland, including Irvine, Newport Beach, Anaheim, Huntington Beach, Costa Mesa, Garden Grove, Yorba Linda, Santa Ana, and San Diego. Although we perform the majority of our work remotely, we are happy to meet at your offices or at another mutually convenient location if necessary.
Why Choose Cayenne? Nine Great Reasons!
Cayenne's Business Plan Consultants in Orange County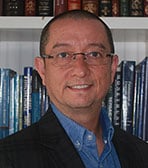 Founder & CEO
Orange County, CA
With over 20 years of experience in entrepreneurship, management, business planning, financial analysis, software engineering, operations, and decision analysis, Akira has the breadth and depth of experience...
Read More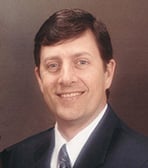 Principal Consultant
Orange County, CA
Roger brings over 20 years of experience in research, sales, marketing, product development, programming, and management to his consultant role. His training as a scientist increased his analytical skills...
Read More
Principal Consultant
Orange County, CA
With more than 25 years of management, marketing, sales, and operational experience, Nancy Clauss has developed a sharp eye for how businesses can become bloated with inefficiencies, lack of direction,...
Read More
Principal Consultant
Orange County, CA
Werner has 35 years of experience managing private and multi-national public companies. He has closed 20 international acquisitions and joint ventures in North and South America, Central Asia, Australia,...
Read More
I enjoyed working with Tony Vicari and Nancy Clauss. They are professional and know what they're doing. Cayenne consulting was important for us to gain knowledge about what investors are looking for, what KPIs they focus on and how a business model, financial forecast and pitch deck should look like.
hugo teixeira
October 26, 2017
"Shyam's (Cayenne Principal Consultant) wide experience and expertise made him an excellent business mentor and consultant. He can quickly grasp a customer concept and turn them into a cohesive sensible product fit for investor presentation. He also has a keen ability "to see" what customers can not see, and that "eagle eye" just sharpens further the business modelling he crafts. Great mentor and consultant"
Alex N
September 8, 2014
I've worked with Cayenne Consulting on a number of projects in a number of capacities. I first met Cayenne's founder, Akira, in 1999 when he was working on his own startups in Silicon Valley. As a tech insider and angel investor, he asked me to critique his business plans and financial forecasts and I was blown away – they were among the best I had seen, and I've seen a lot. After Akira started Cayenne Consulting in 2001, I've had numerous opportunities to seek help from him and his team, including business plans and financial forecasts for a content distribution and media rights management enterprise software solution, a law enforcement software platform, and an electric motorcycle startup. They've also provided input into several other startup concepts. Cayenne's work is consistently top notch, and priced accordingly. I'm a serial entrepreneur so I'm always involved in a couple of new startups every year. I plan to keep working with Cayenne whenever my business can afford it because it's money well spent. Akira – thank you for all of the help over the past 15 years!
Damon Danielson
August 28, 2014
In addition, we have many other business plan professionals worldwide. Depending on your specific circumstances, a consultant in one of our other offices might be a better fit for your needs. Once you contact us, we will do our best to match you with the consultant who is best qualified to serve you.
Contact a Business Plan Consultant in Orange County / So Cal
If you'd like an assessment of your needs and a fee estimate, please let us know how to reach you: