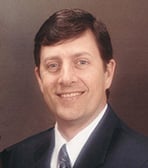 Roger offers over 35 years of experience in research, sales, marketing, product development, programming, and management to his consultant role. His training as a scientist (Caltech PhD, 1996 in Molecular Biology) increased his analytical skills and ability to break a problem down to the fundamental elements for analysis and presentation. His industry expertise includes Internet/e-commerce, database development, logistics, supply chain, immunology, vaccine development & distribution, medical device, In Vitro Diagnostics, pharmaceuticals, and detection systems. He has been an executive and fund-raiser for several startup companies. Roger has worked with over 60 established and startup businesses to develop business and revenue models, prepare business plans and investment memorandums, conduct valuations, discover new products, create strategic alliances, carry out due diligence, and raise private equity financing.
Roger has conducted negotiations and business deals across the US as well as in Europe, Japan, and China. He has dealt with the largest pharmaceutical companies, high-valued pre-IPO technology companies, and the smallest of startups. His pioneering work to create the first online purchasing system for lab supplies created connections he continues to use to discover new products and business opportunities. He has received standing ovations and awards for his presentations on entrepreneurship and is the author of "Maps for Modern Magellans: Charts for Captains of Commerce," aimed at technical entrepreneurs from the sciences and engineering.
Roger earned his BA in Biochemistry and Cell Biology from UC San Diego and his Ph.D. in Molecular Biology from the California Institute of Technology. He is fluent in SQL and Italian.
View Roger's client testimonials.
Contact Roger to Learn More
If you'd like an assessment of your needs and a fee estimate, please let us know how to reach you: