Cayenne Consulting has assembled a team of Senior Advisors and specialists to advise clients who require an even greater degree of strategic insight and guidance, or who require specialized industry, regulatory, or legal support. Some of our Senior Advisors are available to serve on the Board of Advisors of your company.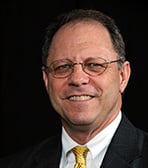 Over the past 50+ years, working independently as a serial entrepreneur as well as a serial intrapreneur within multi-national corporations, Tom has focused on recognizing outstanding new technology opportunities and successfully forming and leading new enterprises. His career has included leadership roles at both Fortune 1000 companies such as Texas Instruments, NCR, Fairchild Semiconductor, Fujitsu and DuPont, and entrepreneurial ventures such as Integrated CMOS Systems, VIA Technologies, Quantum3D, Anadigm, Serious Integrated, and most recently Cerebrum Corporation, a SaaS laboratory information systems company. Tom's extensive experience and expertise span business development, sales and marketing, brand management, operations (general management), and manufacturing.
Tom's earliest successes were at Texas Instruments where he led business development efforts to develop electronic sound generators and controllers for integration into leading consumer electronic products for the toy and game industry. Parker Brothers, Coleco, Milton Bradley and many others introduced products incorporating the TI technology, resulting in revenue growth from zero to over $50 million annually within 3 years. Tom later led efforts to commercialize the first RISC microprocessors, initially at NCR and then at Fairchild, followed by his first entrepreneurial efforts with Integrated CMOS Systems (sold to Toshiba) and VIA Technologies (now a major international IC company in Taiwan). At Fujitsu Microelectronics from 1992 to 1996 Tom initiated efforts to restructure US semiconductor operations, reducing operating costs by more than $20 million while increasing sales from less than $190 million to over $600 million within 3 years.
Since 1998, Tom has advised or participated in the formation of more than 30 other high technology startups. Additionally, Tom currently is a trusted advisor to numerous other public and private companies in the displays, semiconductor, and software industries.
Tom began his career as a hardware and firmware designer for microprocessor systems and holds a B.S. in Computer Science from Stony Brook University in Stony Brook, NY.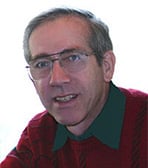 Marty Zwilling's passion is nurturing the development of entrepreneurs by providing first-hand mentoring, funding assistance, and <a href="https://www.caycon.com/business-plan-consultant">business plan development</a>.
He writes a daily blog for entrepreneurs and dispenses advice on the subject of startups to a large online audience of over 235,000 Twitter followers. He is also a regular contributor to Forbes, Harvard Business Review, Business Insider, and the Huffington Post. He recently released his first book titled "Do You Have What It Takes To Be An Entrepreneur?"
He has a 30-year track record of demonstrated results as an executive in general management, computer software development, product management, and marketing, as well as in leading technical business transformations, conducting due diligence for investors, mentoring new technical executives, and overseeing business development, customer service, and outsourcing both onshore and offshore.
Marty began his career with IBM, holding an array of positions including executive roles in software development and professional services. Prior to launching on his professional path, Marty's education included the attainment of Bachelor of Science Degrees in Accounting and Computer Science from the University of Illinois in Champaign-Urbana.
A resident of Fountain Hills, Arizona, Marty is a Board Member at Callaman Ventures, on the startup selection committee of the Arizona Angels Venture Group Inc., an advisor to the Arizona State University Technopolis program, Executive in Residence at the Thunderbird School of Global Management, and member of the Advisory Boards for several startups in the area.