Cayenne Consulting has assembled a team of Senior Advisors and specialists to advise clients who require an even greater degree of strategic insight and guidance, or who require specialized industry, regulatory, or legal support. Some of our Senior Advisors are available to serve on the Board of Advisors of your company.

William is a serial entrepreneur and technology executive with a track record of delivering innovative solutions on-budget and on-time. He specializes in technology trend analysis, product development, product management and business development.
William began his career as an embedded chip designer at Nippon Motorola, Ltd. with Sony, Canon, and Matsushita as clients. He transitioned to Emerging Technologies for Motorola, Inc. in Austin, Texas, tasked with finding "10-year-out, next-billion-dollar" opportunities for the company. In 1993, while at Motorola, William presented a future: computers would be mobile and wirelessly connected; content would be widely shared; media publishers would go mad in frustration and panic. Motorola, holding a leadership in computer technology, mobile technology, and networking, would be perfectly placed to take advantage of setting up secure toll roads in advance of this tidal wave of change. Motorola declined to pursue this proposal, and he left to found a company that eventually became GlobeSet, a provider of secure Internet transaction technology.
Prior to joining Cayenne Consulting, William was Managing Partner of a consulting company which provided drop-in executive support to early stage technology companies. His skills include patent portfolio development and developing product development designs and plans, business plans, business models, and marketing strategies in partnership with early stage teams.
William's technical experience includes semiconductor design, Internet secure transaction systems, enterprise and embedded software development, computer-driven invention, computational modeling of physical systems, cryptographic security, computational biology, digital rights management systems, computer graphics, and video compression.
William holds a degree in electrical engineering from Rose-Hulman Institute of Technology, and is fluent in Japanese. He is named on over two dozen patents issued worldwide.
Jon has over 20 years of entrepreneurship, business strategy, planning, product management and marketing experience. He has started a number of companies in different industries, and worked with dozens of others to help develop plans and presentations for investment from both angels and venture companies.
Prior to Cayenne Consulting, Jon served in various leadership roles in technology, communication, and media companies. Most recently, was co-founder of Aventura, a context-aware computing company that has created 26 new advanced computing patents. Jon has served as President, VP of Strategy, VP of Marketing, and VP of Product during his tenure at Aventura. Before Aventura, Jon co-founded SkyWay Systems, an "On-Star"-like solution for Ford Motor Company, where Jon was VP of Marketing and Product. At both firms, Jon lead and participated in both angel and venture financing that resulted in raising $15M+ at each firm.
Jon also has worked on the global strategy team of Level3 Communications, was a consultant at Accenture, and led a business development department of a motion picture production and financing company. Independently, Jon has lead business planning efforts for companies in many different industries including cleaning and restoration, meetings and events, online dating, media and entertainment, online consumer content, alternative energy transportation, consumer electronics, and video conferencing and communications.
Jon earned his BA from University of Colorado.
Aaron brings over 12 years of experience in management consulting, business turnaround consulting, venture capital, entrepreneurship, and financial advisory. He has worked extensively with companies at all stages from startups to middle-market to the Fortune 500. In 2012, Aaron was named one of the "Top 40 under 40" by M&A Advisor. He was also honored with the Turnaround Management Association's "Turnaround of the Year - Small Company" award for Analytics, Inc. in 2011.
Aaron has evaluated and written numerous business plans and financial models for both clients and internal stakeholders, with a particular emphasis on technology-enabled startups. As an entrepreneur and tech enthusiast, he is very involved in the local tech startup community. Aaron enjoys advising startups and entrepreneurial ventures, helping owners generate revenue, obtain new customers, and grow their teams. Aaron has firsthand experience after working with several startup companies in the past and can provide lessons learned on what strategies work best. This unique perspective has given him a solid foundation to help businesses and entrepreneurs create business and financial models that drive growth and revenue.
During Aaron's consulting career, he earned substantial industry experience in manufacturing, business services, telecommunications, retail, government, healthcare, and automotive. He assisted companies with turnarounds, organizational change, financial management, private equity investment, sales, and marketing strategy.
Aaron earned his BA in Economics and Political Science from the University of Michigan at Ann Arbor and his MBA from the Booth School of Business at the University of Chicago. He is semi-conversant in Spanish.
View Aaron's client testimonials.
Van is an accomplished business practitioner who helps entrepreneurs start, grow, and harvest their ventures. Van has prepared over 300 business plans, financial forecasts, and funding memorandums in industries ranging from data mining to water disinfection. He also has deep knowledge of government contracting, environmental technology, and financial analysis.
Van is a Certified Management Consultant whose professional career includes 35 years of corporate turnaround & restructuring consulting, plus creating seven entrepreneurial ventures of his own. He enjoyed success with most, but took it in the gut from one. This combination of technical knowledge and hands-on start up experience has given Van a unique set of skills and know-how.
Van earned his MBA with highest honors before personal computers made the math easy. He is a long-time member of the Institute of Management Consultants and the Superior Business Firm Roundtable.
Van is a director and adviser to businesses, government agencies, and non-profit organizations. He writes and speaks on business issues for the International Finance Corporation, Small Business Development Centers, and other organizations.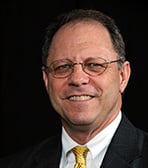 Over the past 30+ years, working independently as a serial entrepreneur as well as a serial intrapreneur within multi-national corporations, Tom has focused on recognizing outstanding new technology opportunities and successfully forming and leading new enterprises. His career has included leadership roles at both Fortune 1000 companies such as Texas Instruments, NCR, Fairchild Semiconductor, Fujitsu and DuPont, and entrepreneurial ventures such as Integrated CMOS Systems, VIA Technologies, Quantum3D, and Anadigm. Tom's extensive experience and expertise spans business development, sales and marketing, brand management, operations (general management), and manufacturing.
Tom's earliest successes were at Texas Instruments where he led business development efforts to develop electronic sound generators and controllers for integration into leading consumer electronic products for the toy and game industry. Parker Brothers, Coleco, Milton Bradley and many others introduced products incorporating the TI technology, resulting in revenue growth from zero to over $50 million annually within 3 years. Tom later led efforts to commercialize the first RISC microprocessors, initially at NCR and then at Fairchild, followed by his first entrepreneurial efforts with Integrated CMOS Systems (sold to Toshiba) and VIA Technologies (now a major international IC company in Taiwan). At Fujitsu Microelectronics from 1992 to 1996 Tom initiated efforts to restructure US semiconductor operations, reducing operating costs by more than $20 million while increasing sales from less than $190 million to over $600 million within 3 years.
Since 1998, Tom has advised or participated in the formation of more than 30 other high technology startups, most recently as President and general manager of DuPont Displays passive matrix polymer OLED displays business headquartered in Santa Barbara, CA, and as interim COO for Anadigm, a field programmable analog array company headquartered in Tempe, AZ. From 2007 to 2010, Tom served as Executive Director for the Society for Information Displays, a professional society dedicated to advancing the state of the art in electronic displays for every product class from televisions to cell phones. Additionally, Tom currently serves on the Board of Directors for Project InVision International and is a trusted advisor to numerous other public and private companies in the displays, semiconductor and software industries.
Tom began his career as a hardware and firmware designer for microprocessor systems and holds a B.S. in Computer Science from Stony Brook University in Stony Brook, NY.
Joan is committed to the belief that challenges can be turned into opportunities when companies recognize they should seek expert advice before they are at that pivotal juncture facing critical decisions. Be proactive, not reactive.
Before moving to Arizona, Joan spent over two decades working on Wall Street. Her career includes forming and leading marketing and strategic/business planning departments for Merrill Lynch Futures. Subsequently, she worked for boutique firms as a portfolio manager and then as an SVP, investment banker for Jesup & Lamont. She focuses on diverse industries and sectors within, including technology, life sciences/medical devices, consumer electronics, communications, professional services and special situations. As an investment banker, she successfully raised capital for multiple companies, preparing business plans and pitch decks, coaching CEOs and CFOs on how best to position themselves and present a compelling story and investment thesis to potential funding sources.
Joan has a hands-on, strategic and creative management style that produces collaboration between disciplines and functions, yielding better outcomes, to advance corporate growth and goals of startups/emerging businesses, small and mid-sized companies. She has been advising C-level management in the identification and pursuit of business building opportunities through a sound, disciplined business planning process and comprehensive strategic approach, resource optimization, and fostering team consensus and buy-in for effective implementation and execution. She also advises business owners on exit planning and positioning their companies for future sale. Joan's reputation for being client-centric can be seen in her long-term client relationships.
Since moving to the Valley, Joan, having been an entrepreneur herself, has been committed to advancing and supporting entrepreneurship and innovation in Arizona. She has recently been recruited to advise student-led venture teams as part of Entrepreneurship and Innovation programs at Arizona State University. Joan has worked on various industry association committees (AZ Tech Counsel, AeA, Connect AZ), as well as serving on the Dean's Corporate Advisory Board (ASU's Fulton School of Engineering).
Joan has an MBA (marketing/finance) and a BA (sociology/psychology) from Hofstra University and advanced finance courses from NY Institute of Finance.
View Joan's articles and client testimonials.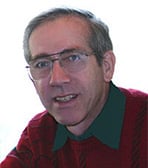 Marty Zwilling's passion is nurturing the development of entrepreneurs by providing first-hand mentoring, funding assistance, and business plan development.
He writes a daily blog for entrepreneurs and dispenses advice on the subject of startups to a large online audience of over 235,000 Twitter followers. He is also a regular contributor to Forbes, Harvard Business Review, Business Insider, and the Huffington Post. He recently released his first book titled "Do You Have What It Takes To Be An Entrepreneur?"
He has a 30-year track record of demonstrated results as an executive in general management, computer software development, product management, and marketing, as well as in leading technical business transformations, conducting due diligence for investors, mentoring new technical executives, and overseeing business development, customer service, and outsourcing both onshore and offshore.
Marty began his career with IBM, holding an array of positions including executive roles in software development and professional services. Prior to launching on his professional path, Marty's education included the attainment of Bachelor of Science Degrees in Accounting and Computer Science from the University of Illinois in Champaign-Urbana.
A resident of Fountain Hills, Arizona, Marty is a Board Member at Callaman Ventures, on the startup selection committee of the Arizona Angels Venture Group Inc., an advisor to the Arizona State University Technopolis program, Executive in Residence at the Thunderbird School of Global Management, and member of the Advisory Boards for several startups in the area.