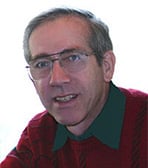 Marty Zwilling's passion is nurturing the development of entrepreneurs by providing first-hand mentoring, funding assistance, and <a href="https://www.caycon.com/business-plan-consultant">business plan development</a>.
He writes a daily blog for entrepreneurs and dispenses advice on the subject of startups to a large online audience of over 235,000 Twitter followers. He is also a regular contributor to Forbes, Harvard Business Review, Business Insider, and the Huffington Post. He recently released his first book titled "Do You Have What It Takes To Be An Entrepreneur?"
He has a 30-year track record of demonstrated results as an executive in general management, computer software development, product management, and marketing, as well as in leading technical business transformations, conducting due diligence for investors, mentoring new technical executives, and overseeing business development, customer service, and outsourcing both onshore and offshore.
Marty began his career with IBM, holding an array of positions including executive roles in software development and professional services. Prior to launching on his professional path, Marty's education included the attainment of Bachelor of Science Degrees in Accounting and Computer Science from the University of Illinois in Champaign-Urbana.
A resident of Fountain Hills, Arizona, Marty is a Board Member at Callaman Ventures, on the startup selection committee of the Arizona Angels Venture Group Inc., an advisor to the Arizona State University Technopolis program, Executive in Residence at the Thunderbird School of Global Management, and member of the Advisory Boards for several startups in the area.
Contact Cayenne Consulting Learn More
If you'd like an assessment of your needs and a fee estimate, please let us know how to reach you: