Our valued clients in the professional services & B2B sectors have provided enthusiastic feedback:

ac*quaint media
Media & Marketing Consulting
Walnut Creek, CA
ac*quaint media is a full-service solutions provider and consulting firm for new and traditional media. The company produces highly targeted audio content derived from user search demographics, and distributes it across radio and other advertising channels. "I could not have done this project on my own," said Ken Kohl, Founder & Chief Visioneer. "Cayenne not only provided top quality financials, executive summary, and PowerPoint presentation, but moral support and great insight into the adventure I was embarking on."
Accelerator Enterprise Technology
Technology Staffing & Outsourcing
Beverly Hills, CA
Accelerator Enterprises Technology provides a spectrum of IT services ranging from staff augmentation to complete project outsourcing. AET staffing options range from onsite full time to off shore part time resources. "I hired Cayenne Consulting to coach me through a transitional period in my business. Cayenne has brought clarity, structure and accountability to the process," said David Victor, CEO. "The coach's role as guide and mentor based on his extensive experience has allowed me to learn new skills and grow as a business owner. The net result is we are achieving the goals we have set for the business."

Analytica Systems
Technology Services
Boston, MA
Analytica Systems offers world-class systems engineering capabilities to clients in the Boston metropolitan area and surrounding suburbs. Analytica Systems' services mitigates the risks inherent to technology initiatives, while minimizing the tradeoffs of cost, schedule, technical performance, and quality. "My Cayenne coach guided me through the process of establishing the company, business development, execution of client engagements, and overall strategy," said John Sedivy, President of Analytica Systems. "Cayenne has been an invaluable asset to the success of my business and I highly recommend Cayenne's services to anyone either looking to start a new business or take their existing business to the next level."

Aura Development
Medical Spa Advisory Services
Scottsdale, AZ
Aura Development helps entrepreneurs get into the medspa business through construction consulting, practice management, and strategic marketing support. Cayenne Consulting helped Aura prepare business plans and financial forecasts for several medspa clients in Colorado. Cayenne consulting was "efficient, flexible, and professional," said Heidi Brodt, CEO. "I will recommend [Cayenne Consulting] to other associates."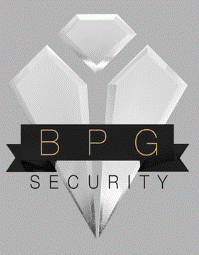 Battalion Protection Group
Personal Security Services
Santa Monica, CA
Battalion Protection Group, Inc. (BPG Security) provides licensed and insured security personnel to corporations, celebrities and high net worth individuals on a contract basis. The Company utilizes a revolutionary, first of its kind, user-friendly mobile application to connect licensed freelance security professionals with individuals, businesses and events requiring security services. "My Cayenne Consultant was absolutely awesome," said BPG Security's founder and CEO, Martin Kirsten. "We met and had a conversation about BPG Security's goals and objectives. Cayenne prepared our business plan, presentation deck and financial forecast which has proved to be an invaluable business tool since our launch. In my opinion Cayenne Consulting is the gold standard of business planning and strategy, thank you Cayenne!"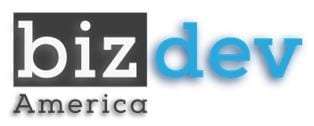 BizDev America
Business Development Consulting
New York, NY
New York City-based BizDev America is a business development consulting firm that has been established to assist emerging technology companies in France and other European countries to seek new business opportunities in the United States. Specifically, BDA will identify new business opportunities-whether that means new markets, new partnerships with other businesses, new ways to reach existing markets, or new product or service offerings to better meet the needs of existing customers-and then to go out and exploit those opportunities to bring in more revenue. "Our consultant had some unique insights into our business and was able to add some excellent services that we will be offering our clients in the future," said Gilles Meiers, founder of BizDev America. "I am hoping that we will be able to partner with Cayenne on future client work."
Blue Jay Consulting, LLC
Emergency Room Consulting Services
Tampa, FL
Blue Jay Consulting is a team of nationally-recognized health care leaders focused on delivering real and effective organizational change to Emergency Departments. Blue Jay delivers outcomes-oriented solutions and quantifiable results to clients seeking operational improvement and/or interim leadership. The company tackles projects using a hands-on, in-the-trenches approach, strengthened by their genuine dedication to improving the quality of emergency care. Writes Mark Feinberg, "Our Company sought a financial model to help us better understand the best way to go about building our business. Our Cayenne consultant developed a forecast which helped us to tune our marketing activities and cost structure. Thanks to Cayenne for a job well done."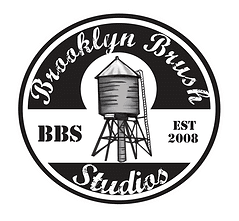 Brooklyn Brush Studios
Artist Workspaces
Brooklyn, NY
Brooklyn Brush Studios (BBS) promotes and serves the creative community in New York City by developing and offering professional, affordable workspaces designed to meet the needs of the emerging artists and creative entrepreneurs. Located in Bushwick, Brooklyn, the studios are economically accessible, in close proximity to the subway into Manhattan, and centrally located in the nexus of the Brooklyn art scene. The founder of BBS wrote: "Our business plan has a highly professional look and feel. It allows us to present our business clearly and displays how we separate ourselves from other companies in our sector. The materials prepared by Cayenne provide a clear and detailed picture of how our business operates – which has been vital in our communications with investors. All of our email conversations were clear and kept the process moving forward, but it was the face-to-face meetings that really provided the opportunity to bring everything together."

Capstone Prime Group
Management Consulting
New York, NY
Capstone Prime Group will be a boutique management consulting firm that will help clients improve their operations, efficiency, individual sales productivity, customer experience, and assist with strategic transactions that will help launch emerging companies and provide investors with the ability to make opportunistic investments. Says Irakli Sarava, the firm's Chief Operating Officer, "Thanks for your amazing service and true partnership! I really appreciate everything that you are doing to make sure our business has a successful start! Your insight and experience in dealing with clients similar to the ones we will be assisting has been an unexpected benefit."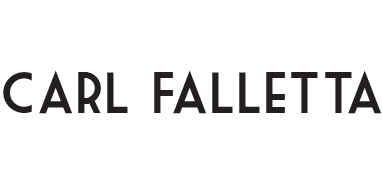 Carl Falletta
Very high volume direct mail services
Sarasota, FL; Buffalo, NY; and Columbus, OH
Carl Falletta established and grew one of the highest volume direct mail operations in the country. He decided to sell the operation and retained Cayenne for assistance. After consummating a successful transaction, he wrote "I just wanted to reach out and say thank you for helping me to prepare for the sale of my business. Your experience, guidance, and support were key factors to our ability to achieve a favorable outcome."
CaseBoss, Inc.
Civil Litigation Case Management System
Gilbert, AZ
CaseBoss is a user-driven case management solution that gives its users a clearer, stronger voice in the legal system. With the tools and community available in CaseBoss, users can record information and events as they happen. They are better prepared to meet with their attorney or mediator, and armed with objective facts, attorneys can better represent their client's interests. The result is a more effective client/attorney partnership with fewer phone calls, an aligned purpose, and lower costs over time. "Cayenne became part of our team and told our story from user benefit, to financial results, through investor return. They care as much about our success as we do," said Chuck Paxson, CEO.
Compass Chauffers
Private Chauffeurs for Individuals and Businesses
Boston, MA
Compass Chauffeurs provides premium chauffeurs for its clients that can be hired hourly or through a monthly or annual membership. The Company uses only Jaguar XJL's and Range Rovers, and the workforce includes former servicemen and women from the United States Armed Forces. Cayenne Consulting developed the Company's business plan and financial model. According to Loubens Bruno, CEO of Compass Chauffeurs, "Working with Cayenne was extremely valuable and has helped us to develop a compelling package for prospective investors. Through the process, we were able to develop a comprehensive five-year plan for the company and it was a pleasure working with the Company."
E.M.M.A. International Consulting Group
Operations Management Consulting
Farmington Hills, MI
E.M.M.A. International is an operations management consulting firm with several U.S. and international locations. They have been in business for 10 years. When it came time to raise additional capital to fund their expansion into software services, they contacted Cayenne to create a compelling business plan, financial model, and pitch deck. They were extremely pleased with the results. "We learned a lot about what a true financial model is," said Carmine Jabri, Ph.D., Founder & CEO of the company. "Our Cayenne consultant not only created the model, but also made sure we understood the numbers, so we could speak to them. We were very fortunate that our consultant had a great understanding of what we did. Because he understood our main product so well he was able to understand how our firm should approach financing." When asked to describe how Cayenne can help other entrepreneurial ventures such as EMMA International, Dr. Jabri responded: "They will help you create the plan that you always wanted to do, but 1- did not have the time, and 2- did not have the skill set because your skill set is in running your business."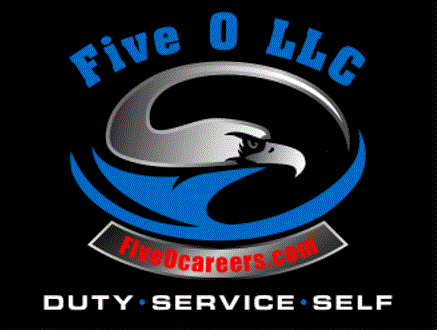 Five O LLC
Law Enforcement Online Job Postings
Mesa, AZ
Five O is a web-based service that connects military veterans with law enforcement and career firefighting jobs nationwide. The company will eventually list over 15,000 law enforcement agencies and 4,000 fire departments on their website, which in turn offers continuous visibility to all departments. Five O's primary objective is to become the one-stop venue for veterans who wish to become America's First Responders. "I hired Cayenne Consulting to develop the business plan and financial forecast and am very pleased with the results," said Ken Emerson, founder and CEO. "I recommend Cayenne Consulting, in particular, for their friendly and thorough guidance through the business planning process."

Hayward DuPont
Healthcare Staffing
South Jordan, UT
"Our company had several profitable years and then hit some unexpected bumps in the road that put us into a tailspin.
"Werner Nennecker with Cayenne Consulting took a very hands-on and direct approach. We had to stabilize the company, identify the issues, question all our assumptions, and develop a turnaround plan from a firm understanding of where we were now. He made it clear that the lack of cash is never the cause of the problem; it's merely a symptom.
"Initially, we lacked a clear and detailed understanding of our current situation. To start, we had to improve our financial information. Our business outgrew our chart of accounts. Werner found us a well-qualified local bookkeeper to help get that done.
"From there, we developed a cash flow model that allowed us to understand where the money was going to allow us to control our cash tightly.
"We tested each of our long-held assumptions; most stood the test; many did not. This was new territory for the partners, but Werner made himself available, including nights and weekends, as needed. Additionally, Werner assisted the partners in removing the emotional aspects of a business in crisis by helping make the hard decisions and calls, jumping into negotiations with creditors and keeping us focused on our goals. In this, I feel he went above and beyond what he had contracted him to do.
"We now have a clear understanding of our business and where we need to go from here."
– Founder, Hayward Dupont LLC
Integrated Axis
Telecommunications Provisioning Services
Tucson, AZ
Integrated Axis, currently operating as a systems integrator, is a stealth-mode company developing a revolutionary business model for distributing telecommunications services to the small and medium-sized business market. Cayenne Consulting developed Integrated Axis' business plan, financial projections, investor presentation, website, and a prototype of the planned telecommunications distribution system. "Working with Cayenne Consulting really put us into high gear, and we have been extremely pleased with all that they have done for us. A real pleasure to work with," said Randy Asselin, President of Integrated Axis.
Jez Cartwright Limited
Leadership Coach
London, UK
Over the last 20+ years, Jez Cartwright Limited has coached a wide variety of senior CEO's, leaders, and teams across many sectors of the business world, as well as teams and elite performers within the professional sports world. Jez Cartwright, the firm's founder, teaches effective leadership around the world. He is a successful, well-regarded executive coach. Due to increased demand, he will be spending more time in the U.S. working with senior managers who wish to improve their leadership skills. Says Mr. Cartwright, "the Cayenne consultant who assisted with the business plan for our new American consulting practice quickly grasped the importance of the work that we do for our clients and communicated that through our business. We appreciate the firm's efforts on our behalf."

Kristen Herrera Professional Writing
Professional Writing Services
Madison Heights, MI
This firm provides professional writing services for companies across various industries in need of a feasibility study to obtain grants to finance their projects. The firm was commissioned to prepare a feasibility study for a large regional gravel and pavement company. Cayenne was retained to prepare a financial model in a short period of time to meet the client's tight deadline. Kristen Herrera, founder, said, "If I knew anyone looking for a similar service, I would recommend Cayenne. The work was quick, efficient and it was easy to get in contact and share information remotely. That can be a real time saver for me. Cayenne met my expectations in product and exceeded expectations in service. I have worked with other companies in the past to prepare financial projections. The experience working with Cayenne was in every way superior. I have had issues in the past with consultants failing to understand or listen to requirements for a project, and this was not an issue at all with Cayenne."

Labor Finders International
Temporary Staffing
Palm Beach Gardens, FL
Since 1975, Labor Finders has been a leader in the temporary staffing industry. With a network of over 285 offices, Labor Finders delivers a dependable, productive, and flexible workforce to meet fluctuating demands while eliminating administrative and payroll hassles for companies. Cayenne Consulting facilitated the development of a strategic plan for Labor Finders. "We appreciate all the help from Cayenne. Our consultant was a great match for our team and was very flexible to adapt to the dynamic schedules of our management team," said Jonathan Klorfein, Director of Client Services. "We look forward to continued work with him as we execute our plan and we would highly recommend Cayenne to any business that is developing a strategic plan. Thanks again."
MarketSpace
Digital Lead Generation
Charlotte, NC
MarketSpace is a digital lead generation system or exchange created for small businesses to buy and sell pre-qualified sales leads. The company is currently raising a new round of capital. MarketSpace asked Cayenne Consulting to assist with a business profile and other documents that would help it communicate the benefits of an investment in MarketSpace. Kasper Mingo, the company's founder and CEO, wrote "Cayenne is a firm of true professionals. Team MarketSpace is eternally grateful to the firm for its insistence on delivering the best product possible. We also appreciate that the firm has continued supporting us as changes have occurred along the way."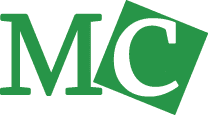 Martenz Capital LLC
IT Services
Czech Republic
Martenz Capital LLC will be an IT services company that specializes in providing customers with direct mail marketing and analytics solutions to help them increase sales and grow their businesses. While Martenz will be a new operating company in the U.S., it is the sister company to Empira One, a business that has successfully provided identical services to customers in Europe from its base in the Czech Republic. Jiri Matzner, an attorney, tech entrepreneur, and university lecturer, will own and manage the business until a U.S. President & CEO is recruited and trained. Mr. Matzner wrote: "the Cayenne consultant who assisted with the development of our business plan quickly grasped the nuances of our business which was helpful in forecasting our revenue model, especially in the early years."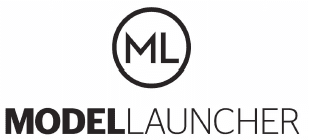 ModelLauncher
E-commerce
Miami Beach, FL
ModelLauncher is an online site that helps models launch their careers. The Company's e-commerce site sells professional cosmetics that are created specifically for models or women who want to look like models. Cayenne Consulting developed ModelLauncher's business plan and financial model. According to Bill Staniford, CEO of ModelLauncher and previous CEO of PropertyShark.com, "I worked with [the consultant] on several iterations of our business model. I appreciated the professionalism and expertise that she provided during the process. In the end, we were able to develop a compelling business model that has been praised by the investment community."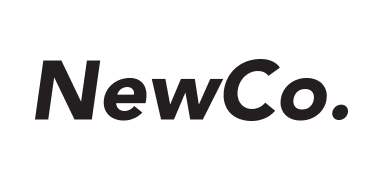 Name Withheld
Internet Commerce: Marketing and Management Services
Tampa, FL
This company provides internet based marketing and management services. It provides marketing services for individually owned businesses in a niche market. It also provides business management functions. Customer quality assurance issues are addressed as well. The Founder & CEO said, "While we are self-funding our business, we also wanted an outside evaluation of the business and a detailed market study. We wanted to ensure that we didn't miss anything and to get a good handle on our potential. Cayenne provided that and was, in effect, our first contact with the market. They enabled us to avoid many initial potholes."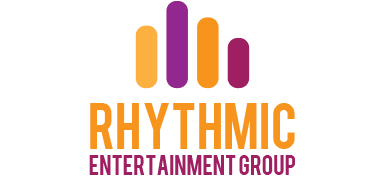 Rhythmic Entertainment Group
Artist Booking Agency
Lakeville, MN
Rhythmic Entertainment Group is an artist booking agency that places and promotes top tier performers in prestigious international concert venues. Cayenne Consulting developed business development materials to enhance relationships with their international partners. "Thanks so much for your help. I really appreciate that you took this project and handled it with such professionalism and urgency so that I could meet my deadline," said Jackie Owusu-Mensah, CEO.
The Invention Center
Product Commercialization Services
Irving, TX
The Invention Center has developed a scalable methodology to solicit product ideas, review the ideas for uniqueness, test the ideas for marketability, and develop and patent ideas that will have market success. "My firm contracted with Cayenne Consulting to help fine-tune the writing of a new business plan and also prepare the financial projections," said Kish Kuehnert, CEO. "In the end, we were extremely pleased with their overall representation. In particular, our consultant used his many talents to craft a wonderfully constructed end product for us. I would highly recommend them to others in search of similar services."

Thrivecrest
Management Consulting
San Francisco, CA
Thrivecrest will be a new management consulting firm that assists clients who understand that doing business "the old-fashioned way" will almost never yield the results that they envisioned when they originally launched their product or service. Thrivecrest will help clients move from old to new by making fundamental changes in governance, process, culture, workforce, and organization. Katrin Stricker, the new firm's leader, wrote: "The final version of the business plan looks great. Thanks for your efforts. It was a pleasure working with you."
Whitham Group
Executive Search
Windsor, CA
Whitham Group Executive Search is a Retained Executive Search Firm recruiting in the Renewable Energy arena, in business since 2010. Cayenne Consulting has "allowed my organization to increase my profit margin by 30% in just 6 months," said Carina Whitham, President. "[The consultant's] eye for detail has helped me implement changes to the existing policies and that have made our organization more efficient and structured. In many aspects, we owe our success to [the consultant]. [He] is dedicated to his clients and has spent a lot of time with me to work out the details of a complex business plan. Without his help our organization would not have been able to grow so efficiently. [His] research and information gathering skills are surpassed only by his compelling presentation of findings and recommendations for improvements. He is an expert at identifying and driving new efficiency and growth opportunities and is an absolute pleasure to work with. I highly recommend [him] and Cayenne Consulting."