Cayenne Consulting is an international business plan consulting firm. Our representative in Germany serves entrepreneurs throughout the European Union and surrounding areas, as well as Southeast Asia.
Our professional business plan consultants work with entrepreneurs in the following areas: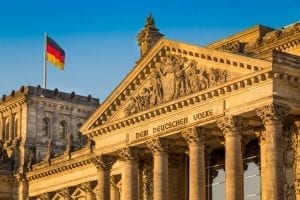 Why Choose Cayenne? Nine Great Reasons!
Cayenne's Business Plan Consultant in Germany
Principal Consultant
Germany
Werner has founded and managed private and public companies in the manufacturing, natural resources & industrial sectors for 35 years. He and his teams have secured over $500 million...
Read More
Cayenne Consulting has business plan consultants distributed worldwide. Depending on your specific circumstances, one of our other consultants may be a more appropriate match for your needs. We will do our best to ensure that the consultant assigned to manage your engagement is the person on our team who is best qualified to serve you.
Contact a Business Plan Consultant in Germany
If you'd like an assessment of your needs and a fee estimate, please let us know how to reach you: