Our valued clients in the mobile, software & internet sectors have provided enthusiastic feedback:
Accelerator Enterprise Technology
Technology Staffing & Outsourcing
Beverly Hills, CA
Accelerator Enterprises Technology provides a spectrum of IT services ranging from staff augmentation to complete project outsourcing. AET staffing options range from onsite full time to off shore part time resources. "I hired Cayenne Consulting to coach me through a transitional period in my business. Cayenne has brought clarity, structure and accountability to the process," said David Victor, CEO. "The coach's role as guide and mentor based on his extensive experience has allowed me to learn new skills and grow as a business owner. The net result is we are achieving the goals we have set for the business."
Ag Connections
Agricultural Management Software
Murray, KY
Ag Connections develops software tools that help growers, retailers, and consultants manage day-to-day crop production operations. Production records are very confidential, and Ag Connections' system allows the grower, the owner of the data, to control where data goes and how it is shared. "Cayenne developed the highest quality plan that played a key role in successfully raising our financing and helped define our future growth strategy," said Rick Murdock, Vice President.
ALIS Technology
IT Consulting & Software
Chicago, IL & Dubai, UAE
Founded in 2001, ALIS is a top IT service-provider for network infrastructure, software development, cloud services, technology and web culture. ALIS approached Cayenne to assist with the exploration of growth opportunities in the Middle East, specifically a new software platform for the medical tourism industry in the United Arab Emirates. According to CEO, Sheikh Sadiq, "[Our consultant] took the time to understand our business, and develop potential solutions based on his experience in IT and software startups. He developed a pitch deck and financial projections for our investors and strategic partners that clearly expressed the strategic vision of our company."
Allied Soft Limited
Software and IT Services
Lagos, Nigeria
Allied Soft is a technology company focused on people management and business software solutions. Allied Soft became the first Nigerian company to earn product certification with Microsoft thereby gaining the status of an Independent Software Vendor and Gold Certified partner. Rick Tifone, of Cayenne Consulting developed the company's business plan, investor presentation, and financial model for the investor community. "Rick, thanks for a job well done! This has been a most rewarding and informative exercise and I feel better equipped with tools that can help me secure outside investment and analyze my business." said Chuma Ofoche, Managing Director and Chief Executive Officer, Allied Soft Limited.

Analytica Systems
Technology Services
Boston, MA
Analytica Systems offers world-class systems engineering capabilities to clients in the Boston metropolitan area and surrounding suburbs. Analytica Systems' services mitigates the risks inherent to technology initiatives, while minimizing the tradeoffs of cost, schedule, technical performance, and quality. "My Cayenne coach guided me through the process of establishing the company, business development, execution of client engagements, and overall strategy," said John Sedivy, President of Analytica Systems. "Cayenne has been an invaluable asset to the success of my business and I highly recommend Cayenne's services to anyone either looking to start a new business or take their existing business to the next level."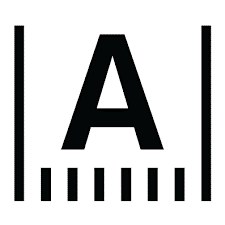 Artdex
Art Collection Mobile App
New York, NY
ARTDEX is a cloud-based website and mobile app art collection archive and management tool. It is also a professional social network platform that provides an easy-to-use social forum to create and share digital art inventories of both physical and virtual art collections. The plan "Absolutely exceeded my expectations," wrote Artdex's founder. "Cayenne took all of the ideas and concepts of my business into an exceptionally well-defined format and presentation. Process of first communication through working out of the details of contents/ subsequent discussions and collaboration was more than professional and efficient which I'm sure all depends on consultant's individual capability and professional credentials. Cayenne was best of the combination. I've worked w/ business consultants (not business plan consultants) in Asia and Europe for diverse private equity projects in various fields – manufacturing, finance, and restaurant. They were not as capable and entrepreneurial as Cayenne."

Artificial Development
High-Performance Computing
Palo Alto, CA & Cochin, India
Artificial Development is creating a bio-realistic whole-brain simulation system (both hardware and software) that will enable both neural research and the development of advanced cognitive applications. Cayenne Consulting developed the company's business plan and financial model for the investor community. "We've been working away for over two years, but with competition looming we needed to go into high gear. Cayenne made our advantages explicit and our positioning clear, and created a plan that speaks to investors." said Marcos Guillen, President and CEO.

AV Ecosystem LLC
Specialty Transportation Management System
Chicago, IL
This system enables carriers to improve their value proposition, decrease operating costs and improve services offered. As a result, shippers enjoy lower costs and shorter in-transit times. Cayenne was engaged to prepare a business plan and pitch deck. "I researched several different business plan consultants and decided to go with Cayenne," said Kevin Siegel, Co-Founder & CEO. "My consultant was phenomenal, and I couldn't be happier. He responded to my questions within 10-15 minutes, no matter the time of day. He made the process easy. I've already landed a pitch meeting from one of the VC firms I sent the deck to."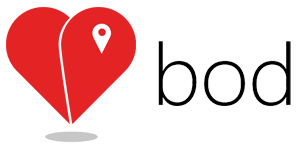 BadOnlineDates.com
Online Dating Social Network
Marina Del Rey, CA
BadOnlineDates.com is developing an online community for daters to share their experiences and find camaraderie, a concept which merges social networking and online dating, two of the most viable Internet trends. Cayenne Consulting developed the business plan, financial projections, and provided guidance on BadOnlineDates.com's growth strategy. CEO Jennifer Kelton said, "The credibility the business plan has given me has been instrumental in assembling my team and advisors. The coaching my consultant provided me above and beyond preparing my plan was invaluable. With Cayenne's assistance I am now in a position to launch BadOnlineDates.com quickly and with confidence."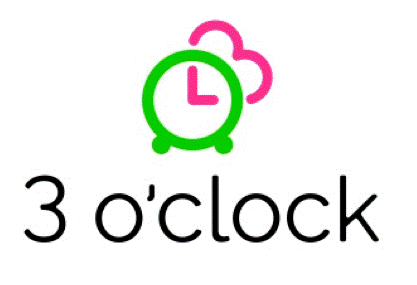 BestLink Inc.
Social Dating App
San Jose, CA
BestLink is a social dating application based in San Jose, California. The company uses a simple personality test to categorize users by type, employing an algorithm that has proven highly effective in past applications related to management and education. BestLink's 3 O'Clock app successfully matches users for dating and friendship. "Cayenne was instrumental in assisting us with working through the strategic planning process and formulating an effective business plan for investors," remarked Sangtae Choi, CEO. "Cayenne's perspective and business plan have given us a great foundation for success."

Bidology Corporation
Online Bidding Platform Connecting Consumers to Local Service Providers
Phoenix, AZ
The Bidology Corporation offers a comprehensive bidding platform for consumers looking for professional services across the health & beauty, automotive, home improvement, financial, personal services, sporting, entertainment, and any other applicable service categories. "For our launch, I needed a strong financial forecast that captured the full complexities of our market size and opportunity," said Mr. Younger, the Founder & CEO of Bidology. "Cayenne Consulting accomplished this task, and much more. The Consultant provided in-depth strategic insight that served to strengthen Bidology's vision and overall execution. I am looking forward to working with Cayenne again."
Bikini Thief
Online Apparel Retail
New York, NY
Bikini Thief is an e-commerce site that sells swimwear and swim accessories to young women. Cayenne Consulting was hired to develop their business plan and financial model. According to Greg Taddeo, President of Bikini Thief, "We at Bikini Thief like to pride ourselves on providing clients with both a great product and exemplary customer service. After working with Cayenne Consulting, I can wholeheartily recommend their services and skills. From start to finish [the consultant] engaged us to create a multifaceted and professional presentation, worthy of the savviest of Wall Street firms."

C1St Auto
Auto Sales
Huntington Beach, CA
C1ST Auto an online portal for buying and selling cars with a no haggling, no pressure system that revolutionizes the way cars are bought and sold today. C1st Auto finds the car our customers want or consigns their cars for sale, and then allows them to complete the deal at our dealership in literally 30 minutes with complete fee transparency. Vaughn Sigmond, founder and CEO, said: "The business is launched and even though we are in the early stages we are thriving, and I owe a big part of that to [our Cayenne consultant]. Her understanding and guidance from idea through planning to implementation proved to be quite valuable and insightful. She was a real joy to work with. She did what she committed to doing on time and exactly how I needed it done. I would recommend her to anyone needing business planning advice."
CaseBoss, Inc.
Civil Litigation Case Management System
Gilbert, AZ
CaseBoss is a user-driven case management solution that gives its users a clearer, stronger voice in the legal system. With the tools and community available in CaseBoss, users can record information and events as they happen. They are better prepared to meet with their attorney or mediator, and armed with objective facts, attorneys can better represent their client's interests. The result is a more effective client/attorney partnership with fewer phone calls, an aligned purpose, and lower costs over time. "Cayenne became part of our team and told our story from user benefit, to financial results, through investor return. They care as much about our success as we do," said Chuck Paxson, CEO.
Caterpilly LLC
Mobile Health
Pittsfield, MA
Caterpilly, LLC is an m-Health company that provides subscribers with a series of daily text messages that offer encouragement and reminders to accomplish long-term goals and healthy habits. According to Lara Aillon-Sohl, "The Cayenne Business Plan looks amazing! I am so appreciative of the work and attention that they gave to my project. In the next month I will be reaching out to potential advisors and partners. The Business Plan will certainly provide evidence and legitimacy. Thank you!"

ClearDATA
HIPAA Compliant Data Center
Phoenix, AZ
ClearDATA offers secure, HIPAA-compliant data center and a platform to enable third-party EMR applications. Cayenne Consulting helped ClearDATA refine the content and appearance of its pitch deck during the weeks leading up to a major investor conference. "Cayenne really helped us tell our story in a more powerful way. The new visuals, organization, and language gave our presentation the clarity it needed," said David Jemmett, CEO of ClearDATA. "The presentation was a success, and we generated a lot of buzz with the bankers."

Cloud9express
Logistics SaaS Plaform
Overland Park, KS
Cloud9express offers Cloud Resident Shipping Rate Optimization Software as a Service. It can integrate with any locally hosted or remotely hosted Enterprise Resource Planning (ERP) system, as complex as SAP or as simple as QuickBooks. A user can implement the interface in a half hour. It makes Fortune 500 class business functionality available to any size of business. Bob Knapic, CEO said, "We engaged Cayenne to build our financial model. They implemented a very flexible model that we expect to use for years, and provided exceptionally responsive support."
Consumer Break
Internet Marketing
Spencer, WV
Consumer Break is a mobile app that maximizes the value of mobile advertising and increases the ROI for advertisers by using advertising images in popular consumer puzzle games. Michael Eisenberg, CEO, wrote: "Cayenne has been indispensable to us in our development stage. The detail and presentation of our business plan and pitch deck is now of a quality that it can be proudly presented to any prospective investor. The financial model is an exhaustive variable tool that will be of permanent calculable use. I had previously spent many hours researching relevant data in market research. [Our consultant] provided what seems to be all the relevant data in the world in one PDF file. Now all I have to do is scroll, copy, and paste. If I were to ask a stupid question (and I have), [the consultant] would promptly and politely answer with an essay of context and explanation. Cayenne's pricing is very competitive and affordable which was very important to us at our stage of development, I look forward to turning to Cayenne again at any opportunity."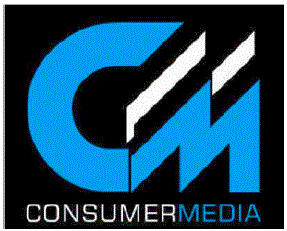 ConsumerMedia
Managed Services for Digital Advertising
San Diego, CA
ConsumerMedia is an early stage venture with a patent protected managed service platform for digital advertising. The company's Founder and CEO, Earnest Smith, said: "Cayenne helped me to formulate my business model as well as developed a visually stunning business plan and presentation."

cumulusIQ
Knowledge Management Platform
Bethlehem, PA
cumulusIQ is an on-demand knowledge marketplace that brings together consumers and providers of information on vital and timely topics. The company's Knowledge as a Service (KaaS) model provides real answers by real experts in real-time. "Cayenne has been an extremely valuable partner in optimizing our business model, and presenting it effectively to investors," said Monty Kalsi, Founder & CEO.

dotSyntax
Social Networking Application
Rochester, NY
Cayenne Consulting prepared a business plan, financial model, investor presentation and teaser for an dotSyntax, an Internet startup transforming the instant messaging and social networking space with its Digsby application. "The plan looks wonderful. The changes you have made to the flow and organization of the material make a noticeable difference in its effectiveness as a selling tool," said the company's founder."You took our existing business plan and turned it into substantive marketing materials. You also upgraded our financial model into a more complete and workable tool. We hope to work with you again as we expand."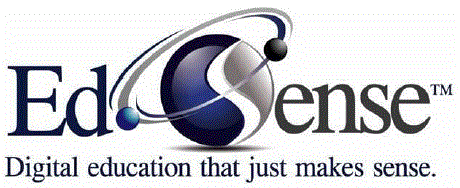 EdSense
E-Learning Platform
Superior, WI
EdSense is the developer of EdChamps. EdChamps is a suite of cloud-delivered education systems that support school districts from the back office, to curriculum and its delivery, to social network learning, to assessment, to parent involvement. EdChamps is delivered as a service and can be used for homeschooling, virtual charter schools, and traditional public and private schools. Cayenne was engaged to write the business plan. "[Cayenne] didn't just write the plan – [the consultant] provided feedback and guidance as our plan was developed." said Coy Christmas, co-founder. "The consulting included in the process was as valuable as the plan itself. They were also available and supportive when we needed follow on changes to the plan."

EE Instruments
Semiconductor CAD Software
San Jose, CA
EE Instruments develops leading-edge CAD software enabling semiconductor companies to design smaller chips. Cayenne Consulting developed their business plan and financial model. According to Tom Geocaris, CEO, "Cayenne's one-on-one process of working was effective. I'm very happy with the way the business plan turned out. It's given us good early traction with investors."

eLPS, LLC
Software
Delaware, OH
The "ages-old" wheels of legal discovery are archaic, antiquated, unwieldy, and, much of the time, a costly nightmare for all concerned. eLPS is going to change that, using an advanced technology platform in legal discovery process service and evidence management. Melissa Cassidy, the company principal, asked Cayenne to create a comprehensive plan for prospective stakeholders. When we finished, she said: "The Cayenne consultant, Lee Muhl, assessed our industry, our platform, our needs, and our market. He helped us with advice, research, data sets, compelling narratives, a rollout plan, financials, and deepened our understanding of what it takes to launch an innovative SaaS platform, allowing us to present our concept in a thought-provoking, compelling, and highly professional manner. The consultant gave us a work product that should propel our concept forward in many ways, including some we hadn't even planned on."

Epoch Group, LLC
Mobile Social Networking Platform
Whiting, IN
Epoch Group began as a holding company for technology. The firm evolved into an internet company developing mobile applications for consumers' everyday uses. "With the assistance of Cayenne Consulting, we developed and executed a business plan that will grow our company exponentially," says James Thomas, President. "Cayenne challenged the partners within our company with a simple question: 'How will our product bring value to the consumer and other businesses?' That question is never addressed by most businesses, but great businesses continue to ask that question over and over again. I have since recommended Cayenne Consulting to others and will continue to utilize their services in the future."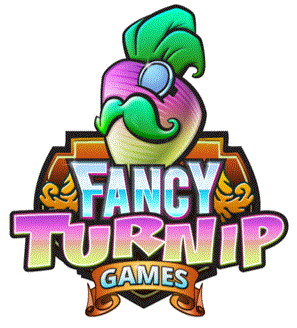 Fancy Turnip
Mobile Video Games
Los Angeles, CA
Fancy Turnip develops, designs, and sells mobile video game software through the Apple and Android online digital stores for handheld and tablet devices. With a veteran and entrepreneurial team turning out high quality products and proven monetization techniques and market strategies, Fancy Turnip anticipates developing and releasing 7 high quality mobile games within the next 3 years. The first game is currently in development. "The Cayenne consultant and I worked very hard to develop a financial model that was both credible and achievable," said founder and president Kurt Gutierrez. "Both the consultant and I learned together about modeling the revenue forecast and I am pleased with the result."

GameIQ
Loyalty and Gamification Mobile Application
San Diego, CA
GameIQ is a technology startup that leverages the power of gamification to enhance the shopping experience and deepen customer engagement by connecting merchants directly to customers via their mobile phones. The GameIQ platform combines the most successful principles of video game design, loyalty programs, and behavioral economics to effectively increase sales, lower customer acquisition costs, and maximize customer lifetime value for small and medium merchants. "Working with [Cayenne] was an absolute pleasure! We hired [the firm] to transform our initial vision into a detailed, precise and executable business plan. At the conclusion of a very enjoyable and educational process we received a high quality plan that played a key role in successfully funding our company. The business plan continues to be complemented by investors and top executives alike as one of the best they have ever seen," said Balazs Wellisch, CEO and Founder.

GenoCAD
DNA Expression Design Software
San Francisco, CA
GenoCAD is a software (SaaS) environment to design expression vectors, genetic constructs, artificial gene networks, and any other synthetic DNA you can think of. GenoCAD is built on the idea that DNA is a language to program biological systems. They approached Cayenne to assist them in refining their fundraising materials. "We spent a couple of months in Excel to develop financial models of various business strategies until we converged on a model that supported the numbers that investors will find compelling. This modeling effort was done in collaboration with Cayenne Consulting. Our consultant has been extremely patient as we revised or refined one hypothesis after another. He has been a great sounding board who helped me develop a more mature vision for the company," said CEO & Founder, Jean Peccoud, PhD.
Guerilla Gaming Concepts
Online Gaming Tournament Platform
New York, NY
Guerilla Gaming Concepts, Inc. has developed a platform that enables console gamers to compete for cash and prizes by creating and participating in online gaming tournaments. The company has forged strategic relationships with major console manufacturers and game studios, and is in the process of securing a Series A investment round. "Cayenne has been an invaluable partner as we've developed and refined our business model," said Emmanuel Zavolas, Founder and CEO. "Working with Cayenne has been instrumental in creating a clear strategy and a compelling business plan, paving the way to successful execution and fundraising for our company."

HealthTab Technologies, Inc.
Electronic Medical Health Records
Costa Mesa, CA
HealthTab is a software application for use by emergency medical and first responder individuals to improve care on site of an emergency. "On a referral from a personal friend, our company sought the services of [Cayenne Consulting] to assist in the development of our business financials, market research and general business consulting," said Darren de Flutier & Nick Cerciello, Founding Partners. "It was obvious from the beginning that [our consultant] took great pride in the work he was doing for us. He often called or emailed to confirm our desires and requirements on different aspects of our project. We could tell he was fully immersed in our project because we would receive forwarded emails from him at all hours of the day on related "topics of interest," something we had not requested of him. He was going the extra mile for us because he knew we were just starting out and could use the extra help. Toward the end of the project [he] made it abundantly clear that he would be available to coach us as we moved forward and that this coaching was included in his fee. From our experience with [our consultant], we found him to be of high moral and ethical character and will most definitely seek his services again in the future."

Herin
Medical Education & Social Media
Lubbock, TX
Herin is developing a website to assist new medical doctors, pharmacy doctors, and other medical professionals to find the "right" residency program. This search is career critical. It is also a social network for those engaged in the search process. "Cayenne immediately identified with Herin and thought and worked as if they were in this with us. They helped determine our potential and shape our business," said Tyler Wood, CEO. "The value delivered was outstanding."

HuntLease.com
Land Management Platform
Shreveport, LA
Vast tracts of gorgeous US land normally sit idle when they could be used by recreational enthusiasts for outdoor adventures and personal enrichment. Huntlease.com is the user interface of a comprehensive Internet platform allowing timberland managers, with millions of acres of pristine land under management, to offer recreational opportunities to hunters, anglers, birdwatchers, campers, hikers and many other types of outdoor enthusiasts. Cayenne Consulting prepared the firm's business plan, financial forecast, and pitch deck. J.J. Keeth, the company's Founder and Co-Manager, wrote "We engaged Cayenne in Q3 2017 to prepare a business plan for an exciting opportunity in outdoor land management. The Cayenne consultant grasped our needs and prepared highly professional documentation that encompasses the details and potential of our fast-growing marketplace. He created a plan that won't be thrown in the corner by investors."
Integrated Axis
Telecommunications Provisioning Services
Tucson, AZ
Integrated Axis, currently operating as a systems integrator, is a stealth-mode company developing a revolutionary business model for distributing telecommunications services to the small and medium-sized business market. Cayenne Consulting developed Integrated Axis' business plan, financial projections, investor presentation, website, and a prototype of the planned telecommunications distribution system. "Working with Cayenne Consulting really put us into high gear, and we have been extremely pleased with all that they have done for us. A real pleasure to work with," said Randy Asselin, President of Integrated Axis.
Integrated Payment Technologies
Merchant Credit Card Processing
Atlanta, GA
Integrated Payment Technologies (IPT) provides merchant credit card processing services including many high profile entertainment venues and numerous franchise quick serve restaurants. It also owns and operates ATMs. It has developed a machine with supporting services to ensure cash availability for a specialized industry with unique needs. Cayenne was engaged to write the business plan. "I just wanted to take a quick moment to thank you for the work that you have done," said Julius Cato, CEO. "I believe that the level of commitment, detail and strategic thinking you have demonstrated shows more than competence in your area of expertise. I believe that your dedication towards our project work is an indication of your character and integrity. This means a great deal since these qualities happen to be the most important criteria for setting the foundation of any business or enterprise."

Intelli-Rent.com
E-commerce
Upton, MA
Intelli-Rent.com allows contractors to rent construction equipment. Cayenne Consulting developed the company's business plan, financial model, and investor presentation. Intelli-Rent raised investment funds and launched the site. "The process of working with [the consultant] to develop economic assumptions helped us to analyze our business issues in depth and in turn we were able to create an optimal plan for our future," said Andy Leonard, President of Intelli-Rent.com.
LIMS Leap
Laboratory Information Management Systems
Ludington, MI
LIMSLeap implements and integrates Laboratory Information Management Systems (LIMS). Cayenne Consulting developed a business plan, financial forecast, and investor presentation to support the company's merger and acquisition activities. "Jim has been a God-send for us. I could not possibly have asked for a better consultant to help me with this plan," said Ola Kvalvaag, President and CEO. "I am getting such good feedback on this plan that it is almost a distraction. Investors spend more time interviewing me on where we found Jim and if they can use him for some of their other projects."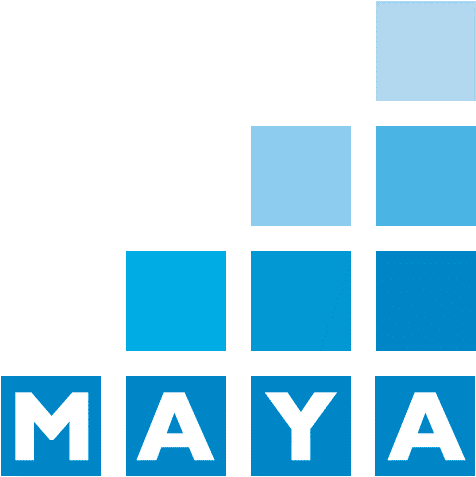 M.A. Young & Associates
Geospatial Information Systems
Mesa, AZ
MAYA offers the only truly enterprise-grade system for managing geospatial data for organizations such as utilities (electrical, water, gas, cable, telecom, etc.) and municipalities. Cayenne Consulting developed the company's business plan, financial projections, and investor presentation. The company's CEO, Richard Lopez, said:"Cayenne worked with our team to help us define a meaningful and defensible niche in the broader GIS marketplace. The business plan clearly defines our differentiation from competitors, and the financials incorporate a flexible and comprehensive revenue model. This process truly changed the way we think about our business, and we're excited about our future."
MarketSpace
Digital Lead Generation
Charlotte, NC
MarketSpace is a digital lead generation system or exchange created for small businesses to buy and sell pre-qualified sales leads. The company is currently raising a new round of capital. MarketSpace asked Cayenne Consulting to assist with a business profile and other documents that would help it communicate the benefits of an investment in MarketSpace. Kasper Mingo, the company's founder and CEO, wrote "Cayenne is a firm of true professionals. Team MarketSpace is eternally grateful to the firm for its insistence on delivering the best product possible. We also appreciate that the firm has continued supporting us as changes have occurred along the way."

Moani
Media Asset Management Platform
San Jose, CA & Singapore
Moani develops rich media management and control .NET web service solutions for internal and external corporate communications. Cayenne Consulting developed Moani's business plan, marketing materials, and investor presentation, and contributed to the development of the financial projections. "I've worked with Akira on a variety of ventures over the past several years, and have been very impressed by his work. His business plans and financial models are among the best that I have ever seen, and I've seen hundreds. Any company trying to figure out how to get going would do well to have Akira's help," said Damon Danielson, President and CEO of Moani.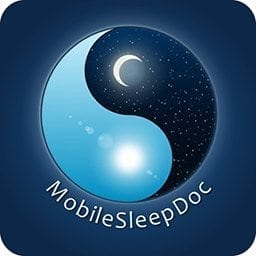 MobileSleepDoc
Sleep Disorder Treatment Mobile App
San Francisco, CA
MobileSleepDoc is a healthcare startup founded by a medical expert in the field of sleep and critical care medicine. It is focused on developing disruptive new solutions to diagnose and treat sleep-related disorders. The company engaged Cayenne Consulting to develop a strategic business plan, financial model, and investor pitch deck to prepare itself for investor funding. "[The consultant] came to meet with us in person to ask all the right questions in order to build the plan," said Melissa Lim, M.D., founder and CEO of the company. "He did his own research and seemed genuinely excited to learn about my field of expertise (sleep medicine) and the products currently available." She felt that the Cayenne engagement was "absolutely worth the investment. We worked together to create a business model that will serve us well, whether or not we decide to pursue outside funding. The process was as important as the final product, and thanks to Cayenne, that was both pleasant and invaluable. The Cayenne engagement both met my expectations in terms of the final products, and exceeded my expectations in how it shaped our business model and helped us change directions."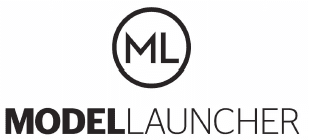 ModelLauncher
E-commerce
Miami Beach, FL
ModelLauncher is an online site that helps models launch their careers. The Company's e-commerce site sells professional cosmetics that are created specifically for models or women who want to look like models. Cayenne Consulting developed ModelLauncher's business plan and financial model. According to Bill Staniford, CEO of ModelLauncher and previous CEO of PropertyShark.com, "I worked with [the consultant] on several iterations of our business model. I appreciated the professionalism and expertise that she provided during the process. In the end, we were able to develop a compelling business model that has been praised by the investment community."

Morpho
Pattern Recognition Software
Tucson, AZ
Morpho develops sophisticated pattern recognition software solutions for the security, satellite-based terrain analysis, and biotechnology markets. Cayenne Consulting developed Morpho's business plan, financial model, and an investor presentation."Akira helped our company craft an incredible business plan and pro-forma financials. I consider him to be the very best all-round business planning specialist I've had the pleasure of working with in my ten years as a business owner. I have recommended him to other CEOs growing their businesses," said Stephen Buchmann, CEO of Morpho.

MyRaptor.com
Bidding & Procurement Management Software
San Francisco, CA
MyRaptor was a procurement optomization software platform for "hidden attribute" markets, where the price (and other attributes) are dynamic, and one party had a knowledge advantage over the other. An example of such a market, and MyRaptor's initial target market, was Priceline.com, where Priceline knew how low it was willing to drop its price, but made it impossible for buyers to figure out what that price was. By acting as an intermediary between consumers and Priceline, MyRaptor could capture success and failure data and apply artificial intelligence techniques to devise optimal bidding techniques.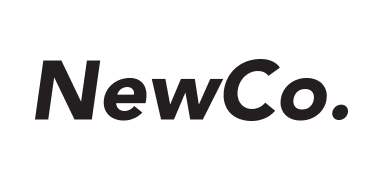 Name Withheld
Mobile Advertising Platform
Huntington Beach, CA
This company pioneered a patent-pending technique for sending targeted audio advertising to mobile phone users. Cayenne helped the company develop its business plan, financial forecast, and pitch deck. Cayenne also helped the company engage in various business development activities related to mobile carriers. "I've received some excellent feedback from investors on these materials," wrote the company's founder and CEO. "I'm very happy to have you on our team." The company wishes to remain anonymous until it achieves greater traction.

nForceNet
Enterprise Software for Law Enforcement
San Jose, CA
nForceNet is developing web enabled software for the global law enforcement community. Cayenne Consulting developed financial projections for the company and made significant contributions to the business plan and investor presentation. "Cayenne's financial model made it easy for us to explore different scenarios and to explain our forecast to potential investors. Akira was a virtual member of our founding team," said Damon Danielson, CEO of nForceNet.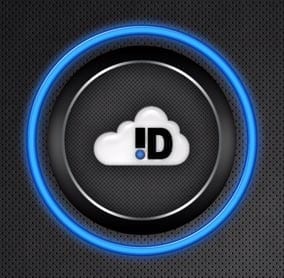 NimbusID
Computer Authentication
Amarillo, TX
NimbusID is a software startup based in Texas, developing a next generation True Digital ID password-free authentication system. Cayenne Consulting developed the firm's business plan and financial forecast, and assisted in refining the firm's business model. "I researched business-planning consultants heavily before engaging Cayenne Consulting," said founder and CEO Alex Natividad, M.D. "Fortunately, I did not have to waste time and resources elsewhere. With Cayenne, you get a top notch investor-grade business plan, plus a mentor as an added bonus."

patchVantage
Oracle Management Tools
Manila, Philappines
There are hundreds of thousands of Oracle Database implementations and tens of thousands of Oracle Application implementations. Of those thousands at least 38% run 100 or more distinct databases and 10% have more than 1,000; 74% report security, governance, and compliance problems; and 51% report patching difficulties. The Data Base Administrators (DBA) are responsible for all of it. patchVantage has developed a suite of tools that automates most DBA tasks to eliminate human error, schedule jobs, reduce costs, and multiply DBA productivity. patchVantage needed to raise funds for product rollout and retained Cayenne to help develop a business plan. "Cayenne exceeded expectations. Everything they did was over and above." said David McNish, Founder and CEO.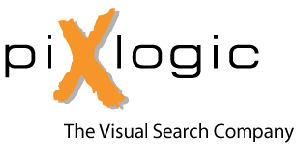 piXlogic
Image Search Software
Los Altos, CA
piXlogic has created a patent-pending image analysis and search solution that visually identifies the content of digital images and videos. Their technologies do for images what search engines and document management systems have done for text-based documents. Cayenne Consulting developed the company's executive summary and financial model, and assisted in the preparation of their business plan.

Qazzoo
Mobile Social Media
Annapolis, MD
Qazzoo has developed a highly novel internet service that connects consumers or businesses looking for a special product or service with a highly targeted list of providers. The company engaged Cayenne Consulting to develop a detailed business plan, multi-year financial model, and investor pitch deck in preparation for venture capital funding. "Qazzoo.com is a completely new suite of software and business model which comes with its own set of challenges when communicating that to the internal staff as well as externally for potential investors and customers. Cayenne worked very well with our management team to outline the most important elements of Qazzoo and simplify our message," said Michael Urbanski, Founder and CEO. "In telling the story of Qazzoo and projecting its future we worked weekly and when needed daily with the Principal Consultant and his team and were able to meet all of our deadlines. The launch for Qazzoo has been made much more smoothly by working with Cayenne and as we are still in our first month of operations the business plan is a daily touchstone in making decisions quickly and allowing us to be profitable from the very start."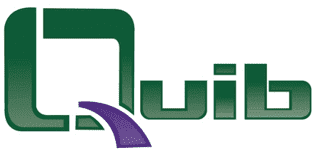 Quib Marketing
Mobile Marketing
San Antonio, TX
Quib Marketing is a pioneer in the area of Social-Local-Mobile (SoLoMo) marketing that engages customers via a Smartphone App within a store to facilitate e-commerce. Cayenne Consulting prepared their investor-grade business plan, financial model and presentation. "We looked at several business plan consultants before we chose Cayenne," said Thad Payne, Founder and CEO of Quib Marketing. "Our Cayenne consultant helped us define our business and financial model, and sharpen our customer value proposition. Even though we paid more that what others would have cost, in the end we received a superior product. Cayenne was a great investment for us, worth every penny," Payne added.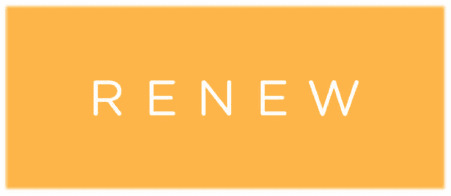 Renew Market
Online Solar Marketplace
Portland, OR
Renew Market, Inc. developed a proprietary Internet platform in order to drastically ease and simplify the installation and financing of solar technology in buildings across the US. The Company wanted to present a simple, clear, and powerful message in an enormously data-driven industry, with regulatory requirements and customer incentives that differ state-to-state. Cayenne Consulting created the business plan and financial forecasts for Renew Market. Eric Doak, Renew Market's CEO wrote, "The business plan and financials were amazing; the consultant and Cayenne hit it out of the park. Our consultant pitched in as if he were a member of our management team, provided many valuable insights, met with us, and our lawyers, and went beyond the level of work he'd agreed to do, simply to help advance our success."

ROYDAN Enterprises LTD
Debt Collection Enterprise Software
Manitowoc, WI
ROYDAN Enterprises LTD develops enterprise level software for the debt collection industry. ROYDAN initially sought Cayenne's help to gain market intelligence that would direct its future software development efforts. After being matched with an incredibly knowledgeable Cayenne consultant who had experience in projects similar to ROYDAN's, it was obvious Cayenne could provide much more than originally expected, including product strategy development and planning for investor presentations. "The consultant was a perfect fit for our project and quickly became more than just a consultant," said Dan Hornung, President of ROYDAN. "He was a trusted advisor we could rely on to give us clear, concise direction that moved our project forward. We were very pleased with his recommendations. Cayenne helped us determine what was right for our business, rather than trying to fit our project into a standard formula."

Stratify Rx
Electronic Medical Health Records
Irvine, CA
Stratify RX is a SaaS company focused on improving patient care and monitoring. "[Our consultant] was always prepared for all of our meetings and had reviewed the material previously, so there was no need to play catch up at the beginning of the meetings…that was a real time saver," said Justin Domesek, CEO. "[He] was very patient with our lack of factual data metrics but still found an innovative way to create accurate representations of our business plan and financial models. Even though Roger didn't have exact domain experience in our business, he was able to share valuable business insights and get us thinking creatively about how to structure things (and be able to grow into our business). [He] was very accessible and always had a positive attitude. He was truly a pleasure to work with. I would highly recommend [our consultant] to any startup looking to put together business plans and financial models."

Tautachrome Inc.
Digital Image Technology
Oro Valley, AZ
Tautachrome, Inc. is an Internet technology company developing a revolutionary mobile platform which will allow digital imagery to be interactive and verified as original and untampered. Cayenne Consulting prepared a business plan and investor pitch deck for the Company. When asked how Cayenne compared to other business plan consultants that he previously worked with, Dr. Jon Leonard Tautachrome's founder and CEO stated, "Cayenne was superior, primarily owing to their hard work and flexibility."

TrafficPayment
Municipal Payment Platform
Midland, TX
TrafficPayment provides an award winning and patent-pending web-based proprietary system enabling municipal governments to accept and process traffic citation payments online. Cayenne developed the company's business plan, financial forecast, and investor presentation. Ryan Roberts, VP of Marketing, said "I definitely liked the amount of time our consultant spent communicating with us. He went the extra mile to understand our business model by keeping in constant contact with us throughout the entire process. Professional, Knowledgeable, Talented, Capable, Helpful… these words all come to mind when talking about Cayenne."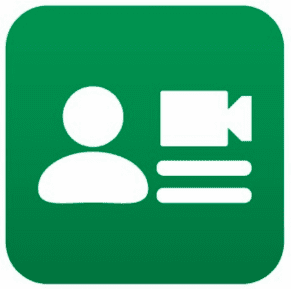 Troyka
Video Based Business Social Networking
Los Angeles, CA
Troyka is a business-networking startup focusing on video solutions for impactful relationship management. Cayenne developed an investor-ready executive summary and business plan, financial model and presentation deck for Troyka. "Working with Cayenne Consulting was a great experience. My Cayenne consultant took the time to understand the intricacies of our business, and helped crystallize our value proposition and business model," said Phillip Butts, founder and CEO of Troyka. "We had worked with a low cost business plan company before, but were not satisfied with the outcome. Cayenne understood our needs, and provided excellent business planning and strategic help to finish our business plan, financial model, and investor pitch. We would highly recommend Cayenne to other entrepreneurs."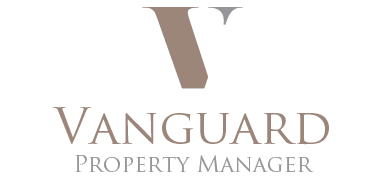 Vanguard Property Manager
Property Management Software
San Francisco, CA
Vanguard Property Manager is an online real estate property management service offering software, training, and related technical support to residential property managers. Cayenne Consulting developed a business plan and financial forecast for the company. "My experience with Cayenne exceeded my expectation," said Khaled Mustafa, President & Founder of Vanguard Property Manager. "[The consultant] was prompt in his service and I was pleased with his effort to research the industry for my product. Cayenne consultants are dedicated to their efforts and their result is very professional."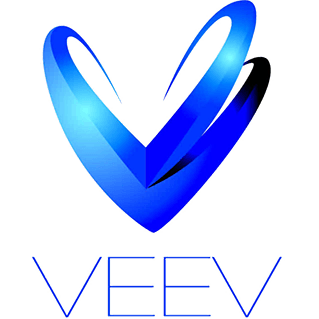 VeeVoce
Social Recommendation Platform
Houston, TX
VeeVoce is a social media startup focused on monetizing recommendations from friends and family for restaurants, spas, and other retail establishments. They engaged Cayenne to create their financial model. "[Our Cayenne consultant] made the process relatively painless," said Steven Vu, founder and CEO. "He gave us the assumptions that were most plausible for potential investors and we determined if they were realistic for us. It is always helpful to have your plan and assumptions questioned by others to make sure you are covering all the angles. This is especially true when it is from someone with experience in the space." The VeeVoce founder and CEO was very pleased with Cayenne's work. He recommends Cayenne as a "top-notch, experienced firm that will help you in your venture's most important phase."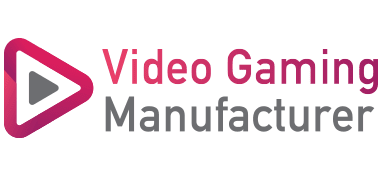 Video Gaming Manufacturer
Video Gaming Manufacturing & Services
Midwest
On behalf of several video-gaming terminal operators, Cayenne was approached to evaluate the considerations for a merger of operations to take advantage of economies of scale along with other potential growth opportunities in the state and region. In order to proceed with any consolidation, the executive teams needed to better understand how the businesses would be merged including but not limited to; customer contracts, revenue splits, legal, and compliance. "Cayenne was very responsive to our needs. [Our consultant] utilized his industry experience from working with past video-gaming manufacturers to help us put together an actionable, strategic plan for our executive team," said the VP of Strategic Operations. "We had a basic understanding when we sought assistance and [our consultant] was able to take our vision to the next level. We are very pleased with the final results."
Xautomata Technologies, Inc.
System and device management and fault prediction
Klagenfurt, Austria
Xautomata has developed Sherlogic, a software system that eliminates failure from any number of internet-connected devices and machines. While their customers conduct their day-to-day business, before they would even recognize that a fault is likely to happen, Sherlogic analyzes data from the agents monitoring the devices, predicts the fault, and then implements the solution. Sherlogic is the game changer required to ensure the success of the "Internet of Things". "We have many years in the software business, but we learned more from Cayenne. Their writing was clear and precise and we were astonished by how well the first draft captured our business. Cayenne is a pleasure to work with." Said Giovanni Esmanech, Founder & CEO.