Our valued clients in the education & e-learning sectors have provided enthusiastic feedback: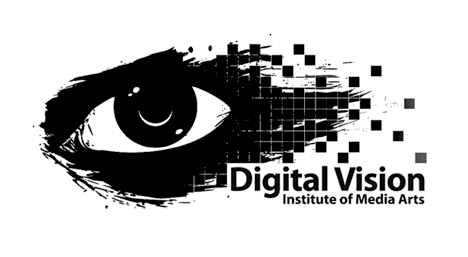 Digital Vision: Institute of Media Arts
New Media Education
Richmond, British Columbia
Digital Vision Institute of Media Arts is a 3D Animation and Digital Effects school. Cayenne Consulting developed their financial projections and business plan to support their banking activities. "Cayenne transformed our initial plan into a powerful tool," said Andrei Stirbu, Managing Director. "One of the things I was most impressed with is their level of financial customization. We have confidence in knowing that our cash flows are tailored to our specific requirements. I will recommend Cayenne to anyone who needs professional consulting."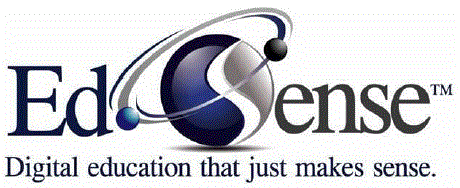 EdSense
E-Learning Platform
Superior, WI
EdSense is the developer of EdChamps. EdChamps is a suite of cloud-delivered education systems that support school districts from the back office, to curriculum and its delivery, to social network learning, to assessment, to parent involvement. EdChamps is delivered as a service and can be used for homeschooling, virtual charter schools, and traditional public and private schools. Cayenne was engaged to write the business plan. "[Cayenne] didn't just write the plan – [the consultant] provided feedback and guidance as our plan was developed." said Coy Christmas, co-founder. "The consulting included in the process was as valuable as the plan itself. They were also available and supportive when we needed follow on changes to the plan."

Far Brook School
PreK – 8 Education
Short Hills, NJ
Far Brook School is a well-established very high quality, independent, non-profit, PreK to 8th grade school. The school wanted to expand its facilities to meet the current and future needs of its students. Far Brook ran a successful campaign to raise funds for the project. It had also had some endowment and reserve resources to support scholarships and bridge operating cash flow gaps. They needed to plan their cash flow to balance; construction draws, pledges converting to cash, bank building loan, bank line of credit, and drawdown of reserves. They engaged Cayenne to build a financial model. "The financial model confirmed our previous projections and gave us a tool to do future modeling. Cayenne proved to be easy to work with and very responsive," said Donna Chahalis, Director of Business and Finance.
Heart Rhythm Academy
Cardiac Device Training & Consulting Services
Scottsdale, AZ
Heart Rhythm Academy is one of nation's newest vocational institutions specializing in cardiac device training. Its unique curriculum provides students with the theoretical and practical education needed to become Cardiac Device Specialists. HRA is positioned to become the leader in cardiac device clinical tele-servicing. The Company is analogous to the telemedicine industry because it delivers clinical solutions via cardiac device tele-followups and tele-implants. Accordingly, Heart Rhythm Academy will have a first-to-market advantage over any competitor. "My consultant not only delivered top quality materials but he also provided key strategic insight. I am more than impressed with Cayenne Consulting and will be working with the firm again," said Mr. Nash, Founder & CEO of Heart Rhythm Academy.

Herin
Medical Education & Social Media
Lubbock, TX
Herin is developing a website to assist new medical doctors, pharmacy doctors, and other medical professionals to find the "right" residency program. This search is career critical. It is also a social network for those engaged in the search process. "Cayenne immediately identified with Herin and thought and worked as if they were in this with us. They helped determine our potential and shape our business," said Tyler Wood, CEO. "The value delivered was outstanding."
Levine Educational Services
Tutoring Services
Frederick, MD
Levine Educational Services intends to provide tutoring services to a variety of students in Montgomery County, Maryland. The vehicle through which this will be accomplished is Sylvan Learning Center #3510, which LES has agreed to acquire from the current franchisee. LES will exist to enrich students' academic lives. Through personalized and focused teaching processes, students will develop the tools they need for ongoing success in their fields of study. "Sylvan asked us for a business plan so that they could confirm that we have the people, experience, skill and strategies to develop the Center into a high performing Sylvan location," said Scott Levine, the company's President. "Cayenne Consulting was a great help in communicating our ability to perform for ourselves, our students and Sylvan and along the way, we learned a great deal about building a successful business."

Lyracos
Education
New York, NY
Lyracos is in the process of developing a virtual world that helps educate kids about financial responsibility. Cayenne developed the business plan, financial model, and investor presentation. According to Nan Tilton, President of Lyracos, "I give [the consultant] an A+++ recommendation. She helped us completely reposition the business and develop a compelling plan for investors."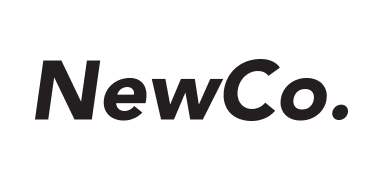 Name Withheld
Private University / Distance Learning
California
This private university wished to expand its distance learning offerings to international markets. Cayenne Consulting was engaged to review the existing plans, perform a market survey, prepare the expansion plan, model the expansion to determine cash flow and initial cash requirements, and prepare a Regents-level presentation. "Cayenne Consulting approached the engagement as if it was their business," said the university's Executive Vice President of Administration and Business. "We were delighted with the business model and impressed with the thoroughness of their research. The final product was as polished and professional as any I have ever seen."

Napa Group
University Distance Learning
Novato, CA
The Napa Group founded, in 1985, provides strategic planning, leadership development, organizational design and executive team coaching for universities, advancement offices, alumni associations, foundations and venture-funded startups. Cayenne was retained as a subcontractor to The Napa Group to create a detailed distance education financial model for a major US university. RJ Valentino, President of The Napa Group, wrote "I appreciated your terrific efforts, keeping me updated, all of your attention to the details, and your solid commitment to the client, the project and the model. Thank you, Cayenne!"
National Basketball Players Association
Career Development for Professional Athletes
New York, NY
The National Basketball Players Association (NBPA) represents the NBA players. It is led by President Chris Paul (Phoenix Suns) and First Vice President LeBron James (Los Angeles Lakers). The NBPA helps its members transition into second careers as they retire from the NBA. They engaged Cayenne Consulting's Shyam Jha to create their first 4-day training program on franchising and entrepreneurship for NBA professionals, held in New York City in August 2015. Shyam was invited back to repeat the program in 2016. "We were excited to have Shyam Jha lead our inaugural franchising and entrepreneurship program session for NBA players. He presented the information in a context that was easily relatable for people who are changing industries, and provided a practical game plan for our guys to take with them as they explore new business ventures," said Deborah Murman, Director of NBPA/NBA Career Development Program.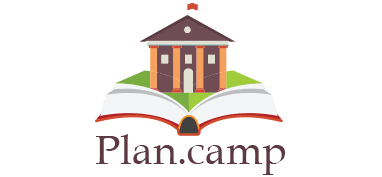 Plan.camp, LLC
Adult Career Education
Calgary, Canada
Plan.camp was founded by three highly successful young women. All three are well known speakers and authors, and one of them will soon have her biography published by a major publisher. They wish to share the knowledge and skills that are the foundation of their career success. Knowing that their students would be spread across North America and that most of their students would be early in their career, with full schedules, they designed an online education program. They prepared an initial business plan and then engaged Cayenne to do a business plan makeover. "A business plan makeover became a business plan evolution as feedback from the makeover process caused changes to our business model. Cayenne was flexible and adapted to our needs. They saved us considerable time and contributed valuable feedback," said Zahra Al-Harazi, Co-Founder.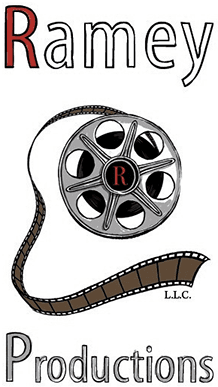 Ramey Productions
Educational Content Production
New York, NY
Ramey Productions LLC is a film and entertainment production company that produces and distributes educational DVDs for youths aged 4 through 18. Cayenne Consulting prepared a financial model, business plan, and single page executive summary for Ramey Productions, and made significant contributions to the Company's launch strategy. "I really liked how Cayenne worked WITH me. Cayenne understands that your project is your baby and they really strive their hardest to make your baby shine," said Mr. Ramey. "Other business plan consultants were horrible. Cayenne was a breath of fresh air. I would absolutely recommend Cayenne to other business owners."
StudyGroupIt.com
Learning Support Services
Tucson, AZ
Developed a business plan and financial forecast for an innovative approach to improving learning rates and retention. "Cayenne got into my head and saw my vision as I saw it," said Terryl Robinson, the company's CEO. "They provided valuable feedback about our business model as the plan was developed."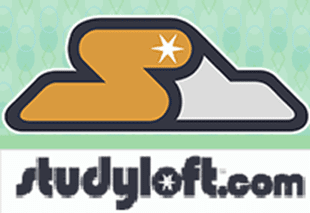 studyloft.com
Online Tutoring Services
Chicago, IL
studyloft.com provides a 24/7 online tutoring service, with state-of-the-art eLearning technology and a team of professionally trained and experienced eTutors. "Cayenne Consulting's financial model made a complex situation tractable. We are using it both for planning and investment purposes," said Bikram Roy, CEO.
Tutoring Club
Tutoring Service Franchise
Wilmington, DE
Bridges & Levin Educational Associates LLC intends to provide tutoring services to a variety of students in and around North Wilmington, Delaware. The vehicle through which this will be accomplished is a Tutoring Club franchise which Bridges & Levin has agreed to acquire from Tutoring Club, Inc. The primary focus will be to support students who are at risk of falling behind in their current grade level and students who are looking to enrich their educational goals. Says Eric Levin, the company's president, "We knew where we were going and had an excellent idea of how we were going to get there. The Cayenne consultant with whom we worked helped us put our goals and strategies into a story about a successful business and then helped us quantify our business model."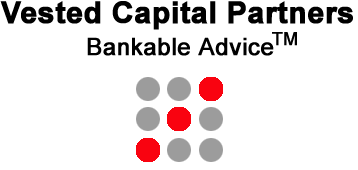 Vested Capital
e-Learning System
Los Angeles, CA & New York, NY
Vested Capital's client, a large national organization with millions of members, is implementing an e-learning system to offer professional development training to its members. Cayenne worked with Vested Capital to develop the business plan and financial forecast for the new venture. "Cayenne thoroughly researched the issues at hand and provided us with a high quality, visually appealing package," said Walter Allen, a Partner at Vested Capital.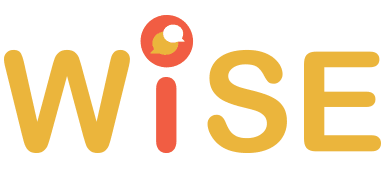 WISE
PreK-12 International Baccalaureate School
Los Angeles, CA
A group of entrepreneurs who have a vision of future international career requirements and effective education plan to start a school in Los Angeles. The school will begin with a few early grades and grow to a full Pre K – 12 program. They will use the International Baccalaureate Curriculum at all grade levels. The school will take a humanistic approach to each student. They engaged Cayenne to develop a business plan. "We developed the plan in phases; first the market research, then the financial feasibility, and finally the written plan. Even at a distance of 8,000 Kilometers, coordination and communication with Cayenne was easy and effective." said Livio Nani, Co-Founder.