Our valued clients in the manufacturing, industrial & aerospace sectors have provided enthusiastic feedback:
A&L Quarry and Concrete Products Ltd.
Mining
Fishers, IN & Ghana
A&L Quarry and Concrete Products Ltd. has applied for a license to mine stone from a 57 acre property that it owns in the Central Region of Ghana, approximately 50 miles west of the capital city of Accra. The stone deposit has been tested and has been deemed to be a type of granite that is suitable for processing into aggregate to be used in highway construction and for residential and commercial construction projects. In addition, the Company will manufacture finished concrete products such as cement block, roof tiles and other products to be sold into downstream construction markets. Said Albert Ortsin, the Company's owner and CEO, "the Cayenne consultant who assisted with the preparation of our business plan and financial forecast fully embraced our project. He had a clear understanding of both the business opportunity as well as the benefits to the community of the quarry. Further, we appreciated his background in doing business in an emerging economy."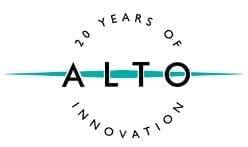 Alto Aviation
Aviation Audio Entertainment Systems
Leominster, MA
Alto Aviation is the leading provider of audio entertainment systems for private aircraft. Cayenne Consulting has provided strategic planning facilitation and ongoing executive coaching to Alto's management team. "My business partner and I initially hired Cayenne Consulting to help us develop a strategic plan for our business and provide guidance and accountability in the execution of the plan. In the time we have worked together, our business has grown and evolved and the number of topics that Rick Tifone has coached us on is too long to enumerate," said Don Hamilton, President, Alto Aviation. "Our weekly phone meetings have helped us grow as leaders and have improved our performance. We have benefited greatly from the advice and feedback he provides. Most importantly, he challenges us to look at things differently which has helped spur our growth."

AV Ecosystem LLC
Specialty Transportation Management System
Chicago, IL
This system enables carriers to improve their value proposition, decrease operating costs and improve services offered. As a result, shippers enjoy lower costs and shorter in-transit times. Cayenne was engaged to prepare a business plan and pitch deck. "I researched several different business plan consultants and decided to go with Cayenne," said Kevin Siegel, Co-Founder & CEO. "My consultant was phenomenal, and I couldn't be happier. He responded to my questions within 10-15 minutes, no matter the time of day. He made the process easy. I've already landed a pitch meeting from one of the VC firms I sent the deck to."

BloomBoss
Hydroponic/Cannabis Products, Grow Lights
Framingham, MA
BloomBoss, LLC offers everything that indoor gardeners need to optimize their growing environment and maximize yield and output throughout the entire growth lifecycle. The product line includes "intelligent" LED grow lights, consumables, remote monitoring and security devices, and complete grow kits. "Cayenne offered invaluable strategic advice and direction for developing a compelling business plan and financial model that will increase the likelihood of obtaining investor financing," said Chuck Siegel, CEO. "The entire business planning process gave me the opportunity to evaluate and refine my business model, which will help ensure success over the long term."

Clean Air Technologies
Emissions Control for Internal Combustion Engines
Fort Worth, TX
Clean Air Technologies, LLC is an environmental technology company that produces and distributes AirNJect, a patented exhaust valve that reduces pollutive emissions and greenhouse gasses. "We needed to produce a business plan for our capital raise, which means we also needed to perform a valuation and develop the terms of our offering," said Bert Thompson, President & CEO. "My job was delivering a plan and a capital formation strategy to our board of directors. The only way to properly describe our opinion of what Cayenne produced is to say that everyone is absolutely blown away! Outstanding work from start to finish, and what a valuable experience! Our only regret is that we didn't retain Cayenne a year ago."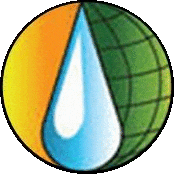 Deluge, Inc.
Geothermal Energy Equipment
Phoenix, AZ
Deluge developed the Natural Energy Engine™, the innovative thermal hydraulic engine that won the prestigious Federal Laboratories Consortium's 2005 Outstanding Technology Development Award for pumping oil out of the ground using geothermal heat as the engine's sole source of energy. Pumping oil in the Midwest is Deluge's first successful commercial application for their revolutionary technology, dubbed the NE Engine™ because it can literally replace any engine. Brian Hageman, CEO of the company and inventor of the NE Engine™ commented, "The comprehensive business plan developed for Deluge by Cayenne Consulting will assist our company in moving forward with other commercial applications." Among the many applications under development for the NE Engine™ are desalination, electricity production, and solar powered air conditioning. Mr. Hageman continued, "Cayenne's financial forecasts have proven to be a valuable tool. We are very happy with the quality of Cayenne's professional services."

Digital Light Innovations
Optical Technology Engineering, Design & Development
Austin, TX
DLi is an Authorized Design House for Texas Instruments, specifically focusing on DLP technology. "DLi had a unique opportunity to present a technology development business plan to a $1B medical development company. However, the plan had to be initiated, completed and presented in three weeks," said Brian Crowell, President of DLi. "Cayenne Consulting blew away our expectations of having a top-grade business plan for this accelerated opportunity. They clearly understood our situation and knew exactly what our client would be looking for in the plan. The plan, pitch deck and coaching were delivered on time and we are in on-going discussions with the client about a multi-million dollar development. We never would have been in this position on our own."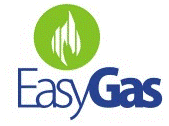 EasyGas
Liquefied Petroleum Gas
Nigeria
Based in Port-Harcourt, Rivers State, Nigeria, EasyGas is a new, specialty LPG bottling and distribution company whose principal mission is to bring 21st century marketing and distribution strategies to the retail/consumer markets of Nigeria and in doing so, become a nationwide consumer and commercial brand that is as recognizable as any brand in the Country. "While we are quite pleased with the documents that Cayenne prepared for us, what really made the difference for EasyGas was the development of our marketing and distribution strategies which Cayenne played a major role in defining," said Fola Adenusi, EasyGas' Operations Manager. "Additionally, Cayenne has made it clear that as we go through our capitalization program, they will be available to us on an as needed basis for advice and counsel.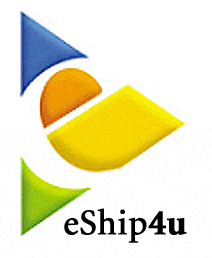 eShip-4u
Logistics / Parcel Delivery Equipment
Israel
eShip's Automatic Delivery Machine (ADM) network is a groundbreaking solution for managing the parcel delivery supply chain in the last mile, translating into increased efficiency and profits for global shipping vendors and greater convenience for their residential customers. Cayenne Consulting prepared eShip's business plan and investor presentation. eShip was acquired by Siemens. "Thanks for the quick response!" said Nir Kinory, COO and Executive Vice President. "You keep breaking your own records!"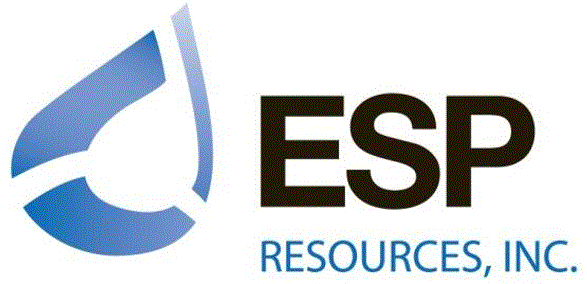 ESP Resources
Custom Chemicals for the Oil & Gas Industry
Scott, LA
ESP Resources is a publicly held supplier of chemicals to the Oil & Gas industry. The chemicals are custom blended to the unique chemistry of each well and delivered in small batches as needed. The chemicals are used in well completion and production improvement. ESP Resources is experiencing extraordinary rapid growth and required additional funding to support the growth. Cayenne was engaged to prepare a presentation to tell its story to stockholders, institutional investors, and brokers. David Dugas, CEO, said: "Cayenne quickly prepared a compelling presentation that captured our growth strategy and why we will continue to win in our target market."

Farmacology, LLC
Hydroponic Equipment & Supplies
Torrance, CA
Farmacology is a Los Angeles area distributor and retailer of hydroponic equipment and supplies. "I was impressed with the quality of the materials Cayenne developed," said Brennan Thicke, President and Founder of Farmacology. "Having worked with many consultants in the past, I was apprehensive about working with another one. However, Cayenne won me over by delivering more value than I was expecting."

FoxFab Laser and Machine, Inc.
Fabrication & Machining
Clearfield, UT
FoxFab Laser and Machine, Inc manufactures, fabricates, assembles, and finishes sheet metal, acrylics and plastics, steel tubing, and composite components to customer specifications. This is performed by laser cutting, press brake bending and punching, silicone molding, urethane casting, vacuum forming, vacuum resin infusion, MIG/TIG welding, and assembling raw materials/components into finished products. The company was launched by two friends, Tim Faust and Nate Gold, who were co-workers at one of the world's largest aerospace companies. Tim Faust wrote "We decided to fund the acquisition of our major equipment requirements through a loan from a commercial bank. We asked Cayenne Consulting to prepare our business plan and not only did they create a business plan we are very proud of, our consultant provided a lot of business advice that we will be able to use for many years as we grow the business."

Green Folks & MacLeod
Biodegradable Plastics for Packaging
Los Angeles, CA
Green Folks & MacLeod has developed a new, desperately needed plastic formulation that rapidly decomposes, in a landfill, to naturally occurring materials. Green Folks & MacLeod needed a business plan and a financial model to describe their business model, explain the impact of their competitive advantage, and model their financial returns. "Cayenne took us from an incredible idea to an incredible business model. Tom is as committed to our success as we are." said Nathan Folks, Co-founder. "He was a trusted advisor during the entire engagement and afterward."
Guard Dog Valves
Passive Fluid Regulation & Control Technologies
Navel, FL
Guard Dog Valves is a manufacturer of passive fluid regulation and control solutions. As a technology manufacturer, Guard Dog sells to national and multi-national plumbing parts distributors; large, high-rise, multi-location, facility management companies and facility managers; and trade related networks. "I was impressed at the level of quality I received from Cayenne Consulting," said Mr. Guidish, Founder & CEO. "My consultant was easy to work with and understood the constant tension entrepreneurs face. Cayenne is knowledgeable, reliable, and easy to work with."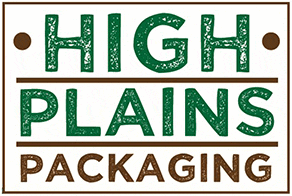 High Plains Packaging, LLC
Child Resistant Packaging for the Marijuana Industry
Southlake, TX
High Plains Packaging brings high quality packaging to the marijuana industry. The packaging features Child Resistant Closures, ability to do unique, aesthetically pleasing packaging and labeling to build brand identity, a high level of product protection and preservation, and a variety of shapes and sizes. The founders are packaging experts, each with their own existing successful packaging business, specializing in other markets. "We retained Cayenne to prepare a business plan to tell our story to our prospective investors. Cayenne was a pleasure to work with and they were right there whenever we had a question," said Stan Bullington and Mitch Whitefield, the co-founders.
HKX
Hydraulic Systems for Excavators
Monroe, WA
HKX is the leading provider of hydraulic system kits for the installation and use of attachments on excavators. Cayenne Consulting provided the business plan, marketing plan, and additional advisory services in support of the company's mergers and acquisitions strategy. "Cayenne Consulting helped identify the areas where focus would allow HKX to increase its share of an expanding market," said John Elley, President of HKX. "We needed the discipline of planning Cayenne Consulting provides to do this."

Intelli-Rent.com
E-commerce
Upton, MA
Intelli-Rent.com allows contractors to rent construction equipment. Cayenne Consulting developed the company's business plan, financial model, and investor presentation. Intelli-Rent raised investment funds and launched the site. "The process of working with [the consultant] to develop economic assumptions helped us to analyze our business issues in depth and in turn we were able to create an optimal plan for our future," said Andy Leonard, President of Intelli-Rent.com.
Journée Lighting, Inc.
Energy Efficient LED Lighting
Westlake Village, CA
Journée Lighting develops and manufactures specialty lighting for demanding applications such as display lighting and museum artifact illumination. The light source is spectrum selectable light emitting diodes with an on board semiconductor based control system. Journée Lighting's products emit no infrared or ultraviolet energy bringing a new level of energy efficiency both in energy consumed and heat dissipated. Cayenne consulting developed the company's business plan and financial model. "I was extremely pleased with the service and expertise that Tom Provided! I have already started to recommend him to my friends/associates. My SBA Loan was just approved today! You are very fortunate to have someone of Tom's caliber on your team," said Clayton Alexander, founder of Journée Lighting.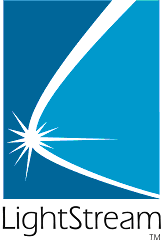 LightStream Technologies
Wastewater Treatment Technology
Herndon, VA
LightStream develops and commercializes advanced water disinfection systems. The unique Pulsed UV technology, backed by $14 million in R&D since 1998, overcomes the hazards associated with conventional chlorine and mercury UV disinfection, and is more economical than ozone, mercury UV, and membrane disinfection. Cayenne Consulting developed the company's business plan, financial forecast, and investor presentation. Van Lanier, Founder of LightStream Technologies, said: "If your time is valuable and you need a professional business plan, call this guy. He's the best I've seen."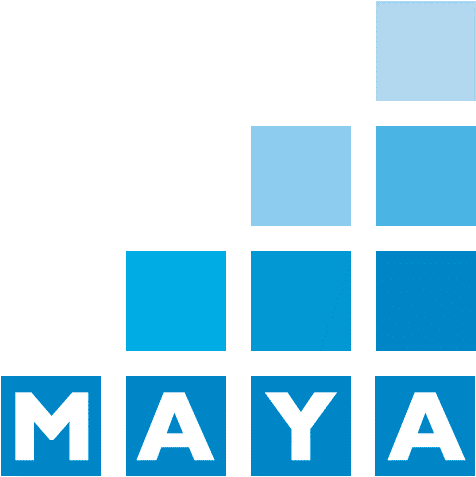 M.A. Young & Associates
Geospatial Information Systems
Mesa, AZ
MAYA offers the only truly enterprise-grade system for managing geospatial data for organizations such as utilities (electrical, water, gas, cable, telecom, etc.) and municipalities. Cayenne Consulting developed the company's business plan, financial projections, and investor presentation. The company's CEO, Richard Lopez, said:"Cayenne worked with our team to help us define a meaningful and defensible niche in the broader GIS marketplace. The business plan clearly defines our differentiation from competitors, and the financials incorporate a flexible and comprehensive revenue model. This process truly changed the way we think about our business, and we're excited about our future."

Mobile Fueling Solutions
Energy & Logistics
West Nyack, NY
Mobile Fueling Solutions (MFS) is a leading edge start-up that refuels fleets of vehicles on-site with compressed natural gas (CNG) using patented Virtual Pipeline® technology. On-site fueling saves fleets the substantial logistical costs associated with fueling at distant CNG stations. MFS needed a new business plan, financial forecast model, and pitch deck for a crucial meeting with a large, important energy investor. Mobile Fueling CEO, Dean Sloane, commented "Cayenne Consulting far exceeded my expectations. The consultant was a real pro. Our consultant was quick to understand our business and very capable. Cayenne ought to hold investor presentation seminars either on line or at conferences. Within days of completing the project, I recommended our Cayenne Consultant highly to an old friend and serial entrepreneur."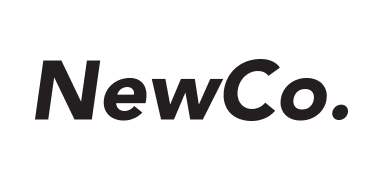 Name Withheld
Construction Chemicals
Saudi Arabia
The client company, a multinational firm that prefers not to be named, wanted to model long-term free cash flows. "Cayenne delivered a very flexible model and quickly changed direction as the project evolved," said the client. "Cayenne delivered excellent results and was very responsive to our needs."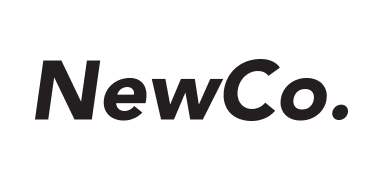 Name Withheld
Solar Energy Design & Engineering
San Francisco Bay Area, CA
Developed a business plan and financial forecast for a leading solar electric design and engineering firm that supplies sophisticated products and services supporting commercial-grade photovoltaic energy production. The company's contract services include feasibility studies, system design, testing, and commissioning. Projects have been completed for a number of high-profile Fortune 2000 clients. The company's CEO said "We have been using this business plan to adjust our direction and use it for guiding internal business decisions and future direction."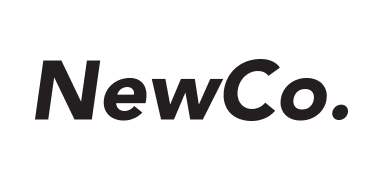 Name Withheld
Precision Tooling Manufacturing
This company manufactures precision tooling used to manufacture marine products. They had a written business plan and a financial forecast. They engaged Cayenne to make over the financial forecast. "What we received exceeded Cayenne's promises and our expectations. They had an excellent grasp of manufacturing and completed our set of accounts. We sent the summary to one of the advisors at SCORE that has been helping us and he was blown away! To the point that he said he as only seen details like that from major existing corporations," said one of the founding partners.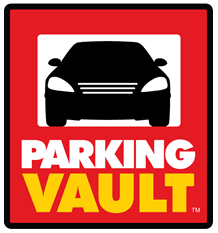 Parking Vault, Inc.
Automated Parking Structures
Flower Mound, TX
Parking Vault has developed a breakthrough automated parking garage. It is the first automated garage that costs the same as a concrete parking garage and has a cycle time of less than a minute, actually 40 seconds. For the first time the total cost of installing automated parking is equivalent to installing concrete parking structures. "The real value of working with Cayenne goes beyond the outstanding business plan we received," said Cole McDowell, Founder & CEO, remarked. "They brought real world experience and academic expertise. Tom and Malcolm 'walked in my shoes' and became part of our company. Tom's experience includes the complete entrepreneur cycle from company founding to going public. He has felt what we are feeling and made the decisions we are making. Malcolm was able to create a 'bullet proof' valuation based on the latest business ideas. No one delivers the value that Cayenne delivers. Thanks guys."
Peloton Technologies LLC
Biofuels & Chemicals
Petaluma, CA
Peloton Technologies LLC specializes in technologies for the production of biobased fermentable sugars for use in advanced transportation fuels, specialty biochemicals, and biopolymer monomers and precursors for a wide range of industrial, commercial and consumer products. The company engaged Cayenne Consulting twice, for writing a business summary and to assist with an NSF grant application. Rob Yenne, the president of Peloton, said, "[Our consultant] was very responsive throughout the process and demonstrated a keen ability to quickly gain insightful knowledge of our industry. This was extremely helpful and resulted in [the consultant] being able to help fill in gaps in the information I provided. Cayenne's depth of professional services is excellent and I was totally impressed and happy with the results."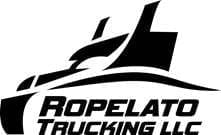 Ropelato Trucking LLC
Transportation & Logistics
Midvale, UT
Ropelato Trucking LLC, a new trucking company, will serve the construction industry, first in metropolitan Salt Lake City, and, in the years to come, throughout Utah and the Mountain West. The company will specialize in the transportation of bulk materials such as sand, soil, and aggregates. These products will be transported from the point of sale to a job site. Says Tyler Ropelato, the company's owner, "We appreciate the work that the Cayenne consultant did to position the company to be considered for a bank loan that will cover the cost of the transportation equipment we will require to get started. We now have a business plan that our banks will understand and be able to clearly evaluate."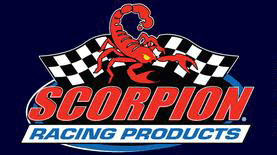 Scorpion Performance
Automotive Products & Medical Devices
Ocala, FL
Scorpion Performance started as a developer and manufacturer of high performance valve train products for racing engines. Its precision manufacturing capability and the metal finishing capabilities of its Anodize Inc. division led it to found Scorpion Medical, to develop and manufacture medical devices. Along with a partner, Scorpion Medical founded Biologic Therapies to develop an advanced bone marrow aspiration catheter and other autologous orthobiologic products. The power-driven catheter enables bone marrow draws in a physician's office or hospital setting with very little or no pain for the patient. The marrow is concentrated using the company's centrifuge system and the resulting cells are injected back into the patient at the site of injury, all in less than an hour. The injected cells work to speed up the healing process. Scorpion Performance is raising capital to fund its acquisition of the portion of Biologic Therapies it does not own, fund Scorpion's and Biologic Therapies' rapid growth, and fund accelerated growth in its other divisions. "The business plan from Cayenne Consulting is very comprehensive," said Executive Vice President Scott Reynolds. "Cayenne goes above and beyond what is expected, and is as interested in our success as we are."

Skynet Robotics
Military & Civilian Rescue Robots
Tempe, AZ
Skynet Robotics has developed the Battle Enhanced Ambulance Search Transporter (BEAST). In military applications it can rescue the wounded while being operated from anywhere on the globe. "Cayenne wrote our business plan, but more importantly they helped us shape our value message," said Tom Madison, Founder. "Several potential investors complemented us on the quality of our plan."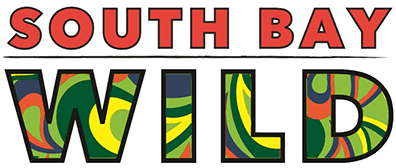 South Bay Wild
Commercial Fishing
Morro Bay, CA
South Bay Wild is a fishing vessel out of Morro Bay working with various stakeholders groups such as the Nature Conservancy and the Groundfish Collective to increase the health and financial viability of the groundfish fishery in the Pacific Northwest. "I thought it would be a complicated, difficult exercise to have our vision put on paper. Our Cayenne Consultant took my pieces and created a concise business model that has now made our vision even clearer," said Tiffani Seitz, Owner. "Cayenne Consulting was extremely diligent and prompt in delivering the business plan as promised. From start to finish the whole process took less than 60 days to complete this very complicated plan. Our consultant was very quick in responding and answering any questions or problems that I had, and offered tremendous help and guidance for me with detailed financial projections. Our consultants were professional, precise, efficient, informative, detail oriented, and experienced. I look forward to working with Cayenne Consulting in the future and recommending Cayenne Consulting to friends and colleagues."
StormWall Systems
Advanced Construction Materials
Phoenix, AZ
StormWall Systems is a manufacturer of wall and ceiling systems for commercial and residential construction. The Company's flagship product, SWS Panel, is a structural panel which can withstand earthquakes and extreme wind up to 250 mph. Its product reduces the need for dry wall and plastering, and provides builders with substantial construction time and cost savings. The company sought investment to launch in-house manufacturing operations and asked Cayenne to help prepare its business plan."Cayenne delivered a first-rate, professional-looking business plan. They helped us understand our market dynamics, develop our financial projections and assess our investment requirements," said Scott Graham, CEO of European Operations. "Thanks for a job well done."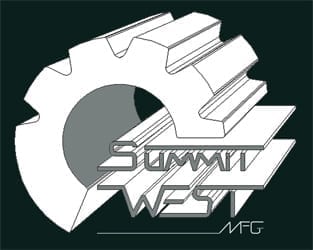 Summit West Manufacturing, Inc.
Machining
Santa Ana, CA
Summit West Manufacturing has been in business since 2003 providing quality machined parts to its customers. They service many industries from aerospace to general commercial businesses and customers range from smaller local manufacturers to large Fortune 500 Companies. "I hired Rick Tifone of Cayenne Consulting to develop a plan to transition part of the ownership of the company to my Brother-in-law, a key employee of the company. This was to reward his contribution to the growth of the company and ensure a long-term future for the company," said Sandra Schumacher, owner of Summit West. "Rick has a deep knowledge of developing exit plans including developing a financial model so we can see what the after-tax impact from both the buyer and seller's perspectives. He made a series of recommendations with respect to documents to be drafted by our attorney to avoid any issues that might occur during the execution of the plan. Rick presented the plan to all parties involved and we are all excited about the transition."
Sustenir Agriculture
Controlled Environment Agriculture
Singapore
Sustenir Agriculture is in the business of growing the safest, highest quality non-native vegetables in its patented 3D Farming Technology targeting the metropolitan markets of Asia and South East Asia. The Company's flagship operation in Singapore has repeatedly demonstrated superior crop quality and harvest yields exceeding as much as 118% per square meter over traditional vertical farms. The technology and comprehensive farming methodology more than doubles the production of ultra-healthy, clean vegetables that are free of pesticides, pollutants, and dirt—365 days a year. Mr. Lavoo, Finance & Administration Co-Founder, said: "I needed top tier consulting to help us with forecast analysis and governance documentation and couldn't be more impressed at the level of sophistication and strategic insight I received from Cayenne Consulting."

The Winston Group
Industrial Equipment: Automatic and Hand Held Heat Welders
West Chicago, IL
The Winston Group develops, manufacturers, and markets a line of automatic and hand held heat welders. Their welders are used to weld roofing sections, weld industrial fabrics, and weld geomembranes. They had an older Excel financial model of their business. They wanted the inventory model portion improved and the model brought up to date. "Our consultant had a very good understanding of how a manufacturer works and was easily able to integrate everything into this spreadsheet. The beauty of this newly designed spreadsheet is that it is dynamic. This allows me to play "what-if" scenarios by changing simple basic parameters," said Bill Croft, President.
Wolfcom Enterprises
Body Worn Cameras
Hollywood, CA
Wolfcom Enterprises is a leading designer and manufacturer of body worn cameras used by law enforcement. Cayenne Consulting prepared a business plan, financial forecast and investor presentation deck for the company. "From day one, we knew choosing Cayenne was the right decision," said Tiffany Wang, Wolfcom's CEO. "Cayenne was able to understand the complexity of our business from the start and create a truly amazing business plan and pitch deck. What impressed us the most was the ability Cayenne had to help us improve our accounting methods and sales forecasting. With their help we can move forward with more confidence than ever before."

Zero Motorcycles
Electric Motorcycles
Santa Cruz, CA
Zero Motorcycles is a California-based designer and manufacturer of high performance electric motorcycles. The company's mission is to revolutionize transportation by combining the best aspects of traditional motorcycles with today's most advanced green technologies. Cayenne Consulting developed their financial forecast, which allowed the company to raise a significant amount of start-up capital from leading investment firms. According to Neal Saiki, Zero's founder and chief designer, "Cayenne's financial model was a critical tool in our fundraising process. It helped us understand the financial management and operational challenges we would face as a start-up. At the same time, it allowed us to communicate to our investors that we clearly understood those challenges and had thought them through. We are very pleased with Cayenne's services."