Cayenne Consulting expanded to Florida in 2005, where we proudly serve startups and entrepreneurs across the state and the entire southeastern United States. Since then, we have provided business plan consulting services to dozens of entrepreneurs across Florida and in neighboring states.
We have business plan consultants in Tampa & Orlando, and seasonally in Jacksonville. Additionally, we excel at working remotely, and can easily serve clients anywhere in Florida or around the world.
Our Florida-based business plan consultants have experience across diverse industries, including manufacturing, aerospace & defense; alternative energy & green technologies; cloud, mobile & traditional software; consumer products & services; education & e-learning; food service; medical devices & healthcare services; electronics & optics; telecommunications; and much more.
Our business plan writers in Florida have earned glowing praise from clients:
"I just wanted to reach out and say thank you for helping me to prepare for the sale of my business. Your experience, guidance, and support were key factors to our ability to achieve a favorable outcome."
Carl Falletta, CEO and Owner, Sarasota, FL
"Cayenne goes above and beyond what is expected, and is as interested in our success as we are."
Scott Reynolds, Executive VP, Scorpion Performance, Ocala, FL
"We sent the summary to one of the advisors at SCORE that has been helping us and he was blown away! To the point that he said he as only seen details like that from major existing corporations."
Name Withheld, Founder, Fort Myers, FL
"I already had a business plan and I just wanted a plan makeover. What I got was a business model makeover. I recommend taking your plan to Cayenne before you take it to an investor or a bank."
Nichole Brewer, Founder, NB Shoes, Tampa, FL
Our professional business plan consultants in Florida provide the following services:
We have been active in various local and national entrepreneur-oriented initiatives including: teaching Florida Venture Sourcing workshops on "How to Raise Money for Your Early Stage Venture" and "How to Craft and Present an Effective Investor Presentation," teaching a short course at SPIE's (the International Society for Optics and Photonics) Photonics West conference on "Creating a New Technology Venture," judging business plan competitions at the Rollins Center for Advanced Entrepreneurship Collegiate Business Plan competition, hosting the startup pitch competition VenturePitch Orlando, membership in the USF Entrepreneurship Alumni Society, being awarded an Ewing Marion Kauffman Foundation Internship in Entrepreneurship in 2004, attending meetings of the USF Sustainable Entrepreneurship & Innovation Alliance, and working with the Tampa Bay Partnership.
Finally, as a service to local entrepreneurs, Cayenne Consulting curates a directory of resources for entrepreneurs and startups in Florida and the Southeast.
Why Choose Cayenne? Nine Great Reasons!

Get Investors To Notice
Most entrepreneurs can't get investors to
return their calls. A majority of our clients secure meetings with potential funders. Our team's efforts have contributed to over $4.3 billion in financing!

Get it Right the First Time
Funding is a binary event: either you succeed or you fail. If you fail, most investors won't give you a second chance. Learn about the pros and cons of various approaches to developing business plans.

No Salespeople
Deal directly with your senior business plan consultant from Day One – not a commissioned salesperson who will hand you off to a junior writer. Personal relationships matter, and you need to know exactly who you're dealing with.

Fully Customized
Some business plan writers charge extremely low fees because they have a cookie-cutter, assembly-line approach. You get what you pay for. We work from scratch to represent your unique vision, not somebody else's.

Avoid Costly Mistakes
We know what works, and, more importantly, what doesn't. A single mistake can get render your plan unfundable. We wrote the original and often-cited article on Why Business Plans Don't Get Funded.

Work With True Experts
We've walked in your shoes and we understand what you're going through. Many of us have advanced degrees from institutions like Harvard, Wharton, Berkeley, Cornell, Columbia, Stanford, and Chicago.

Save Money - Really!
We're not cheap, but about half of our clients came to us after a business plan prepared by a less qualified business plan consultant did not work out. Why not get it right the first time and save money?

Develop a Winning Strategy
Most so-called "business plan consultants" take whatever you tell them and type it into software. We go much deeper and help develop a viable strategy for success, which we then express in a compelling business plan.

Ongoing Support
We don't stop when the business plan is complete. We have a talented team ready to help you implement it as well, either on a retained basis as interim members of your founding team or on a project basis, as needed.
Cayenne's Business Plan Consultants in Florida
Principal Consultant
Tampa, FL
Tom has over thirty years of experience in business planning, finance, strategy development, software design, engineering management, sales, marketing, channel creation, consulting, business modeling,...
Read More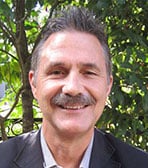 Principal Consultant
Orlando, FL
Dennis brings over twenty-nine years of experience with high technology companies, from research scientist to manager to startup founder to entrepreneur, corporate, and investor advisor. His primary expertise...
Read More
Our business plan consultants in Florida serve entrepreneurs across the state, including the cities of Jacksonville, Miami, Tampa, St. Petersburg, Orlando, Hialeah, Fort Lauderdale, and Tallahassee, Cape Coral, Port St. Lucie, West Palm Beach, and Boca Raton.
In addition to our Florida business plan consultants, we have many other business plan consultants distributed worldwide. Depending on your specific circumstances, one of our other consultants may be a better fit for your needs. We will do our best to ensure that the consultant responsible for managing your engagement is the person best qualified to serve you.
Contact a Business Plan Consultant in Florida
If you'd like an assessment of your needs and a fee estimate, please let us know how to reach you: