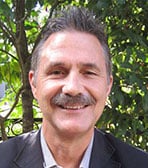 Dennis brings over twenty-nine years of experience with high technology companies, from research scientist to manager to startup founder to entrepreneur, corporate, and investor advisor. His primary expertise is in advising and directing new venture business, technology, and product development. He has strong technical, communication, organizational, and business skills with technical expertise in optics, photonics, optical networks, acoustics, electronics, communications, and medical devices.
Dennis has authored or co-authored business plans and investor presentations that have resulted in over $200M in institutional venture capital funding. He has hands-on experience as both a CEO and CTO during a new venture's formative stage. He was a key player in a number of corporate technology spin-outs while he was at Milcom Technologies, a venture capital backed corporate spin-out firm.
Prior to joining Milcom, Dennis founded and was President of Photonic Systems Incorporated (PSI) in Melbourne, Florida. His firm specialized in the development of optical information processing technology products for both government and commercial customers. He secured seed venture capital funding for the firm and was responsible for the firm's technical leadership position in its field, which resulted in the award of over $7 Million of government R&D contracts, which he managed. Before founding PSI, Dennis worked as a Group Leader at Harris Corporation and as a Member of the Technical Staff at Texas Instruments. Dennis is an Entrepreneur-in-Residence at the University of Central Florida Technology Incubator. He is a member of AUTM, IEEE, SPIE, and OSA. He is the co-editor of a book, the author of 3 book chapters and some 50 publications, and was the organizer of numerous national and international conferences in the field of optical information processing.
Dennis earned an AB in Physics from Cornell University and a Ph.D. in Physics from Duke University.
Contact Dennis to Learn More
If you'd like an assessment of your needs and a fee estimate, please let us know how to reach you: