Cayenne Consulting is an international business plan consulting firm. Our representative in Sydney, Australia serves entrepreneurs throughout the Asia/Pacific region, including Australia, New Zealand, China, India, Japan, and Southeast Asia.
Our professional business plan consultants work with entrepreneurs in the following areas:
Why Choose Cayenne? Nine Great Reasons!
Cayenne's Business Plan Consultant in Australia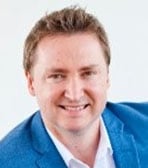 Principal Consultant
Sydney, Australia
Wayne joined Deloitte Consulting in Sydney after graduating from Bond University. His specialties include business development, sales pitch development, business case modelling, capital...
Read More
Cayenne Consulting has business plan consultants distributed worldwide. Depending on your specific circumstances, one of our other consultants may be a more appropriate match for your needs. We will do our best to ensure that the consultant assigned to manage your engagement is the person on our team who is best qualified to serve you.
Contact a Business Plan Consultant in Australia
If you'd like an assessment of your needs and a fee estimate, please let us know how to reach you: