Cayenne Consulting expanded to the Pacific Northwest in 2013, and to Portland in 2015. Our consultant in Portland has served scores of clients in industries spanning media & entertainment, real estate, financial services, software, healthcare, and consumer products. Cayenne enthusiastically supports the ongoing innovation in the Rose City's business sector and its potent technology hub, Silicon Forest.
Our Portland business plan consultant specializes in helping entrepreneurs and business owners in the following areas:
Private Placement Memoranda and related materials
Our business plan consultant in Portland has earned glowing praise from clients:
"The business plan and financials were amazing; the consultant and Cayenne hit it out of the park. Our consultant pitched in as if he were a member of our management team, provided many valuable insights, met with us, and our lawyers, and went beyond the level of work he'd agreed to do, simply to help advance our success."
Eric Doak, CEO, Renew Market
Why Choose Cayenne? Nine Great Reasons!
Cayenne's Business Plan Consultant in Portland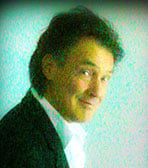 Our business plan writer in Portland serves entrepreneurs throughout the Pacific Northwest, as well as clients in Los Angeles, Silicon Valley, and New York.
In addition, we have many other business plan consultants distributed worldwide. Depending on your specific circumstances, one of our other business plan writers may be a better fit for your needs. We will do our best to ensure that the consultant responsible for managing your engagement is the person best qualified to serve you.
Contact a Business Plan Consultant in Portland
If you'd like an assessment of your needs and a fee estimate, please let us know how to reach you: