Cayenne Consulting expanded to the Pacific Northwest in 2013, and to Portland in 2015. Our consultant in Portland has served scores of clients in industries spanning media & entertainment, real estate, financial services, software, healthcare, and consumer products. Cayenne enthusiastically supports the ongoing innovation in the Rose City's business sector and its potent technology hub, Silicon Forest.
Our Portland business plan consultant specializes in helping entrepreneurs and business owners in the following areas:
Private Placement Memoranda and related materials
Our business plan consultant in Portland has earned glowing praise from clients:
"The business plan and financials were amazing; the consultant and Cayenne hit it out of the park. Our consultant pitched in as if he were a member of our management team, provided many valuable insights, met with us, and our lawyers, and went beyond the level of work he'd agreed to do, simply to help advance our success."
Eric Doak, CEO, Renew Market
Why Choose Cayenne? Nine Great Reasons!

Get Investors To Notice
Most entrepreneurs can't get investors to
return their calls. A majority of our clients secure meetings with potential funders. Our team's efforts have contributed to over $4.3 billion in financing!

Get it Right the First Time
Funding is a binary event: either you succeed or you fail. If you fail, most investors won't give you a second chance. Learn about the pros and cons of various approaches to developing business plans.

No Salespeople
Deal directly with your senior business plan consultant from Day One – not a commissioned salesperson who will hand you off to a junior writer. Personal relationships matter, and you need to know exactly who you're dealing with.

Fully Customized
Some business plan writers charge extremely low fees because they have a cookie-cutter, assembly-line approach. You get what you pay for. We work from scratch to represent your unique vision, not somebody else's.

Avoid Costly Mistakes
We know what works, and, more importantly, what doesn't. A single mistake can get render your plan unfundable. We wrote the original and often-cited article on Why Business Plans Don't Get Funded.

Work With True Experts
We've walked in your shoes and we understand what you're going through. Many of us have advanced degrees from institutions like Harvard, Wharton, Berkeley, Cornell, Columbia, Stanford, and Chicago.

Save Money - Really!
We're not cheap, but about half of our clients came to us after a business plan prepared by a less qualified business plan consultant did not work out. Why not get it right the first time and save money?

Develop a Winning Strategy
Most so-called "business plan consultants" take whatever you tell them and type it into software. We go much deeper and help develop a viable strategy for success, which we then express in a compelling business plan.

Ongoing Support
We don't stop when the business plan is complete. We have a talented team ready to help you implement it as well, either on a retained basis as interim members of your founding team or on a project basis, as needed.
Cayenne's Business Plan Consultant in Portland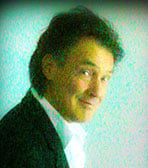 Principal Consultant
Portland, OR & Los Angeles, CA
Lee Muhl's consulting practice spans a number of industries and sectors. Lee works constantly in real estate, entertainment content and Internet platforms, but his practice over the past decade...
Read More
Our business plan writer in Portland serves entrepreneurs throughout the Pacific Northwest, as well as clients in Los Angeles, Silicon Valley, and New York.
In addition, we have many other business plan consultants distributed worldwide. Depending on your specific circumstances, one of our other business plan writers may be a better fit for your needs. We will do our best to ensure that the consultant responsible for managing your engagement is the person best qualified to serve you.
Contact a Business Plan Consultant in Portland
If you'd like an assessment of your needs and a fee estimate, please let us know how to reach you: