Cayenne Consulting is an international business plan consulting firm founded in 2001. We expanded to Los Angeles in 2005, where we proudly offer business planning services to startups and entrepreneurs across Southern California.
In 2011, Cayenne moved its headquarters from Phoenix to Orange County. We have helped over 2,400 entrepreneurs worldwide prepare to raise capital or sell their companies.
Our Los Angeles business plan consulting team has experience in diverse fields such as media & entertainment, including film and television; biotechnology and medical devices; software, Internet and social networking; apparel and other consumer products and services; and alternative energy & clean technologies.
Our business plan consultants have earned glowing praise from clients:
Cayenne created the highest quality, rigorous plan and financials that withstood venture capital due diligence and third-party audit. We were able to raise our desired first round of venture capital thanks to the exceptional tools Cayenne Consulting developed.
— Jesse Berger, Founder & CEO, Radical Publishing, Hollywood, CA
Our professional business plan consultants in Los Angeles work with entrepreneurs in the following areas:
As a service to local entrepreneurs, Cayenne Consulting maintains a directory of resources for entrepreneurs in Los Angeles, Orange, and Ventura Counties.
Why Choose Cayenne? Nine Great Reasons!
Cayenne's Business Plan Consultants in the Los Angeles Region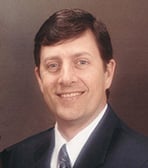 Principal Consultant
Orange County, CA
Roger brings over 20 years of experience in research, sales, marketing, product development, programming, and management to his consultant role. His training as a scientist increased his analytical skills...
Read More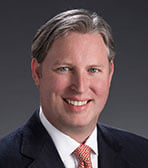 Principal Consultant
Los Angeles, CA
Brian possesses over twenty years of experience in investment banking, corporate development, corporate finance, merger and acquisition advisory, financial planning and analysis, and venture investing....
Read More
Principal Consultant
Orange County, CA
With more than 25 years of management, marketing, sales, and operational experience, Nancy Clauss has developed a sharp eye for how businesses can become bloated with inefficiencies, lack of direction,...
Read More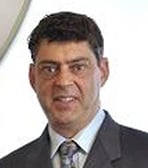 Principal Consultant
Los Angeles, CA
Randy has been a private consultant for over 15 years – with deep experience in business valuations and appraisals, business plan development, and capital markets consulting, as well as strategic...
Read More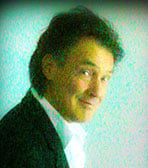 Principal Consultant
Portland, OR & Los Angeles, CA
Lee Muhl's consulting practice spans a number of industries and sectors. Lee works constantly in real estate, entertainment content and Internet platforms, but his practice over the past decade...
Read More
Cayenne was great ! They took time with us to make sure we understood the process and really helped and assisted us in finding our way. Great Team, Great Service and we are pleased with Cayenne Consulting LLC.
Roger Bussell
April 12, 2019
We have been using Nancy Clauss, Cayenne Consulting for over a year. We started with help on 3rd party WOSB certification assistance after our initial application was denied. Nancy was quick to respond and helped with several drafts on our appeal. Within 3 weeks we received our certification. Her knowledge, experience and thoroughness I believe made all the difference. Since then, I have contentiously sought out her opinion on new certifications and business development avenues. We will keep her on our call sheet permanently.
Gia Cedillo
November 16, 2017
We worked with Brian Bohr at Cayenne Consulting on the financial model for our business plan. He was very detailed and informative, and provided us with additional insight on the financial side of our business. He was also very accommodating with regards to our meeting in-person.
Zena Gibbs
September 11, 2017
Our business plan consultants in Southern California serve entrepreneurs throughout the Southland region, including Los Angeles, San Diego, Long Beach, Beverly Hills, Santa Ana, Anaheim, Riverside, Irvine, San Bernardino, Glendale, Huntington Beach, Pasadena, West Hollywood, Modesto, Simi Valley, Santa Barbara, Oceanside, Palm Springs, Bakersfield, and Las Vegas.
In addition to our Los Angeles area business plan consulting team, we have many other business plan consultants distributed worldwide. Depending on your needs, we are often able to meet you at your offices or at another mutually convenient location. Depending on your specific circumstances, one of our other team members may be a better fit for your needs. We will do our best to ensure that the consultant responsible for managing your engagement is the person best qualified to serve you.
Contact a Business Plan Consultant in Los Angeles or Ventura County
If you'd like an assessment of your needs and a fee estimate, please let us know how to reach you: