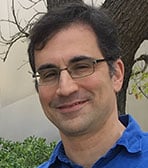 George Papaioannou has three decades of experience in developing, analyzing, evaluating and executing upon business models, from an investment as well as an operational perspective. He is one of Cayenne's resident experts on startup and business valuations.
George has spent the bulk of his career on Wall Street, valuing equity securities and positioning investment opportunities with institutional investors. As a research analyst for Donaldson, Lufkin & Jenrette, he covered the media & entertainment sector. George played a central role in executing public offerings and M&A transactions while at DLJ. As product manager for Thomas Weisel Partners, George oversaw all aspects of the equity research department's daily output. He collaborated with the firm's research analysts to develop thematic investment ideas and position them with appropriate investors. George was a member of TWP's Research Review Committee, which reviewed and approved stock rating changes. As a management consultant for IBM Global Services, George specialized in the development and execution of Internet strategies for Global 2000 media & entertainment companies. At online music retailer CDNOW, he formulated a strategy and business model for selling digital downloads.
George holds a BA in History from Cornell University and an MBA in Finance and Media Management from Columbia Business School. He holds the Chartered Financial Analyst (CFA) designation. George is a member of the New York Society of Securities Analysts (NYSSA) and the CFA Institute.
George is an Adjunct Professor in the MBA program at Rider University. George serves as an Advisor for Tigerlabs Ventures, a Princeton, NJ-based venture capital fund and accelerator program. He is a member of the Entrepreneurial Sounding Board of the Eugene Lang Entrepreneurship Center at Columbia University.
View George's client testimonials.
Contact George to Learn More
If you'd like an assessment of your needs and a fee estimate, please let us know how to reach you: