Our valued clients in the financial services sector have provided enthusiastic feedback:
Africa Capital Bank
Commercial Banking
Kinshasa, Democratic Republic of the Congo
Africa Capital Bank is a new banking institution that has been founded to serve customers in the Democratic Republic of the Congo. With a head office in Kinshasa and branch offices in Lubumbashi and Kisangani, Africa Capital Bank will build its success on providing excellent customer service and a unique range of products and services, delivered in a friendly environment through a professional staff that leverages world class technology. The Bank will serve small and medium size domestic and international businesses in the mining, energy and agricultural sectors throughout the DRC. "Developing a business plan for a new bank in a developing country is a very complex undertaking," says Simplice Essou, Chairman of the new bank. "The Cayenne consultants did their homework in terms of market research and regulatory requirements and this effort should result in a well-received document by Central Bank authorities and investors, alike."
American Mortgage Specialists
Mortgage Banking
Mesa, AZ
American Mortgage Specialists has grown to become one of the largest mortgage banks/brokers in the West, with 180 branch offices and 1,200 employees. Until now, the company's growth has been fueled through marketing expertise. However, further growth was constrained by working capital needs. Thus, Cayenne Consulting was engaged to prepare a business plan to make the case for investing in AMS. "Cayenne was professional, fast, and delivered an excellent product," said David McMaster, Vice President of Mortgage Banking at AMS. The plan was "to the point and tells the story. Very well done."

Argus Lending
Mortgage Lending
Pleasant Hill, CA
Buying a home is the largest investment most families will make in their lifetimes. Major banks have been phasing out of original mortgage lending for over a decade, preferring to focus on servicing. Non-depository lenders like Argus Lending are stepping in to fill the breach, offering homeowners new and old the types of loans they need to accomplish their financial goals. Cayenne Consulting prepared the firm's business plan, financial forecast, and pitch deck. Chris Urani, the company's Co-CEO, wrote "We engaged Cayenne in early 2015 to prepare a business plan for our growing mortgage company. The consultant grasped our needs and prepared highly professional documentation. As we grew and attracted new investment, we came back to Cayenne and asked the same consultant for an update of the plan. He outdid himself in updating the work."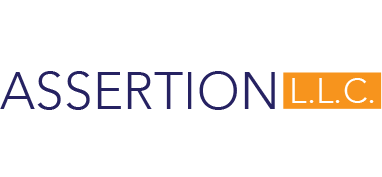 Assertion, LLC
Insurance Support Services
Cleburne, TX
Assertion is a start-up that will provide supporting services in the insurance industry. The business model includes a complex payment and reward structure. The founders wanted to have a financial model for the new company to test the business model and find any adjustments that may be needed before encountering the market. "We had engaged Cayenne for a previous project. Based on that engagement we had high expectations for this new engagement. Our expectations were exceeded and the financial model was the first test of our business model", said Calvin Rogers, CEO.
Chronus Finance
Consumer Banking & Brokerage
Moscow, Russia & New York, NY
Chronus Finance is a Moscow-based financial brokerage firm focused on the mass consumer market in Russia. Following the financial supermarket business model, Chronus' rich product suite includes mortgages, home equity lines of credit, auto and equipment loans, as well as insurance and investment products. The company asked Cayenne Consulting to prepare a business plan to help it attract new investment."Cayenne led us down the path from start to finish. They helped us crystallize our strategy, and architect a compelling business plan that was well received by investors," commented Eugene Gourevitch, CEO.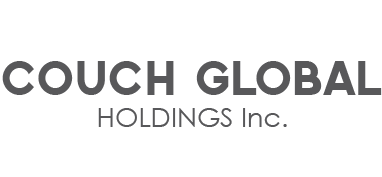 Couch Global Holdings, Inc.
Mortgage & Title Services
Dayton, OH
Couch Global Holdings will establish affiliated companies that will offer mortgage products, title services, and insurance products to consumers in Ohio, Kentucky, Indiana, Tennessee, and Arkansas. The companies sell related products to the same customer base in the same geographic market. This enables them to capture a new customer and then refer or cross-sell the customer to its affiliates. This synergy leads to increased revenue and profit opportunity, combined with a lower cost of customer acquisition and administration. Cayenne Consulting assisted in the development of the business model and then prepared the documents that Couch will use to raise the capital necessary to satisfy all regulatory guidelines. Says Chris Couch, the company's founder and CEO, "Cayenne really helped us pull together all of the elements of this very ambitious project. We have a lot of confidence in the documents that they prepared for us. In addition to their use in communicating to our potential investors, they will also serve as a roadmap in the early years."
Integrated Payment Technologies
Merchant Credit Card Processing
Atlanta, GA
Integrated Payment Technologies (IPT) provides merchant credit card processing services including many high profile entertainment venues and numerous franchise quick serve restaurants. It also owns and operates ATMs. It has developed a machine with supporting services to ensure cash availability for a specialized industry with unique needs. Cayenne was engaged to write the business plan. "I just wanted to take a quick moment to thank you for the work that you have done," said Julius Cato, CEO. "I believe that the level of commitment, detail and strategic thinking you have demonstrated shows more than competence in your area of expertise. I believe that your dedication towards our project work is an indication of your character and integrity. This means a great deal since these qualities happen to be the most important criteria for setting the foundation of any business or enterprise."
LendEthics
Mortgage Loan Lead Generation
Phoenix, AZ
LendEthics generates sales leads from consumers interested in mortgage loans and sells these leads to certified mortgage loan and real estate professionals. Lenders are regularly evaluated by both LendEthics and by borrowers to ensure consistently ethical lending practices. Lee Collins, CEO, wrote: "[The consultant] is great to work with. Very professional and goes the extra mile for his clients. Even as a consultant, he made me feel that he was part of the team. Thank you so much!"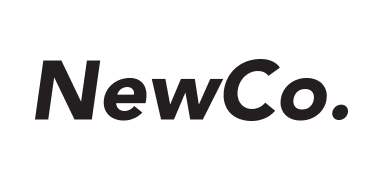 Name Withheld
Boutique Broker Dealer
Northern New Jersey
The firm is a minority-owned, globally-positioned, "high-touch" boutique institutional brokerage firm with extensive experience in research, trading, investment banking, and asset management. Cayenne produced a business plan, investor presentation, and executive summary, and provided on-going coaching with business strategy. "Cayenne provided the rare combination of deep market knowledge as well as the start-up expertise needed to frame the opportunity to industry-savvy investors. The brokerage industry is complex and Cayenne hit the floor running with little or no instruction. The absence of any learning curve produced a plan that was deep, comprehensive, analytical and most important, one that would greatly resonate with industry-specific investors," commented the client. "Last, Cayenne provided on-going support beyond our engagement. If I ever need a change or something minor added, Cayenne is there to assist."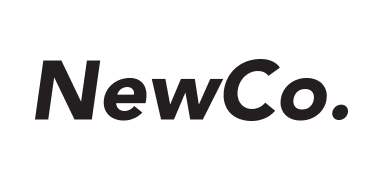 Name Withheld
Hedge Fund Back Office Processing
Atlanta, GA
This firm provides outsourced accounting and management solutions for alternative investment firms. The client was looking to leading investment banks to finance its expansion and industry ranking, and required top-of-the-line investor presentation materials. Cayenne developed a business plan and investor presentation, incorporated key research, and expanded the client's summary into a complete package. "It was critical to us that our consultant have an in-depth understanding of the mindset and expectations of the top-tier banks we were approaching for financing, and who could effectively convey the strengths and potential of our firm. Cayenne fully exploited their expertise so that we could achieve maximum impact while raising funds," said the company's Vice Chairman.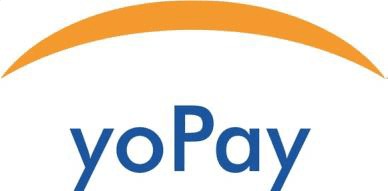 yoPay
Financial Services
Jersey City, NJ
yoPay enables financial institutions, businesses, retailers, consumers, and ordinary individuals to engage in highly secure transactions without the sharing of bank-issued account data, without cards and associated card readers, without checks, without cash and associated cash registers, and without concerns for fraud or security breaches. yoPay's founder commented: "Cayenne conducted very thorough research and met with me one-on-one to learn everything he needed to know about our product and industry. Excellent communication and follow through. I received daily updates via email, text, and calls. 10 out of 10 in regard to value of service, and I will use Cayenne and Cayenne again for future projects. We liked the personal touch that Cayenne provided… Professional, thorough, supportive and highly reliable."