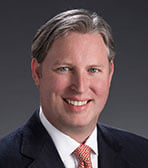 Brian possesses over twenty years of experience in investment banking, corporate development, corporate finance, merger and acquisition advisory, financial planning and analysis, and venture investing. Brian has evaluated and written numerous business plans and financial models for clients and internal stakeholders, with an emphasis on media companies. He is passionate about working with business owners and entrepreneurs to assist them in achieving their goals, growing their businesses, and pursuing liquidity events.
Brian also consults with Genoa Partners, a boutique investment bank, specializing in sell-side advisory and capital raising for small and mid-sized companies. Brian was previously a Managing Director with the investment bank of William & Henry Associates and a Vice President of Transpac Media, a boutique financial advisory firm with an international client base of middle-market media and entertainment companies. During his career in investment banking, Mr. Bohr has advised clients in numerous industries, including consumer products, business services, technology, media, and manufacturing on mergers and acquisitions, capital raising, and optimal capital structuring.
Earlier in his career, Mr. Bohr worked in News Corporation's corporate finance and development group, where he participated in numerous corporate financings, acquisitions, and divestitures, including the initial public offering of the Fox Entertainment Group, the acquisition of DIRECTV, and the sale of TV Guide. Mr. Bohr also worked for News Digital Ventures, a News Corporation subsidiary that made strategic venture investments in new media companies.
Brian began his career with Public Financial Management, the country's leading consulting firm to municipal debt issuers, where he structured over $3 billion of new bond issues and refinancing for clients such as the New Jersey Turnpike Authority, the Piedmont Municipal Power Agency, and the Turlock Irrigation District.
Brian holds a B.A. in Economics from the University of Pennsylvania and an M.B.A. from the UCLA Anderson School of Management. Brian is a passionate supporter of Philadelphia sports teams and the study of fine wines and has passed the Introductory Sommelier Course administered by the Guild of Master Sommeliers.
View Brian's client testimonials.
Contact Brian to Learn More
If you'd like an assessment of your needs and a fee estimate, please let us know how to reach you: