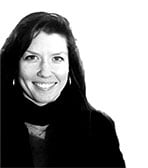 Dr. Julia Perederiy is a Neuroscientist, Business Strategist, and Entrepreneur, with a decade of experience as a healthcare management consultant, life science company founder, senior executive, and board member. Julia has built her career on the premise of effective, multi-dimensional storytelling: helping clients communicate/illustrate ideas, understand target market(s), and competitively position products/portfolios/R&D. She has worked with academic faculty, early-career founders, seed-funded biotech companies, global pharma, and private investment funds. Client engagements have included drug development, medical devices, rare diseases, psychedelic medicine, AI-driven drug discovery & repurposing, medical foods, botanicals, cosmetics, and nutraceuticals.
Leveraging her diverse background and breadth of knowledge, Dr. Perederiy applies unique insights to evaluate company fundamentals and strengthen market positioning at both macro- and microeconomic levels. Specializing in biotechnology, Julia is acutely aware of current trends and key indicator variables, which inform her bottom-up financial models and profit/loss forecasts, useful for founders and investment funds alike. Her business plans and pitch materials have raised a cumulative sum of $20 million. Her in-depth market analyses have informed high-level strategic decisions in global pharma companies. Her scientific ideas have received grant funding from private and government organizations, including Michael J Fox Foundation and the National Institutes of Health. She served as an Industry Expert at NIH's I-Corps program for SBIR grant recipients. Recently, she secured Orphan Drug status in US and EU for psilocybin in fragile X syndrome.
On a personal note, Julia is a musician, painter, and aerial artist with a passion for helping the body heal itself. One output of her creative energy is Om Biome, Inc. – a Los Angeles-based healthcare company that makes microalgae botanicals for regenerative personal care. As a female entrepreneur, Julia is familiar with the founders journey and has access to the local network of incubators, advisory programs, and investment groups.
Contact Julia to Learn More
If you'd like an assessment of your needs and a fee estimate, please let us know how to reach you: