ClearDATA
HIPAA Compliant Data Center
Phoenix, AZ
ClearDATA offers secure, HIPAA-compliant data center and a platform to enable third-party EMR applications. Cayenne Consulting helped ClearDATA refine the content and appearance of its pitch deck during the weeks leading up to a major investor conference. "Cayenne really helped us tell our story in a more powerful way. The new visuals, organization, and language gave our presentation the clarity it needed," said David Jemmett, CEO of ClearDATA. "The presentation was a success, and we generated a lot of buzz with the bankers."

CytoDome
Oncology Drug Delivery Device
Atlanta, GA
CytoDome is developing a local drug delivery device that aims at regulating drug uptake by ailing brain tissue. The device is based on a novel technological approach. When asked how he would describe Cayenne Consulting to fellow entrepreneurs, Gill Heart, President and CEO of CytoDome responded: "If you need a reliable, independent, accurate, and prompt consultant to write your business plan, do not hesitate to engage Cayenne."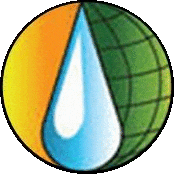 Deluge, Inc.
Geothermal Energy Equipment
Phoenix, AZ
Deluge developed the Natural Energy Engine™, the innovative thermal hydraulic engine that won the prestigious Federal Laboratories Consortium's 2005 Outstanding Technology Development Award for pumping oil out of the ground using geothermal heat as the engine's sole source of energy. Pumping oil in the Midwest is Deluge's first successful commercial application for their revolutionary technology, dubbed the NE Engine™ because it can literally replace any engine. Brian Hageman, CEO of the company and inventor of the NE Engine™ commented, "The comprehensive business plan developed for Deluge by Cayenne Consulting will assist our company in moving forward with other commercial applications." Among the many applications under development for the NE Engine™ are desalination, electricity production, and solar powered air conditioning. Mr. Hageman continued, "Cayenne's financial forecasts have proven to be a valuable tool. We are very happy with the quality of Cayenne's professional services."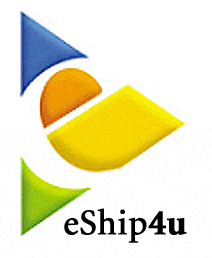 eShip-4u
Logistics / Parcel Delivery Equipment
Israel
eShip's Automatic Delivery Machine (ADM) network is a groundbreaking solution for managing the parcel delivery supply chain in the last mile, translating into increased efficiency and profits for global shipping vendors and greater convenience for their residential customers. Cayenne Consulting prepared eShip's business plan and investor presentation. eShip was acquired by Siemens. "Thanks for the quick response!" said Nir Kinory, COO and Executive Vice President. "You keep breaking your own records!"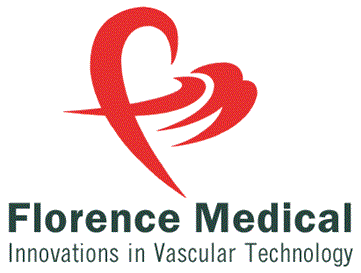 Florence Medical
Vascular Diagnostic Devices
Wellesley, MA
Florence Medical develops advanced systems based on computational flow dynamics for diagnosing and treating cardiovascular disease. Cayenne Consulting developed Florence's business plan and investor presentation for the venture capital community."We received an outstanding business plan, and the process was fast and easy. Cayenne Consulting excels in taking complex ideas and making them understandable to non-specialists," said Frank Martin, CEO of Florence Medical.
Harmonia Medical Technologies
Biodegradable Stent for Urological Applications
Tucson, AZ
Harmonia Medical Technologies develops cutting-edge, biodegradable polymer-based, local drug delivery stenting technologies for treating Benign Prostatic Hyperplasia. Cayenne Consulting developed Harmonia's business plan, financial projections, and website. "I would like to thank you for an extraordinary business plan… Your promptness, focus and time management as well as cost effectiveness are excellent. Well done!", said Gill Heart, COO of Harmonia Medical Technologies. "Let me take this opportunity to thank you for the excellent job you did for Harmonia. I circulated the plan among my partners [at Veritas Venture Partners], as an example of what a b-plan should look like," said Gideon Tolkowsky, Managing Partner of Veritas Venture Partners, an investor in Harmonia.
HTG Molecular Diagnostics
Automated Genomic Analysis Equipment & Services
Tucson, AZ
HTG develops and markets advanced technologies for analyzing the transcriptome – the RNA that transcribes DNA into proteins – providing pharmaceutical companies with a tool that can revolutionize the drug discovery market. Cayenne Consulting developed HTG's business plan. "The work that you did was quite remarkable. It's rare to find a consultant that can combine an understanding of business and science to create a persuasive and well-written business plan for a complex business like ours," said Kirk Collamer, CFO of High Throughput Genomics.
Integrated Axis
Telecommunications Provisioning Services
Tucson, AZ
Integrated Axis, currently operating as a systems integrator, is a stealth-mode company developing a revolutionary business model for distributing telecommunications services to the small and medium-sized business market. Cayenne Consulting developed Integrated Axis' business plan, financial projections, investor presentation, website, and a prototype of the planned telecommunications distribution system. "Working with Cayenne Consulting really put us into high gear, and we have been extremely pleased with all that they have done for us. A real pleasure to work with," said Randy Asselin, President of Integrated Axis.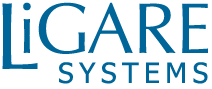 Ligare Systems
Residential Climate Control Systems
Oakland, CA
Ligare develops and markets residential environmental control systems offering centralized control of zoned HVAC, security, irrigation, lighting, entertainment, and other systems. Cayenne Consulting prepared Ligare's business plan, financial forecast, and investor presentation. "We were amazed by how little effort was required on our part to have Cayenne prepare these materials. We exchanged a few phone calls and e-mails, and they handled the rest. The results were clear, professional, and persuasive, and the investors and advisors who have seen the materials loved them," said Lisa Kenney, Vice President of Sales and Marketing. "They know what investors want, and they delivered."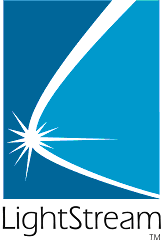 LightStream Technologies
Wastewater Treatment Technology
Herndon, VA
LightStream develops and commercializes advanced water disinfection systems. The unique Pulsed UV technology, backed by $14 million in R&D since 1998, overcomes the hazards associated with conventional chlorine and mercury UV disinfection, and is more economical than ozone, mercury UV, and membrane disinfection. Cayenne Consulting developed the company's business plan, financial forecast, and investor presentation. Van Lanier, Founder of LightStream Technologies, said: "If your time is valuable and you need a professional business plan, call this guy. He's the best I've seen."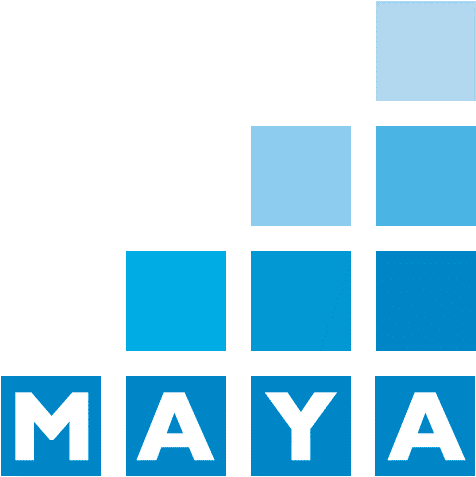 M.A. Young & Associates
Geospatial Information Systems
Mesa, AZ
MAYA offers the only truly enterprise-grade system for managing geospatial data for organizations such as utilities (electrical, water, gas, cable, telecom, etc.) and municipalities. Cayenne Consulting developed the company's business plan, financial projections, and investor presentation. The company's CEO, Richard Lopez, said:"Cayenne worked with our team to help us define a meaningful and defensible niche in the broader GIS marketplace. The business plan clearly defines our differentiation from competitors, and the financials incorporate a flexible and comprehensive revenue model. This process truly changed the way we think about our business, and we're excited about our future."

MiNO Wireless
International Mobile Telecommunications
Santa Clara, CA
MiNO Wireless offers enterprise-class international mobile call management, providing businesses with full visibility, control and management of their international mobile calling costs. MiNO Wireless users can call internationally from any landline or mobile phone through its easy to use MiNO Enterprise for BlackBerry service, and be quickly and easily connected to their international contacts at a fraction of today's international calling rates. "The business plan, financial forecast, and presentation that Cayenne developed enabled us to raise $7 million from leading venture capitalists including Canaan Partners," said Jing Liu, Founder and CTO. "Cayenne was very professional, and we were very happy with the results."

Moani
Media Asset Management Platform
San Jose, CA & Singapore
Moani develops rich media management and control .NET web service solutions for internal and external corporate communications. Cayenne Consulting developed Moani's business plan, marketing materials, and investor presentation, and contributed to the development of the financial projections. "I've worked with Akira on a variety of ventures over the past several years, and have been very impressed by his work. His business plans and financial models are among the best that I have ever seen, and I've seen hundreds. Any company trying to figure out how to get going would do well to have Akira's help," said Damon Danielson, President and CEO of Moani.

Morpho
Pattern Recognition Software
Tucson, AZ
Morpho develops sophisticated pattern recognition software solutions for the security, satellite-based terrain analysis, and biotechnology markets. Cayenne Consulting developed Morpho's business plan, financial model, and an investor presentation."Akira helped our company craft an incredible business plan and pro-forma financials. I consider him to be the very best all-round business planning specialist I've had the pleasure of working with in my ten years as a business owner. I have recommended him to other CEOs growing their businesses," said Stephen Buchmann, CEO of Morpho.

MyRaptor.com
Bidding & Procurement Management Software
San Francisco, CA
MyRaptor was a procurement optomization software platform for "hidden attribute" markets, where the price (and other attributes) are dynamic, and one party had a knowledge advantage over the other. An example of such a market, and MyRaptor's initial target market, was Priceline.com, where Priceline knew how low it was willing to drop its price, but made it impossible for buyers to figure out what that price was. By acting as an intermediary between consumers and Priceline, MyRaptor could capture success and failure data and apply artificial intelligence techniques to devise optimal bidding techniques.

nForceNet
Enterprise Software for Law Enforcement
San Jose, CA
nForceNet is developing web enabled software for the global law enforcement community. Cayenne Consulting developed financial projections for the company and made significant contributions to the business plan and investor presentation. "Cayenne's financial model made it easy for us to explore different scenarios and to explain our forecast to potential investors. Akira was a virtual member of our founding team," said Damon Danielson, CEO of nForceNet.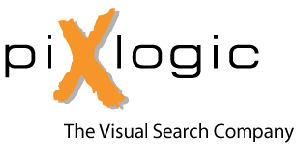 piXlogic
Image Search Software
Los Altos, CA
piXlogic has created a patent-pending image analysis and search solution that visually identifies the content of digital images and videos. Their technologies do for images what search engines and document management systems have done for text-based documents. Cayenne Consulting developed the company's executive summary and financial model, and assisted in the preparation of their business plan.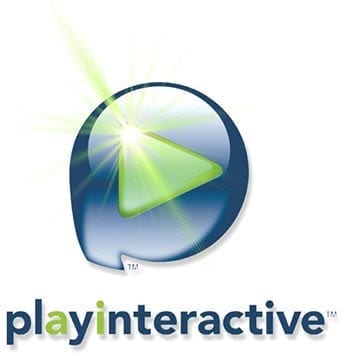 Play Interactive
Video Game Producer
Scottsdale, AZ
Playinteractive is a video game publishing company, currently developing a series of games based on NBC's blockbuster Fear Factor reality television shows. Cayenne Consulting created Playinteractive's business plan, financial forecast, and investor presentation.

RedPoint Technologies
Network Security Platform
Washington, DC
RedPoint develops and markets integrated security and management solutions for wireless networks. The initial product offers the highest available level of wireless security while preserving past investments in older wireless networking equipment. Cayenne Consulting developed the company's business plan, financial forecast, and investor presentation, and helped the founder expand the management team.
Regenesis Biomedical
Medical Device Manufacturer
Scottsdale, AZ
Regenesis Biomedical is an Arizona based medical device company dedicated to improving human welfare through the research, design, manufacture, and sale of energy-based medical products and services that alleviate pain, restore health, and improve quality of life. "I have been working with Cayenne Consulting for a number of years and have been continually impressed with their quality, speed, and professionalism," said Mr. Dennis Genge, CFO.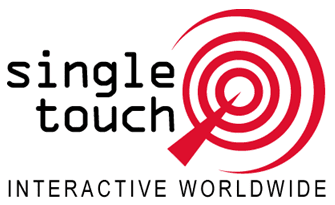 Single Touch Interactive
Mobile Phones
San Diego, CA
Single Touch offers mobile 3G (data centric) phones targeting consumer groups with a common affinity for popular interests, such as fitness, travel, finance, golf, wrestling, or NASCAR. STI has or is developing numerous exclusive co-marketing, content, and branding agreements with media companies and enthusiast organizations such as Primedia, Men's Health, Prevention, World Wrestling Entertainment, Motorsport, and Butch Harmon. "We were under a tight deadline for a meeting with an investor. Cayenne Consulting delivered a high quality business plan and financial model in only nine days. Simply amazing," said Chris Brunner, VP of Business Development for Single Touch.

SynCardia Systems
Artificial Heart Systems
Tucson, AZ
SynCardia Systems develops, manufactures, and markets the CardioWest Total Artificial Heart systems for use as a bridge to transplant in patients with end-stage heart failure. Cayenne Consulting developed SynCardia's business plan, financial forecast, and website. "The materials that Cayenne created for us enabled us to ultimately close several large rounds of financing and reach where we are today," said Dr. Marvin Slepian, co-founder and Chairman of SynCardia.

TransWorld Med Corporation
Heart Transplant Monitoring Technology
Charlotte, NC
TransWorld Med has developed an innovative technique for monitoring tissue rejection among heart transplant recipients. This technique overcomes serious problems presented by currently available techniques. Cayenne Consulting developed the company's business plan, financial projections, and investor presentation. The company's CEO, Dr. Charles Richardson, M.D., said: "We were amazed by how Cayenne helped us crystallize our value proposition and our competitive advantages. Their research turned up important data even we weren't aware of. And the financial forecasts blew our accountant away. We would recommend Cayenne Consulting to anybody who needs sound advice."
UltraGuide
Interventional Radiology Guidance Systems
Denver, CO
UltraGuide develops advanced guidance systems for interventional radiology. Cayenne Consulting developed UltraGuide's business plan, and made significant contributions to the company's investor presentation and financial projections. "Feedback from investors has been extremely positive. We would recommend Cayenne Consulting to any early stage company seeking venture capital," said Mike Sims, CEO of UltraGuide.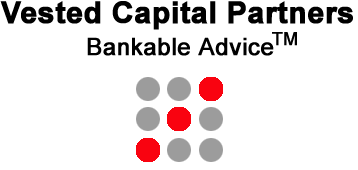 Vested Capital
e-Learning System
Los Angeles, CA & New York, NY
Vested Capital's client, a large national organization with millions of members, is implementing an e-learning system to offer professional development training to its members. Cayenne worked with Vested Capital to develop the business plan and financial forecast for the new venture. "Cayenne thoroughly researched the issues at hand and provided us with a high quality, visually appealing package," said Walter Allen, a Partner at Vested Capital.