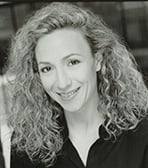 Jenifer has worked in finance, strategy, and marketing in various industries for over 15 years. In addition to third-party clients, she developed plans and implemented strategies for internal new businesses within IT and investment banking during the corporate phase of her career. Jenifer's clients range from startups through high middle market companies in fields including IT, software, green tech/renewable energy, telecom services, wireless, financial services, Internet/e-commerce, media/entertainment, healthcare products and wellness, consumer and industrial products, retail, mining, commodities, energy, and tourism.
Before working as an independent consultant, Jenifer structured and managed transactions in global merchant banking and derivatives, and held strategic planning and management positions within investment banking and IT functions at Bankers Trust Company. Earlier, she worked in credit corporate finance at Manufacturers Hanover and portfolio strategy, equity, and fixed income research at Kidder Peabody.
Jenifer has an MBA in Finance from Wharton and a BA in Economics from Columbia.
View Jen's client testimonials.
Contact Jenifer to Learn More
If you'd like an assessment of your needs and a fee estimate, please let us know how to reach you: