Conversion Consultants
Clean Energy
China
Conversion Consultants, LLC is raising institutional funding for a large, highly profitable green energy project in China. Cayenne was engaged to develop the pitch book and financial and funding projections for investors. "For this major project, it was critical to develop polished, compelling presentation materials," said William Minot, Managing Partner of Conversion Consultants. "Cayenne conveyed a thorough understanding of our needs, product, and market, and the work was excellent. We loved our consultant and appreciate the responsiveness we received throughout the engagement."

DigitalGlobal Communications
Telecommunications in Latin America
Kew Gardens, NY
DigitGlobal provides quality communications products to the Hispanic/Latin American community with market differentiation by country. "Cayenne really took the time to understand the business and what we were trying to do, and created a fantastic business plan that was versatile to use for a number of different purposes. Cayenne is the company I'm calling when I need a business consultant," said Omar G. Jorge, Former COO. "Three years after Cayenne completed a brand new, thorough business plan for DigitGlobal, the Board of Directors is still basing key decisions off of it."

dotSyntax
Social Networking Application
Rochester, NY
Cayenne Consulting prepared a business plan, financial model, investor presentation and teaser for an dotSyntax, an Internet startup transforming the instant messaging and social networking space with its Digsby application. "The plan looks wonderful. The changes you have made to the flow and organization of the material make a noticeable difference in its effectiveness as a selling tool," said the company's founder."You took our existing business plan and turned it into substantive marketing materials. You also upgraded our financial model into a more complete and workable tool. We hope to work with you again as we expand."
Innovate
Personal Emergency Response System
Morristown, NJ
Innovate, Inc. is launching a technology and that will revolutionize personal emergency response systems. Cayenne developed a marketing plan, PPM draft, and presentation materials including a business plan, executive summary, investor presentation, and cash flow analysis. "We were thoroughly pleased with all components of this collaborative effort and would be quick to recommend their services to other entrepreneurs," said Anthony Curlo, President. "The highly polished plan has allowed us to fast track our financing, ultimately one step closer to our end game."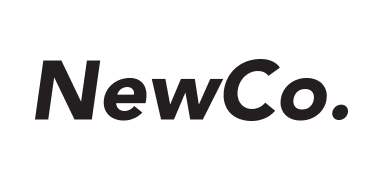 Name Withheld
Hedge Fund Back Office Processing
Atlanta, GA
This firm provides outsourced accounting and management solutions for alternative investment firms. The client was looking to leading investment banks to finance its expansion and industry ranking, and required top-of-the-line investor presentation materials. Cayenne developed a business plan and investor presentation, incorporated key research, and expanded the client's summary into a complete package. "It was critical to us that our consultant have an in-depth understanding of the mindset and expectations of the top-tier banks we were approaching for financing, and who could effectively convey the strengths and potential of our firm. Cayenne fully exploited their expertise so that we could achieve maximum impact while raising funds," said the company's Vice Chairman.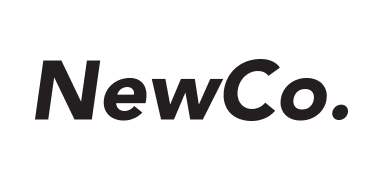 Name Withheld
Political Activism Website & Social Network
Northern New Jersey
This startup had a vision to promote the political process through a robust platform combining information dissemination, social networking, fundraising, and consulting. Cayenne was engaged to perform a market and competitive feasibility study, develop a financial model, and produce a business plan. "Cayenne's help enabled us to raise seed capital readily and I learned many valuable concepts that I have been able to utilize in my businesses," said the company's President. "I have recommended Cayenne to several associates, always with glowing praise."

Netropix Communication Networks
Unified Telecommunications
Silicon Valley, CA
Netropix Communication Networks is a stealth mode Silicon-Valley start-up that is developing next-generation unified telecommunications solutions for the consumer, SOHO, and small business markets. "I had a very professional experience with the entire team involved and I am pleased with the biz plan we have now in place," said the CEO of Netropix. "I'd like to thank you for all your efforts, professionalism, and excellent work to create an incredible business plan for us. I certainly learned a lot going through the process that has helped me and our biz plan to accelerate from where we were when we got started."
Peloton Technologies LLC
Biofuels & Chemicals
Petaluma, CA
Peloton Technologies LLC specializes in technologies for the production of biobased fermentable sugars for use in advanced transportation fuels, specialty biochemicals, and biopolymer monomers and precursors for a wide range of industrial, commercial and consumer products. The company engaged Cayenne Consulting twice, for writing a business summary and to assist with an NSF grant application. Rob Yenne, the president of Peloton, said, "[Our consultant] was very responsive throughout the process and demonstrated a keen ability to quickly gain insightful knowledge of our industry. This was extremely helpful and resulted in [the consultant] being able to help fill in gaps in the information I provided. Cayenne's depth of professional services is excellent and I was totally impressed and happy with the results."
QRS Systems
Remote Heart Transplant Monitoring Device
Fort Lee, NJ
QRS Systems, Inc. has developed a groundbreaking implantable medical device and monitoring system that eliminates the need for endomyocardial biopsies (EMB) in heart transplant patients. Cayenne performed prospective valuation analyses, developed an investor presentation and executive summary, and researched acquisition multiples of comparable companies. "We were very pleased with the integrated worksheets and the ability to modify variables allowing for ease of use and clarity it brought to our financial decisions and projections," said Anthony Curlo, Director. "Cayenne is personable, professional, knowledgeable, responsive and reliable."

University Chemists
Specialty Pharmacy Services
New York, NY
University Chemists is a leading specialty pharmacy servicing the metro New York area. Specialty pharmacies provide costly life-saving drugs, patient education and monitoring, and intervention with insurers. "Cayenne put together a jaw dropping business plan and financial model. They gained a thorough understanding of our industry and how my business makes money. I am very confident going to lenders with this amazing business plan, even in these tough times. I have worked with other consultants and would not insult Cayenne by comparing their work to Cayenne's," said CEO, President & Founder James Zambri.