What Is the HUBZone Program?
HUBZone stands for Historically Underutilized Business Zones, referring to small businesses that reside in underperforming business zones. Being a certified HUBZone business qualifies owners to contract preferences and access to federal contracting opportunities.
The program works by providing HUBZone maps business owners can use to determine their eligibility, while the government maintains a list of qualifying businesses that federal agencies can use as vendors. HUBZone certified companies can receive competitive and sole source contracting opportunities as well as subcontracting. The goal of this program is to ensure 3% of all federal prime contracts go to HUBZone certified firms.
Watch this video to learn more about the HUBZone program:
HUBZone Eligibility Requirements
Some of the eligibility requirements include:
SBA standard small business
Owned and controlled at least 51% by U.S. citizens, or a Community Development Corporation, an agricultural cooperative, or an Indian tribe
Its principal office must be located within a "Historically Underutilized Business Zone," which includes lands considered "Indian Country" and military facilities closed by the Base Realignment and Closure Act
At least 35% of its employees must reside in a HUBZone
HUBZone Application Requirements
Some of the information required to apply for HUBZone Certification includes:
Ownership information
Recent business financials
Tax returns
Bonding information
Employee information
General business information
Popular HUBZone Industries
The top ten categories for HUBZone contracts are:
Commercial and Institutional Building Construction
Heavy Engineering and Civil Engineering Construction
Computer Related Services
Highway, Street, and Bridge Construction
Facilities Support Services
Engineering Services
Security Guards and Patrol Services
Research and Development
Consulting Services
Men's and Boy's Apparel
Contact us today to see how we can help you with your HUBZone Certification!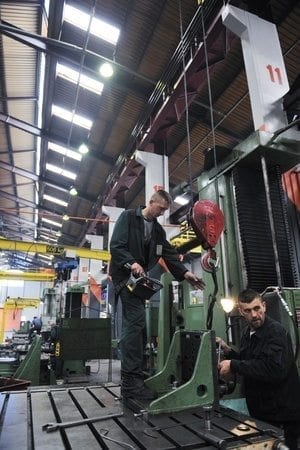 Learn More About Our SBA and HUBZone Certification Services
If you'd like an assessment of your needs and a fee estimate, please let us know how to reach you: