What is the SBA 8(a) Business Development Program?
The Small Business Association's 8(a) Business Development Program certifications are among the most coveted certifications available to small business owners. The ultimate goal of the program is to help small businesses become much larger through government contracting and mentorship from a larger business in the same industry. To qualify, the company must be at least 51% owned by socially and economically disadvantaged individuals (African American, Asian, Hispanic, and American Indian). The program is divided into two phases over a 9 year period: a four year developmental period and a five year transition period.
What are the Benefits of the 8(a) Program?
8(a) certified businesses can receive sole-source contracts for up to $4 million for goods and services and up to $6.5 million for manufacturing. Additionally, one of the best features of the program is the ability of 8(a) certified firms to receive subcontracts from larger prime contractors, allowing both companies to benefit tremendously. Participants in the program can receive up to $100 million dollars in sole-source contracts!
Another great aspect of 8(a) certification is the Mentor-Protégé program. This allows the small business to receive business development assistance from a more mature firm with the goal of enhancing the capabilities of the 8(a) company.
Details of the SBA's 8(a) Mentor-Protégé program can be found here.
Do You Have What It Takes to Qualify?
The 8(a) program has a number of qualification requirements:
Two years in business (or a waiver)
Majority owned by a socially and economically disadvantaged individual
Never participated in the 8(a) program before
Business integrity for majority owner and any partners
No franchises, brokers, or non-profits
Full time employment at 8(a) applicant firm
No partnerships with other 8(a) firms
No defaults on SBA loans, bankruptcies, or student loans
Must be US citizen or naturalized
No parole or probation
Must be defined as a small business
Must have a variety of contracts, both private and public, and no one client account for more that 50% of revenue
Please contact us if you would like to see if you pre-qualify!
What Are the 8(a) Program Application Requirements?
The 8(a) Certification requirements are lengthy, but Cayenne's expertise can ease the application process. We can help develop and organize all of the following for your 8(a) program application:
Up to Date Tax Returns for three years. both personal and company
Business History
Financials for the last three years and current year
Organizational Documents
Corporate Documents
Management Resumes
Birth certificate
A variety of contracts from a variety of clients
List of contracts for the last three years
Personal net worth information
Banking information
Business should be at least two years old
Owners may not have a net worth over $750 or 6 million in assets.
Explanations if any bankruptcies or arrests
How can I prepare to apply for the 8(a) Program?
Your SAM registration must be current and consistent with your other business documents:

Make sure the address is correct.
Make sure your DUNs and all addresses are consistent and correct.
Make sure your NAICS codes are correct and reflect most of the business that you engage in.
Your NAICS in SAM must be the same as the NAICS on your company taxes or you will need to submit a letter of explanation from your accountant. To be successful, these codes must also match the NAICS of most of your jobs for the last year, or the last 3 years.

Order certificate of good standing from your state.
Make sure you have all of your corporate documents including Articles of incorporation and Certificate of incorporation.
Why Hire an 8(a) Certification Consultant?
This list of requirements can definitely look overwhelming. Let Cayenne Consulting help you with your 8(a) certification so you can focus on running your business. Just complete the form below and we can have a no-obligation conversation to see if you might qualify. The 8(a) program is one of the best things you can do for yourself and your small business, both now and in the years to come!
Frequently Asked Questions about the 8(a) Program
How difficult is it to get the 8(a) certification?
Obtaining the certification is a marathon, not a sprint, and can take up to 9 months depending on the strength of your initial application and documents. In 2020 there were fewer than 9000 companies certified as 8(a) in the US.
What does it cost to get certified?
There is no fee payable to the SBA, either before or after certification.
Where do I apply for 8(a) certification, and what does the process look like?
To apply you must submit an application at certify.sba.gov. Once you apply, your application goes through two tiers of review before it goes to Washington DC for final determination.
What does "Super 8(a)" mean?
Super 8(a) businesses are owned by Native American Tribes, Alaskan Native Corporations, and Native Hawaiian Organizations, and come with the extra requirement that the business be located in an economically disadvantaged area.
Is it worth the effort to become an 8(a) certified firm?
That depends on your target market. If you make a product or provide a service that isn't in demand by the federal government, it may not make sense to seek the certification. To survey the opportunities before you apply, visit beta.SAM.gov for contract opportunities, data reports, wage determinations, assistance listings, and the Federal hierarchy.
How do I know if I qualify and if it will be worth it to me and my company?
Contact Cayenne Consulting for pre-qualification and target market determination.
How much does it cost to bid on a Federal RFP or contract proposal?
As a general rule of thumb, it takes about 3-4% of the contract to put together the proposal, but that can vary.
Where can I find 8(a) certified companies?
You can find them by searching the SBSS database (be patient – this site can be very slow to load).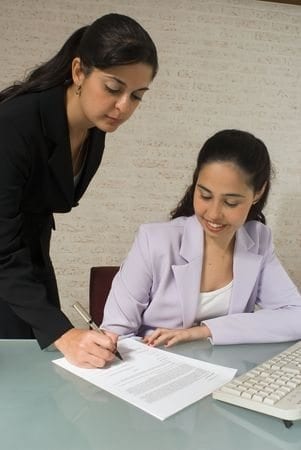 Learn More About Our SBA and 8(a) Certification Services
If you'd like an assessment of your needs and a fee estimate, please let us know how to reach you: