What is the MBE Certification?
The National Minority Supplier Development Council is the prime certifying body for small businesses that wish to seek a Minority Business Enterprise (MBE) certification. They are endorsed by the SBA and provide a direct link between corporate America and minority-owned businesses. The minority business enterprise certification was created to bring more opportunities for minority businesses of all kinds.
What Are the Requirements for an MBE Certification?
The application process is lengthy, but the rewards can be great. Prerequisites include a site visit which does not preclude a home office.
Some of the requirements include:
The History of the Business
Certificate of Incorporation
Articles of Incorporation
Stock Certificates and Stock Ledger
Minutes to Board of Director's meetings as well as Shareholder's meetings
Bylaws (executed and attested) and Amendments (if applicable)
All agreement(s) pertaining to ownership, operation, and control of the business
Proof of U.S. Citizenship (birth certificates or U.S. passports only) for all Principals
Corporate Bank Resolution Agreement(s) to include Bank Signature Card(s)
Business Lease Agreement(s) (and Security Deeds if home-based)
Proof of general liability insurance and in some cases bonding
Copies of the firm's cancelled checks
Business License
What Information is Required For the MBE Application?
Financial information is critical in validating a company's business legitimacy and ownership and is kept confidential. Depending on your business structure, you must provide:
If a Corporation: Income Statement, Balance Sheet, and the Corporation's income tax return (1120, 11205) including all schedules for one year preceding the year of application
If a Sole Proprietorship: Income Statement, Balance Sheet, and the Proprietor's IRS tax form (1040, schedule C)
If a Partnership: Income Statement, Balance Sheet, and the Partnership's income tax return (1065)
If a Limited Liability Corporation (LLC): Income Statement and Balance Sheet
Why Hire an MBE Certification Consultant?
The process is complex and can take up to 90 days. Let Cayenne's experienced certification experts help you attain the valuable NMSDC MBE certification in the shortest amount of time with the least amount of frustration. Contact us today using the form below!
Other FAQs about the MBE Certification
What is an MBE certification?
An MBE is a minority business enterprise. This certification verifies that a company is owned and directed by an American citizen with a minority ethnicity. The recognized ethnicities are African, Asian, Native American, and Hispanic. To qualify you must prove that you are at least 25% of one of these ethnicities and have a business based in the US. To qualify as a native American, you must have a tribal card. This certification is open to any minority-owned business of any size; you do not have to be a small business.
How do I qualify as a minority?
To apply for the certification, among other items, you must submit your birth certificate or passport that verifies your minority ethnicity. If these documents do not verify your ethnicity, then you must submit one of your parents' or grandparents' birth or death certificates that show their ethnicity. As a last resort, an affidavit of ethnicity is sometimes accepted.
What does MBE mean?
Minority Business Enterprise
How do I get certified as an MBE?
The National Minority Supplier Development Council (NMSDC) administers the MBE certification application. It is a comprehensive application that requires detailed documents and questions about the company and the minority individual who runs it.
What is the benefit of being an MBE?
The federal government incentivizes large corporations with supplier diversity departments to add certified vendors with tax breaks. In addition, it gives you a preference with state and local governments too.
What is the difference between an MBE and an 8(a)?
The 8(a) is a federal business development program for companies that are owned and operated by minority individuals. It is a 9-year program and gives the recipient access to sole-source contracts and an SBA advisor. However, it is a much more difficult program to get into. The 8(a) has strict standards for size, net worth, and many other requirements. The MBE is the nationally recognized minority business designation and is open to any minority-owned business of any size
How do you qualify for an MBE?
You must prove your ethnicity with your birth certificate or related documents, submit documents that verify ownership and corporate structure, answer extensive questions about the operation of your company along with bank and client references.
What does it cost to become an MBE?
The National Minority Supplier Development Council who administers the MBE certification charges the applicant a membership fee to process the application. The fee depends on the annual revenue of your company and starts at about $300.
What is a WMBE?
These designations are usually administered by states to cover the woman and minority certifications that some states require to do business with them. However, many states accept the National Minority Supplier Development Council MBE in lieu of having to apply for theirs.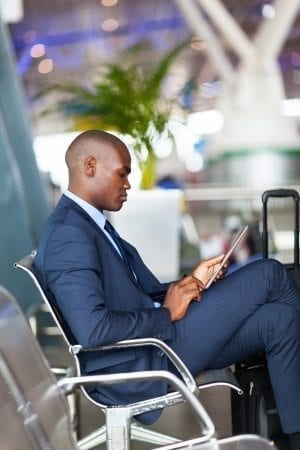 Learn More About Our NMSDC MBE Certification Services
If you'd like an assessment of your needs and a fee estimate, please let us know how to reach you: