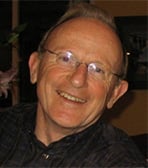 John has over 30 years of experience developing and executing strategies for new and growing businesses. With an engineering degree and early experience in manufacturing operations, he has a sound grounding in the production side of business. Later assignments in strategic marketing with Clorox and DHL supplied insights into how businesses need to focus on customer needs. General management positions with Clorox and Sealy demanded attention across all aspects of business. Since early in his career, John has focused on developing and executing business strategies that create sustainable, profitable growth. He had key roles in building the Kingsford Charcoal business for Clorox, the US air express business for DHL and the international mattress business for Sealy. He established and ran Clorox's Canadian Business.
John's senior management positions included President of Clorox Canada, Vice President of Marketing and Sales for DHL Worldwide Express, Vice President Marketing for Emery Worldwide and Vice President of Marketing for American Network.
He has worked with companies in such diverse fields as laundry products, air express, telecommunications, oral health, agricultural nutrients, pediatric urgent care, aircraft maintenance, drinking water treatment, rare earth minerals, air freight, voice messaging, mattresses, pet products, digital music, furniture, detergents, plastic bottles, nutraceuticals, oven cleaners and pool chemicals, among others.
John has a Bachelor of Mechanical Engineering degree from Cornell University.
View John's blog posts and client testimonials.
Contact John to Learn More
If you'd like an assessment of your needs and a fee estimate, please let us know how to reach you: