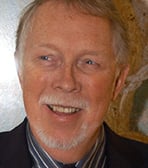 Richard has been bringing Fortune 100 expertise to startups and small to mid-sized businesses since 1985. He is both a consultant and serial entrepreneur and has participated in several startup teams either as CEO or CFO. After an extensive career in Silicon Valley, he relocated to Arizona in 2008.
Richard has worked with clients spanning a variety of industries, both domestically and overseas, including healthcare, high-tech market research, international trade, multinational operations & marketing, offshoring, publishing, semiconductor equipment, supply-chain management, and telecommunications.
Richard's focus internationally has been on building strong multi-national teams and bringing the lessons learned in Silicon Valley to other industries and countries. He was active in Russia during the 1990s, working with privatized state-owned companies and supporting local startups and multinational joint ventures. He also led the creation of a worldwide trading network focused primarily in Europe.
Prior to 1985, Richard held a variety of management, development, finance and marketing positions in international and high-tech companies. Based in Singapore, he was Director of Finance and Corporate Credit for Monsanto Corporation's Asian operations for several years, establishing corporate risk levels throughout the region and actively working with and supporting customers. Richard has served as an officer and/or director of several industry associations and non-profit organizations. He was named Los Altan of the Year in 2002 for his many years of work in support of local education, worldwide AIDS education, and international understanding.
Richard earned an MBA in International Management from the Thunderbird School of Global Management, a BA in History from The Ohio State University, and graduated from the Marketing Management Executive Program at Columbia University's Graduate School of Business.
View Richard's articles and client testimonials.
Contact Richard to Learn More
If you'd like an assessment of your needs and a fee estimate, please let us know how to reach you: